How to Iron and Store Cloth Napkins
It was an upcoming garage sale that inspired me to do something different with my napkins. I was ready for a new system.
And it was a friend leaving town, who sold me a really fun piece of furniture ($60 bargain) that inspired me to think about what I wanted to put into the drawers. :)
Perfect for entertaining and real "handiness," I decided to put all my cloth napkins into the drawers. I now call it my napkin hutch!
I entertained this last weekend and I was giddy over the fact that my tablecloths were ironed, and my napkins were so accessible!

By the way, it was a year ago that my friend came from Portland and helped me ambush my hall closet (which holds all of my tablecloths). I can say it's still very organized! :)
It's also fun to open my napkin hutch's drawers and see so many beautiful colors.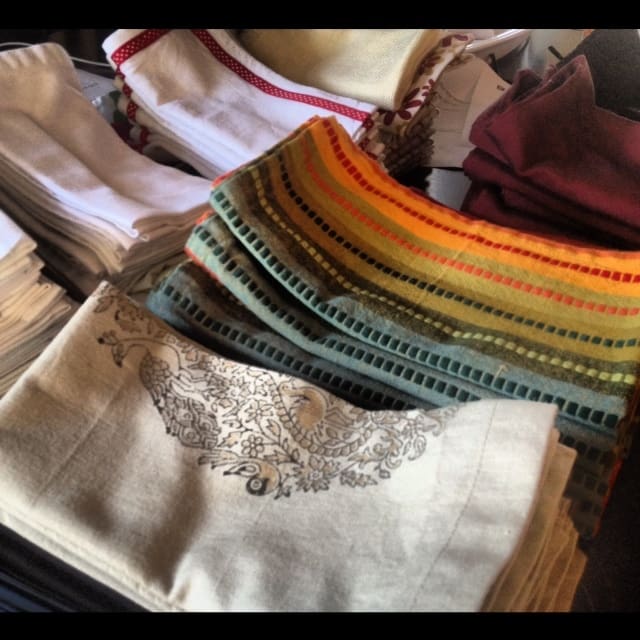 Now the fun part is this. My son was home one week between college and heading back to summer school in Eugene, so guess who was looking for odd jobs to earn money?
What made me laugh, and I'm still cracking up, is that he ironed a huge basket-load of napkins (yes, I was way behind on my ironing, plus I have a LOT of napkins) out in his Dad's office, but he came inside and asked, Mom, do you want these napkins ironed hamburger or hot dog? That's a boy, speaking in the language of food. :)
As you can see, "hot dog" was the way I wanted them ironed.
1. Iron the whole piece of material.
2. Fold in half; iron again.
3. Fold in half; iron again.
4. Fold in half length-wise; iron the last time.
Oh and by the way, I really want to do something with the back of my new hutch (the way it was decorated when I bought it).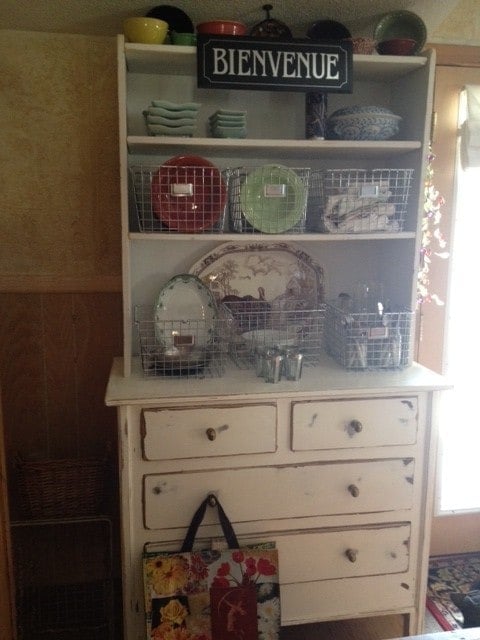 It's not really decorated now in my home the way I want, but for now I quickly added baskets, etc. to fill it up.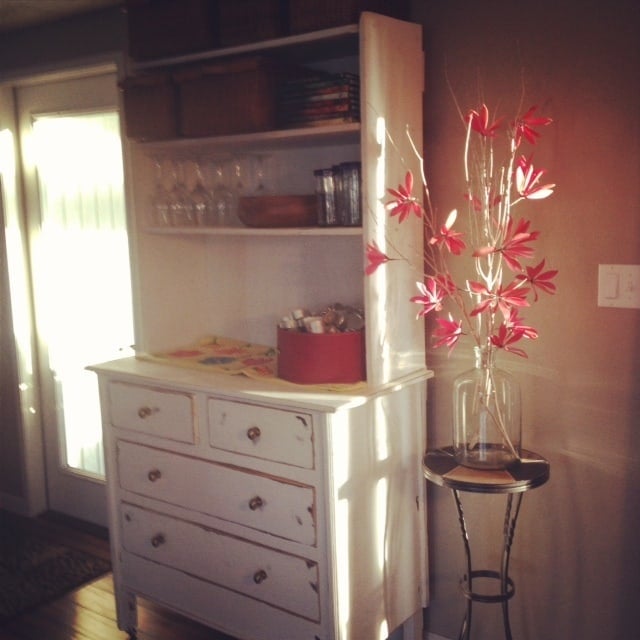 I've yet to really make it "me," but for now … the back of the hutch? Paint, paper, or what should I do to liven it up?
Hello and welcome to my home and table!
I'm Sandy—lover of food, family, cooking, THE BIG BOARD, travel, and bringing people together. Through great recipes and connection around the table, we become better, stronger, and more courageous people. Feasting on Life is real, and every time we do it, we grow a little more. Read more...