Orange Cinnamon Chia Seed Pudding
This Orange Cinnamon Chia Seed Pudding recipe is a delightful healthy snack or dessert.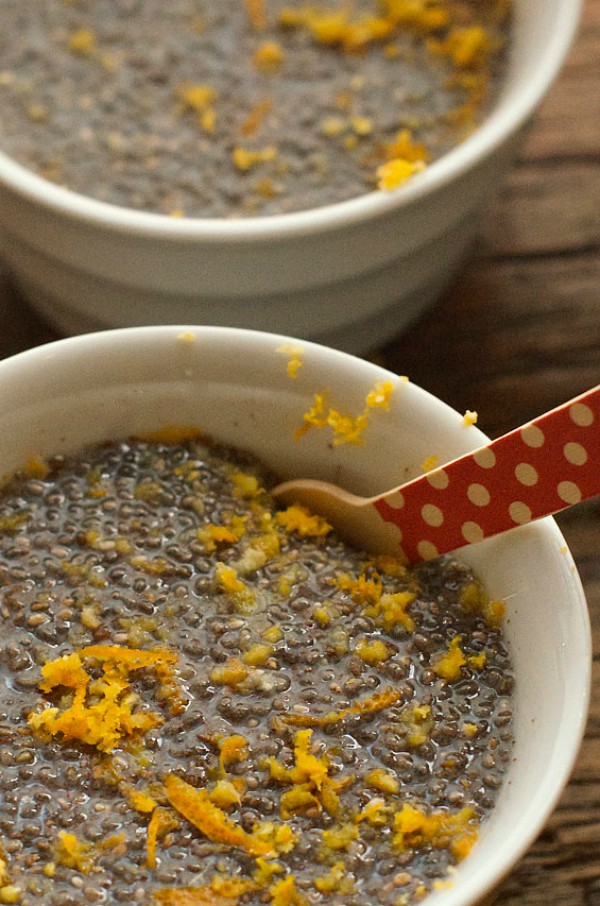 Friends, I'm sharing a very delicious, on the lighter side, dessert for company this month. If you're hosting people in your home, consider making small portions of Orange Cinnamon Chia Seed Pudding!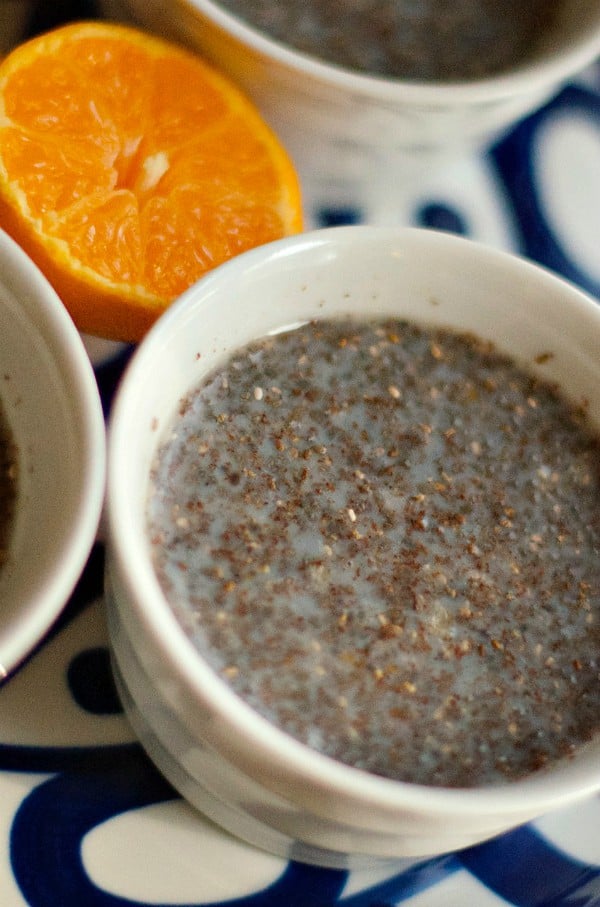 We're for sure cutting back on sweets this month, so this is the perfect bite for dinner guests!
Simple ingredients include chia seeds, milk, and a few of your favorite flavors!
Orange Cinnamon Chia Seed Pudding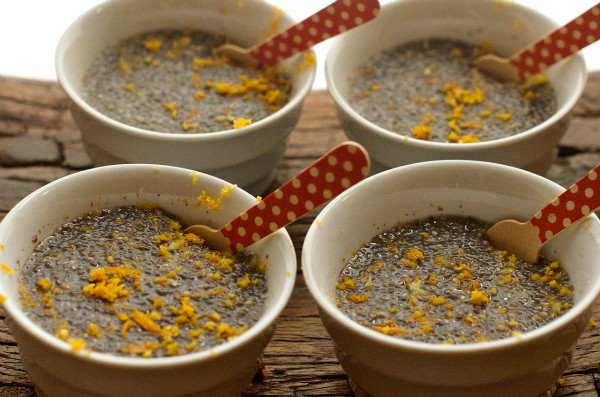 My cousin Anni is a nature person. To know her is to love her, and you can't help but feel her love for nature and God, within minutes of meeting her. She's a lover of beautiful creations – mountains, wildflowers, skies and sun, and animals—that bind her to God. I have to say that through her photography and love of nature, you feel something different about Anni.
For me, although I do love the outdoors, my passion is hosting others in our home. I just love the feel of the home, the smells of good food, the music in the background, and the table set for company!
It makes me feel alive and connected to God when we host others. Because I know something divine is about to take place.
Sometimes we're tired, but then it happens, like it always happens, people start warming up, and the conversation starts flowing. It's the conversation that connects us–not necessarily the food. The food is a catalyst for getting us all together – so it's important, too.
I've talked about hosting Fork and Knife Clubs. In a sense, there is no website, structure, or bullet points on how to do this. It really means just bringing people together in your home, for a nutritious meal, focusing on each other for a short space in time.
Whether you hold the knife in the right hand, and the fork in the left, or you hold the fork in the right hand, and the knife in the left – it doesn't really matter!
It's about stories and being real. For lonely people, this is the greatest gift you could give.
For the people who've entered a stretch of uncertainty and fear, this could mean you offer a tiny nugget of wisdom. In a season of darkness and hurt, your home could provide warmth and healing or encouragement.
For my husband and I, we learn so much from the people who gather in our home, around our table! We've found that life becomes small when we do not make space for others in our lives.
What do you think about reaching out to several people this month, inviting them over for a simple meal?
Print Recipe
Orange Cinnamon Chia Seed Pudding
This orange cinnamon chia seed pudding recipe is healthy, sweet and delicious.
Ingredients
1/3

cup

chia seeds

1 1/2

cups

skim milk

2

tablespoons

maple syrup

1

teaspoon

vanilla extract

1/2

teaspoon

ground cinnamon

1

Tbsp.

fresh orange juice

orange zest
Instructions
Mix all ingredients in a large mixing bowl. Mix well and pour into individual servings.

Cover with plastic wrap and refrigerate for at least 4 hours, or overnight.

Serve with additional orange zest on top, if desired.
Enjoy more pudding recipes:
Overnight Chocolate Chia Seed Pudding