Spinach Quinoa Avocado Orange Salad
My favorite way to dress a salad? It's simple–olive oil and rice vinegar. It's particularly delicious on this Spinach Quinoa Avocado Orange Salad recipe!
Years ago, my family moved up from LA to Oregon, when I was a baby. I've lived in the Rogue Valley for 52 years. Hard to imagine living in the same place for so many years, but it's truly beautiful here in Oregon, and a great place to raise our kids. One thing I love about Medford is the early spring tease in January or February, when the temps get into the upper 60s. (My sisters with me in 1965–I'm the baby. By the way, I love the simplicity of mom's "special things" in her hutch.)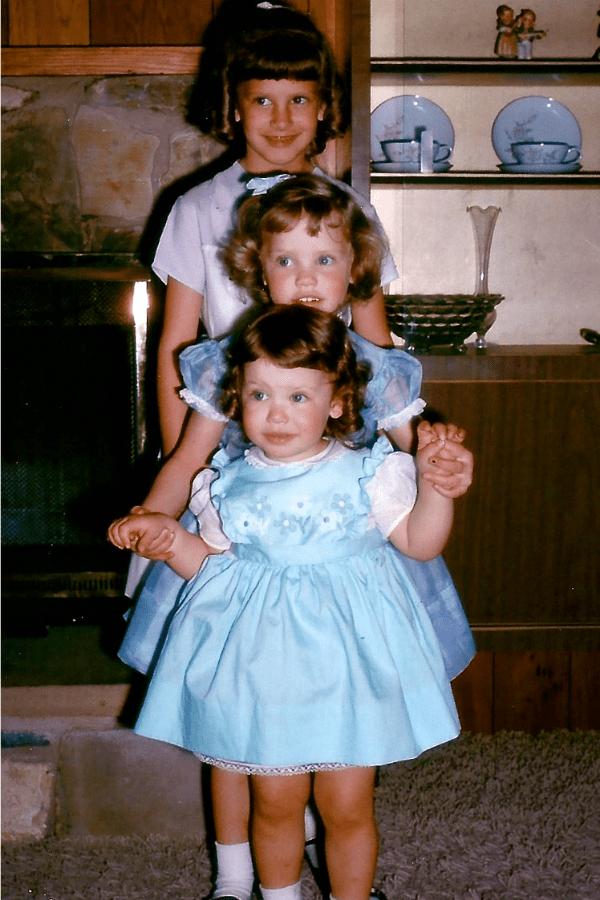 When the sun's out in January, there's a lot to do in the Rogue Valley.
My late winter faves.
Hike – Stein Butte (it was sunny above the clouds!)
Walk Haggis (our Cairn Terrier)
Host a dinner party (I hosted 8 ladies last night)
Start cleaning up the back patio
Work in the yard/garden beds
Do some spring cleaning inside (I'm getting ready for a giant yard sale!)
Lunch in the park with a friend
Walk through Lithia Park (Ashland)
Dream about the garden (start thinking about seeds)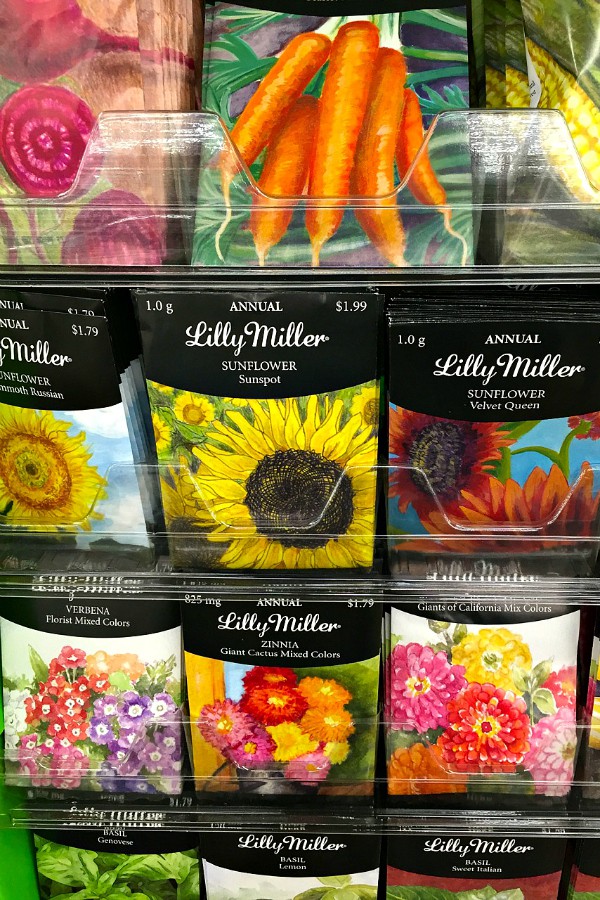 A sweet hello.
Yesterday, it happened in our backyard. A dose of Spring Fever set in as I was doing yard work, and of course the animals were all outside with me sunbathing. It's very rare that our 2 cats are this close together–Filly and Hobbes.
Oh, and a few bulbs were peeking through the dormant ground, as if to say hello!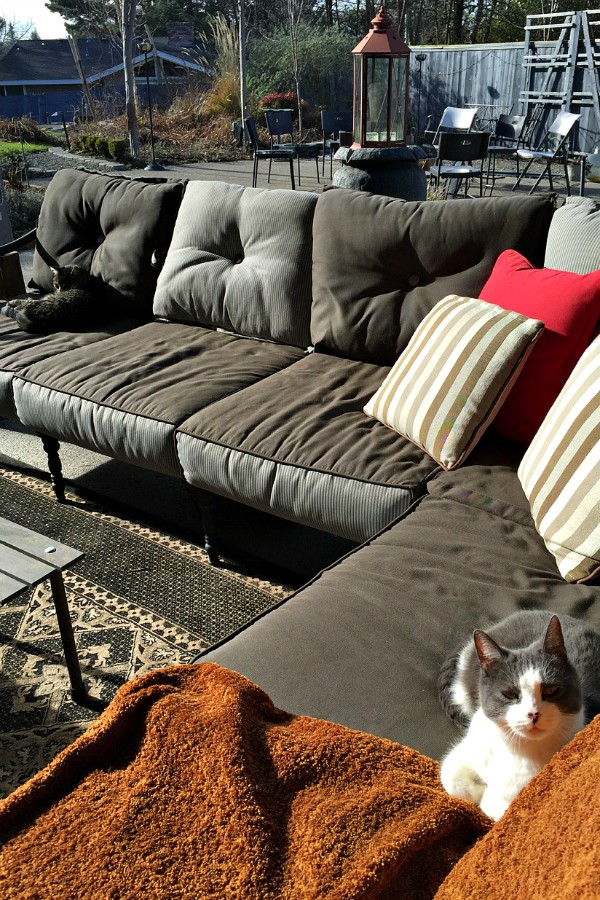 I also brought a Manzanita branch in to spruce up the living room a bit, make it a bit more lively.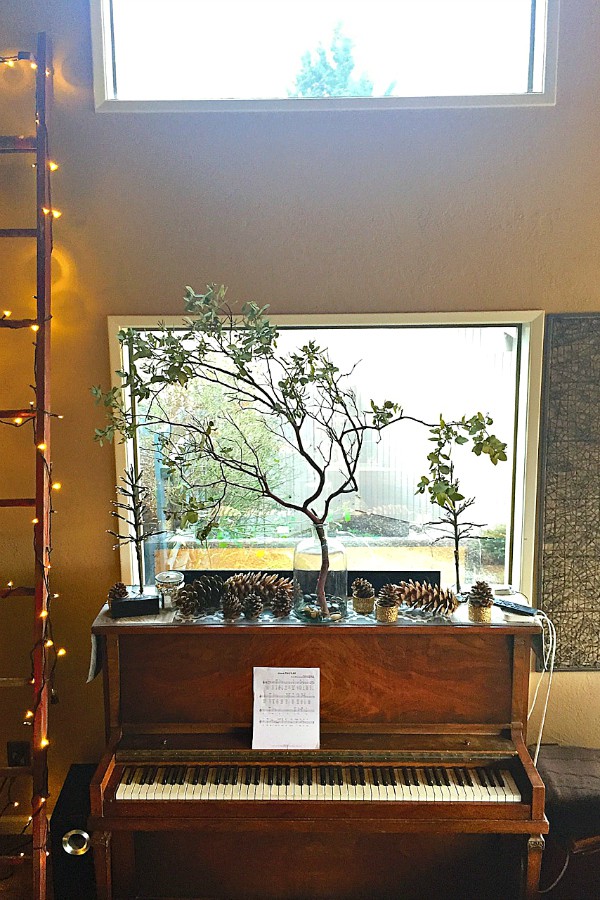 When the sun is out, I tend to think "salads" for dinner.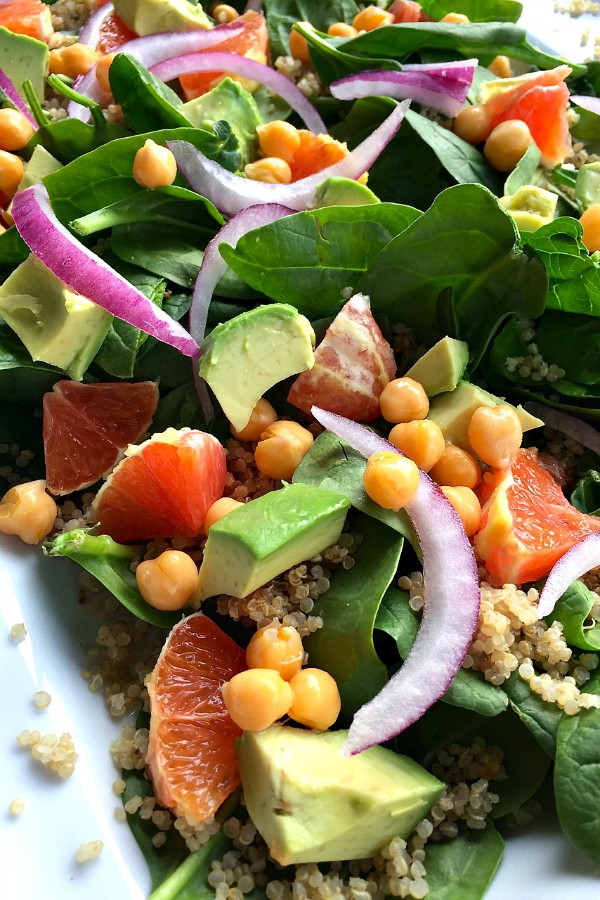 Spinach Quinoa Avocado Orange Salad.
This Spinach Quinoa Avocado Orange Salad today is so fresh, and you can add chicken if you want to include a protein.
Salad dressings are divine, but they can also be loaded with lots of calories. I learned to keep it simple, especially on a salad like this:
-Olive oil
-Rice vinegar
I never measure; I just sprinkle a little of each on the salad, toss and serve!
Hope.
If you're still in the midst of a cold, snowy winter, I apologize for this post. There's hope to come, and I love that about Spring.
What signs of "spring fever" are happening in your neck of the woods?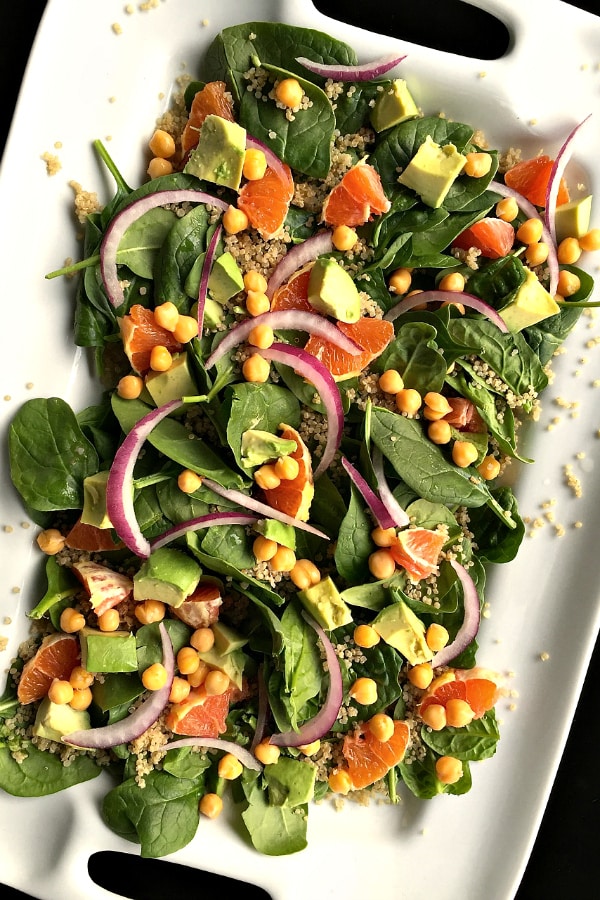 Get the Recipe: Spinach Quinoa Avocado Orange Salad
A fresh and healthy spinach salad full of quinoa, avocados, garbanzo beans, oranges, and red onions tossed in olive oil and rice vinegar. You can use any brand of orange, but Cara Cara's are my favorite for this winter salad.
Ingredients
6 cups fresh spinach leaves
1 cup cooked and cooled quinoa
1/4 red onion, thinly sliced
1 cup Bush's garbanzo beans, drained and rinsed (optional)
2 Cara Cara oranges, cut into small pieces
1 avocado, cut into small pieces
Olive oil
Rice vinegar
Instructions
Layer the spinach in a bowl or large plate. Top with cooked (cooled) quinoa, red onion, drained beans, orange and avocado pieces. Drizzle with olive oil and rice vinegar; toss and serve.
Are you following me on Instagram, Twitter, Facebook and Pinterest? If you'd like to subscribe to Reluctant Entertainer, to have each post delivered straight to your e-mail box, then please add your email, here. It's really easy! Thanks for being here today!

Hello and welcome to my home and table!
I'm Sandy—lover of food, family, cooking, THE BIG BOARD, travel, and bringing people together. Through great recipes and connection around the table, we become better, stronger, and more courageous people. Feasting on Life is real, and every time we do it, we grow a little more. Read more...