Slowing Down with Summer Roasted Corn
This Summer Roasted Corn recipe is delicious cooked over a hot grill, or under the broiler, garnished with cilantro and fresh lime!

Friends, Happy Friday! One thing I've learned about entertaining is that it makes me happy. I've become a better cook over the years, and I actually look forward to having people over. When there are joy and excitement about learning to cook, using fresh, delicious ingredients, and eating together with friends or family, it takes the drudgery of every day life away. It makes me look forward to sitting down, catching up, and sharing what's important with the people that we know the best.
Slowing down …
I see so many people living on the run, such fast-paced lives, they never slow down and make room for anyone (besides their busy schedules, usually with kids, of course). I don't want to be that person scarfing down my food on the run, or never inviting people in to my home. I think eventually this sort of lifestyle will catch up with people. I dread that for them, but we just NEED TO SLOW DOWN.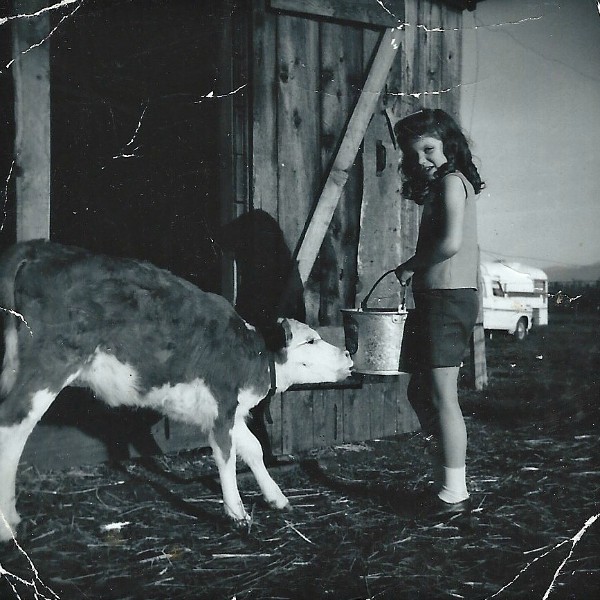 I came across this picture the other day. Something I loved to do when I was little was feed the new baby cows formula. Every day after school, I'd head to the barn and let the calves suck on my hands. We lived on a small farm, where my parents had a giant garden. Mom and dad lived a much slower life back then than we do now, though life is slowing down now significantly for my husband and me. This will be our first September to not be involved in a school since 1997. That's 18 years of grade school, junior high and high school. Being done with high school, and moving toward empty-nest-land, is exactly where we want to be. We are both ready.
I also feel very blessed to do what I do, and blog full-time at RE. Part of blogging during this season is using what's in our garden, which, by the way, is bursting with gorgeous tomatoes!
One thing we have not grown in our garden (raised beds on a city lot) is corn. For the size that it takes up, and the water it consumes, we felt it wasn't a good use of space. So we buy locally, which I love.
Local produce.
Eating local foods that are in season connects you to the places and people around you, which is why I like to buy from the farmers in our area.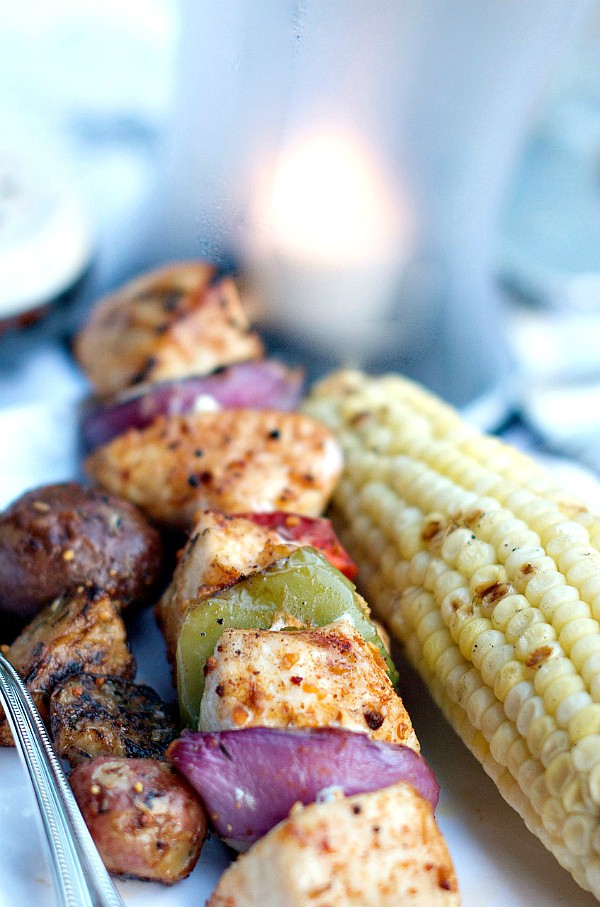 Summer Roasted Corn.
This recipe today is simple. Roasted corn on the cob is one of our favorites in the summertime.
Boil the corn first. Coat each ear with melted butter.
Grill the corn, or, if you don't have a grill, you can use your broiler!
Follow the recipe for a few other tips and key ingredients to make the best Roasted Corn on the Cob!
Savoring Life's pleasures.
Slowing down reminds us of the importance of savoring life's pleasures, of the joy of sitting around the table and eating together.
We like to sit outside and eat around our pool. Taking the time to actually sit (and not in front of the television), and to not eat on the run, makes us happier people.
And probably healthier, too!
Back to the farm and garden …
I'd love to hear what's growing in your garden (or what you love buying at the Farmer's Market), and what makes you excited and happy and want to have people over for dinner, or share the bounty with others?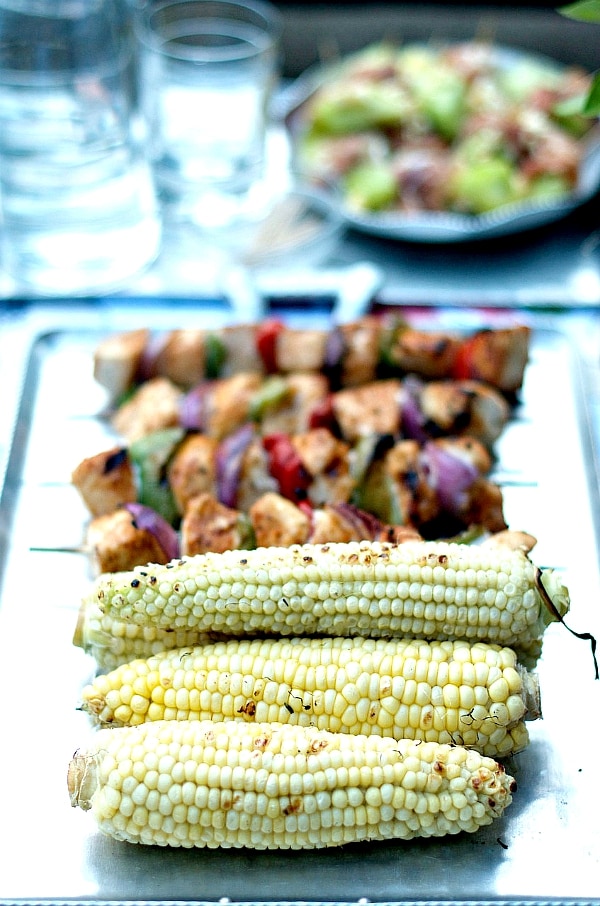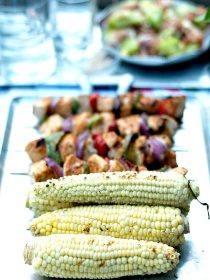 Get the Recipe: Summer Roasted Corn
This Summer Roasted Corn recipe is delicious cooked over a hot grill, or under the broiler, garnished with cilantro and fresh lime!
Ingredients
12 ears of corn, husked
1/2 cup butter, 1 cube, melted
Chili powder
2-3 limes, cut in quarters
Fresh cilantro, finely chopped (optional)
Instructions
Bring a large pot of water to boiling; place the corn into the water and bring to a boil. Cook for 6-8 minutes. Remove from the pot and drain.

Coat each cob with a small amount of melted butter.

Place the ears of corn on a hot grill, or under a broiler, until the kernals barely begin to brown. Remove from the heat.

Add more butter, spinkle lightly with chili powder. Place the corn cobs on a large platter.

Right before serving squeeze fresh lime juice over the corn; serve! (Cilantro is optional.)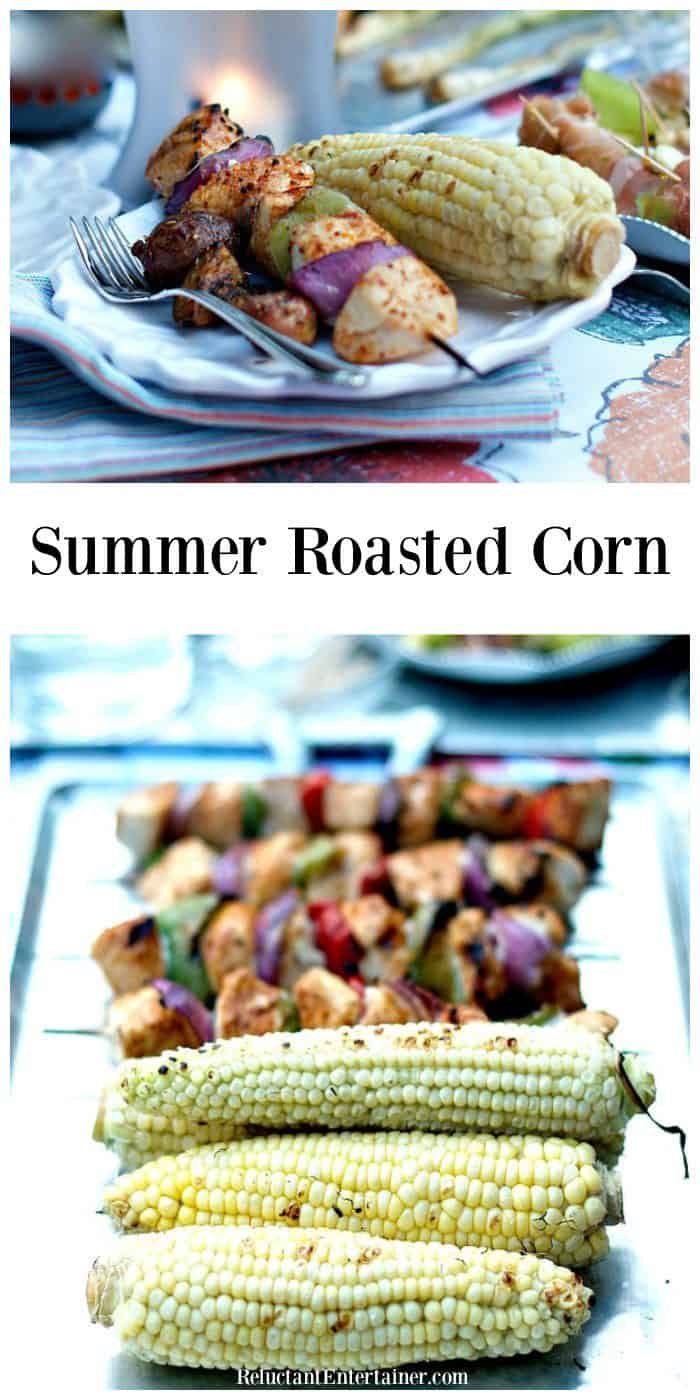 Hello and welcome to my home and table!
I'm Sandy—lover of food, family, cooking, THE BIG BOARD, travel, and bringing people together. Through great recipes and connection around the table, we become better, stronger, and more courageous people. Feasting on Life is real, and every time we do it, we grow a little more. Read more...