Taking a Meal to a Family in Need is Easy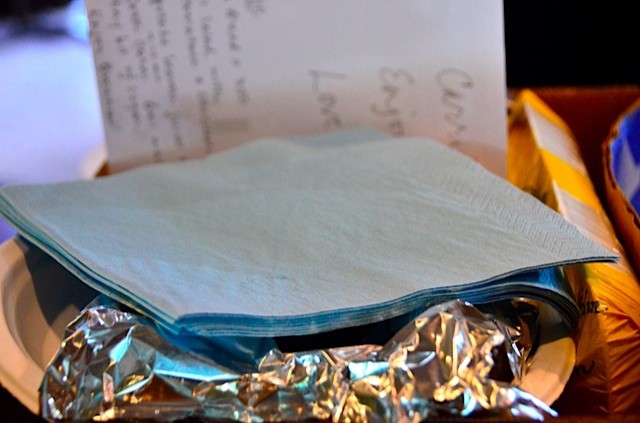 Taking a meal to another family is easier than we think. Even for working women, it's easy to help another family out when there is a death, crisis, new baby, or surgery – or whatever the need may be.
If you have the mindset of cooking double, your family's evening meal can be made at the same time!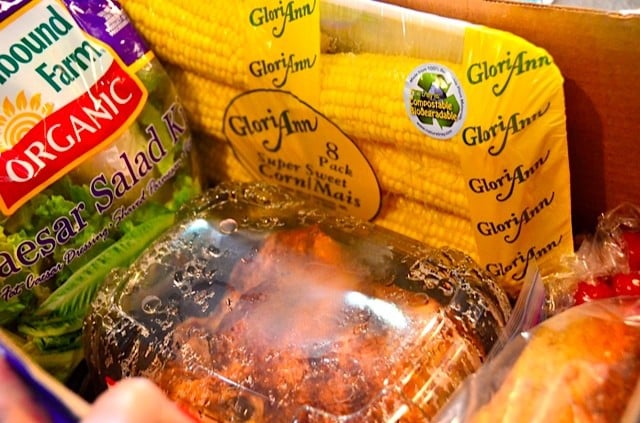 But when you are in a hurry, there are quick and healthy options at the grocery store. This past week when my friend had surgery, Costco saved me! My favorite is to take ingredients to make a big chicken salad, along with bread to bake in the oven.
Always leave a note with instructions, in case the kids or whoever is helping with meals in the home:

1. How to bake the bread (temp and time)

2. How to make the salad

3. How to cook the corn

4. And then how to ENJOY the brownies :)
When's the last time you took a meal to a family in need, and what did you take?

Hello and welcome to my home and table!
I'm Sandy—lover of food, family, cooking, THE BIG BOARD, travel, and bringing people together. Through great recipes and connection around the table, we become better, stronger, and more courageous people. Feasting on Life is real, and every time we do it, we grow a little more. Read more...