Tree Top Orchard and Lake Chelan Blogging Trip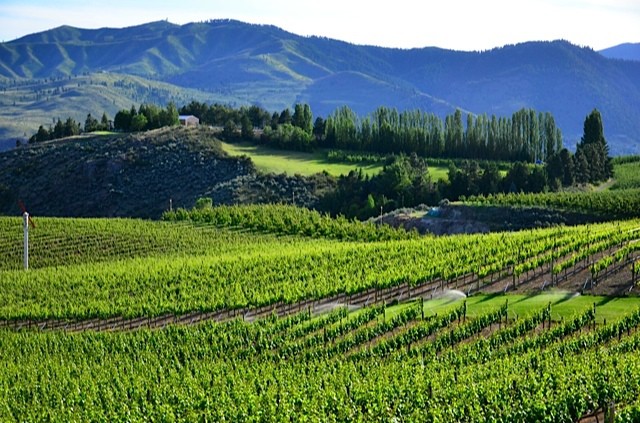 Located in the heart of Washington's apple country, in Selah, WA, I was recently invited to tour Tree Top's apple orchards, along with 10 other bloggers, and to enjoy a fabulous "orchard to table" meal at Bensons Vineyards Estate Winery. Let me just say that it was a fabulous time.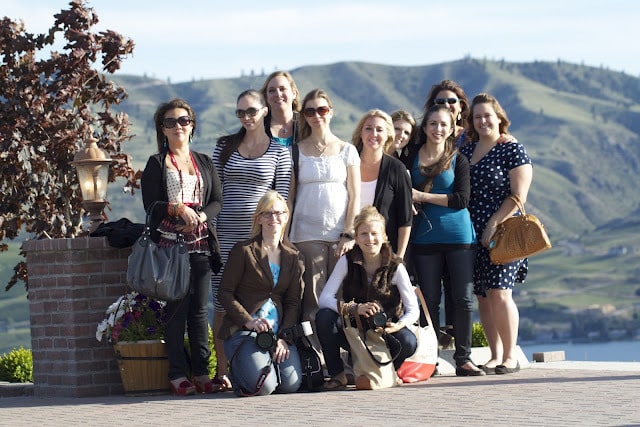 On the way to Campbell's Resort, on the beach of Lake Chelan, we were able to stop off in the quaint, tiny town of Leavenworth, tucked away in the spectacular mountains, where we had a fantastic lunch.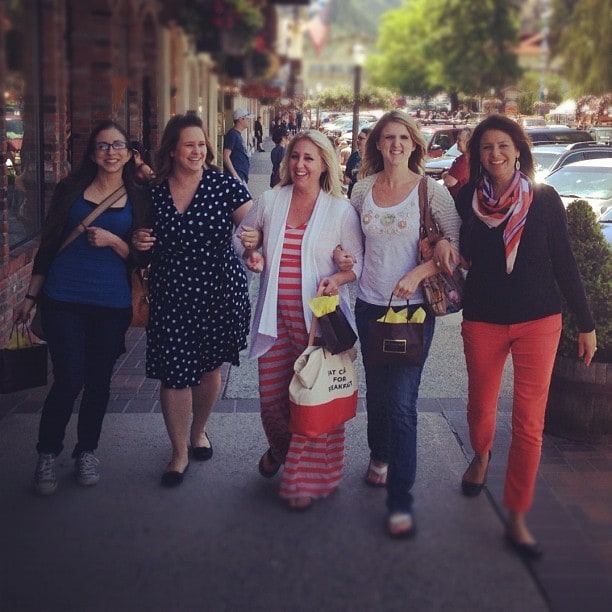 (Shaina, Jessica, Jenny, Amanda, and me.)
And did a little "chocolate" shopping. :)
Beautiful Campbell's Resort is where we were hosted, right on the shore of "the most beautiful lake in the world," Lake Chelan.
It was so gorgeous, peaceful, and we had exceptional weather. The sandy beach, sparkly waters … I could have stayed there all week!
Lake Chelan's wine country has 20 boutique wineries nestled amongst the rolling hills that cradle the sparkling clear waters of Lake Chelan. The one we visited was Bensons Vineyard Estate Winery, which had the most stunning view and grounds.
We were treated to appetizers, wine, the view … and a fabulous "orchard to table" dinner.
It was a lovely setting and delicious meal prepared by their chefs.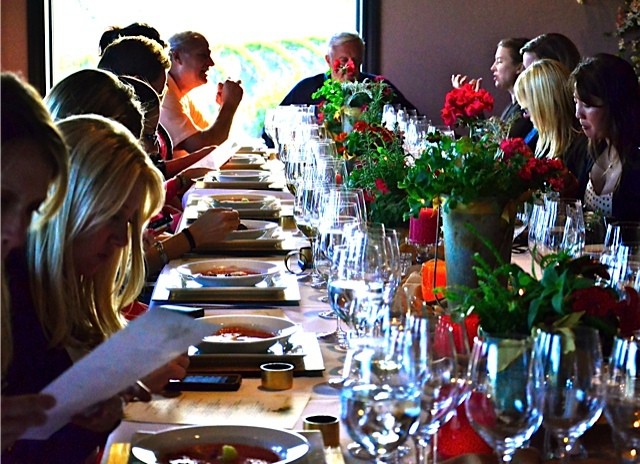 Which, by the way, it's so special to get to know the folks who work for Tree Top, and other bloggers. It's very cool how we bloggers get to bond and share our lives with one another, often meeting for the first time. (Thank you, Sharon, Jessica, and Jordan!)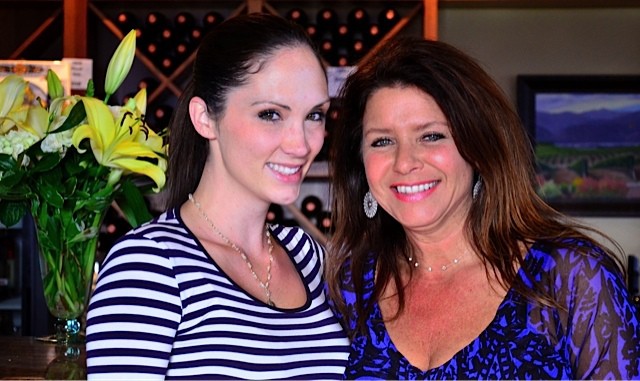 (me with Epicurean Mom)
Now on to the Tree Top "golden delicious" apple orchard tour!
Hardworking and caring growers and employees have made Tree Top special since 1960.
Today, Tree Top is the world's largest producer of dried apple products and the primary supplier to the U.S. market, providing food ingredients to over 20 of the nation's top 25 food companies. A key element of the growth of our business has been our superior technical support capabilities. Our experienced scientists and food technologists are readily available to work with customers on the development of new products and unique applications.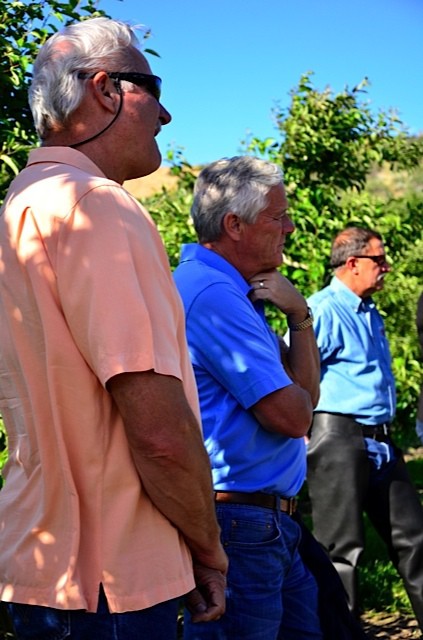 Tree Top's CEO, Tom Stokes, shared a wealth of information about the company, the workers, the land, the process of what goes in to a bottle of apple juice. It takes about 20 apples to produce one jar of juice. There are usually about 75-100 apples harvested from each tree, and in the orchard we walked through, the trees were 12 years old.
Tree Top harvests about 300,000 tons of apples yearly! That is a whole lot of apples.
Since 1960, we've been bringing you products that reflect our passion, our attention to quality, and our craftsmanship. We put as much care and dedication as possible into our fruit and our products. We take pride in our brand, and that's what our tagline is all about: Real Fruit from Real People.

Tree Top brings you purity and healthfulness in everything we make. Our apple juice and cider remain the backbone of our product offerings, but we also make a variety of blended fruit juices. In addition, we offer a wide range of apple sauce available in organic and flavored sauces, as well as an entire line of juice-sweetened apple sauce.
One thing I learned is how the apples are harvested and stored through the winter months. To do this, they lower the oxygen and CO2 levels, pulling the temperatures down to 33 degrees. Basically they put the "apples to sleep" by controlling the atmosphere–so we can enjoy the fruit during the winter months.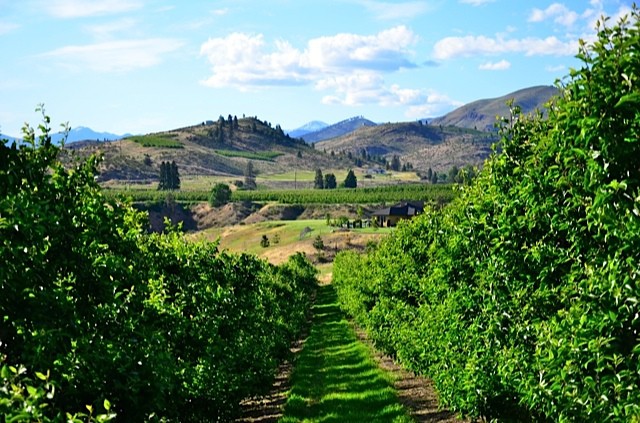 Of course we all know that the best "eating season" for apples is September and October; that's if you really want "fresh."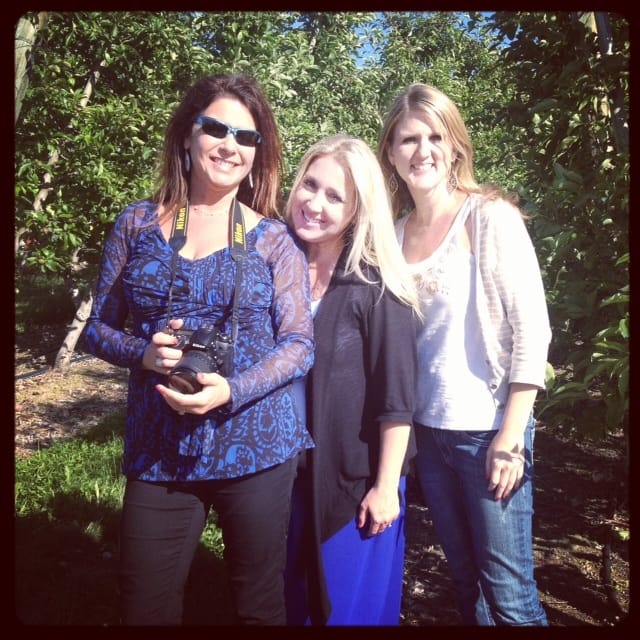 (Orchard buds Jenny and Amanda)
One more apple tip is to always keep your apples in the crisping drawer of the fridge, taking out a few apples at a time as you plan to eat them. This also ensures "freshness."
Would you share if you've toured an orchard, where it was, and what kind of fruit?
Here are the bloggers who attended this get-a-way: Picky Palate (Jenny), Kevin and Amanda (Amanda), *Epicurean Mom (Katie), Food for my Family (Shaina), Kim Sunee, The Healthy Apple (Amie), The Novice Chef (Jessica), The Kitchen Magpie (Karlynn), Mom Start (Louise), Mommie Cooks (Julie))
*Epicurean Mom took the bloggers group photo!
My trip was paid for by Tree Top, but all opinions are my own.
Hello and welcome to my home and table!
I'm Sandy—lover of food, family, cooking, THE BIG BOARD, travel, and bringing people together. Through great recipes and connection around the table, we become better, stronger, and more courageous people. Feasting on Life is real, and every time we do it, we grow a little more. Read more...