Vegetarian Mexican Stuffing Recipe
Enjoy Vegetarian Mexican Stuffing Recipe, made with cornbread and simple ingredients. Delicious for Thanksgiving, or a side dish for any potluck or feast.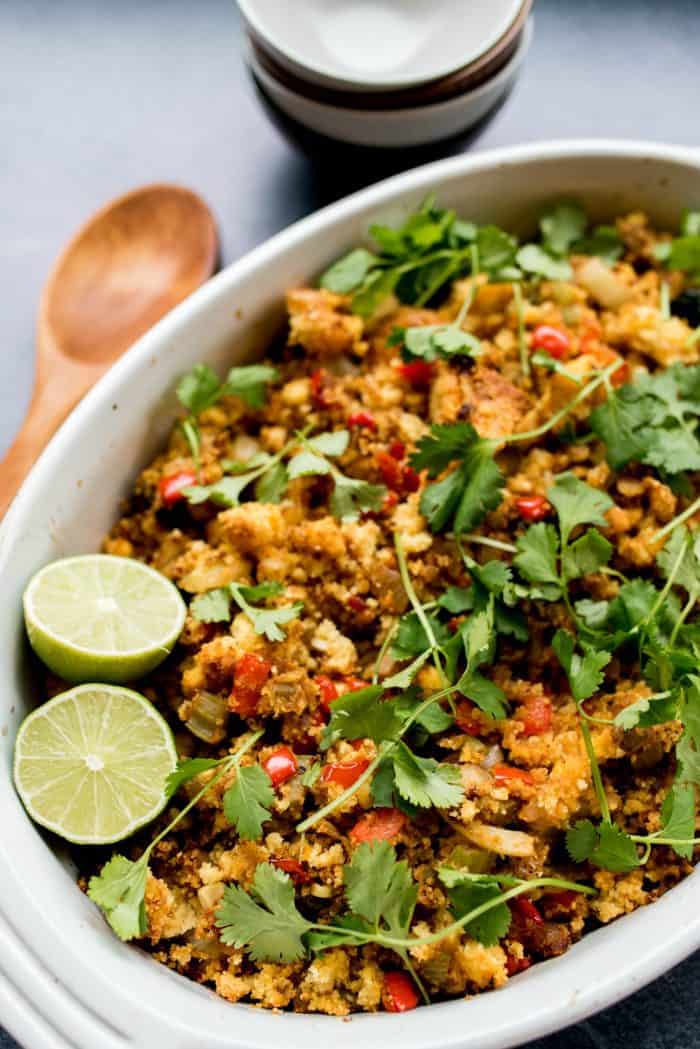 I don't know about you, but it feels like it's already the most wonderful time of the year!
Vegetarian Mexican Stuffing recipe
The other night, we created a Leftover Thanksgiving Charcuterie Board, and enjoyed it with a few friends. (Recipe + shopping list coming soon!) But the night before that, we dove into this Vegetarian Mexican Stuffing recipe, with a few other side dishes we were trying out for the holidays.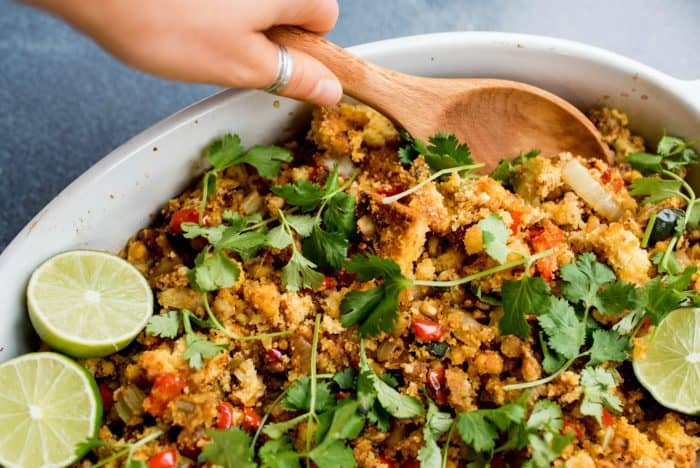 This time of year is magic — with the people, the weather (yes, I love the chill in the air), and the food that we are so blessed to enjoy.
Often my husband and I pray for dinner – out loud. It may be short and sweet, but prayer and thanksgiving are always great reminders of all the blessings in our lives.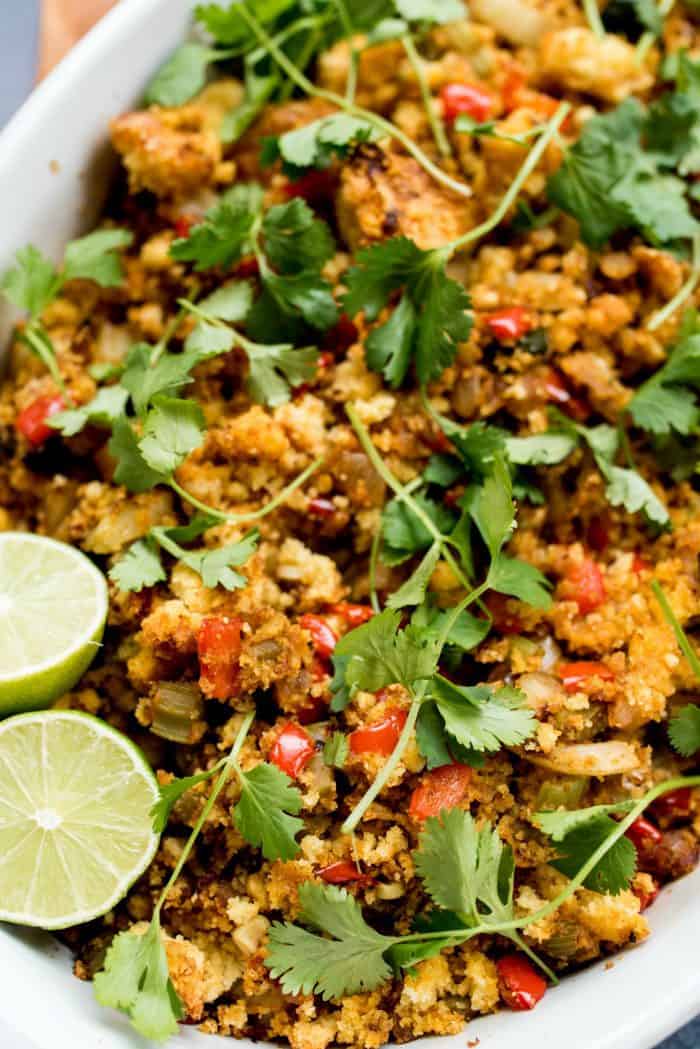 This Vegetarian Mexican Stuffing recipe is, well, perfect for vegetarians. But it's great for any Thanksgiving or holiday feast!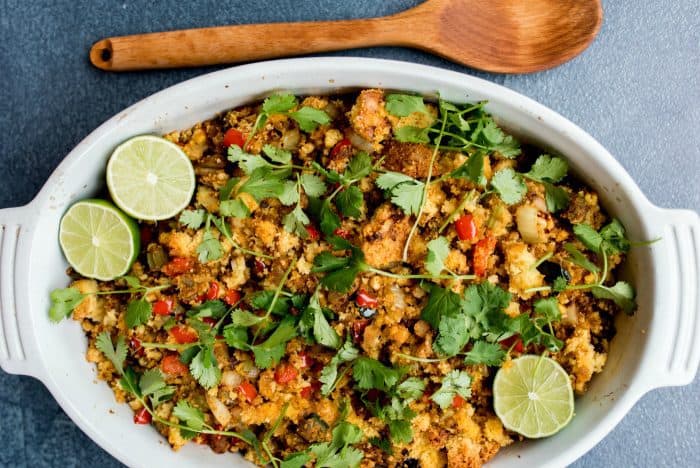 How to make Vegetarian Mexican Stuffing
Of course I'm a fennel lover. You may also enjoy these recipes with fennel: Potato Fennel Gratin (my go-to potato side-dish) and Chicken Tortilla Soup (oh man, I love this soup!)
Saute the onion and fennel, adding in more veggies.
Salt and pepper to taste, with yummy lime juice and zest.
Mix together with the cornbread cubes. And it will fall apart.
Place in a 9×13 pan and bake.
The garnish is always delish with fresh herbs. We love cilantro!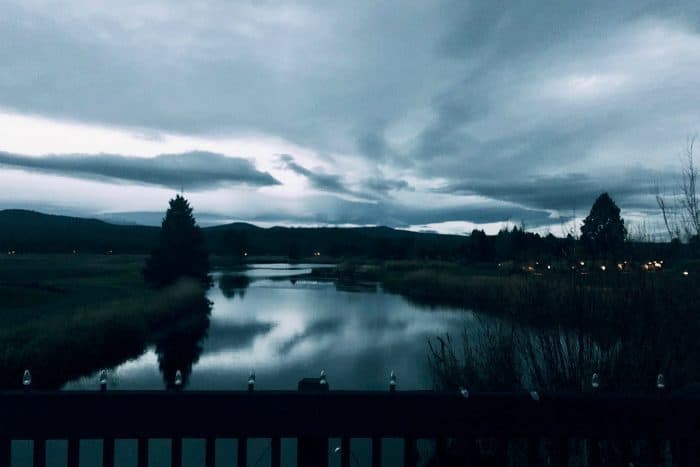 It seems that no sooner than the trees have turned and leaves have fallen to the ground, that the winter rains and frozen mornings have created a beautiful, cozy wonderland.
Just in time for Thanksgiving. And just in time for deepening relationships with our family and friends.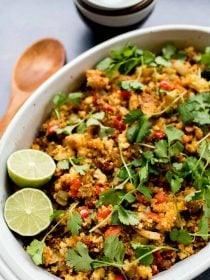 Get the Recipe: Vegetarian Mexican Stuffing Recipe
Ingredients
About 7 cups of cornbread, cut into 1⁄2" cubes
2 Tbsp. olive oil, divided
1 large white onion, diced
2 red bell peppers, diced
1 cup fresh corn
3 ribs celery, diced
1 bulb fennel, cored and chopped finely
2 jalapeño peppers, stemmed, seeded, roughly chopped
1 Tbsp. ground cumin
1 tsp. chili powder
1/2 Tbsp. cinnamon
1 Tbsp. lime zest
1 lime, juiced
Kosher salt and fresh pepper, to taste
1/2 c. vegetable stock
Fresh chopped cilantro to garnish
Instructions
Preheat oven to 350 degrees.

Sautee onion and fennel on med-high heat until browned lightly–-about 5 minutes. Salt and pepper to taste. Remove, add to a large bowl, and set aside.

Add 2 Tbsp. more oil to the skillet, then add in remaining veggies and spices. Sauté until tender, about 4 -6 minutes. Salt and pepper to taste, then stir in lime zest and lime juice. Add to onion mixture along with corn bread cubes. Lightly toss (cornbread falls apart easily!) and place in a greased 9X13 or large oval pan.

Pour over vegetable stock and bake in oven for 40-45 minutes, stirring 2-3 times to allow even baking. Add more time if stiffer texture is desired.

Remove from oven and serve immediately with fresh cilantro.
More stuffing recipes: Gluten-free Corbread and Bacon Stuffing [RecipeGirl] and Chicken Sasuage Apple Cornbread Stuffing [RE].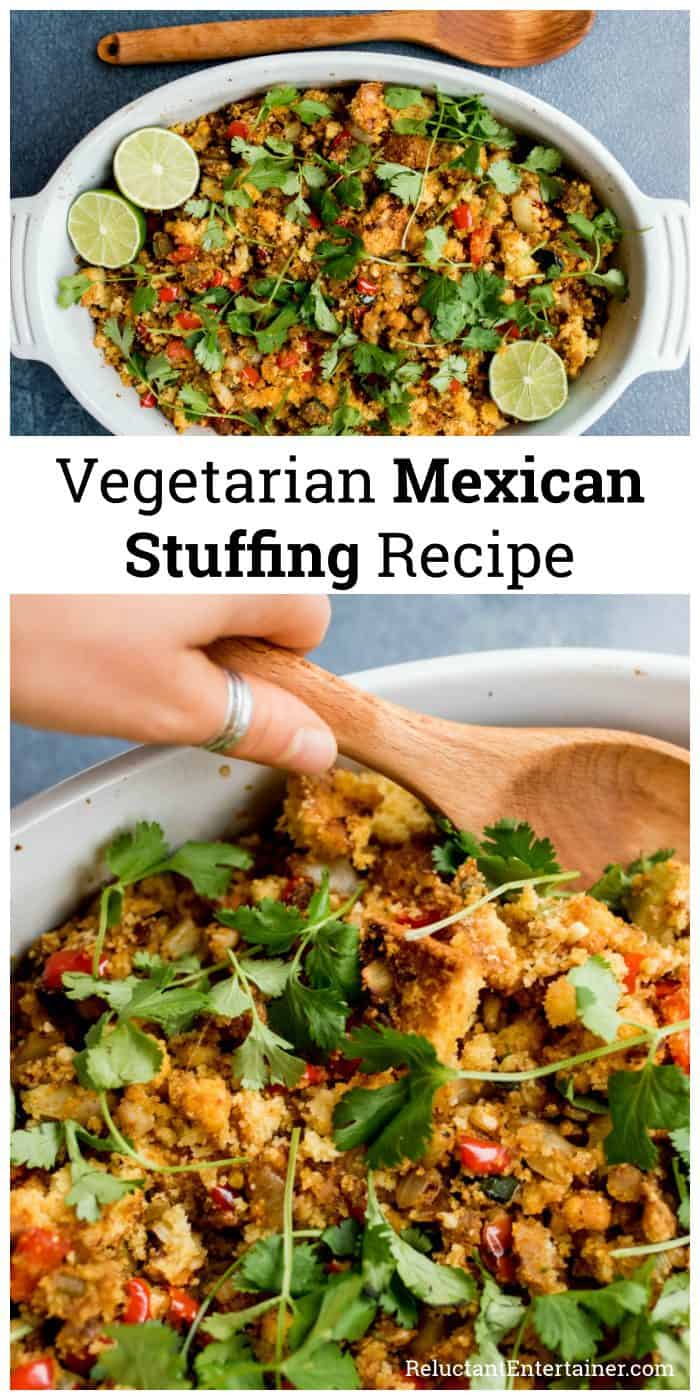 Hello and welcome to my home and table!
I'm Sandy—lover of food, family, cooking, THE BIG BOARD, travel, and bringing people together. Through great recipes and connection around the table, we become better, stronger, and more courageous people. Feasting on Life is real, and every time we do it, we grow a little more. Read more...