The Perfect Camping Meal: Zucchini Casserole
The perfect garden dump meal for camping is Zucchini Casserole, which we baked in our Camp Chef stove.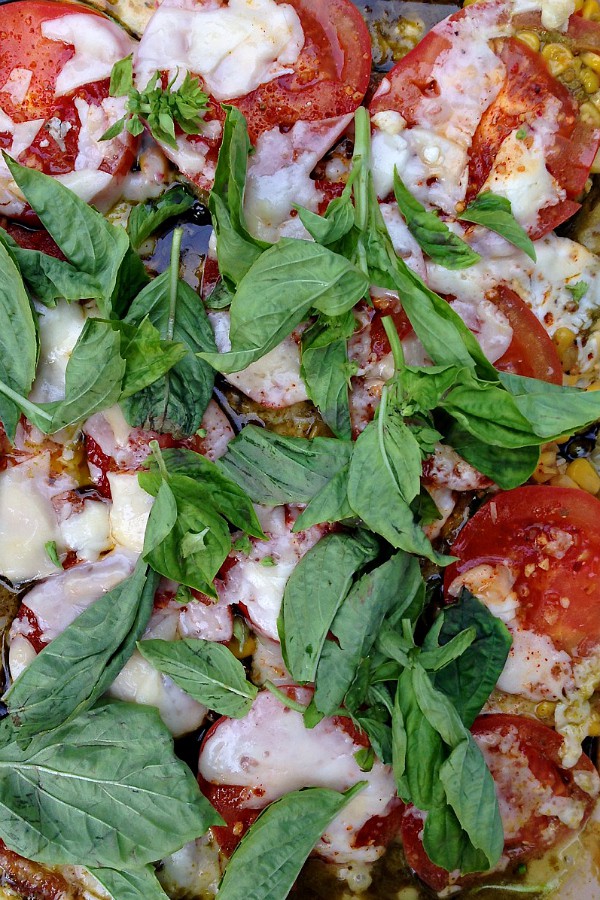 I love it when you're eating with friends, and they tell you the story behind the dish that you are enjoying. People are more likely to remember the food when words and memories are connected to it, and it's really not about how great or gourmet it is, but what it means.
Especially when you're in the great outdoors, camping with friends.
Food and beverages and stories are what make a camping meal the perfect meal. For me on our recent trip, our food was all about the garden!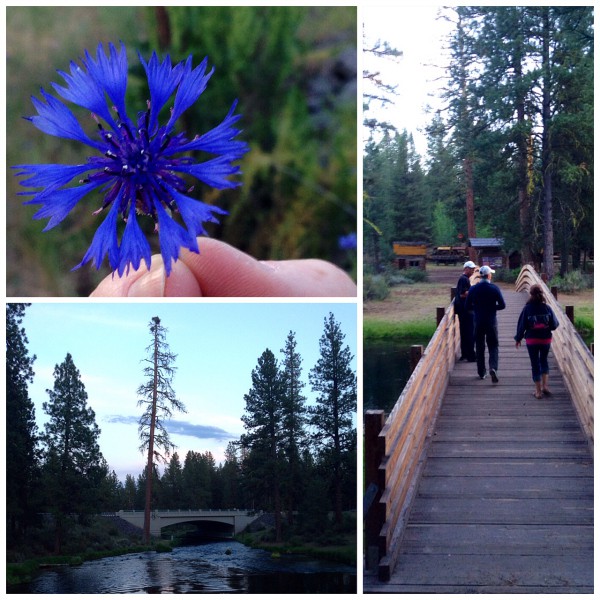 We enjoyed hiking (Sky Lakes Wilderness area in Oregon), and the beauty around us.
The chipmunks were a bit annoying, but cute (getting into this cake).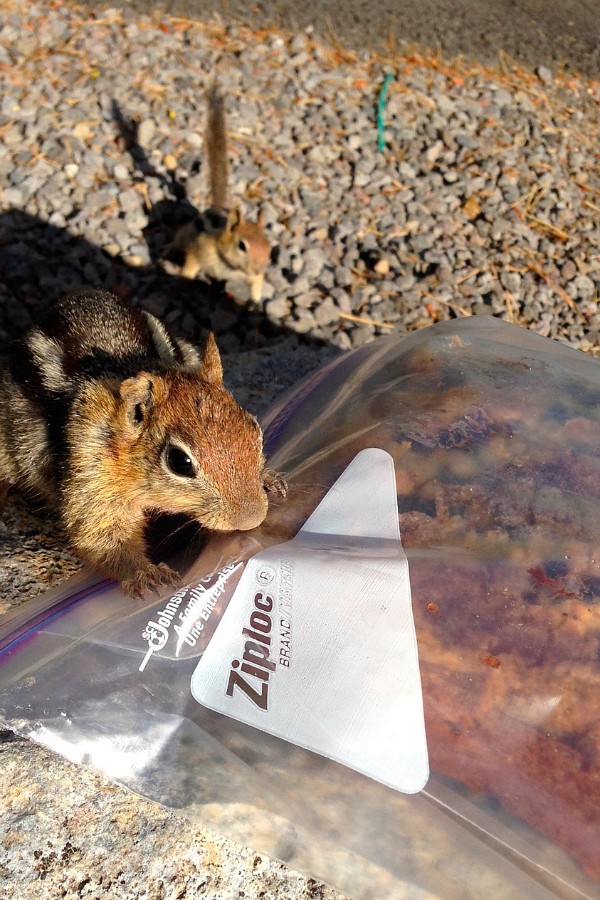 We slept like babies in our VW Westfalia camper. (Are you on Instagram? #westy #westfalialove #westfalialifestyle)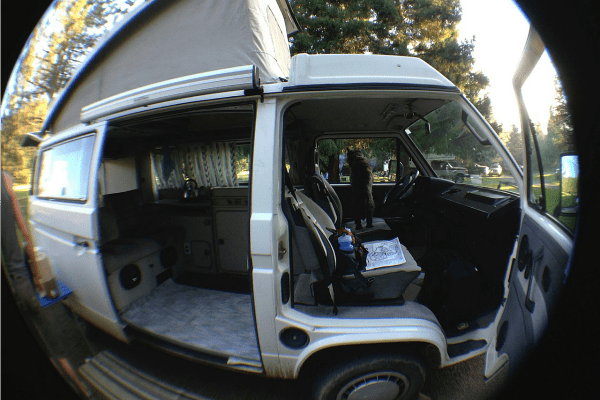 We bond with our friends and tell stories until we laugh, and cry. We love camping, and Oregon is perfect for it.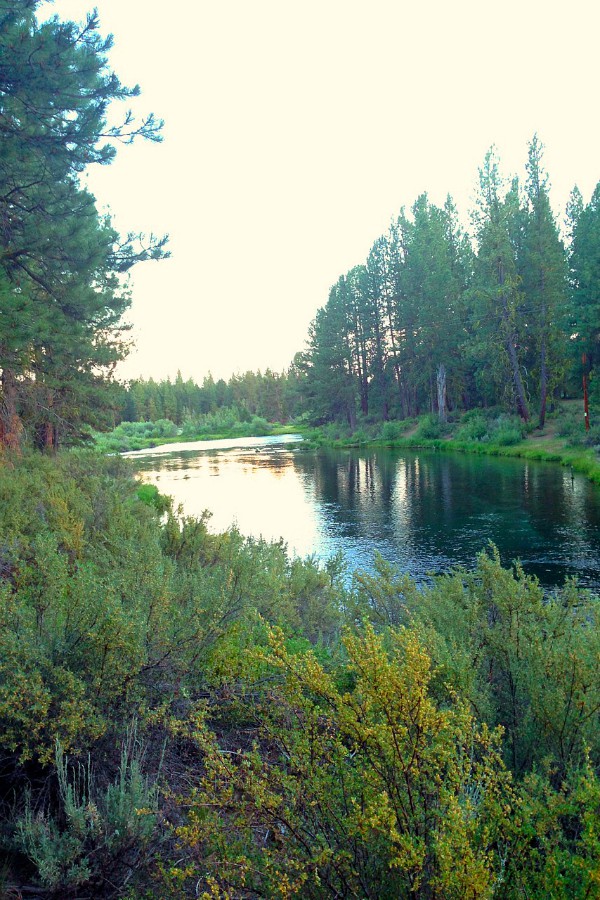 Tips for preparing and serving a camping meal:

-Make a one-pot-meal (I always bring my yellow 9×13 Le Creuset pan), or something that can be prepared in advance and baked in the oven. No messing with a grill. Love!

-Chop and prepare as much as you can ahead of time. Use Ziploc bags!

-Don't worry about plating the food; serve it buffet style and let everyone dig in!

-Get everyone to help with clean up. The quicker the cleanup is done means more time around the fire!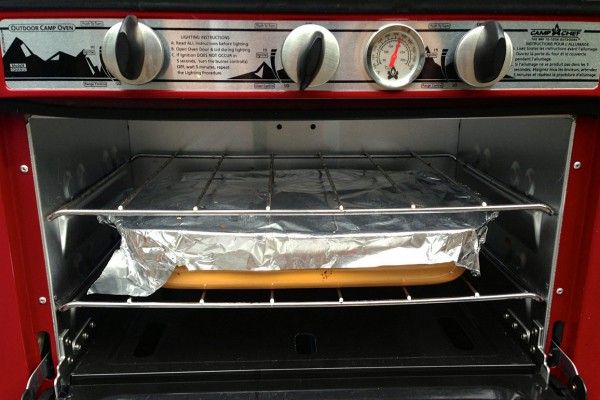 After a long day of hiking, serenity, and sharing with good friends, we popped this on-pot-garden-goodness into our little Camp Chef oven, baking for about 30 minutes. I'll warn you – it's cheesy!
It's good to get into the great outdoors. And take your garden with you!
What's your favorite "one-pot meal" that you like to make for camping?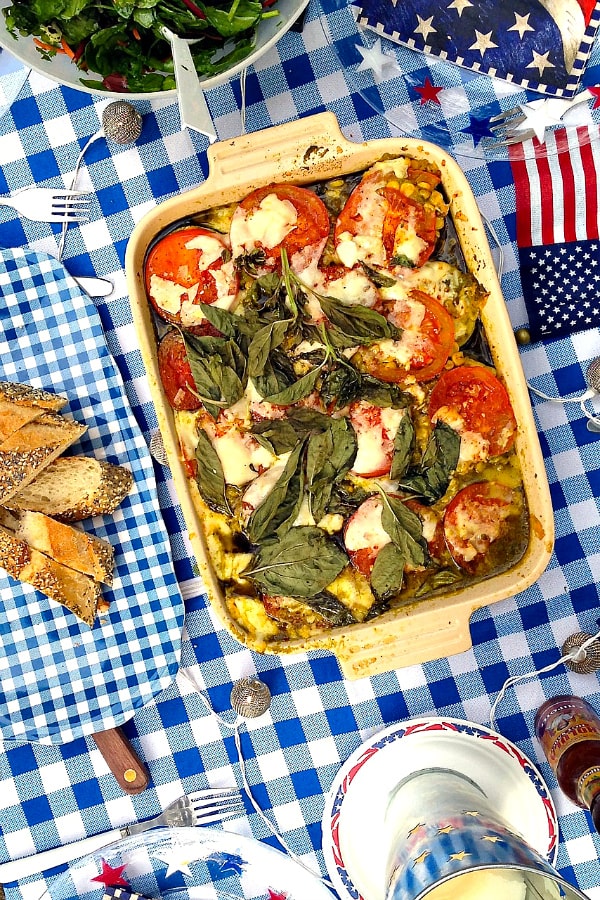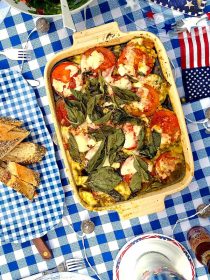 Get the Recipe: Zucchini Casserole
Perfect garden dump casserole, carb-free!
Ingredients
2-3 medium zucchini, sliced 1/2 inch thick
1 cup corn salsa, or fresh corn cut off the cob
1 cup mixed variety, such as a Mexican mix cheese, shredded
16 oz. fresh mozzarella cheese, sliced
1/2 cup pesto
1 small onion, sliced
4 medium tomatoes, sliced
Salt and pepper
Instructions
Preheat oven to 400. Grease or spray a 9×13 pan. Layer the bottom with sliced zucchini. Spread 1/2 the pesto over the sliced squash, 1/2 of the corn, 1/2 of the onion slices, 1/2 of mixed shredded cheese, ending with mozzarella cheese. Salt and pepper.

Repeat the layer again ending with fresh tomato slices on top of the mozzarella cheese; salt and pepper that layer.

Spread fresh basil leaves on top.

Place a large piece of foil over the pan to seal.

Bake at 400 for 30 minutes, until squash is tender but not overcooked.

Let sit for 10 minutes before serving. Serve with crunchy bread.
Hello and welcome to my home and table!
I'm Sandy—lover of food, family, cooking, THE BIG BOARD, travel, and bringing people together. Through great recipes and connection around the table, we become better, stronger, and more courageous people. Feasting on Life is real, and every time we do it, we grow a little more. Read more...