How to Tie Paperwhites with Fishing Line & KitchenAid® Winner!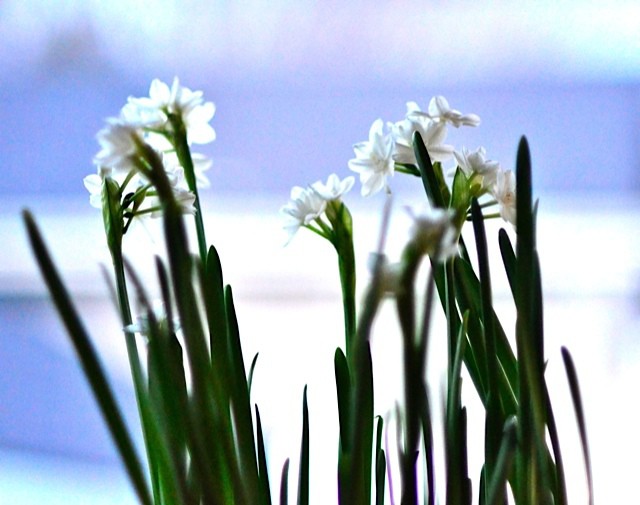 Paperwhites … mine are growing nice and tall in the punch bowl I planted them in a few weeks back.
I love the crisp white of the flower.
It's a good reminder that spring is on its way, as I walk by our piano and see these beauties standing nice and tall.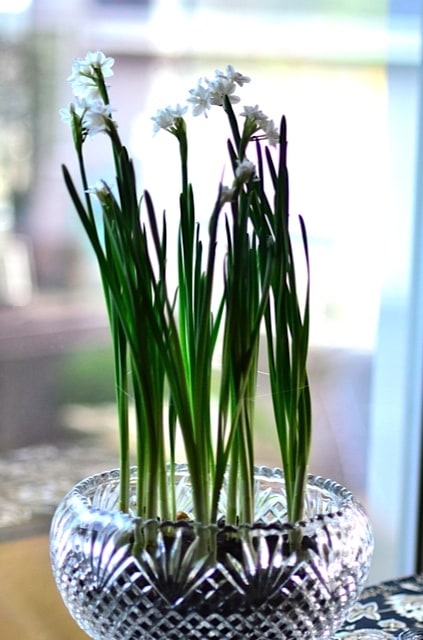 But … what's the secret to getting them to stand so tall and pretty, without falling over?
F I S H I N G L I N E !!!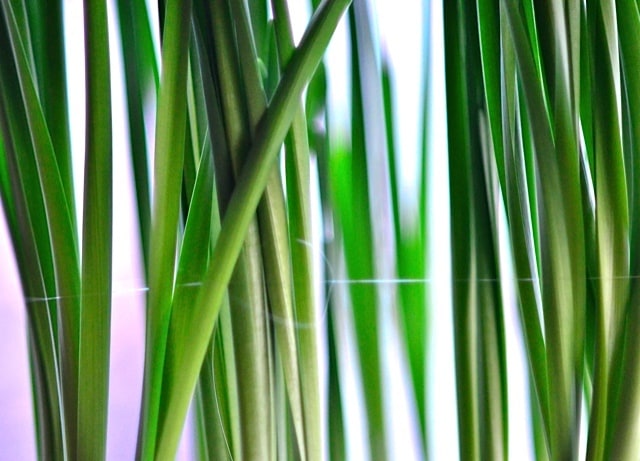 Clear fishing line.
Tie a piece around the middle.
You can barely see the knot.
And no one will even know!
If you planted bulbs this winter, have you thought about using fishing line, how are the bulbs growing, and would you share a picture of them over on my Reluctant Entertainer Facebook page?

I'm so happy to announce the winner to Nester's Winter Giveaway Day who won the KitchenAid® 13-cup Food Processor:
Congratulations to …