10 Frugal Steps to Setting a Beautiful Easter Table
This week is one of my favorite weeks of Spring. I really love preparing for Easter.
I enjoy planning the Easter menu, thinking about the table, and cutting fresh flowers from the yard because our tulips are always in bloom.
This year I won't be shopping for "new" tablescape items, because I'll be using what I have from last year's Easter table setting. I even have enough beautiful paper napkins left over, so I don't plan to spend a dime on any added fluff.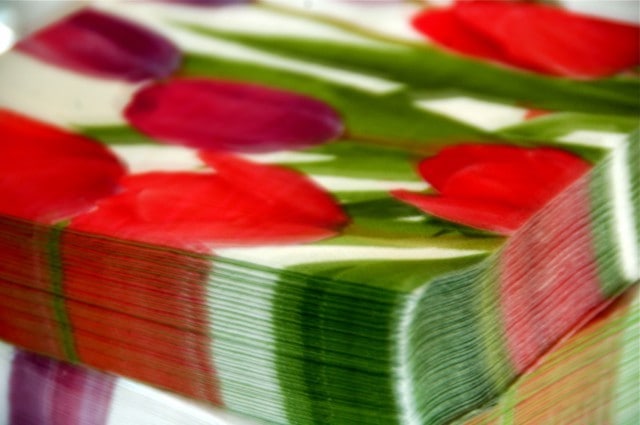 Nature has enough fluff of its own, and I believe we need to think more in terms of nature when we set our tables.
Besides, nature is FREE.
10 Steps to Setting a Beautiful Easter Table

1. Count the people who will be attending Easter brunch or dinner.
2. Decide if you plan to serve buffet style, family-style, or if you plan to serve your guests individually.
3. Whether buffet style or serving your guests individually, you can squeeze more guests in around the table.
4. If you plan to serve "family-style," then your guests will need more elbow-room because of making room on the table for the food.
5. Make sure your table cloths are pressed and ready for use. You may need to push 2 or 3 tables together.
6. Have your kids help you count out and get out the stemware, dishes, and silverware.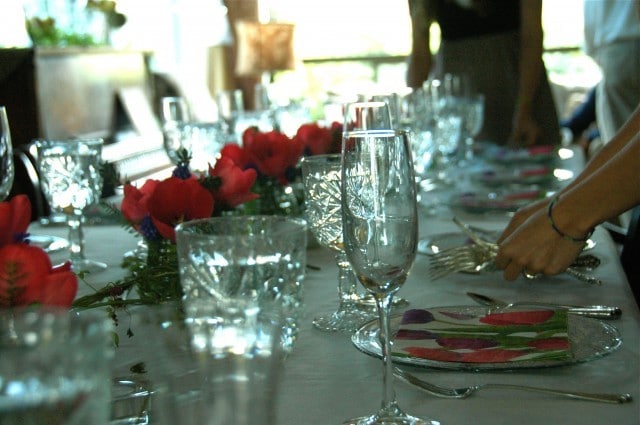 7. Make sure you have "springy" napkins for use. And remember, using paper is okay!
8. Have your children help you set the table, if they are old enough.
9. Look at the table and count out how many low-level mini centerpieces you'll need and gather your vases. If you need to borrow, don't be afraid to ask family, friends, or even your neighbors for what entertaining pieces you may be missing.
10. Cut fresh greenery and any blooming flowers from your yard and make mini arrangements. If you don't have flowers, ask a neighbor or a friend if you could snip a flower or two from their property. That is all you need if you have greenery.
RE TIP for easy entertaining: Set your table the night before Easter Sunday, so it's all ready when you wake up Easter morn. It's one less thing to have to think about.
Entertaining in a frugal way really helps lessen the stress-level. It restores sanity to what could be very expensive, without sacrificing and taking away from the joy of the season. You can still have style, and focus on the reason for the day – and it really helps to set the table the night before :)
Will you plan on setting your table the night before Easter this year? And what about asking your family to help?
Hello and welcome to my home and table!
I'm Sandy—lover of food, family, cooking, THE BIG BOARD, travel, and bringing people together. Through great recipes and connection around the table, we become better, stronger, and more courageous people. Feasting on Life is real, and every time we do it, we grow a little more. Read more...