Artisan Style Melts for a Summer Movie Night
Create a lasting memory of fun and relaxation with these DIGIORNO Artisan Style Melts for a Summer Movie Night, and your favorite flavored popcorn.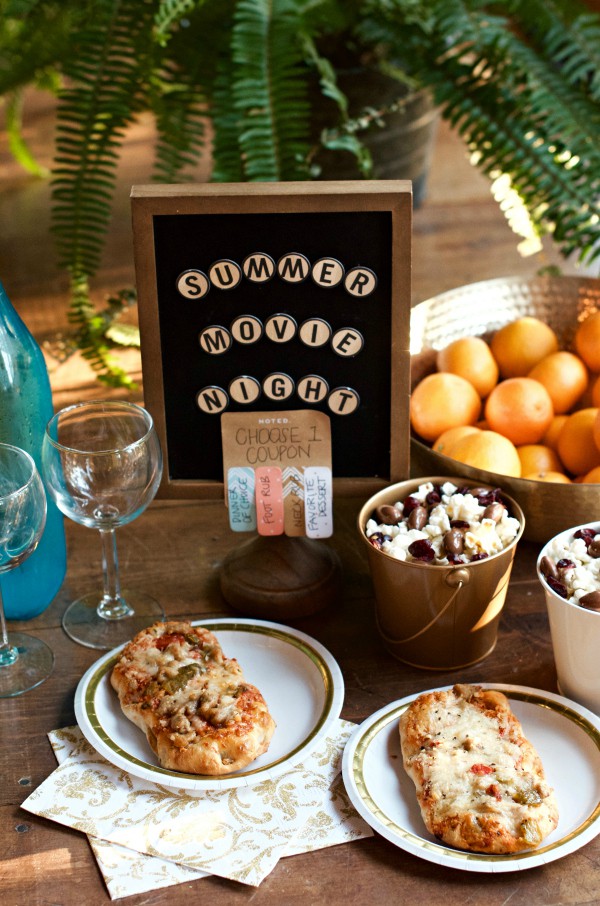 Ever since we moved to our new central Oregon home, I've wanted to host a Summer Movie Night. It just happened to be my husband and I who were home alone, so we settled into a cozy summer evening. Anticipation for a great night, with our favorite foods and movie – it doesn't get any better than that!
One thing I love to do is surprise my husband with a fun-planned evening, so setting the stage for this Summer Movie Night for 2 was quite easy! Pretending to be under the stars, we're actually cozy inside, with the windows and doors wide open, eating our favorites foods, watching a favorite movie!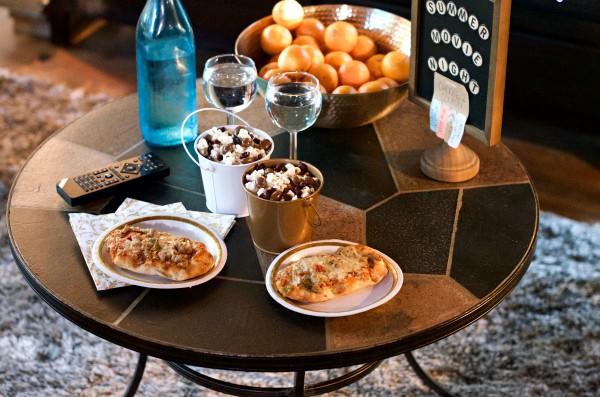 Tips for planning a movie night:
To prepare for our movie night, I set the date and time, and chose the movie that I wanted to surprise my husband with.
I created a little stand, with small coupons for a dinner of choice (for another night), a foot rub, neck rub, or favorite dessert.
Artisan Style Melts for a Summer Movie Night
Of course a movie night is all about enjoying your favorite bites, and we love new DIGIORNO Artisan Style Melts which were intentionally meant to be enjoyed as a snack – perfect for two!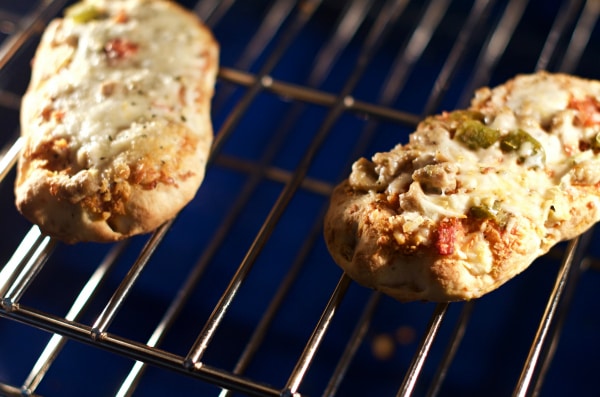 I popped into the oven 2 DIGIORNO Artisan Style Melts (topped with high-quality ingredients, including a blend of 100 percent real, fine cheeses, sauce from vine-ripened tomatoes and premium meats and vegetables), because you can serve them fresh-baked in your own oven, or prepare in the microwave in just minutes for soft, pillowy bread.
Infused with flavors like rosemary, garlic, and onion, drizzled with pure olive oil, we served them hot and cheesy, as we cued up our movie!
Chocolate Almond Cranberry Popcorn
We settled in on the sofa with a beverage and our favorite popcorn combo: Regular popcorn, chocolate covered almonds, dried cranberries, and lightly salted with a flavored salt.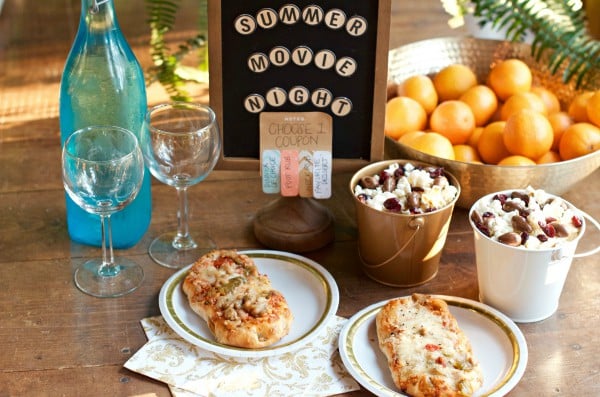 There's just something about pizza and popcorn, the sweet and savory, that is perfect for enjoying a movie!
And a cozy space.
A cutie doggie who wants to join you.
With the one you love.
Enjoying your favorite movie!
What's your favorite way to make a memory for a relaxing evening?
Get the Recipe: Chocolate Almond Cranbery Popcorn
Ingredients
8 cups popcorn, pre-popped
1/2 cup chocolate covered almonds
1/2 cup dried cranberries
Flavored salt or sea salt
Instructions
Fill a bowl with plain pop corn, and add in chocolate covered almond, dried cranberries, and your favorite flavor of salt, or Sea salt. Mix and enjoy!
Follow DIGIORNO on Instagram, Facebook, Twitter, and Pinterest.
For more movie snacks, try Almond Butter Pretzel Popcorn Snack, or Banana Split Honeycrisp Apple Nacho, or Junior Mints Popcorn with Pistachios. YUM!
This post is sponsored by DIGIORNO pizza, but as always, all opinions are my own. Our family loves DIGIORNO pizza, and have enjoyed it in our home for years!

Hello and welcome to my home and table!
I'm Sandy—lover of food, family, cooking, THE BIG BOARD, travel, and bringing people together. Through great recipes and connection around the table, we become better, stronger, and more courageous people. Feasting on Life is real, and every time we do it, we grow a little more. Read more...