Day 1. Autumn. Gracious Living.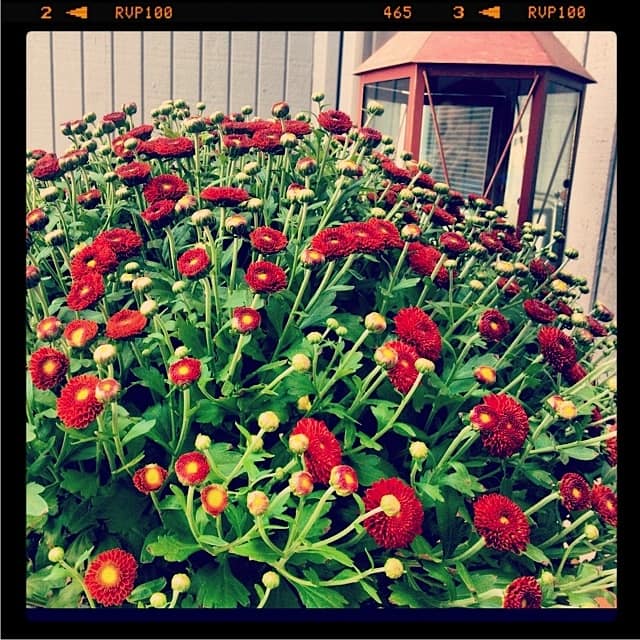 Autumn.
It brings a new way of living to many of us.
It's a season of work, preparation, beauty and change. To some it even brings a sense of loneliness (hand in the air! as I send my 2 sons off to college).
Today I'm starting a series in which I'll be sharing for the next 30 days, my journey into Autumn.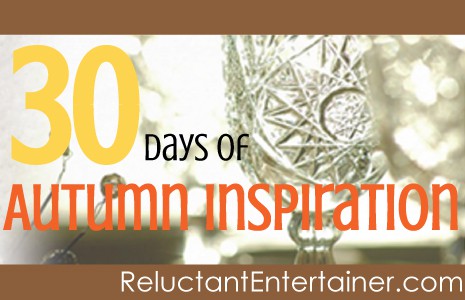 Will it be filled with gracious living? I pray so.
Will it be busy like everyone else's September? I know so.
Will there be room for gracious ideas for reaching out to others, the sharing of exuberant experiences in my own home, and connecting with others? I hope so.
Autumn is a time to hunker down, stick with a schedule, feel the freshness of the season ahead by canning and preparing foods from the harvest, and a time to re-establish contact with friends and family after a busy summer.
It's time to take inspiration serious, in how we treat our bodies, and what we read and listen to, because every day should be a celebration of life.
As we transition gracefully in to what's ahead, saying goodbye to summer and reigniting the traditions of Autumn, there's room to grow and change.

Take a simple gift to a friend.
Offer the gift of time to someone in need.
Have a special person over for a bowl of soup.
Invite a family over for a meal that you haven't made in years.
These are just a few ideas.
I'm looking forward to sharing with you as we journey in to Autumn, with grace and ease.

Since today is September 1st, what inspires you about the month ahead??
Day 1. Autumn. Gracious Living.
Day 2. Health. Well-Balanced Lifestyle.
Day 3. Entertaining. The Gift of Food.
Day 4. Sunshine. Lemon Bread.
Day 5. Fresh. Mini Bedroom Redux.
Day 6. Heirlooms. Yogurt Berry Parfaits.
Day 7. Harvest. Make Your Own Lasagna.
Day 8. Ambience. Atmosphere of Love.
Day 9. Simplicity. Small Gifts.
Day 10. Neighbors. Acorn Squash Basil Soup.
Day 11. Friends. Fresh Peaches with Crème Fraîche.
Day 12. Determination. Pays Off.
Day 13. Togetherness. Salmon and Charred Pineapple Relish.
Day 14. Coffee. A Connector.
Day 15. Laughter. Makes a Home.
Day 16. Patience. Taxi Story.
Day 17. Textures. Rich and Warm.
Day 18. Bounty. Baked Eggs and Potatoes.
Day 19. College. French Toast.
Day 20. Thoughtfulness. Pears and Kindness.
Day 21. Anticipation. Roasted Tomatoes.
Day 22. Imperfect. Not Impressing.
Day 23. Intentional. Autumn-time Hospitality.
Day 24. Appreciation. Hostess Gifts.
Day 25. Gathering. Chuck Roast Chili.
Day 26. Warmth. Raspberry Butter Cake.
Day 27. Casual. Having People Over.
Day 28. Aprons and Books. Autumn Giveaway.
Day 29. Canning. Smells of Autumn.
Day 30. Colors. Feeling Autumn.
Hello and welcome to my home and table!
I'm Sandy—lover of food, family, cooking, THE BIG BOARD, travel, and bringing people together. Through great recipes and connection around the table, we become better, stronger, and more courageous people. Feasting on Life is real, and every time we do it, we grow a little more. Read more...