Avocado Strawberry Steak Salad
This grilled flank steak Avocado Strawberry Steak Salad is delicious topped with goat cheese, avocados and a sprinkle of pistachios.
Friends, enjoy one of our go-to summer salads that we've been loving: Avocado Strawberry Steak Salad.
Avocado Strawberry Steak Salad
Especially when we have company, or have leftover steak, this salad is the best lunch or dinner! Serve with your own homemade Easy Homemade French Bread recipe!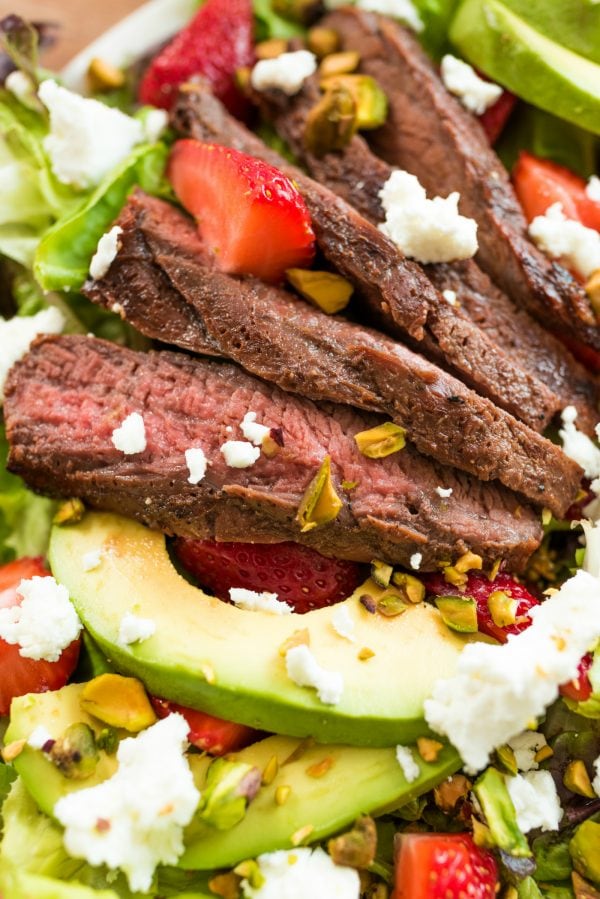 Perfect for summer, the steak is quickly cooked on the stove and then paired with light and fresh berries. Grab my easy Balsamic Soy Steak Marinade recipe! [Don't forget the Easy Grip OXO Meat Tenderizer that is a "magic" tool for tenderizing meat!]
Also, if you love the tender meat of flank steak, you may want to try my Flank Steak Tacos. It's one of the easiest recipes that comes together in no time.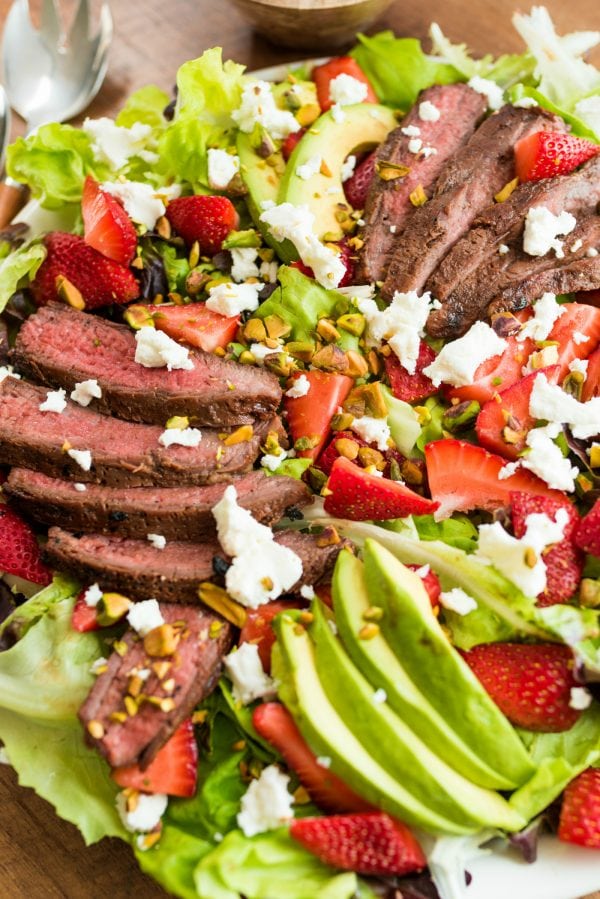 I always love to tag my more colorful Instagram recipes with "beautiful cuisines" or "eat the rainbow." So appropriate for this gorgeous, tasty salad, topped with tender, grilled steak for a low -calorie yet high-protein dinner! You may have seen my recent Eat the Rainbow Charcuterie Board.
Ingredients for Avocado Strawberry Steak Salad
Fank steak
Salt and pepper
Strawberries (or any berries)
Goat cheese
Avocado
Butter leaf lettuce or mixed baby greens
Pistachios
Balsamic dressing (follow my recipe below)
This sweet and savory salad makes for a great light, but filling, summer meal. It is filled with fresh summery flavors! And the dressing? It just makes the salad.
Working from home
I'm so loving these warmer days, and I've found myself moving around the house to different places to work. I've been talking to more "work at home" peeps these last weeks, and it's an interesting conversation. How's it working for you? Where do you sit and work? What about the kids? Those kinds of questions.
I've worked from home for 24 years now, which is hard to believe. First, I worked from home with my last job, doing medical billing for ten years. That was when my kids were little. Then the last fourteen years, I became a food and travel writer here on RE. Deciding where to get my productivity on? Now it's my office space in the kitchen, the living room (with lots of windows), or the front of our house in these cute chairs.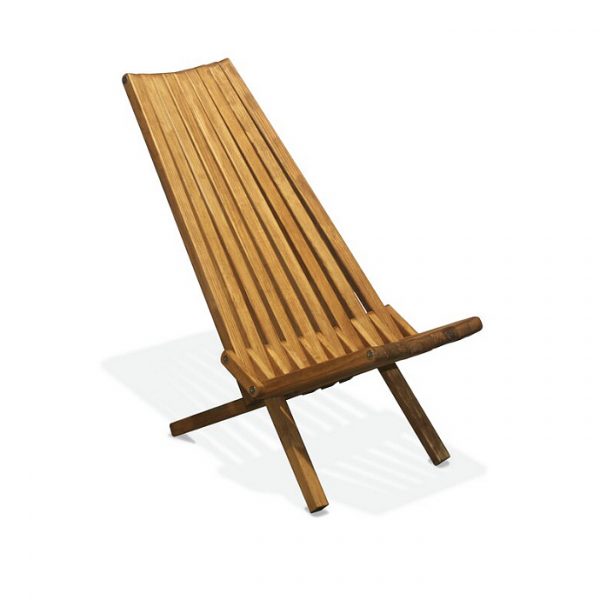 Friends, grab the affiliate link to these very cool, FOLDING, Darlington Folding Beach Chairs.
You can buy them on sale now. We have 2 in our front deck, and wish we would have bought 4! (Maybe next summer). They are easy to transport, and very cool looking and COMFY!
I've had years to figure out the groove of working from home.
So back to this salad. It's simple, delicious, and good enough for company on a hot summer night!
ENJOY!
⠀⠀⠀⠀⠀⠀⠀⠀⠀
Who else works from home?! Where do you find to be the best spot for getting things done? ⠀⠀⠀⠀

Get the Recipe: Avocado Strawberry Steak Salad
Ingredients
Salad:
1 2 lb flank steak
Salt and pepper to season
1 1/2 c strawberries, quartered
1/3 c goat cheese, crumbled
1/2 large avocado, ripe
2 heads butter leaf lettuce, gently torn into medium pieces or 3-4 cups of mixed baby greens
1/4 chopped pistachios
Balsamic Dressing:
1/2 c olive oil
1/4 c balsamic
2 tsp Italian oregano
2 tsp marjoram
2 clove garlic, grated
Salt to taste
1 tsp black pepper
3/4 Tbsp sugar
Instructions
Rinse and pat dry your flank steak. Generously season both sides with kosher salt and pepper. Tenderize if desired.

Allow to rest for at least 30 minutes before serving. Make sure to grill the meat at room temperature, not cold.

In a medium bowl, whisk together the balsamic dressing ingredients. Set aside (this step can also be done a few days in advance).

Preheat your grill to 400 degrees, or medium-high heat. Grill your flank steak for 5-6 minutes each side for medium rare. When meat is cooked, remove from grill and allow to rest for at least 10 minutes. When the meat has rested, slice thinly, or cut into bite-size cubes.

Assemble your salad, layering the butter leaf, steak, avocado, strawberries, goat cheese, and pistachios. Drizzle the dressing on top and serve while the steak is warm.
Hello and welcome to my home and table!
I'm Sandy—lover of food, family, cooking, THE BIG BOARD, travel, and bringing people together. Through great recipes and connection around the table, we become better, stronger, and more courageous people. Feasting on Life is real, and every time we do it, we grow a little more. Read more...