BEST Fresh Cranberry Grape Walnut Salad
One of our best holiday treats is my Mom and Aunt Barbara's BEST Fresh Cranberry Grape Walnut Salad, perfect for a potluck or dinner party!
Friends, not only does this BEST Fresh Cranberry Grape Walnut Salad bring nostalgic memories of growing up with mom and her sisters, and the holidays meals that we shared, this recipe does not have pineapple or marshmallows! LOL. (Mom and Aunt Barb, both on the right.)
It's very fresh, with simple ingredients, and there are a few key steps why it's so good.
Of course you use real whipping cream (it's not ambrosia salad, so no Cool Whip and no marshmallows).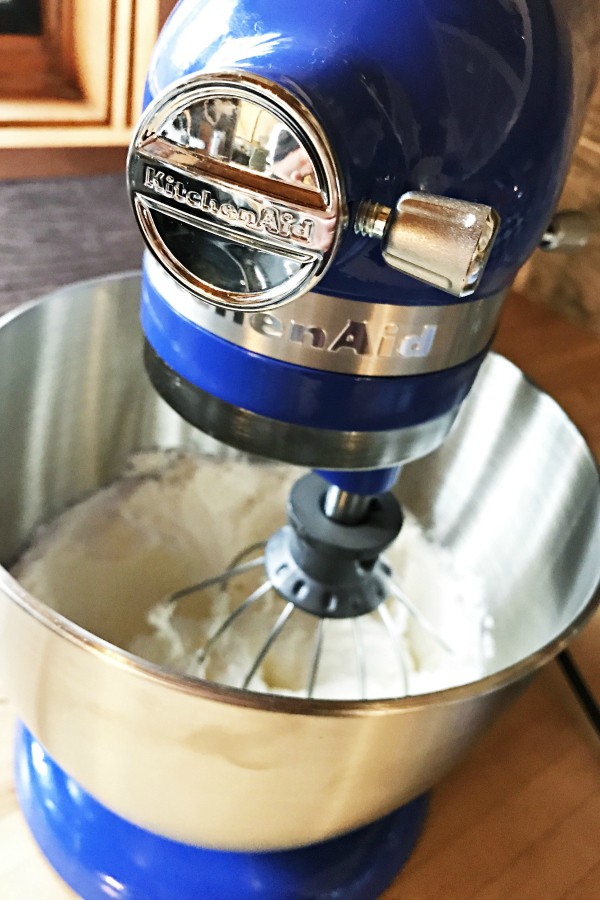 This time I used my brand new KitchenAid Artisan Mini Twighlight Blue Mixer!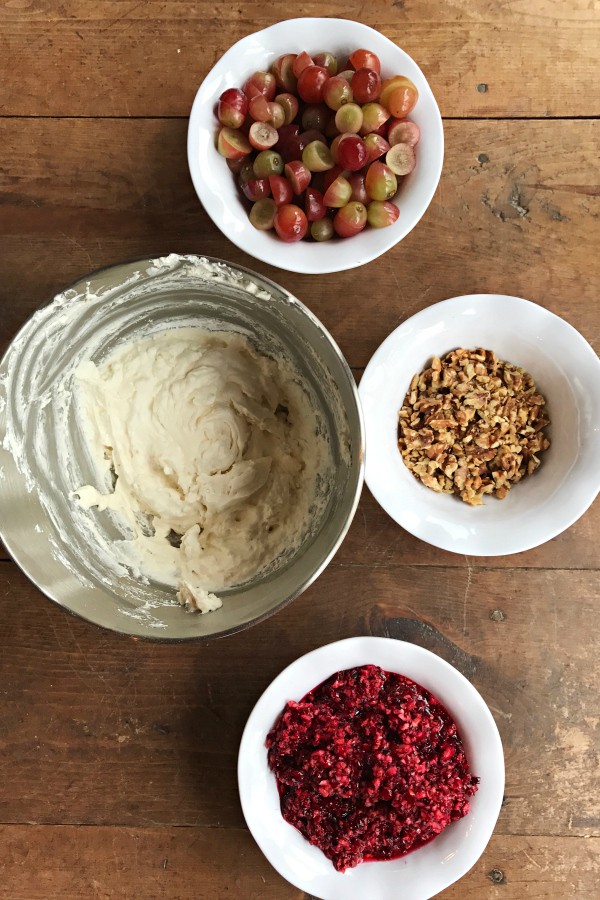 BEST Fresh Cranberry Grape Walnut Salad
Toast the walnuts first, giving them a deeper, nutty flavor!  Yum!
There's an art to grinding the cranberries. (Again, using my KitchenAid Food Processor)
And then, it all comes together for a most flavorful and DELISH holiday salad!
When it's time to serve this salad at a potluck, or holiday dinner, just listen to all the comments around the table about the flavors and texture!
Which makes me think of this quote: "People who love to eat are always the best people. -Julia Child"
:)
KitchenAid Artisan Mini Twilight Blue Mixer
My KitchenAid Artisan Mini Twilight Blue Mixer is my new favorite small kitchen appliance in our new kitchen.
It sits in the corner, ready to plug in and put to work. The size is brilliant! And I love the new Twighlight blue color!
Did you know that the "mini" is 25% lighter, 20% smaller footprint (compared with KitchenAid Classic Stand Mixer), and it's powerful enough for nearly any recipe, whether you're stirring wet and dry ingredients together, kneading bread dough or whipping cream!
It's amazing! In fact, to bring in the new year, in January I'll be giving one of these beauties away (you choose your favorite color). Stay tuned!
Freeze for Christmas dinner
But for now … don't forget that you can grind the cranberries, add the sugar, and freeze just that part of the recipe … pull out of the freezer and defrost, and then add the rest of ingredients for Christmas dinner!
BEST Fresh Cranberry Grape Walnut Salad
Nostalgic fresh cranberry salad that is perfect for the holidays, making me think of my Aunt Barbara and mom, Millie.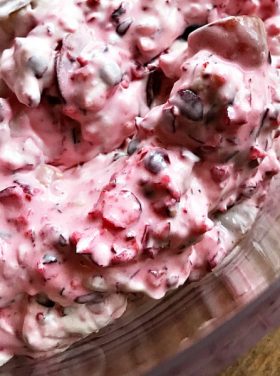 Ingredients:
1 lb. fresh cranberries, coarsely ground
1 cup sugar
1 1/2 lb. seedless red grapes, cut in 1/2
1 1/2 cups walnuts, toasted and chopped
2 cups whipping cream
1/2 cup powdered sugar
1 tsp. vanilla
Directions:
With a food processor, coarsely pulse and chop the cranberries. Do not grind them too fine; leave in larger chunks (see photo).
In a small bowl, mix together the cranberries and sugar and chill in the refrigerator overnight.
Toast the walnuts either in microwave (2 minutes), or oven. Chop and set aside.
Whip 2 cups whipping cream; add the powdered sugar and vanilla. The whipping cream should be really stiff.
In a large bowl, add the cranberry mixture, walnuts, chopped grapes. Fold the thick whipping cream into the cranberry mixture. Gently toss; chill the salad until ready to serve.
Leftovers can be frozen and served as a frozen salad later.
All images and text ©