BUSH'S Black Bean Turkey Burgers
Are you in an entertaining rut? The other night a few of us gathered for a meal of Black Bean Turkey Burgers and BUSH's Black Bean Fiesta Grilling Beans.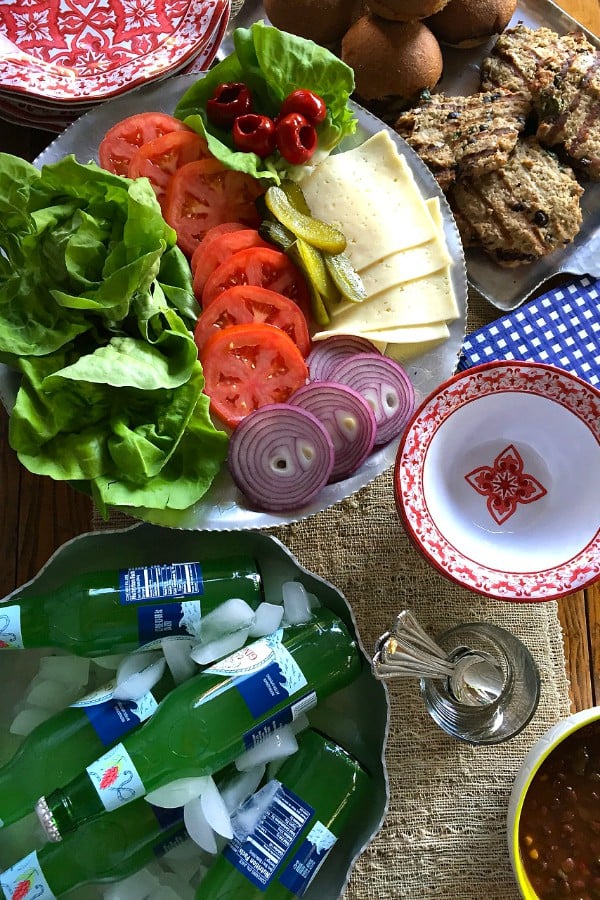 Summer is sweeter when you share it with friends. Like the other night, when a few of us gathered for a casual meal with BUSH'S Grillin' Beans, a true summer grilling essential, made with just the right mix of bold, mouthwatering flavors and a touch of sweetness to please every palette.
With the warmer weather here, and the natural landscape of greens and gorgeous flowers blooming, our backyard was the perfect place to set the table. I absolutely love backyard entertaining, because it's so easy! Everyone gets a little fresh air while enjoying a delicious meal, and then there's the sunset … the sunset! So pretty!
Get out of your safety zone.
I'm always trying to encourage my friends to get out of their "safety zones" or entertaining ruts, and try new things. The results of entertaining are connection and deeper relationships with others. It's been proven over and over again with my husband and me. Even when we're exhausted and tired, we manage to excerpt a little energy for our friends anyway, and we're always blessed in a supernatural way. Seriously, entertaining makes us happy!
We might start the night off a little grumpy, thinking it would be nicer to just lay inside, enjoy the AC, and veg on Netflix — but because entertaining is intentional, we know that good things will be happening with our guests. And they always do. I mean intentional, because we usually put thought into who we are inviting over. I realize there are several opinions on that, but I believe the more intentional you are with hosting, the richer the time, and better dynamics.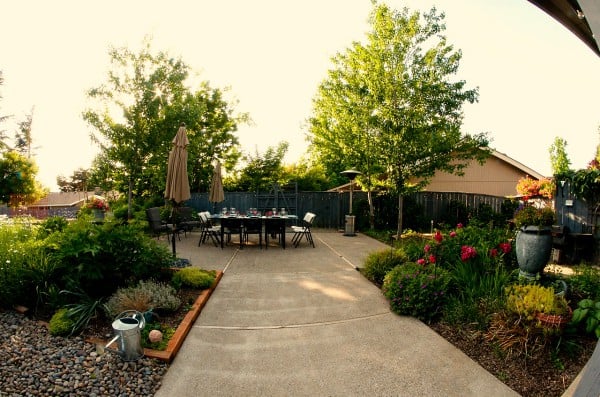 The gift of a hospitable heart.
It's also great to make new friends, to visit with old friends, to see friends meet new friends, and really, if you have a family, it's one of the greatest gifts that you can hand down to your children. The gift of a hospitable heart is something we've given to our kids, who are all adults now. Which is a weird thought. It seems like yesterday we were having friends over for casual barbecues, the kids were running around, jumping on the trampoline, swimming, playing …
When it comes to our homes, sometimes we just love comfort so much, it stifles us. And when we are stifled, we don't grow beyond a certain point, which means we miss out on many of life's blessings.
Hospitality is one of those life blessings. Here's a little test to see if you're in a rut with entertaining. Maybe it's time to give yourself a pep talk, get the family on board, invite some people over, mow the lawns, get the pool ready, create a simple meal (or pack a picnic!), and open up your doors to hospitality and love!
Do you think you're possibly in an entertaining rut?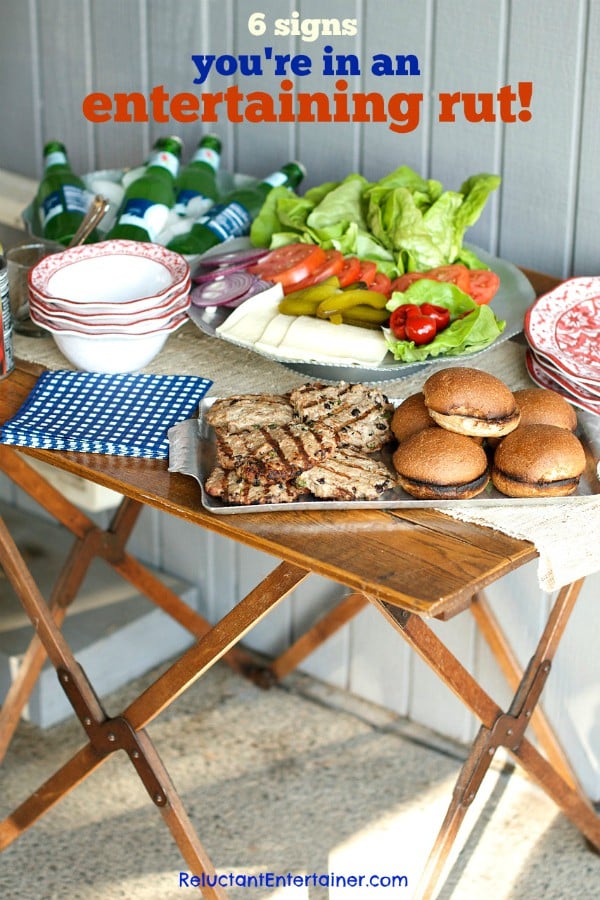 6 signs you're in an entertaining rut:

1. You haven't had people in to your home for at least 6 months.

2. You worry too much about the appearance of your house.

3. You haven't forged a new friendship in a year, or even talked to a neighbor.

4. You've become obsessed with your family's issues.

5. You haven't tried a new recipe in months; your cooking is in a rut.

6. You'd rather veg out with the TV or movies for 3 hours, than host a few people for a casual meal.
Serve a side of BUSH'S Grillin' Beans.
Today, with my delicious recipe of Black Bean Turkey Burgers, we served BUSH's Black Bean Fiesta Grilling Beans on the side. BUSH'S® offers the perfect bean for any recipe, and nobody knows beans better than BUSH'S®!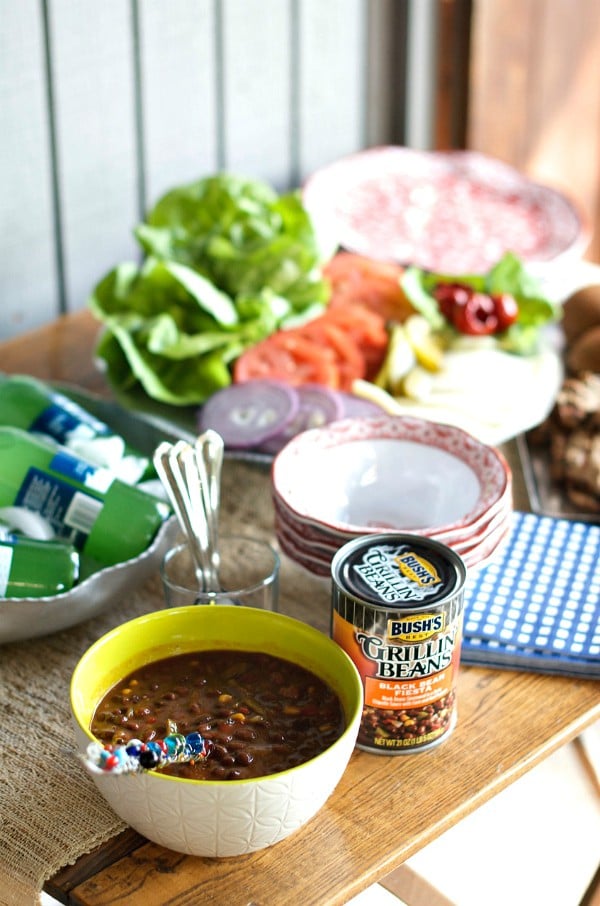 For generations, families have served their delicious, slow-cooked beans, making them America's favorite.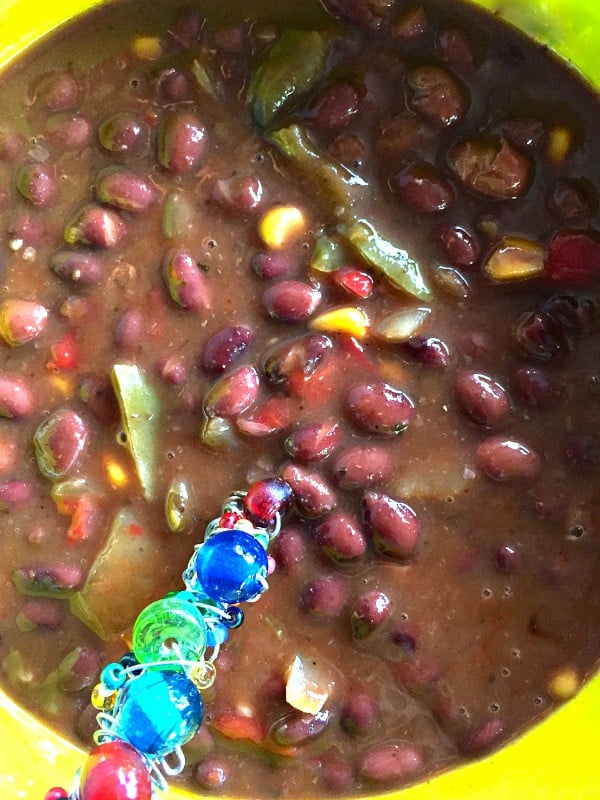 They offer a bean for every dish and taste – from vegetarian and reduced sodium to bolder flavors and varieties.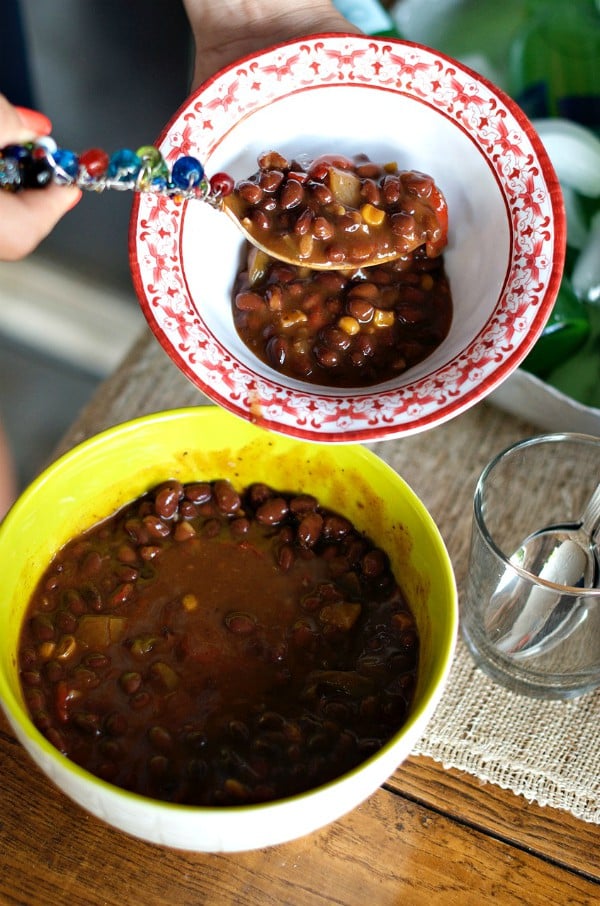 The recipe I served was black beans simmered in a zesty chipoltle sauce with corn and red peppers. Oh, man, it was so good!
Our trip to Bush Brother's Headquarters.
Family-owned and operated, BUSH'S has been a part of the dinner table for more than 100 years. In fact, I recently toured their headquarters in Knoxville, TN, with a few of my blogging friends. Guess what I enjoyed for lunch? A burger and BUSH'S Baked Beans! You know these beans are slow-cooked according to the Secret Family Recipe.:) And no, we sadly did not get to meet Jay or Duke.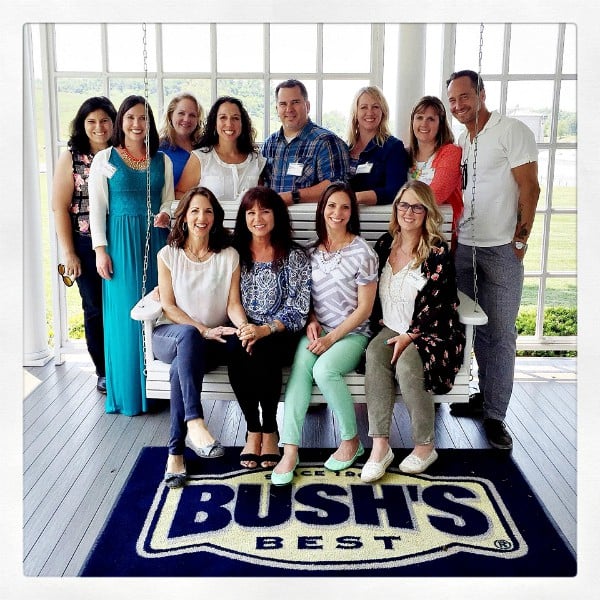 But our trip was amazing and fun, and museum and this video showed their story beautifully.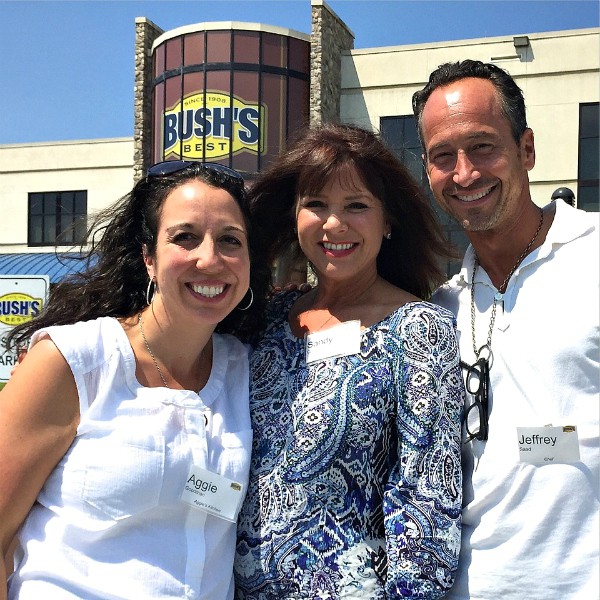 We also got to spend time with our good friend Chef Jeffrey, who's featured in three BUSH'S videos, which recently launched on BUSH'S site, as well as YouTube. (Aggie, me, and Chef Jeffrey.)
Black Bean Turkey Burgers.
My recipe today is simple, easy, and perfect or the grill! We love to double, triple, even quadruple the recipe for large groups.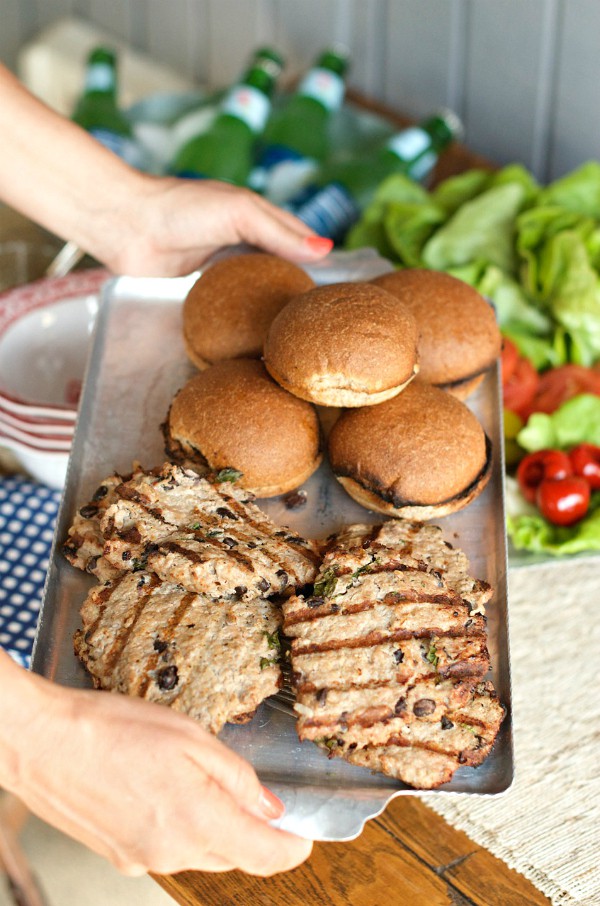 Grate red onion, add a few other ingredients + the spices. (I think fresh basil makes the recipe and screams summer!)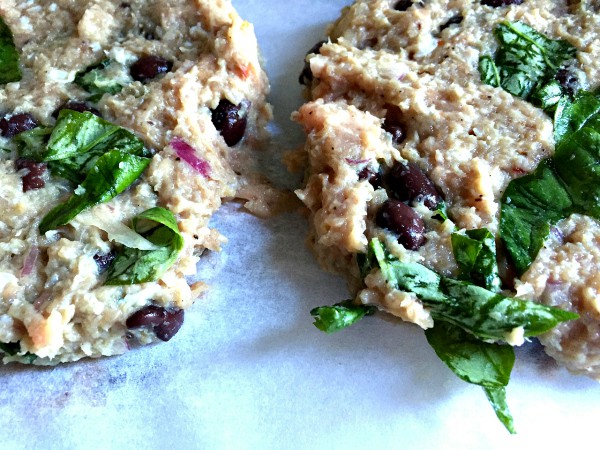 You can prepare the night before!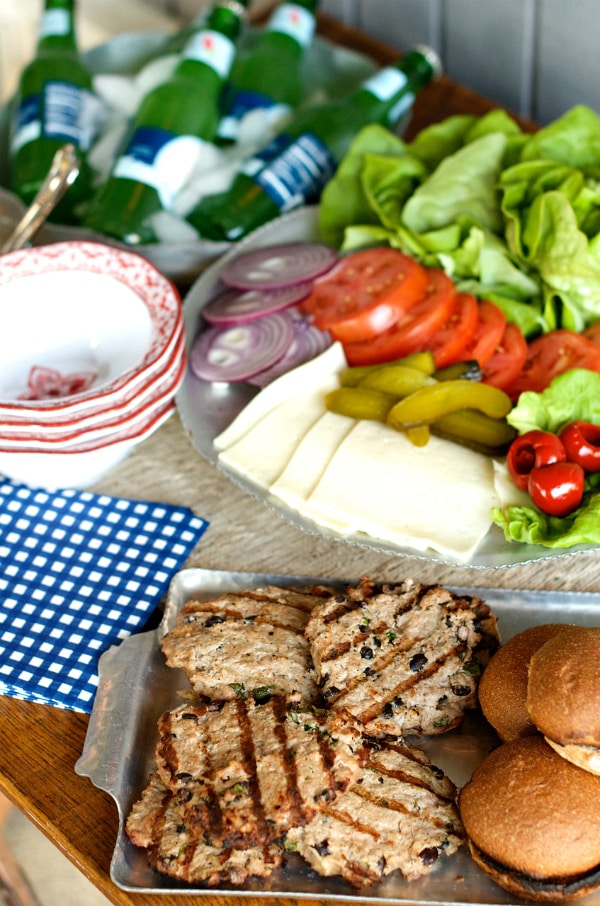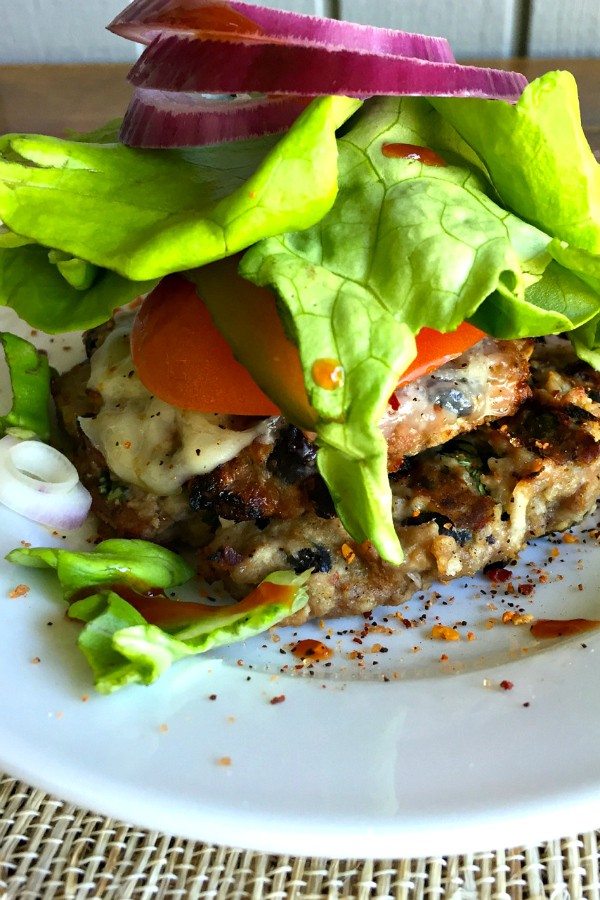 Grill and serve with or without buns.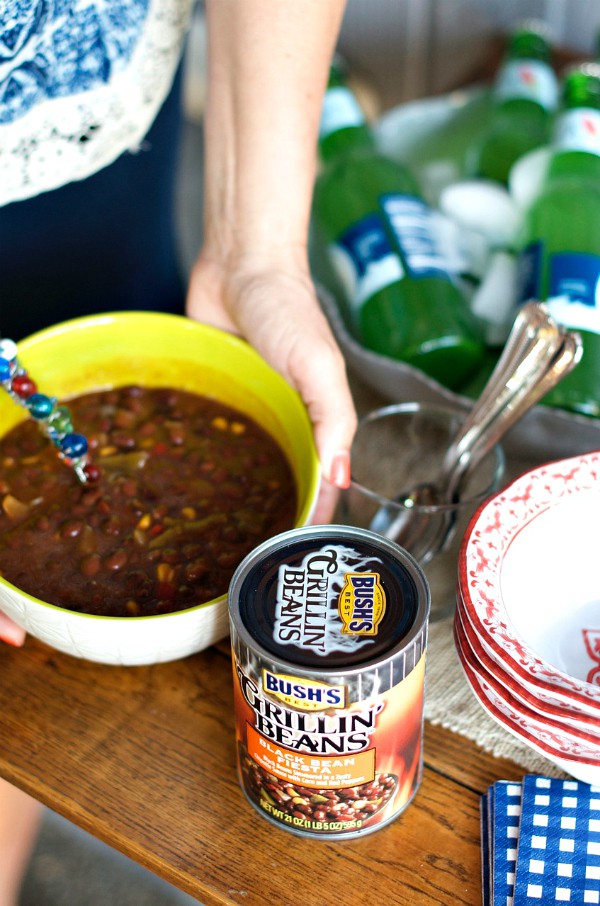 Open up a can of yummy BUSH's beans! (BUSH's Black Bean Fiesta Grilling Beans.)
Prepare a gorgeous veggie platter.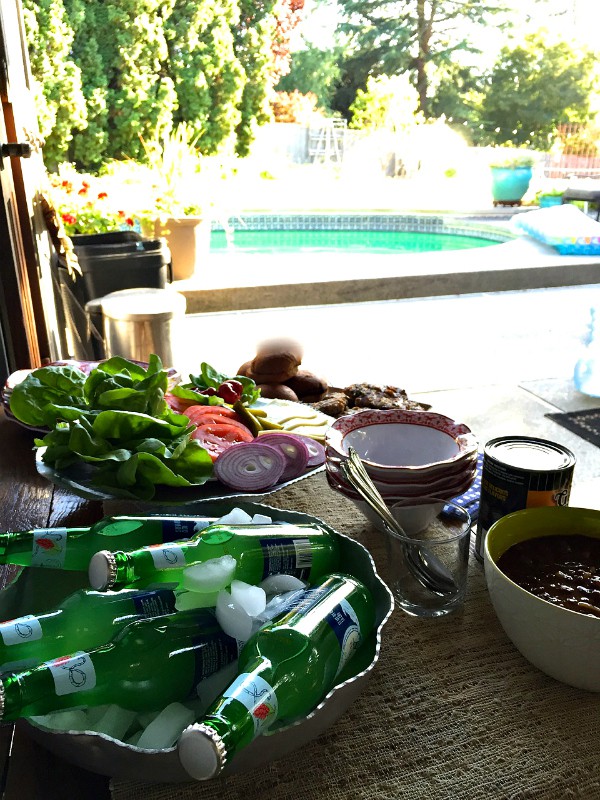 Serve some chilled drinks! (Mm-m-m … Ginger Beer!)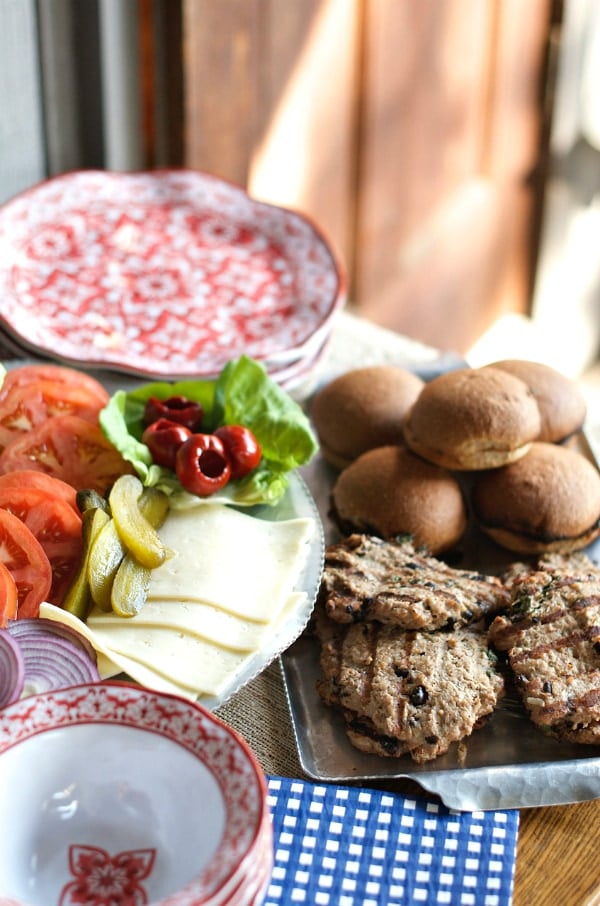 And enjoy the food, the warmth of a summer sunset, and great people around your table!
Yes, summer entertaining is about good food and the people.
What's your favorite way to host others in the summer months?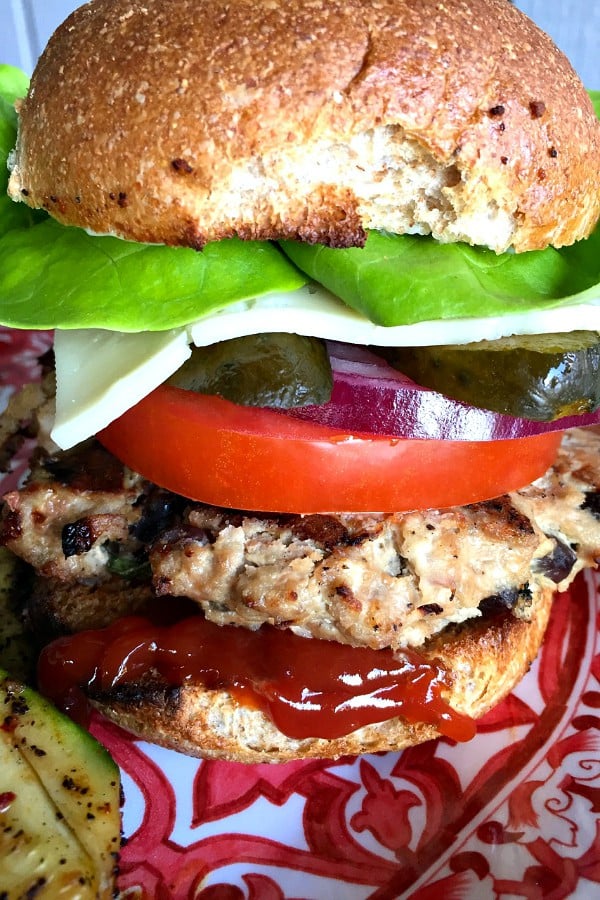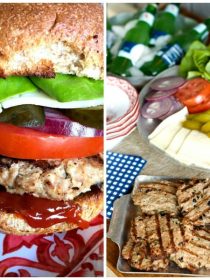 Get the Recipe: BUSH'S Black Bean Turkey Burgers
Create a gorgeous veggie platter with butter leaf lettuce, thick tomato slices, sweet or dill pickles, red onion slices, cheese and avocado. Serve with toasted buns and BUSH'S Grillin' Beans on the side!
Ingredients
2 lbs. ground turkey
2 eggs
1 15 oz. can Bush's Black Beans, rinse and drained
1 cup panko breadcrumbs
2 Tbsp. Worchestersire sauce
1 small red onion, grated
Favorite seasoning, or salt and pepper
Fresh basil, finely chopped
Favorite flavor BUSH'S Grillin' Beans
Instructions
Mix the ground turkey, eggs, salt and pepper together (I use my hands). Add in the beans, breadcrumbs, Worchestersire, grated onion, basil, and favorite seasoning. Mix well. Make into patties.

Barbecue and serve with buns and a veggie platter for burgers. Serve with your avorite flavor BUSH'S Grillin' Beans on the side!
This post is sponsored by BUSH'S Beans, but as always, all opinions are my own!
You can get more BUSH'S recipes, and follow them on Facebook, Twitter, and Pinterest.
Are you following me on Instagram, Twitter, Facebook and Pinterest? If you'd like to subscribe to Reluctant Entertainer, to have each post delivered straight to your e-mail box, then please add your email, here. It's really easy! Thanks for being here today!
Hello and welcome to my home and table!
I'm Sandy—lover of food, family, cooking, THE BIG BOARD, travel, and bringing people together. Through great recipes and connection around the table, we become better, stronger, and more courageous people. Feasting on Life is real, and every time we do it, we grow a little more. Read more...