Garlic Cheese Bread Recipe
Garlic Cheese Bread recipe is a baguette cut in half, lengthwise, with cream cheese, garlic, shredded cheese, mayo, and fresh chives! Serve warm!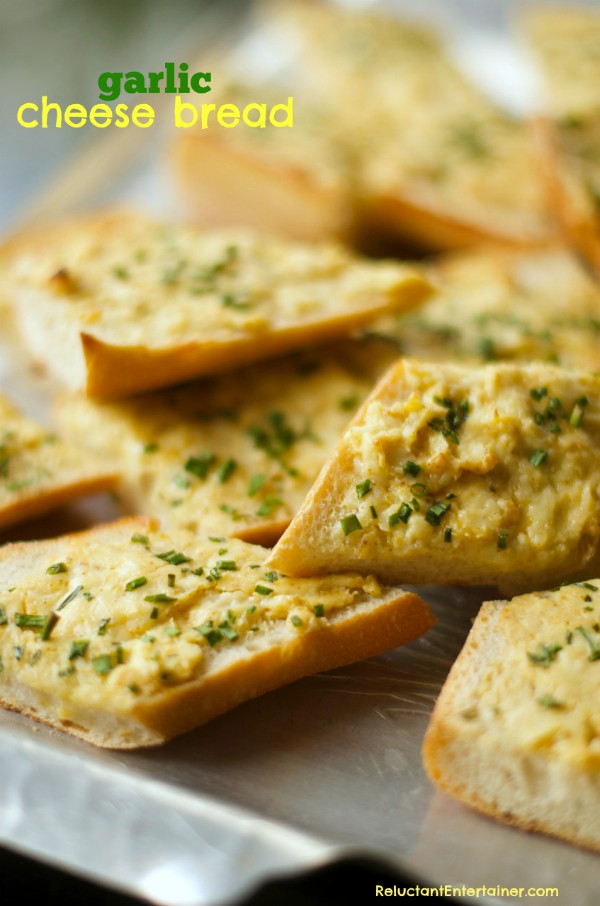 Friends, we love this crunchy, cheese bread recipe today: Garlic Cheese Bread Recipe. It's so easy, and delicious served with your favorite summer meal, like Grilled Lemon Dill Salmon or Mediterranean Salmon Salad.
Plus I'm sharing 6 simple things that I'm going to do this week to get myself back into the organized groove and ready for summer.
Ingredients for Garlic Bread
Cream cheese
Garlic
Salt to taste
Favorite flavor Cabot Cheese
Mayonnaise
French bread or baguette
Chopped fresh chives
Garlic Cheese Bread
And, we love Sharp Cabot Cheese! So much, I used it in this yummy Garlic Cheese Bread recipe that I'm sharing today.
Use your favorite flavor of cheese in this recipe!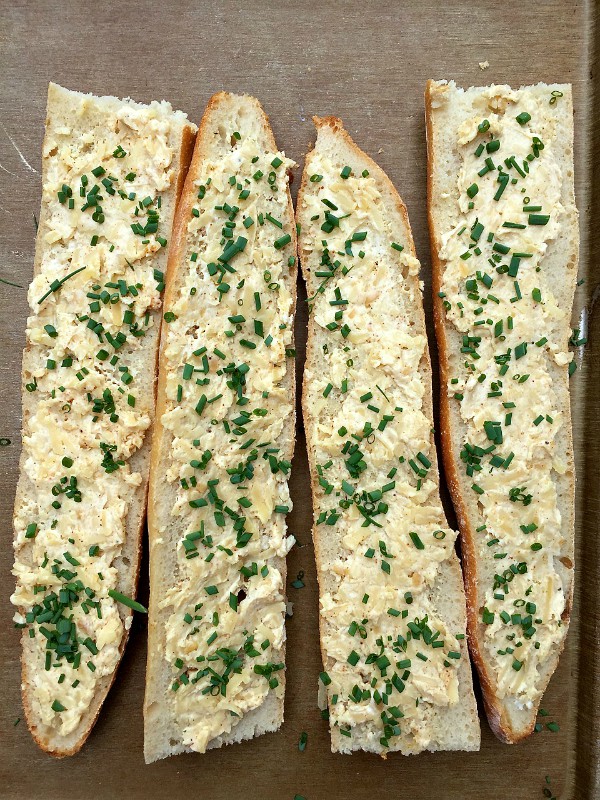 This is easy to make. I've found that everyone loves cheese bread!
For me, it's taking the time, just a few extra steps, to make the bread that I'm serving have a little PIZAZZ.
This will indeed add pizazz.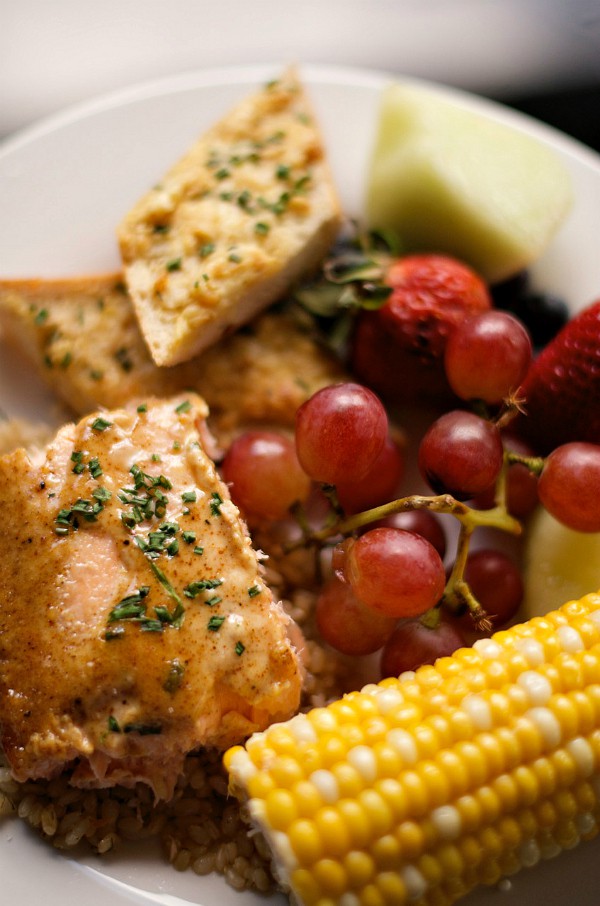 6 ways to stay on task this summer

1. Daily tasks. Make the bed every morning. Read, give thanks, pray and exercise! Decide what's important and what is not. Get my work done by 5 pm so I can enjoy the warm summer evenings! Some days I never leave the house. These are my work-put-my-head-down-and-get-it-done days. If I know ahead of time that I have a plan, I will say no when other invites come up. It's all okay … you can't do everything and sometimes no is the best thing for us.

2. Do 3 small chores a day. For example, sweep the floor, clean 1 bathroom, vacuum or do something that is noticeable (that makes you feel like you've accomplished something). Oh, and mowing the lawn counts in this category as well. I hate it when my house gets out of control. Period.

3. Encourage and thank others. Encourage Abby to get her graduation thank you notes done, and in the mail! Also, on the same level of encouragement and thanks, think of a friend who I haven't heard from in a long time and send a quick text. It's that easy!

4. Work in the yard and garden. Weeds, weeds, and weeds. And the garden? The raspberries are bursting on the vine … (sigh). We don't have a hired gardener so it's a lot of work with this yard and pool!

5. Enjoy dinner parties with friends both in our home and with several invites we've received. I learned a long time ago to not overcommit to too many social engagements. In fact, my husband sort of helped me years ago to put the brakes on overcommitting and stretching myself thin. But we do have 2 dinner invites this week and I will NOT cancel them. We will be spending time with great people, friends who we need in our lives. Eating with others has become very important to me and my husband. Life is delicious, and dining with some of our best friends is how we enjoy it even more!

6. Get my RE work done. Yes, I'm a full time blogger and I make a living off of my blog, so I have to stay organized, on top of my work, keep a plan, take photos, and cook a LOT. Which–all of this I love. I'm so thankful that I can work from home, and at the same time enjoy the passions that make me happy when I share them with you!

The gift of gratefulness

'Life is a gift, every last particle of it, and the way to handle a gift is to be grateful' – Philip Yancey

The best thing for me, when I feel overwhelmed and tired, it to take control of the things that I have control over, and then cover it all with a heavy blanket of gratitude. Fight the feelings with the gift of gratefulness. It works every time!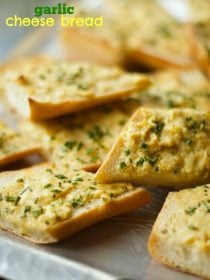 Get the Recipe: Garlic Cheese Bread Recipe
Ingredients
4 ounces cream cheese, softened
1 clove garlic, pressed
Salt to taste
1 cup shredded Tillamook Smoked Black Pepper White Cheddar Cheese
1 tablespoon mayonnaise
1/2 loaf of french bread or baguette, 1 loaf cut in 1/2 lengthwise
Chopped fresh chives for garnish
Instructions
Preheat oven to 400 degrees.

Combine garlic, cream cheese, cheddar cheese and mayonnaise together in a bowl. Salt to taste.

Spread mixture over the bread. Bake in preheated oven for 15 – 20 minutes, or until cheese is melted and bubbly. Garnish with chopped fresh chives.
Hello and welcome to my home and table!
I'm Sandy—lover of food, family, cooking, THE BIG BOARD, travel, and bringing people together. Through great recipes and connection around the table, we become better, stronger, and more courageous people. Feasting on Life is real, and every time we do it, we grow a little more. Read more...