Delicious Blueberry Scones Recipe
Our weekend guests came for a whirlwind trip, and the highlight was making delicious Blueberry Scones Recipe together for breakfast. This post has been updated with new photos!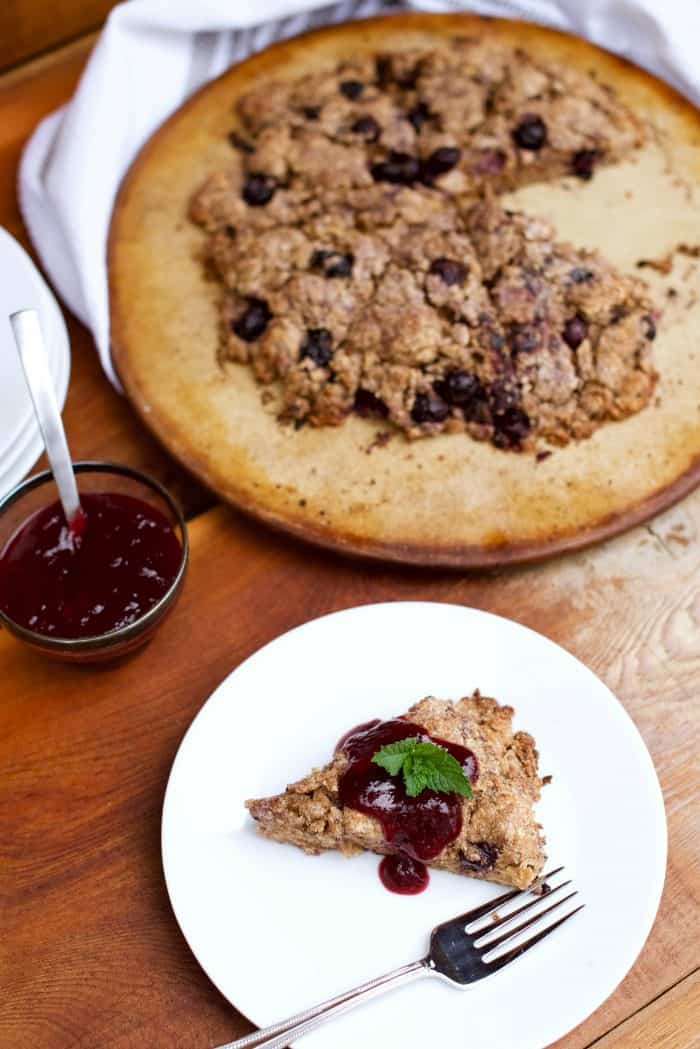 Our weekend guests left for home last night, and even though it was a whirlwind trip, our time together over the holiday was as precious as always. One highlight was making delicious Blueberry Scones together for breakfast.
Blueberry Scones
One of my friend's favorite recipes, I can now see and "taste" why. The ingredients are easy to keep on hand, and you use frozen blueberries! I always have frozen blueberries in our freezer.
We have a guest bedroom downstairs for out-of-town guests. We really try to focus on their needs, making them as comfortable as possible, trying to give them a little break from the stress of daily life.
I try to have a few menus planned, because dining together is one of the greatest gifts when having good friends in to your home – a true connection for the heart and soul.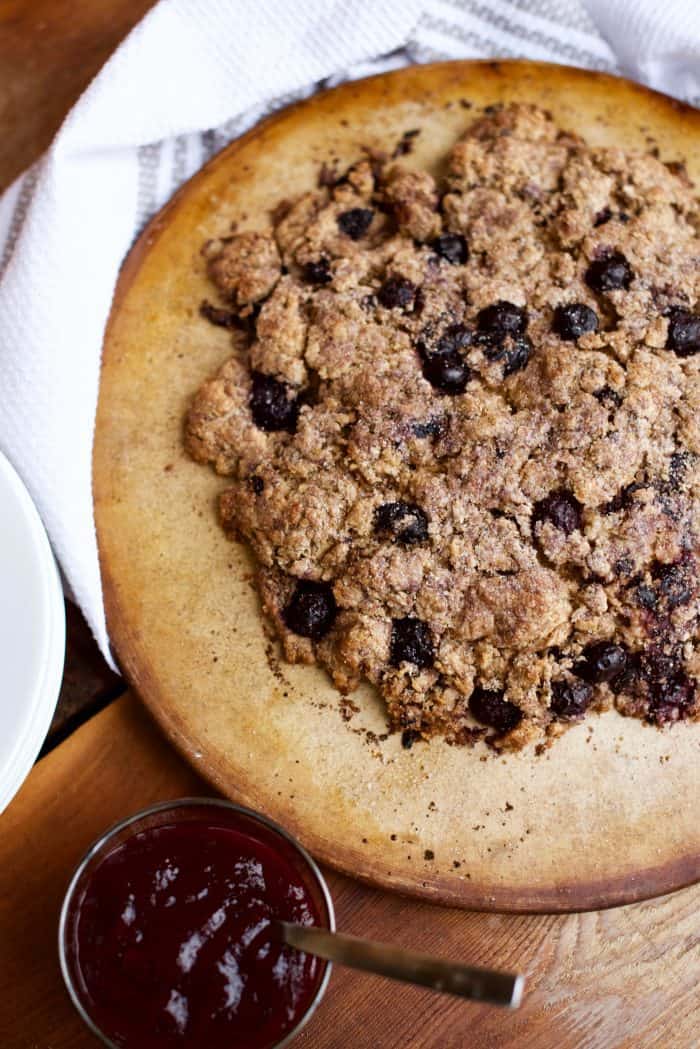 Building family memories, and impacting others' lives by living hospitably, is how we set the pattern in our own homes and teach our children about hospitality. Whether around the table for a meal, sitting around visiting with a drink and snacks, or working together in the kitchen, it's how we expand our hearts and get to know our guests better.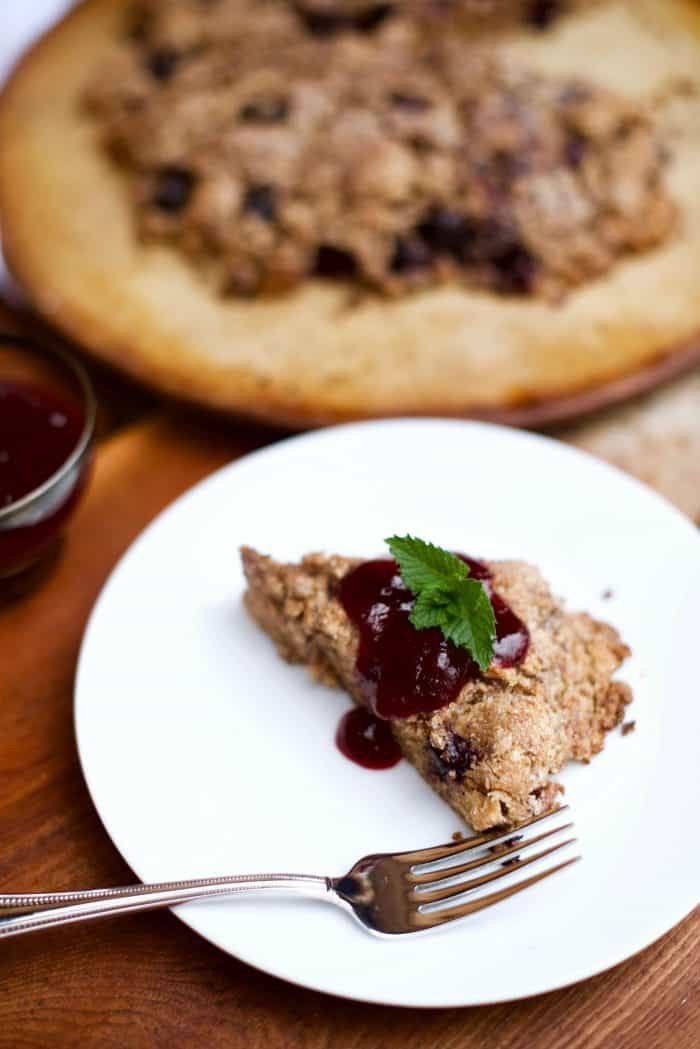 I love the chatter that takes place when we're cooking together in the kitchen. Or when a friend feels comfortable enough to make her favorite recipe, in our kitchen.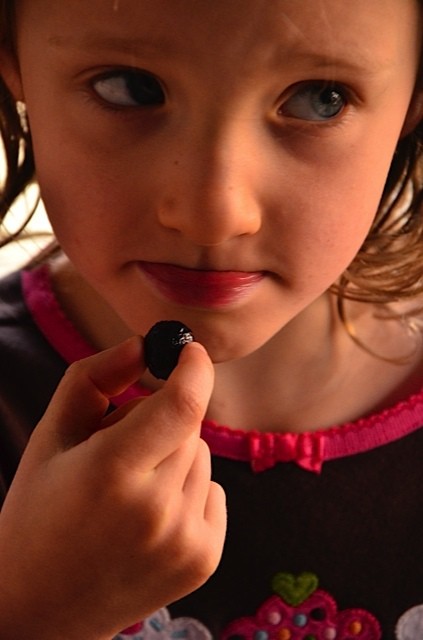 Blueberry Scones Recipe
Nothing is perfect. My kitchen pantry still needs to be reorganized. Dishes from the night before are ready to be put away. One person is loading the dishwasher and others are rummaging through the fridge for something to eat. Hubby is off to the side making waffles for the gang. There's just a lot of activity in the kitchen. The kitchen is foreign to her, but we work together, making delicious scones, nourishment for our bodies and sweet memories for our souls.
Even the little ones help pour, stir, and take a few bites here and there.
Hot out of the oven we served the scones with several jams and jellies, with coffee and tea.
We throw open our doors and like a mother hen, we gather our guests and create a loving space of warmth and food for a wonderful stay.
It's what I love about inviting others in.
Sweet hospitality.
What is your favorite dish to serve to out-of-town guests?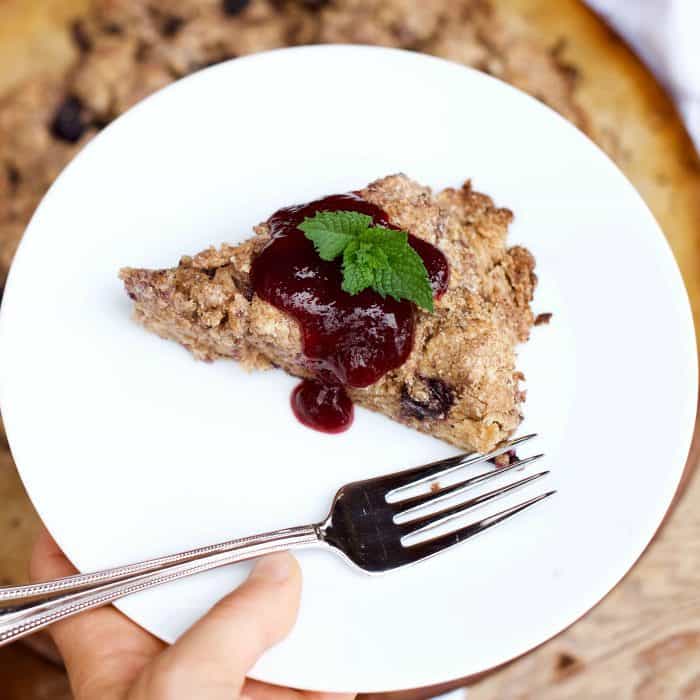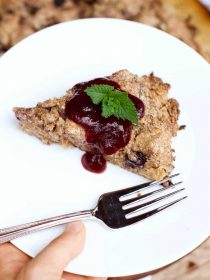 Get the Recipe: Blueberry Scones
Ingredients
2 1/2 cups flour
1/4 cup sugar
2 tsp. baking powder
1/2 cup butter, well chilled
1 cup frozen blueberries
1 egg, plus buttermilk, to equal 3/4 cup
Instructions
Preheat oven to 425 degrees. Butter or spray a baking sheet, or use a Silpat baking sheet. What is that?

In a large bowl, mix flour, sugar, baking powder together. Cut in the butter using a pastry blender. Add the blueberries and mix with your hands.

Mix egg and buttermilk mixture together into the flour mixture and stir until evenly moistened, forming a ball of soft dough. Do not over-mix.

Place the ball of dough in the center of the baking pan, patting into a circle about 1" thick, mounded slightly higher in the center.

Bake for 20 minutes or until edges are golden brown and top is lightly golden.

Allow to cool for 5-10 minutes. With a knife, score into 6-8 wedges, depending on the size of scones you want to serve.

Serve warm with a variety of jams or jellies.
More delicious scones: Fluffy English Style Scones [Fifteen Spatulas], Easy Ham and Cheese Scones [Oh Sweet Basil], Pumpkin Scones [Shugary Sweets].
Hello and welcome to my home and table!
I'm Sandy—lover of food, family, cooking, THE BIG BOARD, travel, and bringing people together. Through great recipes and connection around the table, we become better, stronger, and more courageous people. Feasting on Life is real, and every time we do it, we grow a little more. Read more...