Bush's Beans Pineapple Salsa: It's More Like a Meal!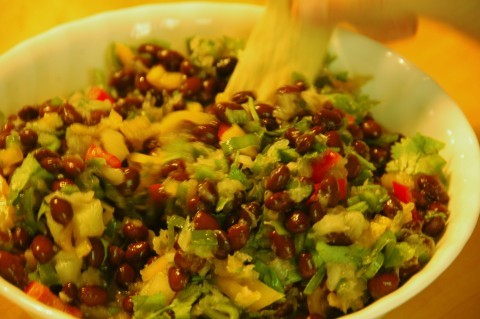 While on vacation over the 4th, I brought all the ingredients to make this wonderful dip that I've had been wanting to try. I know, it's been all over the internet and on Bush's Beans site for quite some time now. I love pineapple in summertime!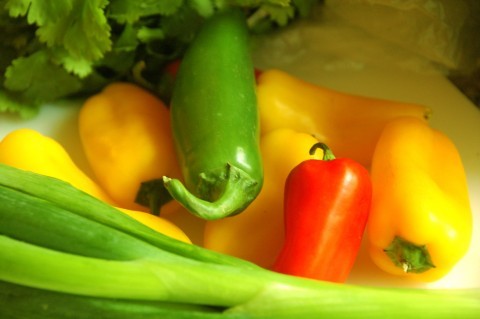 Bush's Beans Salsa with Pineapple
2 (15 ounce) can BUSH'S® Black Beans, drained and rinsed
1 20 oz. can crushed pineapple, drained with juice reserved
1 cup diced red bell pepper (I used mixed peppers)
6 green onions, thinly sliced
1/2 cup cilantro leaves, chopped
1/4 cup reserved pineapple juice
1 tablespoon olive oil
1 seeded jalapeno pepper, minced
1/2 tsp. salt
Combine all ingredients in a bowl. Toss and serve.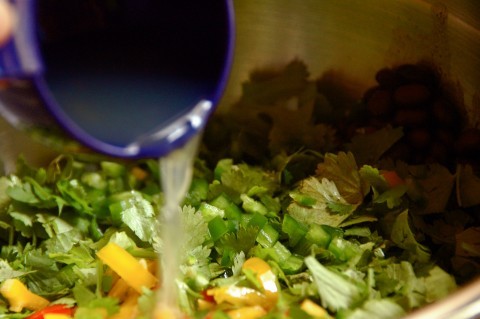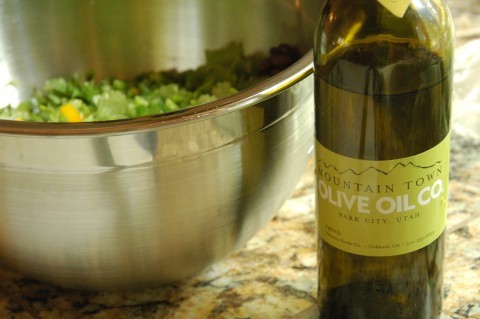 I called my boys to the table. We sat and devoured almost the entire bowl!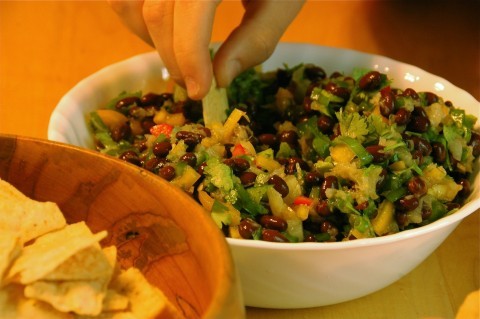 The leftovers we used on top of our steak dinner the next night. Delish!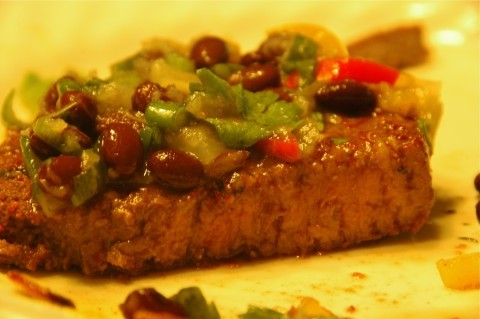 I'd say Bush's Beans Pineapple Salsa is more like a meal! It's so hearty, yet fresh!
What's your favorite flavor of salsa in your household? And have you tried Pineapple Salsa?
(I am in partnership with Bush's Beans, but they did not pay me to write this post.)
Hello and welcome to my home and table!
I'm Sandy—lover of food, family, cooking, THE BIG BOARD, travel, and bringing people together. Through great recipes and connection around the table, we become better, stronger, and more courageous people. Feasting on Life is real, and every time we do it, we grow a little more. Read more...