Black Beans & Sweet Potatoes: So Good for U!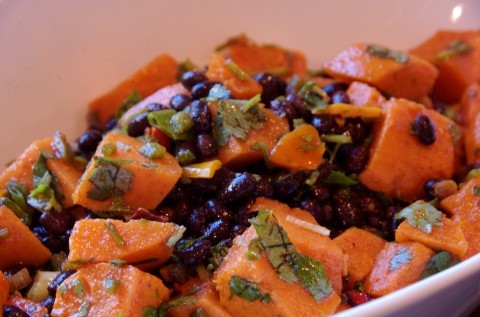 Last night we had a very fresh summer meal. Grilled fish, green salad, and a Black Bean and Sweet Potato salad. You might even think of it as a side dish. I love the combination and the spicy dressing drizzled on top. Of course I used Bush's Beans (which I really do think are superior in flavor), and my family devoured it.
By the way, did you know that like other vegetables, beans provide important nutrients – but beans have more protein and fiber than any other vegetable?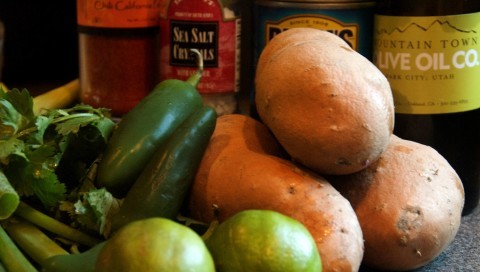 BOOK GIVEAWAY!

But before I give out the recipe here, I wanted to tell you that my friend Amy (and partner in crime with Bush's Beans!) is having a GIVEAWAY today. She is giving away a copy of my NEW book today, The Reluctant Entertainer, on her blog. So if you are interested, head on over to Amy's blog, She Wears Many Hats. (Plus, you are going to fall in love with her beautiful work. She is a very talented writer and photographer!)
Black Bean Sweet Potato Salad
2 lbs. sweet potatoes, peeled and cut into 1 inch pieces.
2-3 jalapenos
1 red or yellow or orange bell pepper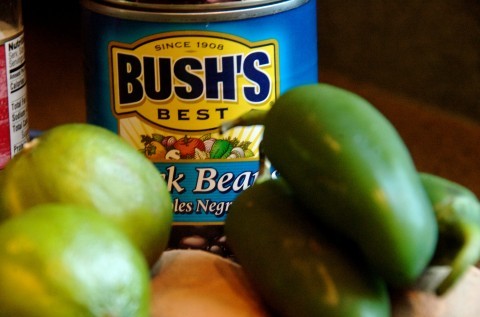 2 15 oz. cans black beans, rinsed and drained well
2-3 scallions, sliced thinly
1 cup cilantro, chopped
Sea salt and pepper to taste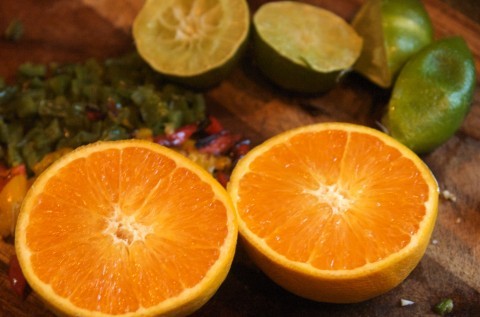 Dressing:
1/3 cup extra virgin olive oil
2 T. lime juice
2 T. orange juice (fresh squeezed)
1 tsp. cumin
2 tsp. chili powder
Cover the sweet potatoes with water and bring to boil; cook for 7 minutes or until the potatoes are tender (not mushy). Drain the potatoes.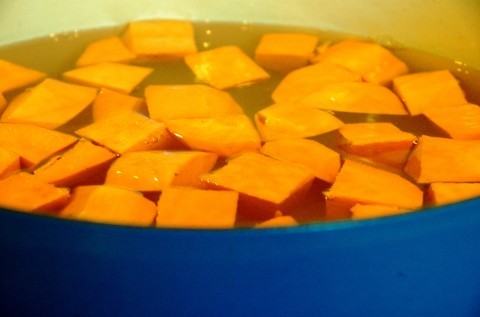 Roast the peppers and jalapenos (make sure and remove the seeds) by placing them under the broiler with a tiny bit of olive oil drizzled over them. Chop finely.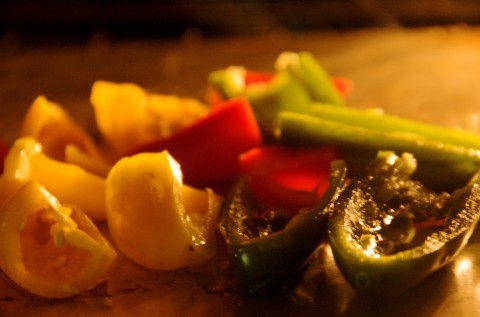 Combine the sweet potatoes with the other ingredients and mix in a large bowl. Add the dressing to the mixture, salt and pepper to taste.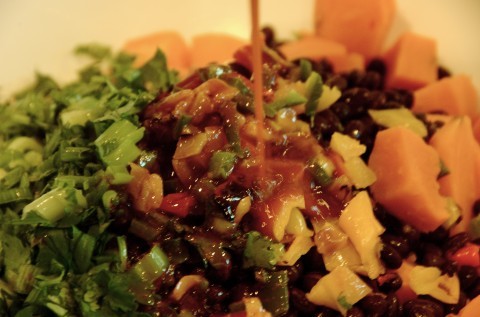 Serve warm or refrigerate and bring to room temperature before serving.
Oh, and of course serve it up in a pretty serving bowl!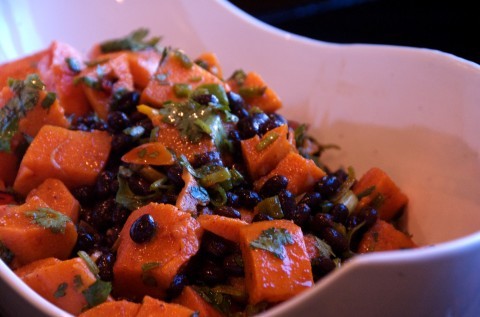 Do you eat a lot of Black Beans in your home, and what is your favorite way to cook with them? And how about sweet potatoes?
(I am in a partnership with Bush's Beans, but they did not pay for me to write this post today. I just have my pantry stocked with beans and I love cooking with them.)
Hello and welcome to my home and table!
I'm Sandy—lover of food, family, cooking, THE BIG BOARD, travel, and bringing people together. Through great recipes and connection around the table, we become better, stronger, and more courageous people. Feasting on Life is real, and every time we do it, we grow a little more. Read more...