Bush's Black Bean Brownies with Home-Canned Cherries and Applesauce
Last month our family was on vacation together, and you could just see my kid's eyes light up when I pulled out the homemade canned applesauce and Bing cherries.
There is nothing like home canned fruits, in my mind. Possibly because I grew up with canned fruit like peaches, pears, applesauce, cherries, and apricots from the Ball canning jars my mother and grandmother put up. Canning has really become a lost art, one that I love to talk about here on RE, and to encourage others to possibly consider learning more about. :)
This time I tried a very healthy recipe that included applesauce, but I did a little something different and also added in home-canned cherries. DELISH!
Bush's Beans Black Bean Whole Wheat Brownies
1 can Bush's black beans
3/4 cup whole wheat flour
1/3 cup cocoa powder
1 teaspoon baking powder
1/2 teaspoon baking soda
1/2 cup brown sugar
1/4 cup plain yogurt
1 teaspoons vanilla
1 cup unsweetened applesauce
1/2 cup chocolate chips
1/2 cup coarsely chopped walnuts or pecans
(I mixed in 1/2 cup of my home-canned cherries, drained.)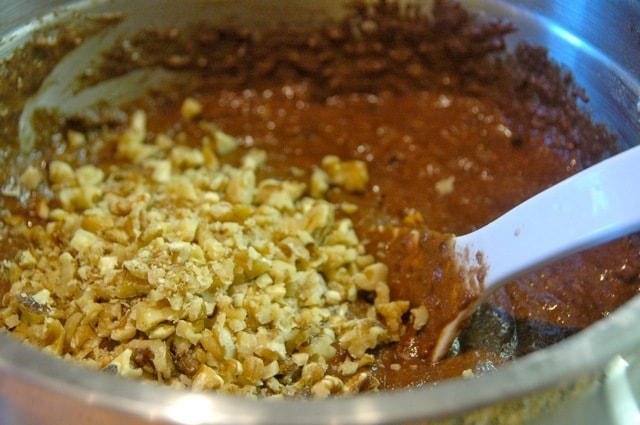 Rinse black beans and measure out 1 cups of beans. Place beans in food processor or blender to mash.

Add flour, cocoa, baking powder, baking soda and brown sugar to the mashed beans in the food processor, and blend.

Add applesauce, yogurt and vanilla and blend.

Fold in chocolate chips and walnuts and drained cherries.

Spray an 8 inch square baking pan with non-stick spray, and turn the brownie mixture into the prepared pan. Bake at 350 degrees F. for 25-30 minutes.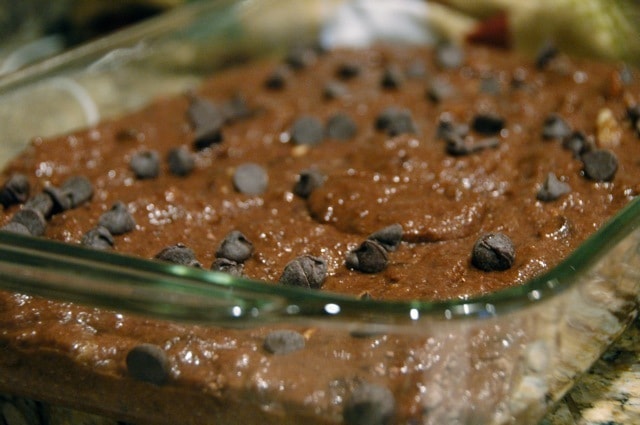 Cool completely and cut into squares.
Applesauce and the cherries added natural sweetness, so you don't need to add as much sugar as in most brownie recipes.
Have you ever made brownies with black beans?
And, if you're a canner, are you looking forward to this year's canning season?
(I work with Bush's Beans, but they did not ask me to write this post today. I also wanted to say that although this recipe was delish, it caused our family a tiny bit of gas – gasp!)