RE Friday Round-Up: Sweet Cantaloupe Love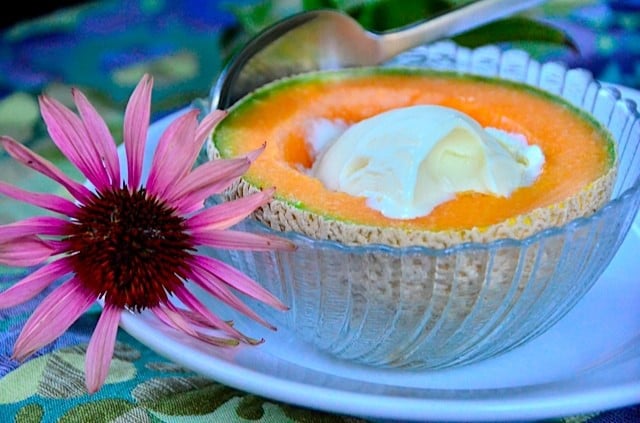 One of my early childhood memories was hanging out at my grandparents' home while my Mom helped Grandma can and work in the garden.
I remember the green Jadite Fire King dishes that Grandma used, the smell of coffee permeating the house, and then a very special treat.
Sweet cantaloupe and ice cream.
The treat would be small beautiful melons just picked from the garden, sliced in half–seeds removed– and filled with a scoop of vanilla ice cream.
It's funny the things we remember from our childhoods but this was one of my favorite things about summer at Grandma's farm.
A few weeks ago, I made the same dessert for my family.
What's your favorite way to enjoy cantaloupe in the summertime?
Here's my round-up for the week … fantastic cantaloupe recipes!

Farmhouse Table: Melon and Cucumber Salad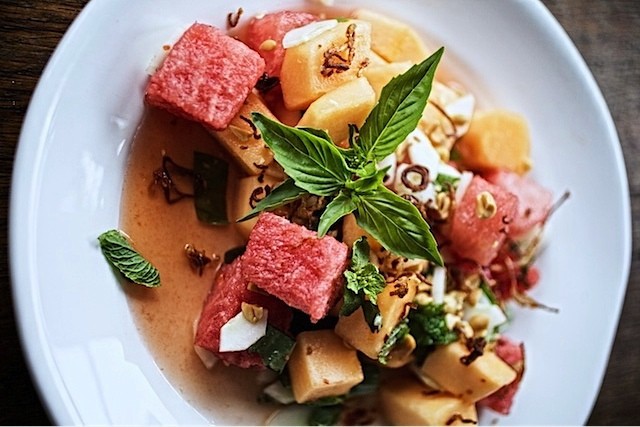 Seafield Farm: Avocado and Cantaloupe Salad
Daydreamer Desserts: Cantaloupe Martinis
The Domestic Gourmet: Prosciutto Wrapped Melon with Sage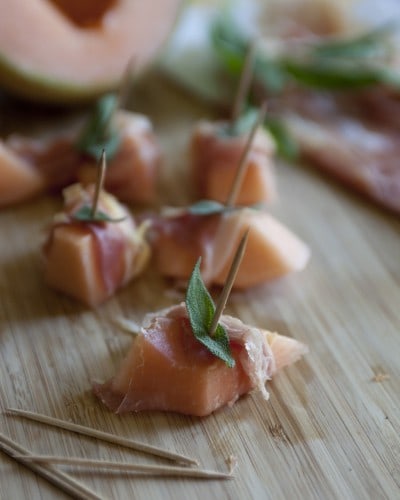 Chasing Delicious: Cantaloupe Ice Cream
New York Times: Crab and Cantaloupe Salad with Ginger and Mint Dressing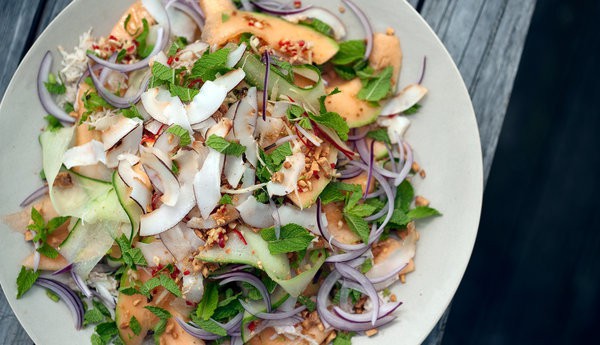 Crafty Glutton: Cold Cantaloupe Soup
Dishing Up: Grilled Cantaloupe
Our Life in the Kitchen: Cantaloupe Sorbet