Sunriver, Oregon and Caramel Nut Chex Mix Recipe
This past weekend we were in Sunriver, Oregon (outside of Bend, OR) for the holiday! And Ginny brought our family favorite holiday snack, Caramel Nut Chex Mix, which is the ultimate holiday food for a large gathering!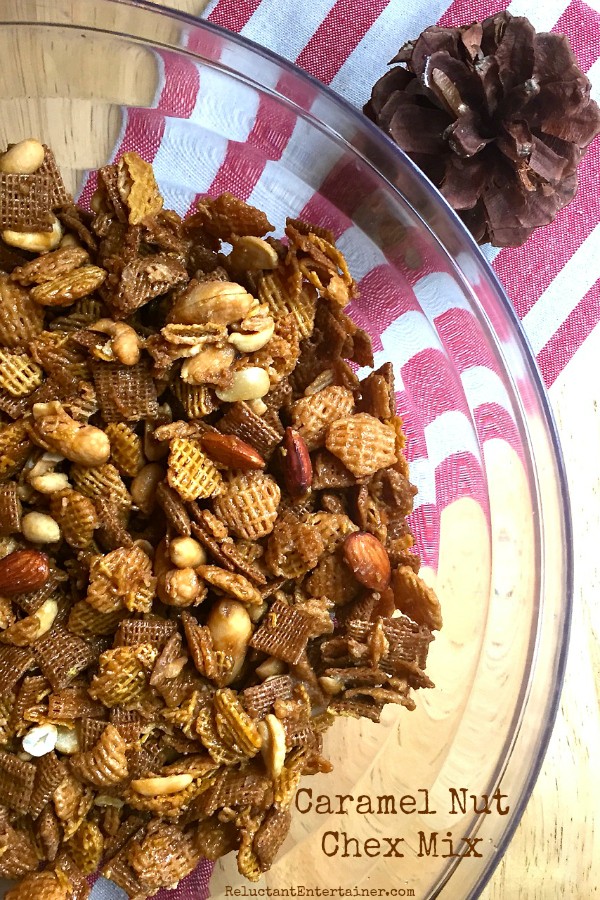 First of all, I have to tell you about my stepmom, Ginny. I'm pretty sure Ginny's love language is "serving," because she has the most beautiful servant's heart. Although I've yet to meet a nurse who doesn't have a servant's heart, Ginny's been giving to her community and church for years. When Ginny married my Dad, after my mom passed away from a long bout of cancer, our family adored her from day #1. She's been a gift to our family over the years, and to my Dad, and I can't say enough about how much our family loves her!
She's fun to hang out with in the kitchen, too, and I loved cooking Thanksgiving dinner together this year (with our cute aprons, which, by the way, Ali from Gimme Some Oven gave me my apron for a hostess gift!)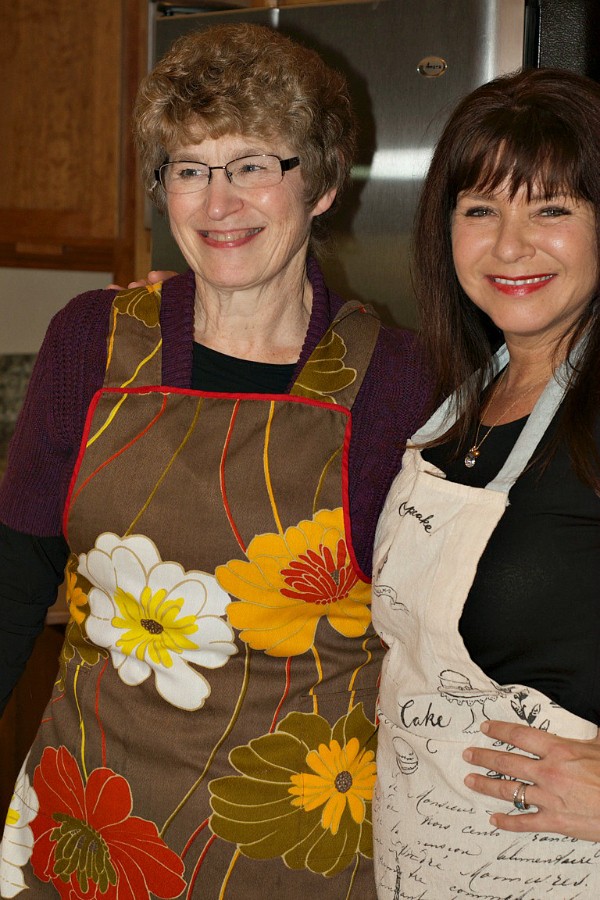 Sunriver, OR.
Being over in Sunriver for Thanksgiving meant eating delicious breakfasts, snacking throughout the day, and then feasting at night. We did go on long walks, enjoyed the beautiful outdoors, Smith Rock–offsetting our eating with exercise.
The only way to survive over the holidays — exercise!
Driving home over the pass was a little scary, with snow, so many accidents, and icy roads, but it was so gorgeous!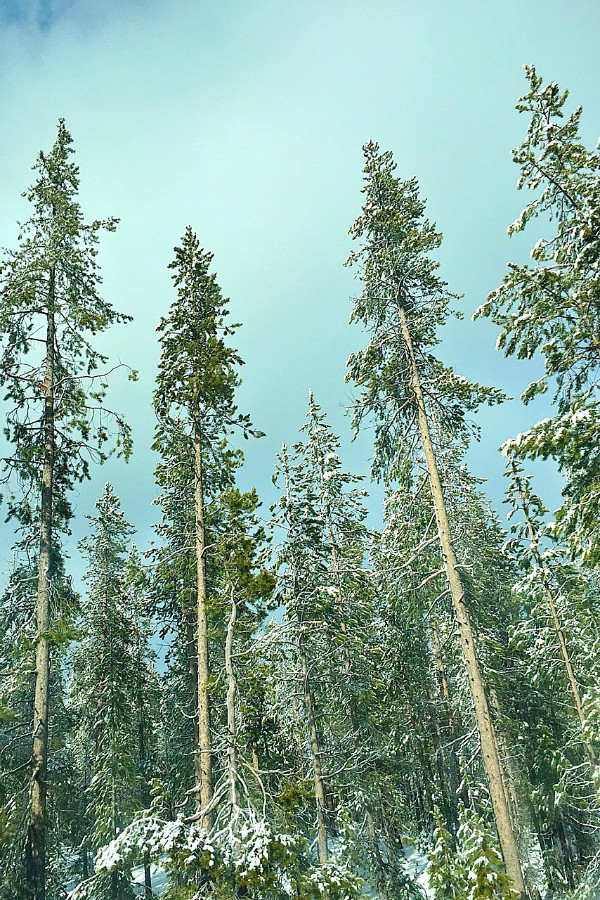 Caramel Nut Chex Mix.
Today's recipe is an oldie but goodie, another fun gift-giving idea for teachers, neighbors, kids—you name it. You can fill up little bags, or large containers, and even serve this snack for Game Day!
It's so munchy-crunchy-good, and each bite that I really love includes an almond or a cashew.
You can also make this recipe "holiday-ish" by adding red and green M&M's toward the end of the recipe! Even more festive!
My mom made Chex Mix years ago, but it was the standard salty mix (yes, before any gourmet recipes). I think I OD'd on it as a kid, so having a new "sweet" treat with caramel tastes much better!
What kind of chex mix did you grow up with?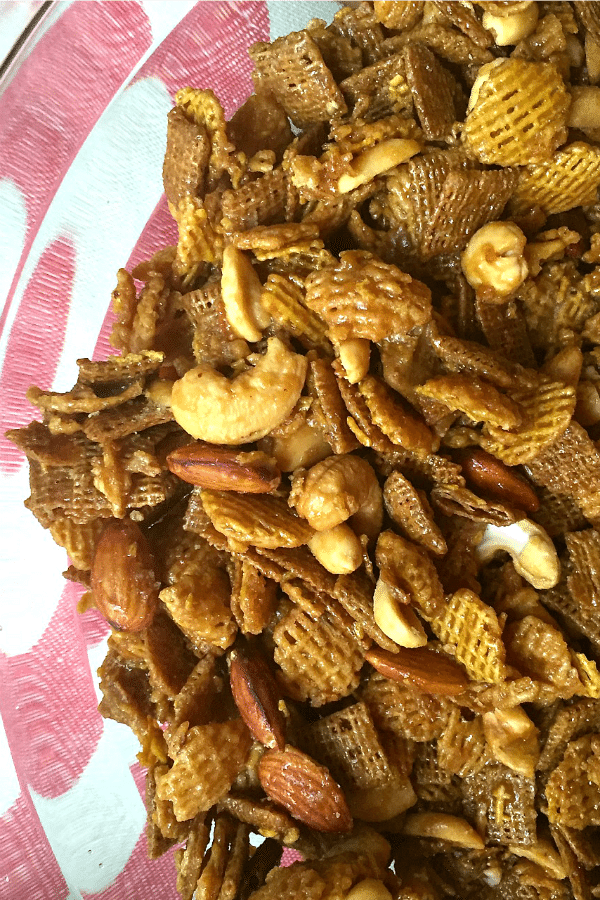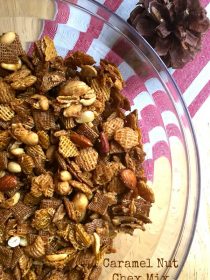 Get the Recipe: Caramel Nut Chex Mix
Optional to add M&Ms for a crunchy chocolate flavor!
Ingredients
4 1/2 cups Chex Cereal
4 1/2 cups Kellogg's Cereal Crispix
1 cup mixed salted dry-roasted nuts
1 cup unpacked brown sugar
1/2 cup butter
1/4 cup light corn syrup
1/4 tsp. baking soda
1 cup M&Ms, optional
Instructions
Place the cereals and nuts in a large microwavable bowl. In a separate bowl, microwave the brown sugar, butter, and corn syrup uncovered on high for 2 minutes, stirring once after 1 minute, until melted and smooth. Stir in the baking soda until dissolved.

Pour the liquid over the dry mixture and mix lightly until evenly coated. Microwave on high for 5-8 minutes, stirring and scraping the bowl after every minute, until cereal begins to brown.

Cool for 5 minutes. (Optional: Add the M&M's now and mix:) Spread on wax paper and allow to cool until you can break into bite size pieces. Store in air tight container.
Are you following me on Instagram, Twitter, Facebook and Pinterest? Thanks being here today, and if you'd like to subscribe to Reluctant Entertainer, to have each post delivered straight to your e-mail box, then please add your email, here. It's really easy!
Hello and welcome to my home and table!
I'm Sandy—lover of food, family, cooking, THE BIG BOARD, travel, and bringing people together. Through great recipes and connection around the table, we become better, stronger, and more courageous people. Feasting on Life is real, and every time we do it, we grow a little more. Read more...