Chunky Guacamole with Garden of Eatin' Bowls Tortilla Chips
Take chips and dip to a whole new level, with this savory Chunky Guacamole recipe and Garden of Eatin' Bowls, perfect for your Cinco de Mayo Party!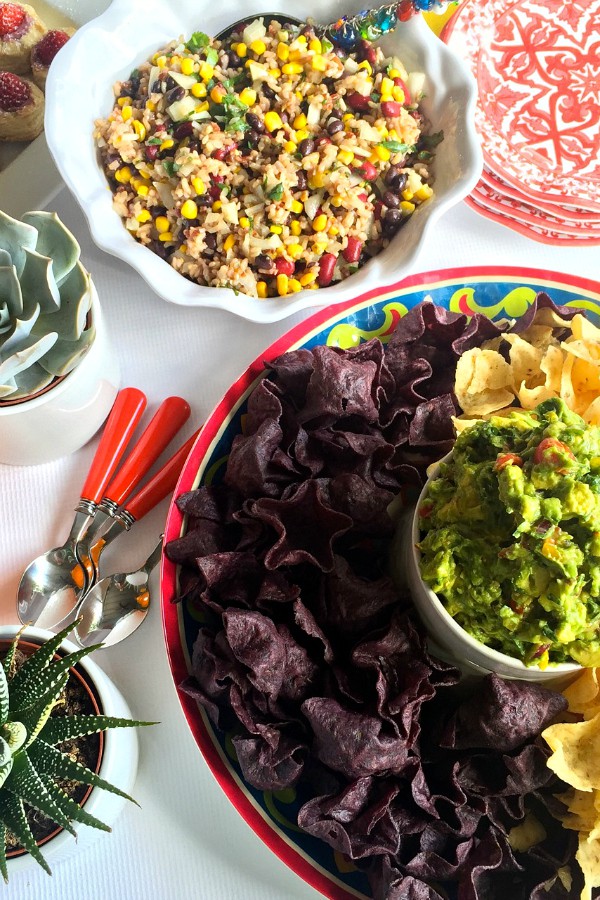 When you start planning your menu for Cinco de Mayo, it's always easy to remember the big stuff–the menu, the drinks, a little party flare, but what about the chips?
We hosted an early party last week, and let me just say that you can have all the delicious foods and dips in the world, but if you have the wrong chips (you know, the kind that break so easily), well, then, the party is a bust.
Garden of Eatin' Bowls Tortilla Chips
Our favorite chips are Garden of Eatin' brand, and I really think they complete a Mexican meal. The new Garden of Eatin' Bowls Tortilla Chips (which, by the way, the brand has been around for 40 years), are fashioned in a fun, sturdy new bowl shape, that makes them perfect for scooping your favorite dip. Doing a little bit of research on Garden of Eatin', we found that each batch is carefully made, with whole corn kernels they grind and cook. They are certified USDA Organic, and contain only three simple ingredients: corn, oil and salt, and made a great addition to our little gathering!
The chips are available in two delicious flavors: White Corn with Sea Salt, and Blue Corn with Sea Salt. Both varieties are certified USDA Organic and non-GMO verified. Which ones did I serve? Both!
How do we fill our Garden of Eatin' bowls?
Besides enjoying a good chunky guacamole, it's also about sharing life with others, in between the bites of crunchy chips and a delicious dip, and a fresh cold drink!
Trying to keep "fiesta-ready" at all times, I set out a few succulent plants, my favorite party plates, drinks, and a few dips. Of course it's not a Cinco de Mayo party without a classic Chunky Guacamole dip, right? Between this dip, the Mexican Rice Salad (or served as a dip), the main dish (you've got to try this), and then the Strawberry Puff Pastry Bites, the meal was complete.
This party was a great reminder that sometimes the simplest get-togethers are the most fun… you really do not have to complicate it with all the pizzazz. People are really just looking for good food and want to feel connected!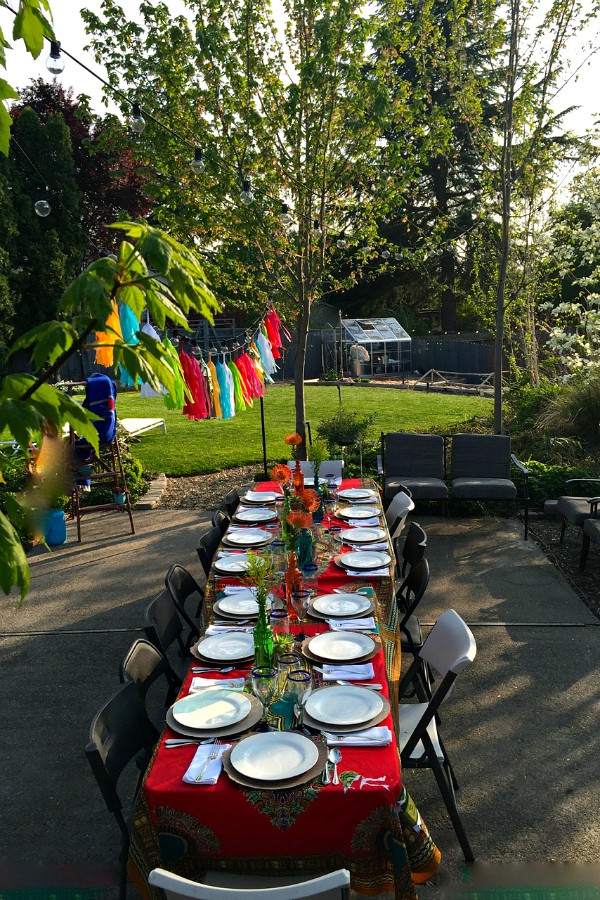 Set your table with Mexico-inspired pieces. Last year we hosted this giant party outside! (Oh, I'm going to miss our backyard!)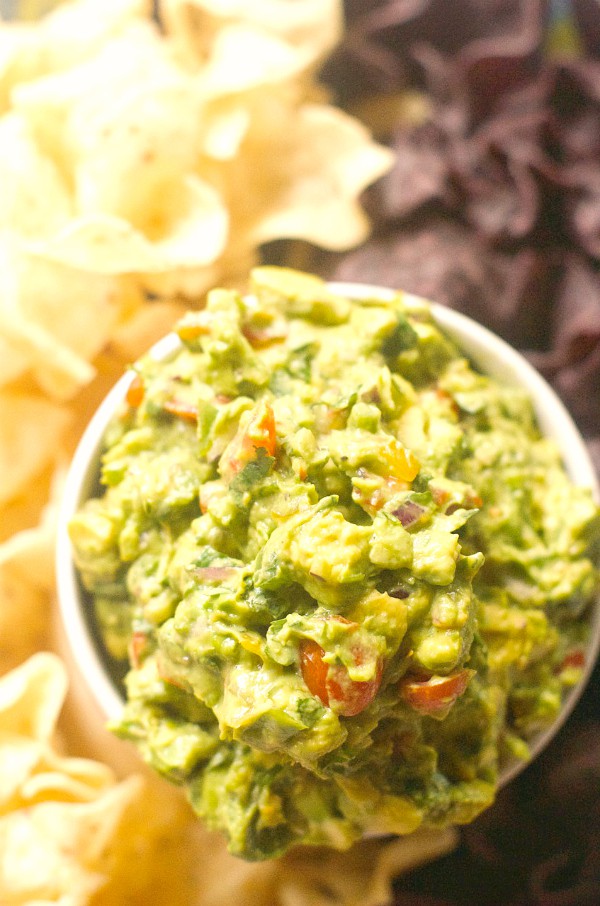 Chunky Guacamole
Make one signature dip. This time I used perfect avocados with a few of my favorite ingredients, including white pepper. Keep it chunky, it's much better that way!
Serve a couple of side dishes.
Set out the drinks.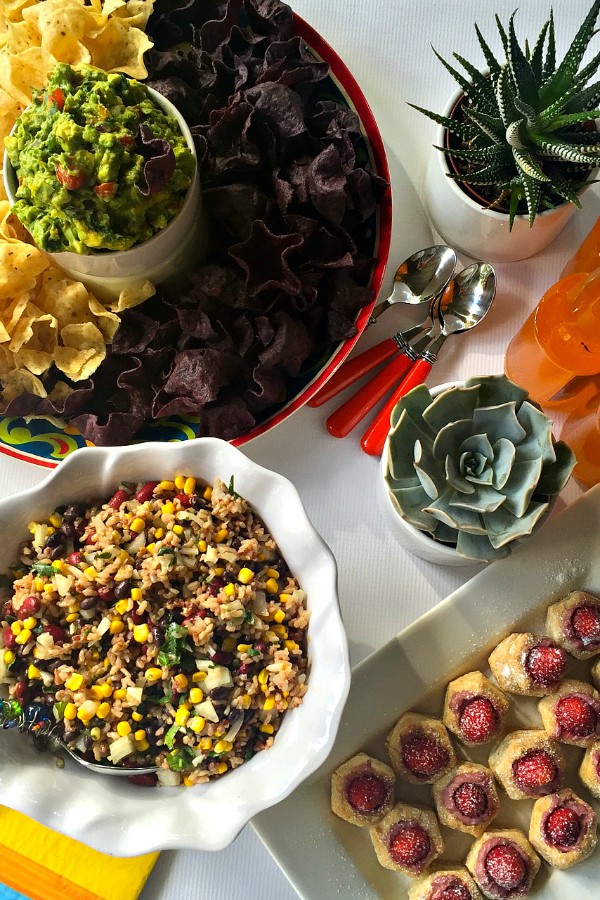 Make Strawberry Puff Pastry Bites for an easy snacking dessert.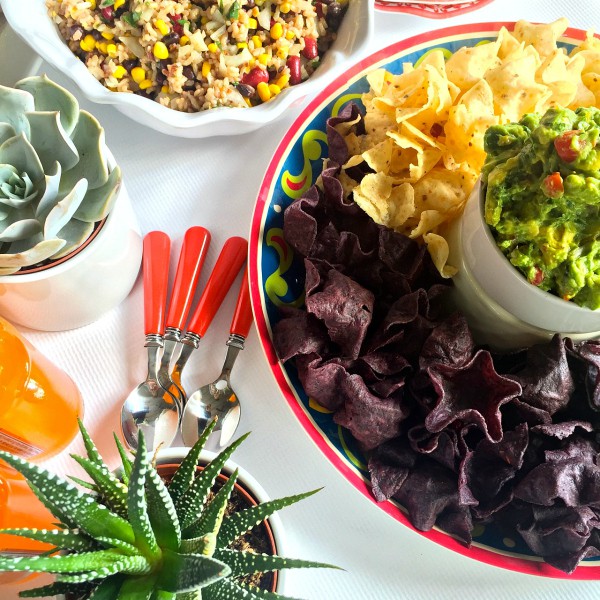 And sit back and enjoy your friends and family!
Get the Recipe: Chunky Guacamole
Ingredients
6 avocados, cut into chunks
1/2 cup red onion, diced
1 cup tomatoes, chopped
1 cup cilantro, finely chopped
2 diced seeded jalapeño, finely chopped
1-2 lime juice & zest
Salt and white pepper to taste
Instructions
Gently mix together and serve with your favorite chips.
Follow Garden of Eatin' on Facebook!
This is a sponsored post in partnership with Garden of Eatin'. I was compensated for my time, however, as always, opinions are my own.

Hello and welcome to my home and table!
I'm Sandy—lover of food, family, cooking, THE BIG BOARD, travel, and bringing people together. Through great recipes and connection around the table, we become better, stronger, and more courageous people. Feasting on Life is real, and every time we do it, we grow a little more. Read more...