Curried Cashew Snack Mix Holiday Gift Bags
Make this Curried Cashew Snack Mix for game days, holiday gift baskets, and more! Order personalized #ShareaCoke glass bottles for special gifts! This post is sponsored by Coca-Cola, Sharacoke.com.
Every holiday season, there are "unsung heroes" that go the extra mile to make the holidays more special for the people around them. Today my family and I sat down and one generous family came to mind.
I'm sharing how this family brings inspiration to ours, plus offering a GIVEAWAY ($100 VISA card plus more below), and ideas of how you can personalize your own gift basket for that particular someone (or family) you want to show your appreciation for this year.
The holidays are about giving, loving, and saying thank you, and what better way than to make a Cozy Winter Basket, with this delicious Curried Cashew Snack Mix recipe?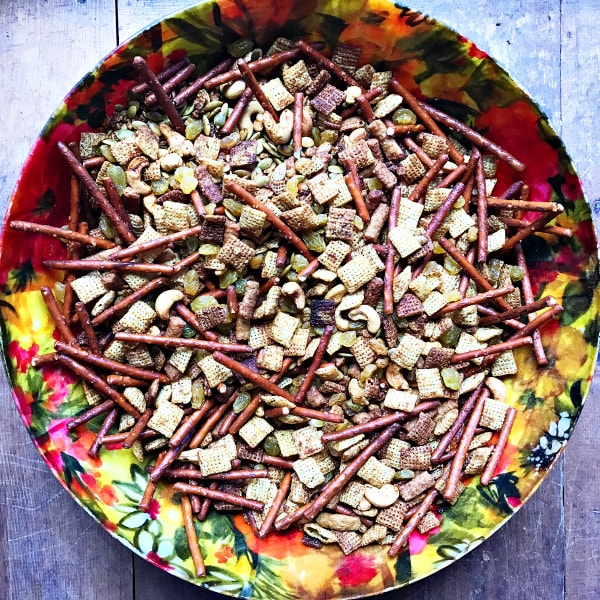 Curried Cashew Snack Mix
Mix together all ingredients (except golden raisins, which you'll add in the end); make a delicious Indian-inspired curry sauce; bake. Another delicious recipe is my Caramel Nut snack recipe, or Almond Butter Pretzel Popcorn – YUM!
Allow to cool; keep in a tightly closed container until you are ready to eat or GIVE AWAY!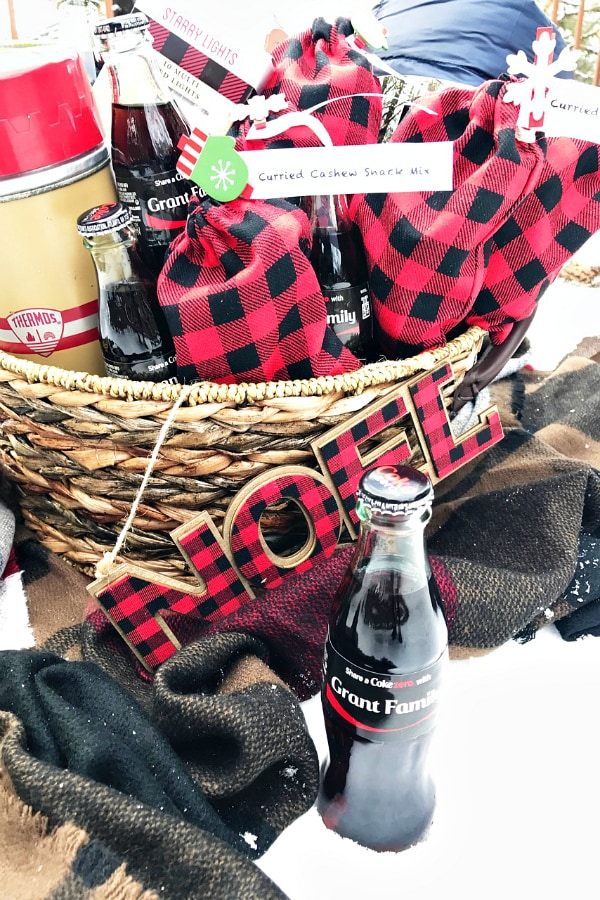 The Grant Family has been a part of our lives for over 15 years. We've watched them over the years give abundantly and very humbly.
What we have noticed is that they don't really care about being in the limelight when it comes to giving. It's more about the everyday acts of kindness that really help people out.
They are devoted to their family, warm hearted, humble, charitable and … selfless.
These kinds of people are world-changers! The kind that take the responsibility for what they've been given very seriously. How do they do it? Most of the time anonymously, helping out families–no fanfare needed, but just BIG generous hearts.
They've also shared many meals around their table. Every week they open their home to missionaries, friends and family for "family meals." Mrs. Grant also picks up groceries and delivers to housebound ladies while Mr. Grant anonymously buys soccer cleats and pays registration fees for kids in need.
We love the Grant Family, so today's gift is inspired by them, for them, to enjoy some family time this holiday season with personalized #ShareaCoke glass bottles.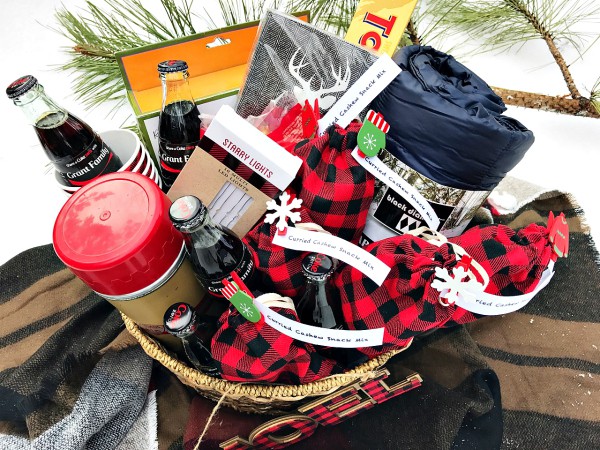 Cozy Winter Basket
GIFT GIVING IDEA: Look around you at the people in your life, and think of a little something just for them. You can personalize glass Coca-Cola bottles from ShareaCoke.com, paired with a heartfelt note, a handmade gift, a special recipe, or a Cozy Winter Basket!
My Cozy Winter Basket includes a cozy thermal blanket, outdoor popcorn popper with popcorn kernels to enjoy at an outdoor family fire and special treats, like chocolates and hot chocolate with a vintage thermos and snacks.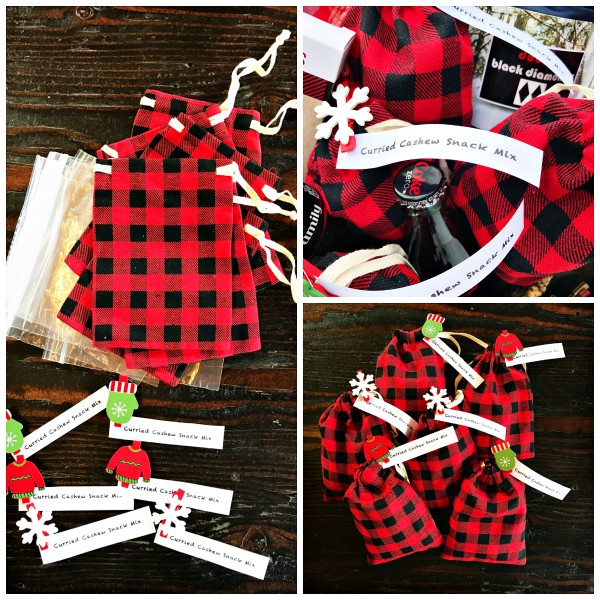 Little bags with this Curried Cashew Snack Mix recipe.
We hope they love it, because we sure love them!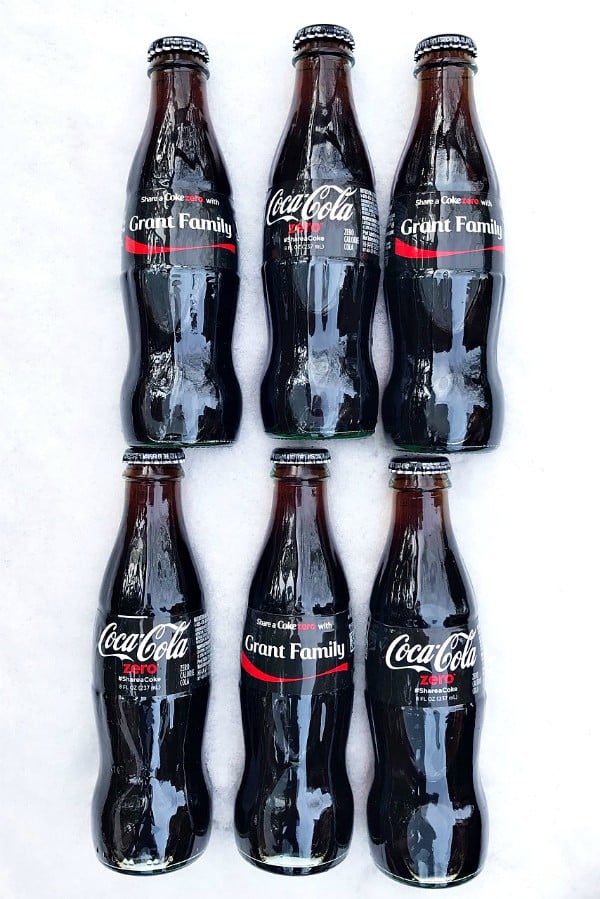 Personalize your own #ShareaCoke bottles
For your next party or gift giving order "Share a Coke" bottles for loved ones this holiday season with a special discount code for all of my RE readers!
Discount Code: HOLIDAY40
Giveaway details:
For a chance to win a #ShareaCoke prize from Coca-Cola please share your story here in my comment section:
Share the story of an "unsung hero" in your life by commenting on this post today–someone who goes above and beyond to make the holidays special for the people around them!
The #ShareaCoke prize will include:
• One (1) six-pack of personalized "Share a Coke" glass bottles on ShareaCoke.com
• A $100 Visa gift card to use in a gift or celebration for your unsung hero
Giveaway ends 12/13/16 at at 11:59pm PST. No purchase necessary. One entry per person. Must be 18 years of age or older and a resident of the U.S to enter. One winner will be randomly chosen and will be notified via email within 48 hours of the giveaway close. Winners must respond within 48 hours of receiving the email or a new winner will be chosen.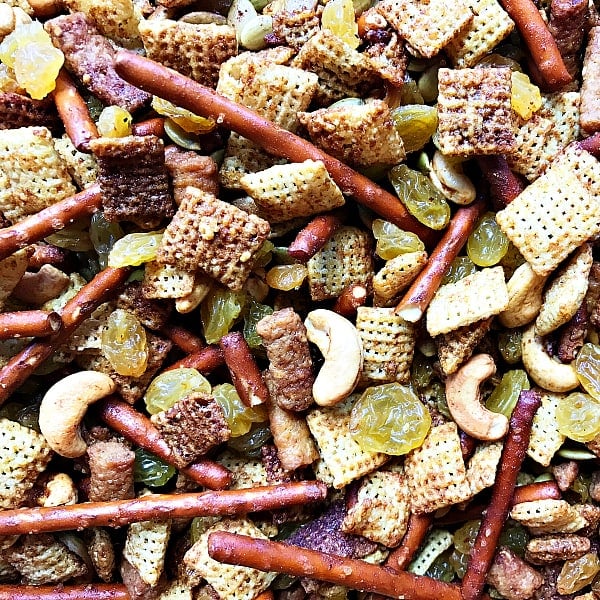 Get the Recipe: Curried Cashew Snack Mix
Ingredients
8 cups square rice cereal
4 cups pretzel sticks
2 cups sesame sticks
2 cups raw cashews
3/4 cup raw pumpkin seeds
10 Tbsp. butter, 1 stick + 2 Tbsp
2 Tbsp. curry powder
2 Tbsp. soy sauce, I used low-sodium
3 Tbsp. dark brown sugar, or light brown sugar
2 cups golden raisins
Instructions
Preheat oven to 250 degrees.

In a large bowl, combine the rice cereal, pretzel sticks, sesame sticks, raw cashews, and pumpkin seeds.

In a small pan, melt the butter; add the curry powder, soy sauce, and brown sugar. Mix until combined.

Pour this mixture over the rice cereal mixture; gently use your hands or a wooden spoon to combine.

Pour the entire mixture onto parchment paper-lined baking sheets (I used 2). Bake for 1 hour, stirring each pan halfway through.

Remove from oven; allow to cool for about 5 minutes. Add raisins and gently mix.

Cool completely; store in an airtight container until ready to serve.
This prize was provided by The Coca-Cola Company. The Coca-Cola Company is not a sponsor, administrator or connected in any other way with this campaign. 
I was compensated by The Coca-Cola Company for helping to discuss the Coca-Cola #ShareaCoke Holiday campaign. As always, all opinions and ideas for this post are my own.
Hello and welcome to my home and table!
I'm Sandy—lover of food, family, cooking, THE BIG BOARD, travel, and bringing people together. Through great recipes and connection around the table, we become better, stronger, and more courageous people. Feasting on Life is real, and every time we do it, we grow a little more. Read more...