Positive Hospitality with Curried Sausage Bites
These Curried Sausage Bites take less than 10 minutes to make, and are delicious paired with your favorite cheese!

Happy Weekend, Friends!
Thinking ahead to the weekend, and inviting friends over to join us for a meal, I really want to learn to love people more. I can do this by inviting them in to our home! I really like this saying: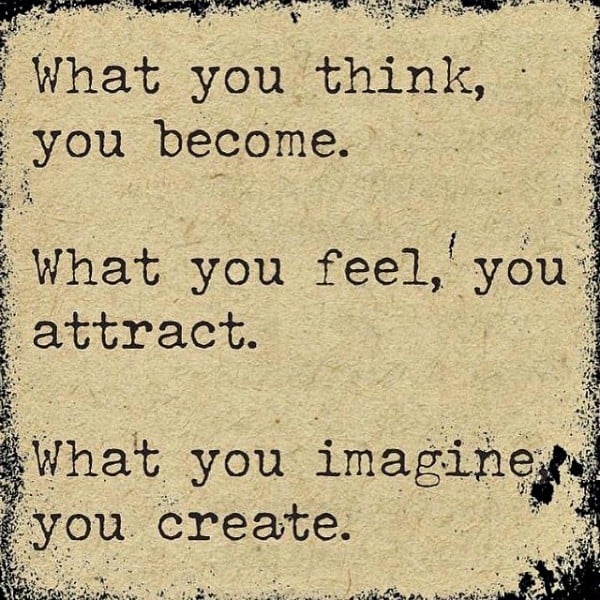 "What you think, you become."
It's true, what you think you become. I want to be a better, more gracious hostess, so I'm practicing by actually doing it! (What an easy concept!) I'm keeping my mind on true, positive, lovely thoughts whenever I can, and how I can bless others!
"What you feel, you attract."
I want to feel more loving and kind, so I'm inviting people into our home so I can love on them! We have so many gracious, loving friends. Seriously, by reaching out to others with love and food, you attract some pretty amazing people in your life!
"What you imagine, you create."
I imagine a table filled with good food and wine, amazing friends gathering, having a good time, where there is healing, love flowing, inspiring (and sometimes challenging) words spoken. I also imagine being an organized hostess, so I can sit back and relax and take it all in.
Coming to dinner at our house is a respite, a place where people can relax, have a great time, but wait … there is more.
Bring people together.
We also love to host in our home to bring people together. We want to share our friendships with others. I know I write about it often, but we think about who can help who, how we can all benefit and encourage each other to make this world a better place. We also challenge each other in faith, the culture, social justice, how we love and connect, spend our time. I'd say our close knit group of friends are not slackers. Each one has a mission in life, and it's good to all be together so we can share and grow … and love. Those we spend time with influence us, in our case, for the good!
So, no excuses! Keep it positive, friends!
Curried Sausage Bites.
This easy Curried Sausage Bites recipe is a cinch, I'm telling you!
Brown the curry in a medium-heat frying pan.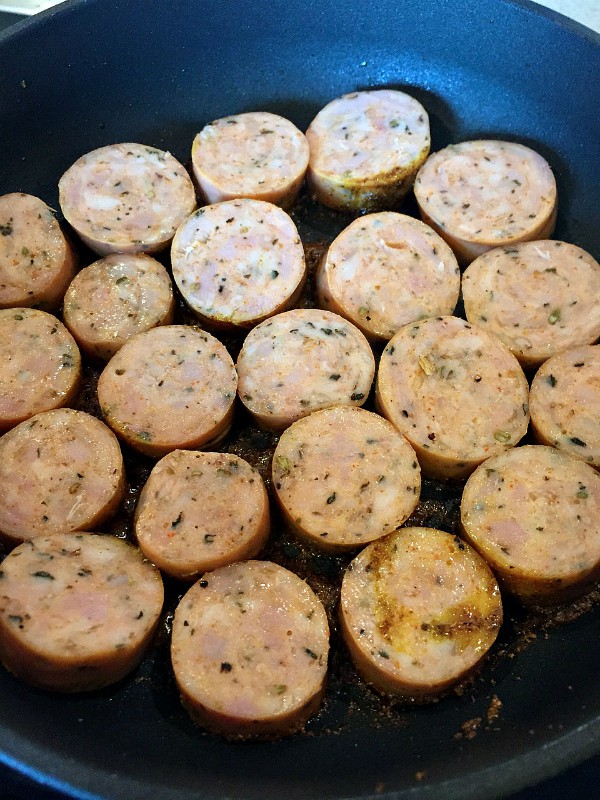 Add the sliced sausage and sauté on each side.
Plate on a platter with toothpicks.
Serve!
Do you exercise hospitality mindlessly, just going through the motions? Or does it mean more to you?
I recently did a review of Harry & David's Rogue Valley Gift Box. Check it out, here.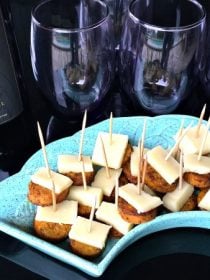 Get the Recipe: Curried Sausage Bites
Ingredients
2 5″ sausage links (or precooked sausage of your choice), cut into one-half-inch slices (I buy Applegate's Organic sausage)
1 Tbsp. oil
2 tsp. curry
Cheese, I used Rogue Creamery Touvelle Original Cheese, cute in small chunks
Toothpicks
Instructions
In a hot frying add the curry and stir around in the pan for about 1 minutes. Add the oil and stir.

Add the sausage and cook for about 2-3 minutes on both sides.

Remove to a platter, place a piece of cheese on each piece of sausage. Place a toothpick through each bite. Serve!
Are you following me on Instagram, Twitter, Facebook and Pinterest? If you'd like to subscribe to Reluctant Entertainer, to have each post delivered straight to your e-mail box, then please add your email, here. It's really easy! Thanks for being here today!
Hello and welcome to my home and table!
I'm Sandy—lover of food, family, cooking, THE BIG BOARD, travel, and bringing people together. Through great recipes and connection around the table, we become better, stronger, and more courageous people. Feasting on Life is real, and every time we do it, we grow a little more. Read more...