Dark Chocolate Flourless Cake Recipe
This Dark Chocolate Flourless Cake recipe is perfect for holiday entertaining and the gluten-free crowd!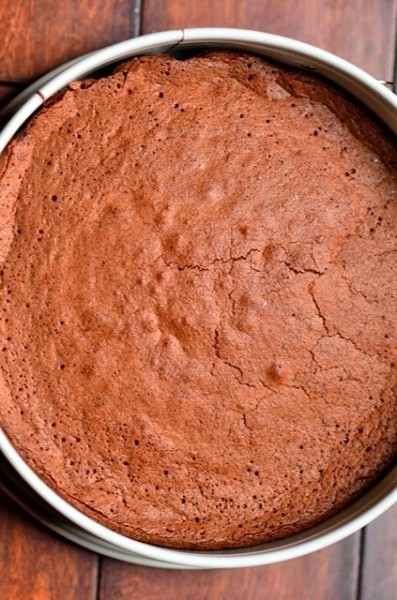 When I asked my husband what I should make for dessert for our annual Progressive Dinner the other night, he said, "Just keep it simple, Baby!"
Guys have it figured out. They'd rather make or bake something familiar, easy, and low-stress. Which, by the way, did you know that "desserts" spelled backwards says "stressed"? :) I think men would say, do what's easiest and you don't have to slave in the kitchen!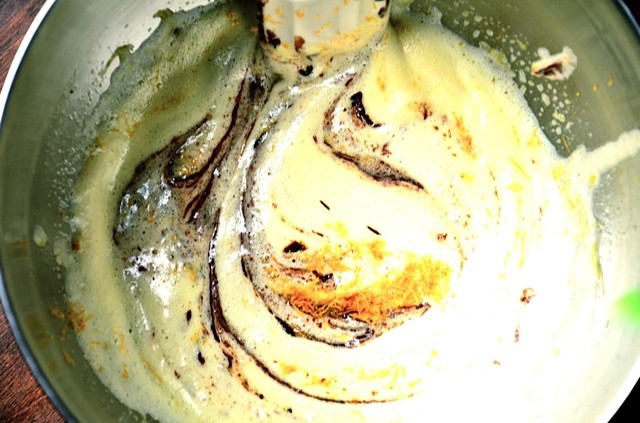 Especially during the holidays, my husband really wants low-key, since we have quite a few commitments.
I posted on my Reluctant Entertainer Facebook page, "What should I make for dessert?" and many gave excellent suggestions. (Thank you!)
But I ultimately resorted to a recipe that I've made for years, but one I had never served to this group.
Dark Chocolate Flourless Cake.
There are different ways that you can serve this dessert … one with whipped cream, the other with ice cream. (PS. Here's the 4 ladies, a tradition to get our picture every year.)
Since our house was the last stop for the Progressive Dinner, I knew our bellies would be full.
I set my table, pulled out the espresso cups just in case (which we ended up not using), and baked my cake. That's what I love about Progressive Dinners. You are only responsible for one course!
What's your go-to dessert recipe for the holidays?
Get the Recipe: Dark Chocolate Flourless Cake
A rich flourless dark chocolate cake where each bite melts in your mouth. Adapted from Nigella Lawson.
Ingredients
9 ounces bittersweet chocolate
½ cup unsalted butter, softened
6 eggs 2 whole, 4 separated
½ cup sugar
Grated zest of 1 orange, optional
Instructions
Preheat oven to 350.

Line the bottom of the spring-form cake pan with parchment paper.

Melt the chocolate in the microwave on low, then let the butter melt in the warm chocolate.

Beat the 2 whole eggs and 4 egg yolks with 1/3 cup of the sugar, then gently add the chocolate mixture and orange zest.

In another bowl, whisk the 4 egg whites until foamy, then gradually add the remaining sugar and whisk until the whites hold their shape but are not too stiff. Fold in the egg whites to the chocolate mixture.

Pour into the prepared pan and bake for 35 minutes. Cool the cake in its pan on a wire rack; the middle will sink as it cools.

When you are ready to eat, place still pan-bound cake on a cake stand or plate for serving and carefully remove the cake from its pan. Fill the center with freshly whipped cream, or serve plain with ice cream.
Hello and welcome to my home and table!
I'm Sandy—lover of food, family, cooking, THE BIG BOARD, travel, and bringing people together. Through great recipes and connection around the table, we become better, stronger, and more courageous people. Feasting on Life is real, and every time we do it, we grow a little more. Read more...