DIY Granola Valentine's Gift Idea
Make your own granola gifts to share with your sweet loves ones for Valentine's Day, with this DIY Granola Valentine's Gift Idea!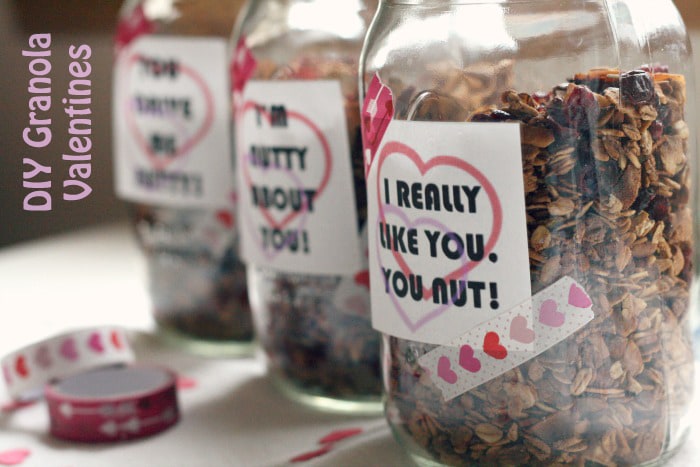 Happy month-0-love, friends! It's Jessica here, to share a healthy DIY Valentine's Day gift idea – Homemade Granola with "nutty" gift tags!
I love chocolate just like the next girl (probably more), but sometimes I get overwhelmed by the amount of sweets I receive on holidays like Valentine's Day, especially after I just made a resolution to eat better the month before! So this Valentine idea is for all you health nuts, granola-fans, and people who just want to surprise their friends with something homemade this year.
Step 1:
Make your favorite homemade granola recipe (I included my personal recipe below, but I love Sandy's quinoa granola too!).
Step 2:
Fill individual gift bags or jars with granola. If you plan on spreading the love to a lot of people, then use smaller bags or jars so you have enough granola to go around.
Step 3:
Decorate containers with fun Valentine's Day cards / gift tags. I like incorporating the word "nutty" in my Valentine when gifting granola, so here are some silly ideas (click here to download a free printable of my "nutty" tags):


"I'm nutty about you!"
"I like you, you nut!"
"You drive me nutty!"
DIY Granola Valentine's Gift Idea
You can also write your granola recipe on the back of the card / tag to double the surprise.
What's your favorite Valentine's homemade gift to give instead of giving sweets?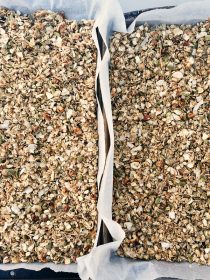 Get the Recipe: Monster Cakes Granola Recipe
Ingredients
5 C old fashioned oats
1 C unsweetened coconut flakes
1/2 C sliced almonds
1/2 C pumpkin seeds
1/2 C cashew pieces
1 tsp cinnamon
1/2 C brown sugar
1/2 C pure maple syrup
1/2 C water
1/4 C oil
1/2 C dried cranberries
Instructions
Preheat oven to 250 degrees, and line 1-2 baking sheets with foil / parchment paper.

Mix dry ingredients in large bowl, leaving cranberries aside for later. Mix wet ingredients in separate bowl, then add to dry ingredients, mixing well.

Spread evently on baking sheet(s),and bake for 40 minutes, stir, and bake for an additional 35-40 minutes, or until golden brown.

Remove and add cranberries once granola is cooled. Store in airtight container.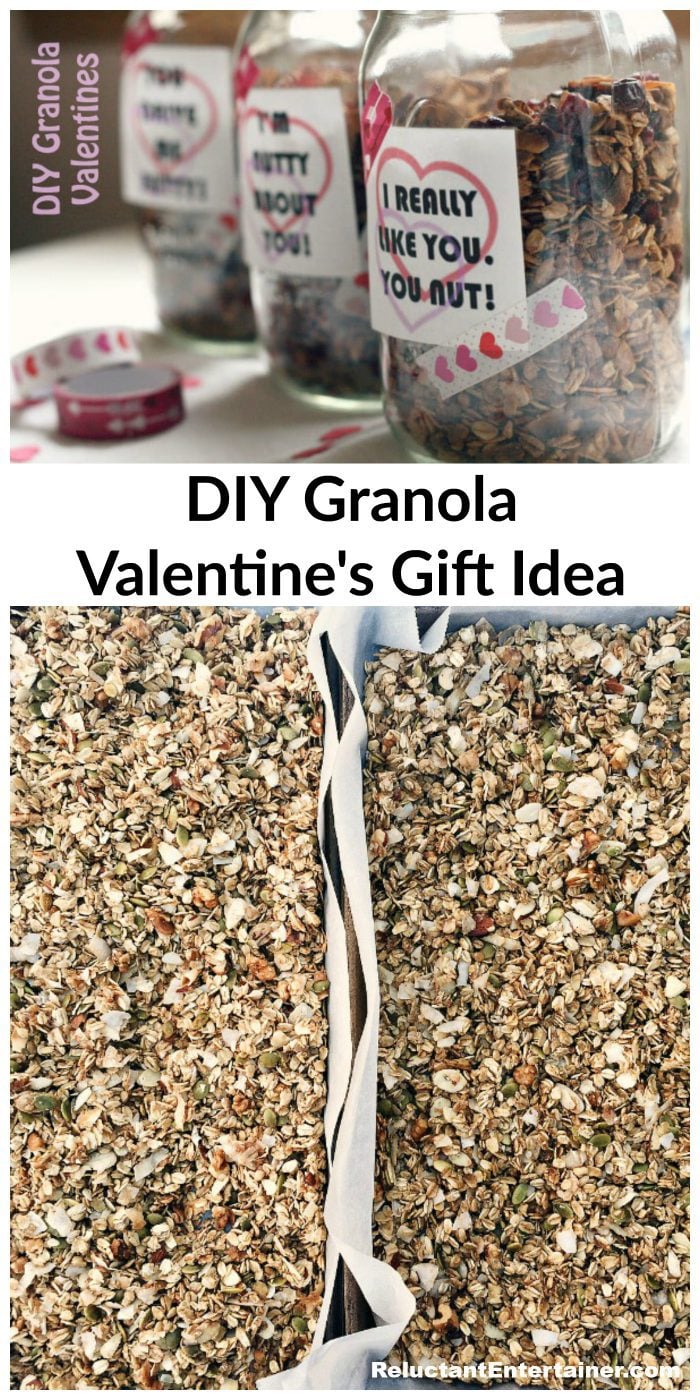 Hello and welcome to my home and table!
I'm Sandy—lover of food, family, cooking, THE BIG BOARD, travel, and bringing people together. Through great recipes and connection around the table, we become better, stronger, and more courageous people. Feasting on Life is real, and every time we do it, we grow a little more. Read more...