Egg Salad with Tuna and Sweet Pickles Sandwich Recipe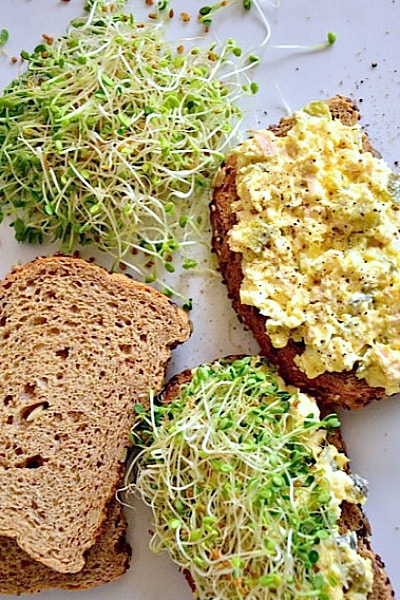 One thing I love about Easter leftovers, besides all the candy, are the leftover eggs! Because that means I'll be making one of my favorite lunches the very next day.
I've posted this picture before, but it was about this age for me (I'm the youngest) when I first learned to like a deviled egg.
With the leftover Easter eggs, my mom would "stretch them" by adding tuna and sweet pickles. One of my all-time favorite sandwiches.
But it's not one that I'd normally order in a restaurant. I only like egg and tuna at home in my own kitchen. Maybe it's because of the memories of eating it at home as a little girl, I don't know.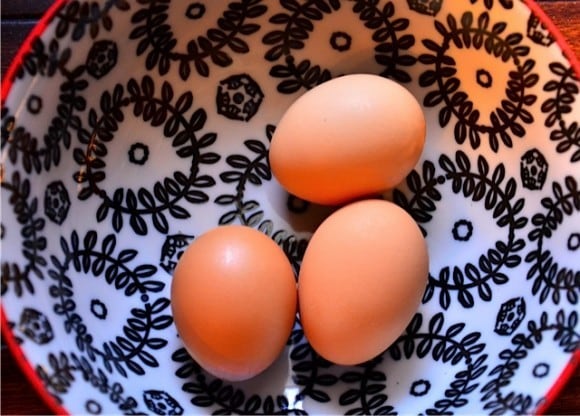 I recently made this yummy recipe for my family. Start with beautiful hard-cooked eggs, add the tuna, may, pickles, and a few more ingredients.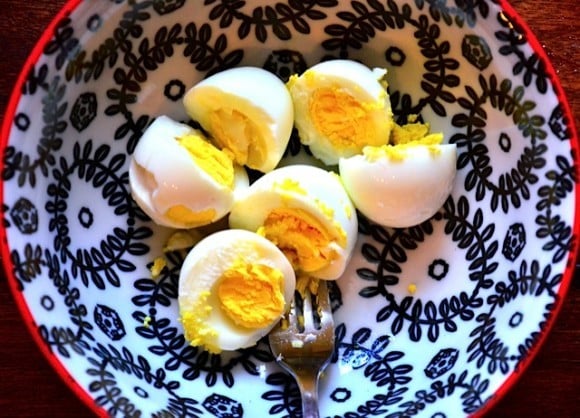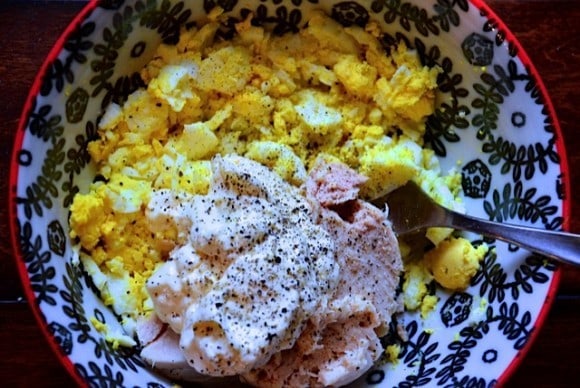 When you put the sprouts on top, along with healthy bread (Dave's Killer Bread), it's the best before or after-Easter lunch!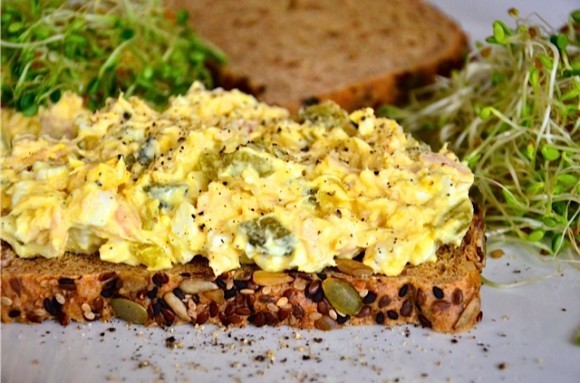 What's your favorite way to use up Easter deviled eggs? Or your favorite egg sandwich combination?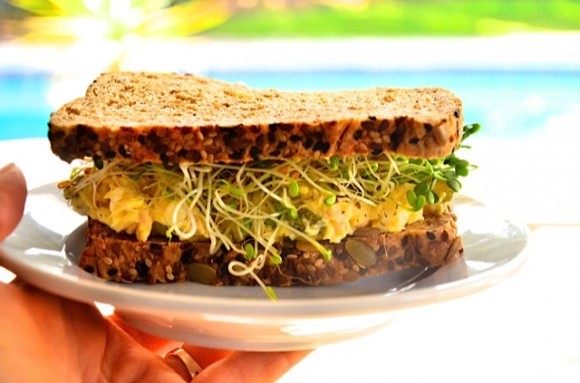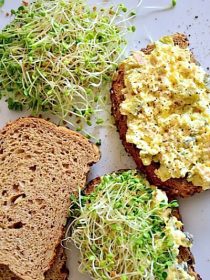 Get the Recipe: Egg Salad with Tuna and Sweet Pickles | Reluctant Entertainer
The perfect boiled egg? Start with boiling water, drop eggs into water, bring back to boil, set timer for 10 minutes. Remove eggs and immediately put eggs into cold water (x2 times) and refrigerate. PERFECTLY PEELABLE!
Ingredients
2 6 ounce cans solid white tuna packed in water or oil, drained
4 large hard-boiled eggs, peeled and chopped
2 celery stalks, diced
4 sweet pickles, chopped in small pieces
1/2 cup mayonnaise, we use light or Greek yogurt
Sea salt and freshly ground black pepper to taste
Sprouts
Instructions
Mash the eggs with a fork in a medium bowl. Combine the tuna in the same bowl and add celery, pickles, mayonnaise, salt, and pepper, and stir to mix. Serve on toast with fresh sprouts on top.
Hello and welcome to my home and table!
I'm Sandy—lover of food, family, cooking, THE BIG BOARD, travel, and bringing people together. Through great recipes and connection around the table, we become better, stronger, and more courageous people. Feasting on Life is real, and every time we do it, we grow a little more. Read more...