First Garden Lettuce of the Year & Black Bean Taco Salad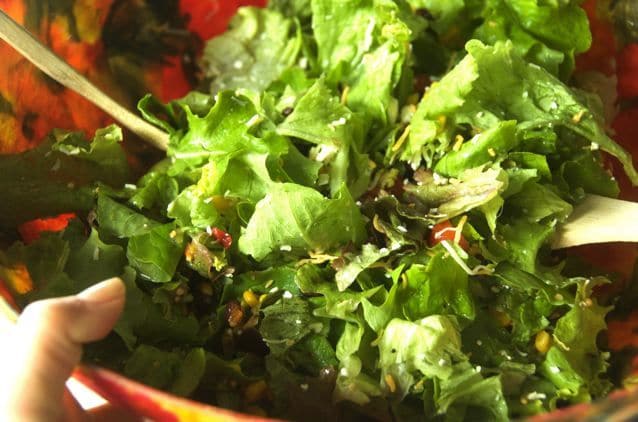 The rain has been relentless this Spring in Oregon, which is good, because we always need rain. But I must say the last couple of weeks we've had mixed sunshine and rain. I'll take the sunshine! :)
As the sun was peeking through, for about a 10 minute break, my husband uncovered the garden cloth on our raised bed in which we had planted lettuce, and we were able to harvest enough for a beautiful lunch salad. (I don't know what it is about our doggie, but he loves to be in every outdoor picture that he can. I think Haggis wants to be a "Doggie Star!" Look at his cute little pink tongue.) :)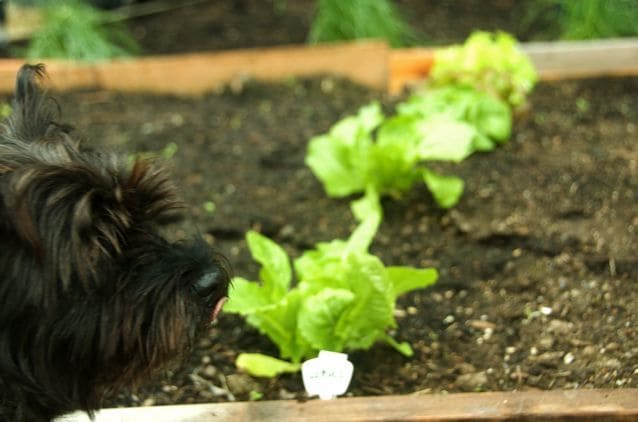 I think one of the best "tastes" of spring is fresh, tender, buttery lettuce straight from the garden. There's really nothing quite like it.
We eat a salad almost every day for lunch, so this time I opened a can of Black Beans and added a few other tasty ingredients, and we sat back and enjoyed a salad together. (The house was quiet, all 3 teens gone, a rare thing!)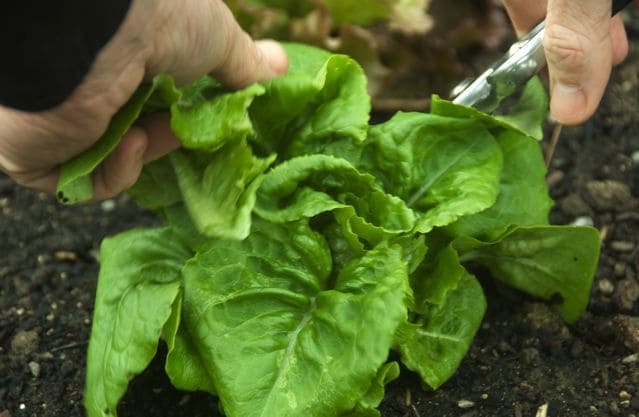 Oh, and as we washed and spun the lettuce, which, by the way, we grew the starts in our AeroGarden. If you want some tips on how to harvest lettuce, check out my post, HERE.
We also cut fresh cilantro from the herb garden.
Mexican food is best with cilantro, wouldn't you agree?
Black Bean Taco Salad
Serves 4

8-12 cups fresh lettuce, torn in small pieces
1 can Black Beans, drained and rinsed
1/2 cup Corn Chile (Trader Joe's is really good)
3/4 cup chopped tomatoes
3/4 cup feta cheese
1/4 cup red onion, finely chopped
Fresh chopped cilantro (to taste)
1 large handful of Taco chips, crunched
1 small avocado, cut in small pieces (optional)

Mix and toss all ingredients together, along with your favorite salad dressing. Serve right away!
I'm don't know if you've had the jalapeno yogurt dip from Costco, but it's made with Greek probiotic yogurt, and it's delicious. That is what I used this time and we loved it.
Do you have a favorite ingredient that you like to include in taco salad?
Hello and welcome to my home and table!
I'm Sandy—lover of food, family, cooking, THE BIG BOARD, travel, and bringing people together. Through great recipes and connection around the table, we become better, stronger, and more courageous people. Feasting on Life is real, and every time we do it, we grow a little more. Read more...