A Teen Party with Mini Strawberry Pavlovas!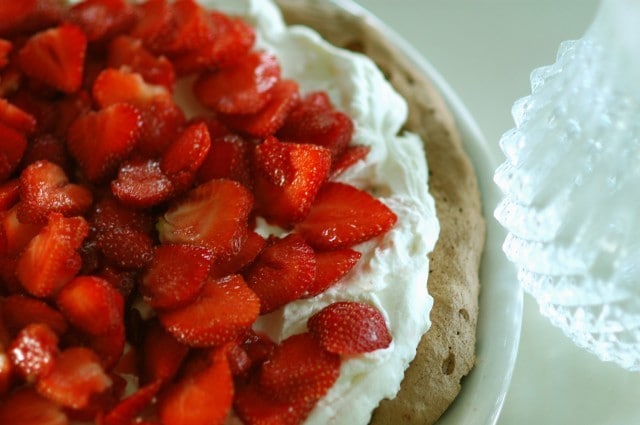 It's hard to capture what really went on this day, but pictures really do say a thousand words, don't they?
And since strawberry season is just about here (we grow our own), I think you'll enjoy my post today.
Many of you already know how I feel about "borrowing" for parties …
-Borrow ideas

-Borrow entertaining supplies

-Borrow recipes

… and you can even …

-Borrow a friend's home!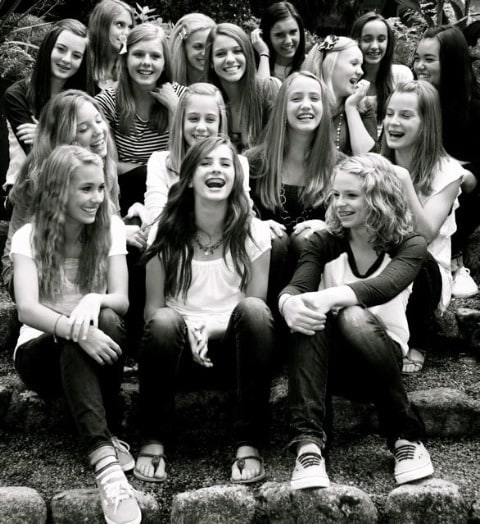 My daughter's special day (birthday) last Fall started like this.
Fun and creativity in the great outdoors. (We put the camera to good use.)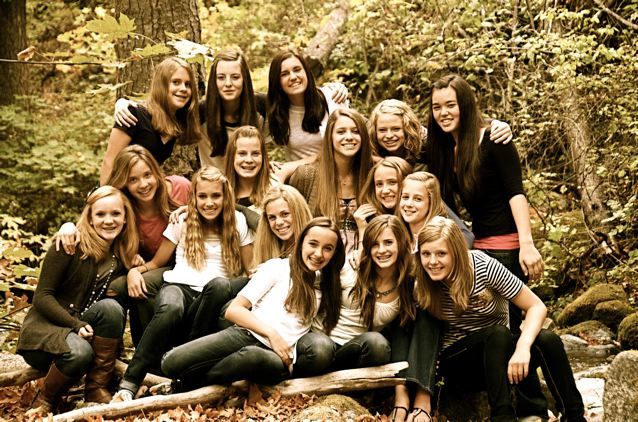 And then pizza and swimming and some hoola-hooping.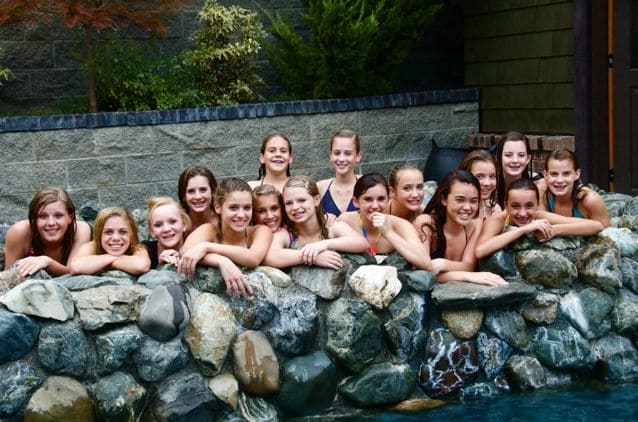 Even a few moms got in on the hoola-hooping.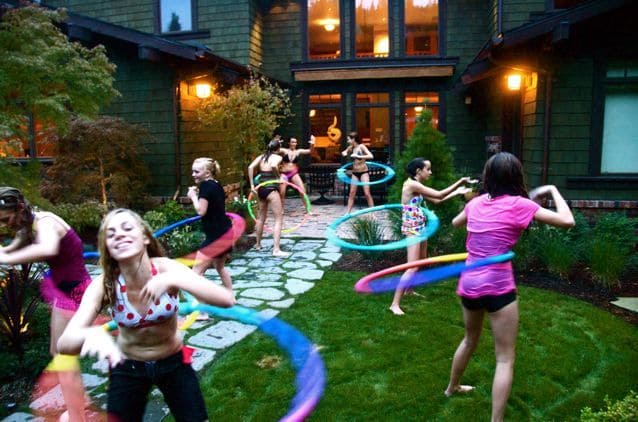 Thankful for much, and for friends letting us "borrow their house," we created some beautiful birthday memories.
We didn't have a traditional birthday cake because my daughter, Abby, wanted to serve Mini Pavlovas. They are a wonderful treat for a girl's birthday party, and so easy to make.
What is a Pavlova?
A Pavlova is a meringue cake with a light, delicate, crisp crust and a soft sweet marshmallow center.
They are so ridiculously delicious, they will make your taste buds S I N G !!
You can make small and dainty pavlovas, medium-size, like a cookie, or one very large pavlova.
The very top photo of this post is one I made last summer with strawberries straight from our patch :)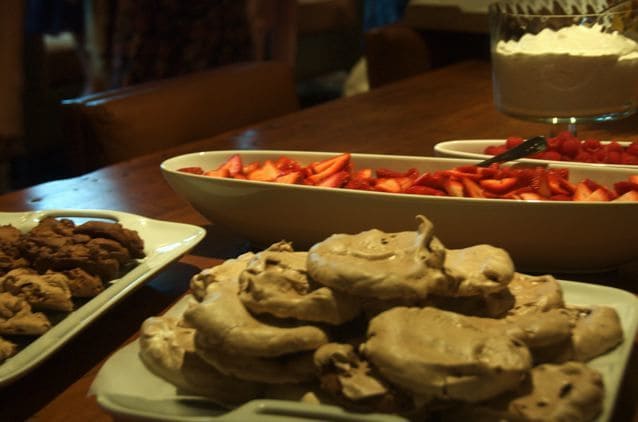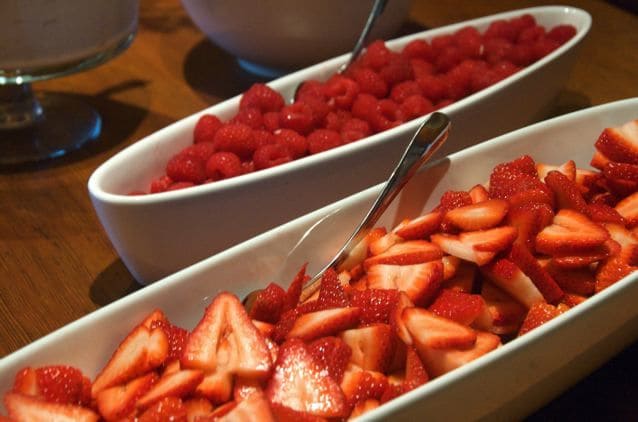 The meringue really does melt in your mouth, especially when you top it with vanilla cream, and then your choice of fruit or chocolate topping. My daughter is funny. She will pull out my book and whip up her own batch — just because — and eat them plain!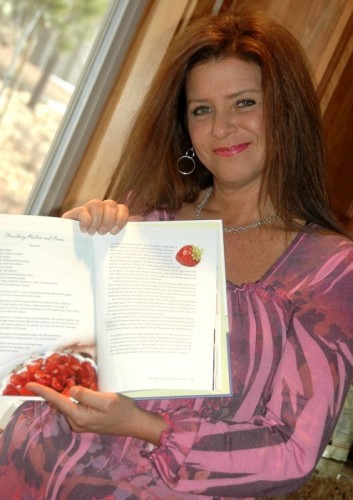 The recipe is a bit on the longer side, but very easy, and it's on page 78 of my book (if you have a copy of The RE).
Have you ever borrowed a friend's house for a birthday party?
This post is linked to Add a Pinch's Mingle Monday! Thanks, Robyn.
If you're planning a party, visit this site for birthday party supplies.
Hello and welcome to my home and table!
I'm Sandy—lover of food, family, cooking, THE BIG BOARD, travel, and bringing people together. Through great recipes and connection around the table, we become better, stronger, and more courageous people. Feasting on Life is real, and every time we do it, we grow a little more. Read more...