Getting Ready for a Light Summer Dinner Party with Nakano Splash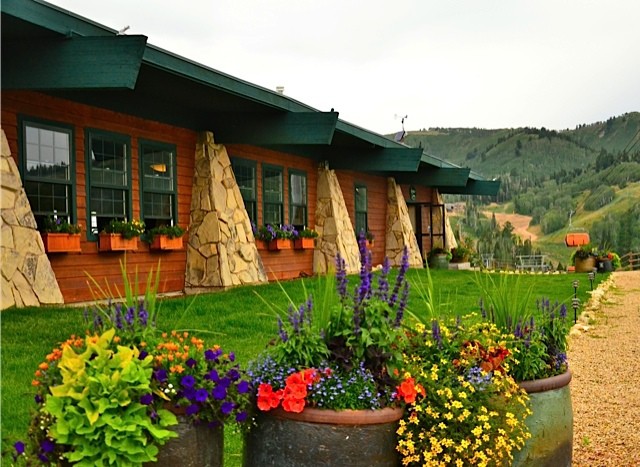 I was so honored to be a part of "The Art of Entertaining" workshop this last week in Park City, UT, sponsored by Nakano Rice Vinegars and Holland House Cooking Wine (Mizkan), at the EVO '12 conference. The event was hosted up at the Look Out cabin, out on the back deck with a beautiful view (and lovely staff setting up the luncheon).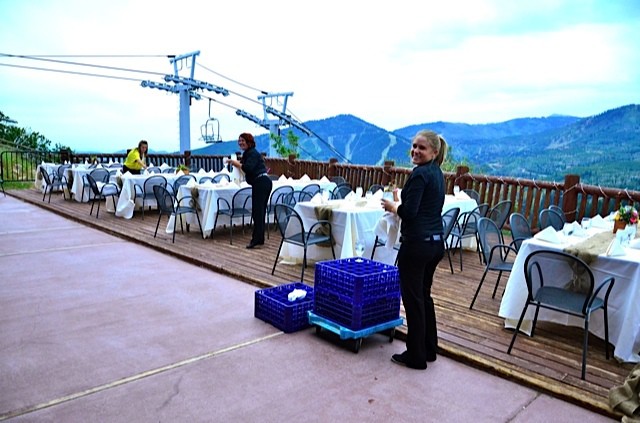 When Jyl asked me to be one of the speakers, at first I thought, no way!
But I thought further (as she encouraged me) about how I could encourage others.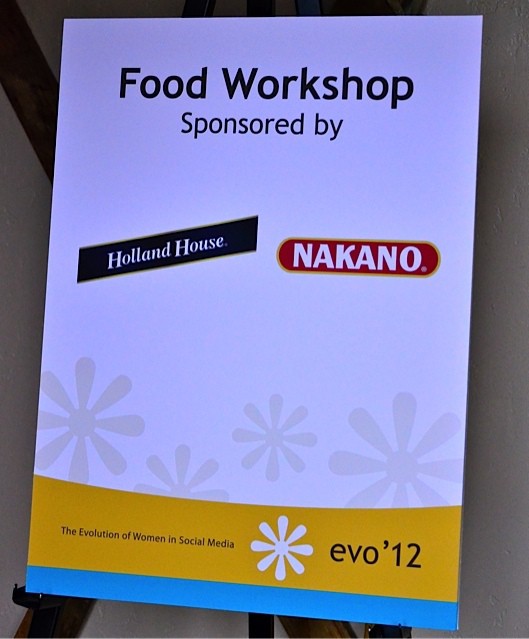 The simplicity of entertaining. It doesn't have to be complicated.
So I spoke on how to get ready for a light summer dinner party …
-The scenario: A last-minute summer dinner party inspired by your husband with little time to plan or prepare.

-Being organized. Knowing what's in your pantry, delegating if you can, and coming up with a simple menu.

-The menu: A light summer salad and several platters of crostini.

-How to clean: Take 10 minutes and pick up your entry way, 1 bathroom, kitchen and entertaining area.

-The benefits: Your family learns about hospitality, and it stretches you and makes you think of others more than yourself.
These are some of the common things I shared with the group who attended my workshop.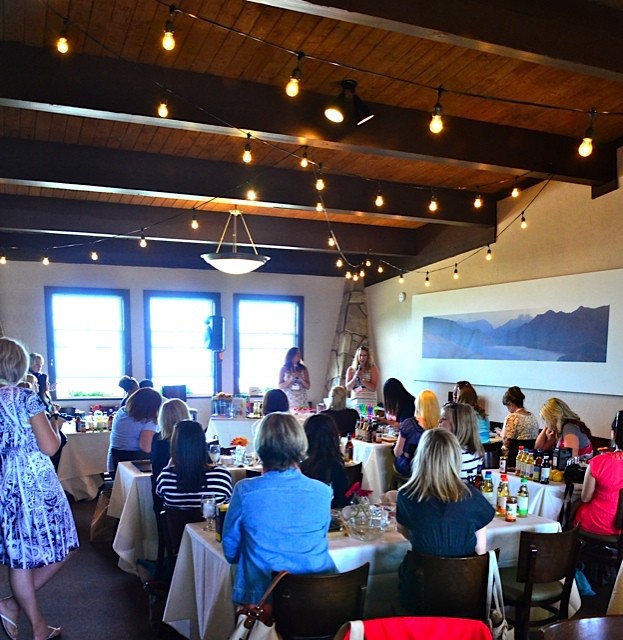 I was also honored to be there with Kelly, from Martha Stewart Living, who taught on Pinterest, as well as Chef Jill Houk who demo'd some wonderful tips and recipes with the group and came up with a fantastic lunch menu.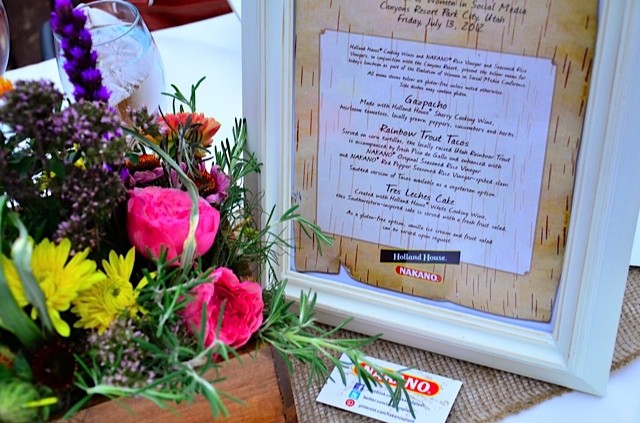 (Beautiful floral arrangements using fresh herbs, burlap runners, and a delicious menu, from Chef Jill.)
All of our recipes involved Mizkan products. It was easy for me, because we already use these products daily in our home (salads, appetizers, meats, veggies … amazing flavors).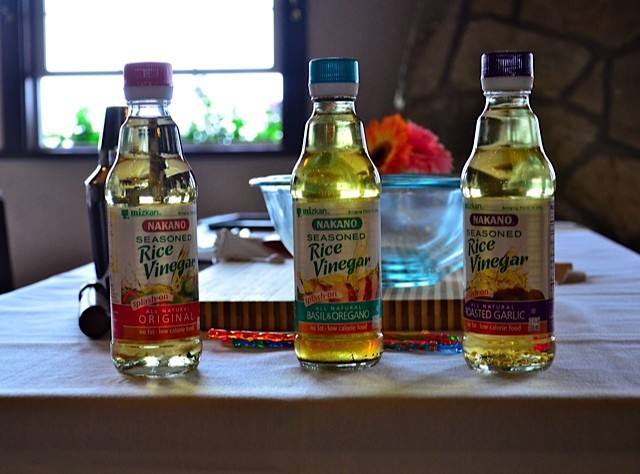 Here's Kelly, Editor of Martha Stewart Online, with her informative Pinerest presentation.
Here's the simple salad I made but the activity for the workshop was for individual tables to come up with their own crostini recipes, as they were graded on taste and style, and then pinned to Pinterest.
There were some beautiful creative platters made. It was fun!
I also loved getting to know so many new faces!
Of course we talked about how flavorful Nakano "splash" products are for last minute splashed-on flavor when entertaining.
Just wanted to share my very fun experience with you, and tell you more about the Mizkan products.
Have you ever thought about the different ways you can serve crostini for a summertime meal?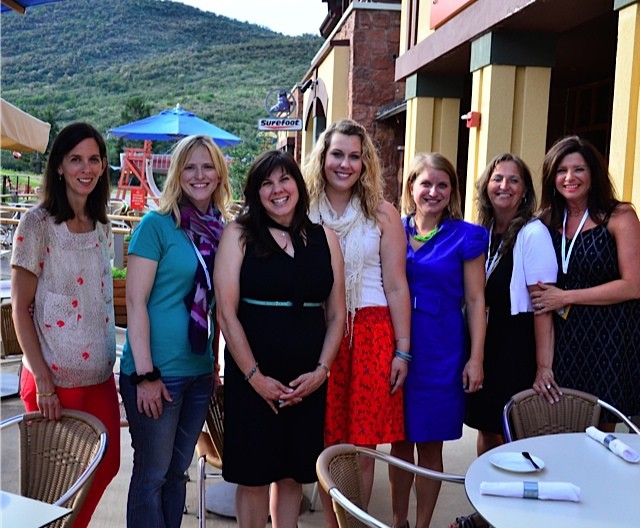 (The Mizkan group out at dinner: Kelly, Louise, Chef Jill, Valerie, Teresa, Liz, and me. )
Nakano (Mizkan) sponsored this 4-hour event at Evo '12; Harry and David sponsored my trip to Evo '12; as always, all opinions are my own.
Hello and welcome to my home and table!
I'm Sandy—lover of food, family, cooking, THE BIG BOARD, travel, and bringing people together. Through great recipes and connection around the table, we become better, stronger, and more courageous people. Feasting on Life is real, and every time we do it, we grow a little more. Read more...