How to Personalize Store-Bought Desserts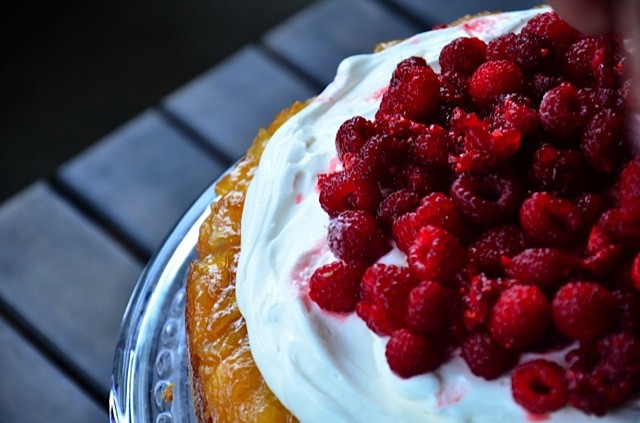 A few weeks ago we were invited to 2 dinner parties, two nights in a row.
What a treat! I didn't have to cook. :) I love being invited out.
I don't think people realize how important it is to invite guests into their homes and how much we appreciate it.
Both hostesses asked me to bring a dessert.
Easy, peasy! Guess what I brought to both homes?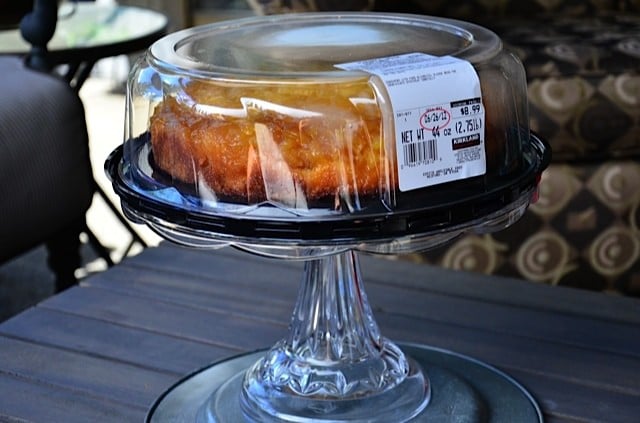 A store bought Pineapple Upside Down Cake, personalized it to make it my own.
Buy something that you know is good quality and will taste good.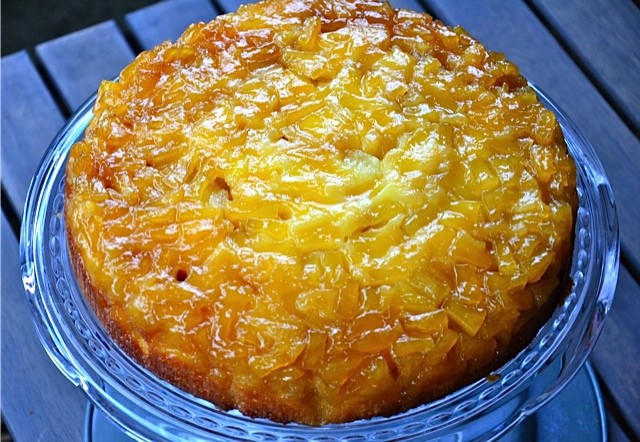 Remove from the packaging and put on your own party plate.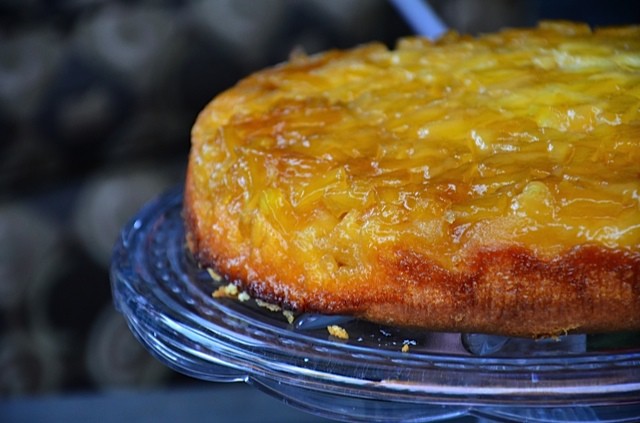 Make a delicious cream, or something that will compliment the dessert. (Try this recipe from Sweet Savory Life!)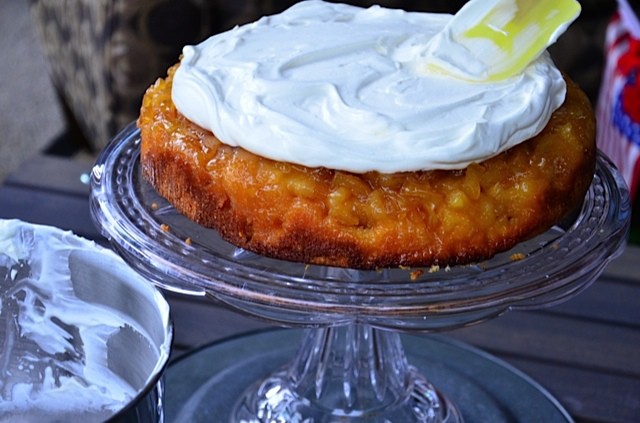 Add a touch of fruit, or something bright and tasty to garnish the dish. (In this case, fresh-picked raspberries from our garden.)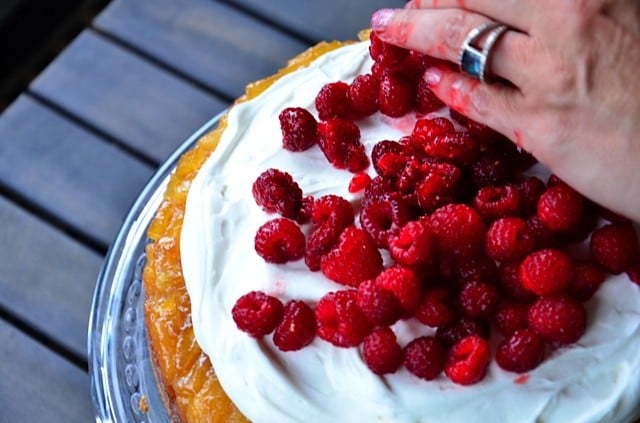 And Wah-Lah! You are set.
So, the funny part about this post is that I'm going to forward this link on to the 2 hostesses who enjoyed "my dessert."
They will smile, as I already have.
During the summer months when it's hot outside and you don't want to heat up your oven, I say personalize a store-bought dessert.
You don't have to share your secret.
Or, why not?
Getting together is about INVESTING–not IMPRESSING.
What's your easy secret for personalizing a store-bought dessert?
Hello and welcome to my home and table!
I'm Sandy—lover of food, family, cooking, THE BIG BOARD, travel, and bringing people together. Through great recipes and connection around the table, we become better, stronger, and more courageous people. Feasting on Life is real, and every time we do it, we grow a little more. Read more...