Gooey Chocolate Coconut Cake with Brown Butter Sauce
Enjoy this Gooey Chocolate Coconut Cake with Brown Butter Sauce, delicious served in individual servings!
There's a thin line between confidence and arrogance–it's called humility. Confidence smiles and arrogance smirks. –Unknown
We were in Ashland on our first date, after driving in his old blue VW Squareback car, which some girls would find embarrassing to be in. (If you're reading Still Dating for the first time, you can read, here, how we first met:) We drove to Lithia Park, having barely spilled out our life stories to each other in the 20 minute drive, parked his car, got out and walked through the park.
Well, let me back up. Paul says it wasn't that simple. Or enjoyable. What he remembers was how, shall I say, standoffish I was. "Things were so formal at first, I thought I should have brought a briefcase, stenographer, and an attorney," he said later. He actually went in the bathroom and splashed water on his face, since things weren't going his way. You see, I had been burned before we met. The other guy's name? You guessed it: Paul. So as they say, it's complicated.
Where's the finish line?
The chill lifted as we went for a meandering walk, during which he asked me, "What makes you happy?" and "What makes you angry?"
I didn't know that he planned this walk; you know how dates are. I just followed. But not for long, and this part is hard to write. Not because it's painful–well, in a way it was painful. Because I sped ahead.
Later in the walk he stopped me, as we were walking through the beautiful Ashland Park trails on a gorgeous September day, and put his hands on both my shoulders.
He asked, "Where's the finish line?"
Ouch.
I was so used to working out with my girlfriends (really into running back then), being on my own, Miz Independent Sandy, I'll do it my way, … let's go!
I slowed down.
Paul says the look on my face when he grabbed my shoulders was, "Who are you pal?!" But then a much more attractive look, respect, soon followed.
I slowed down.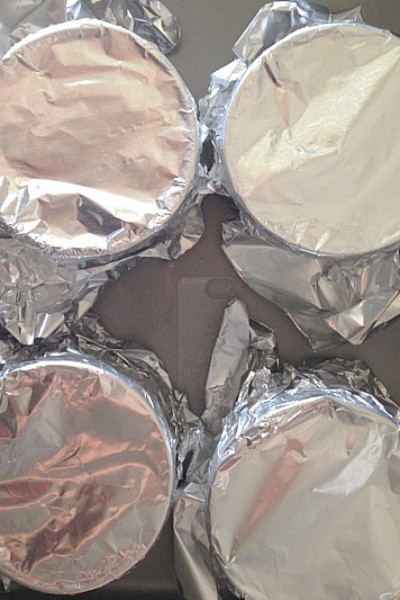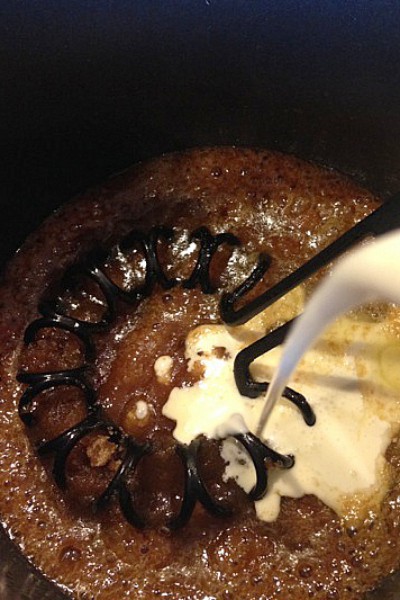 And I waited, and even though it was a hard lesson for me to learn, I'm glad I did, because if I had kept going, our relationship would never have worked. And believe me, this issue came up many times in the following years. Sigh …
But, we were new friends, and just getting to know one another.
A quiet humility.
I liked how confident Paul was, but very humble at the same time. I saw it, on the first date. Humility isn't a skill we can necessarily learn, but we can be inspired to be humble by watching others. Paul was an ordinary person, but there was just something about him … "Great people—and ordinary people acting nobly—can inspire us," wrote Everett Worthington. (My husband would be blushing if he read this – LOL.)
So we walked through the park, we ate our first meal together, and then we ended—like all couples should do—on a very sweet note.
We went to the sweet place on the corner of The Plaza, which is now called Mix, and we indulged in chocolate.
Dating + Humility + Good Conversation + Chocolate = Great First Date.
Our first date left me with a sense of wonder and mystery.
Would he call me again? Do I want him to call me again? Will he be "one of those" who calls me the next day? I hope he waits at least 3 days! He's really intellectual. He's really charming. He's so interesting. He really loves God! He's so different—in a good way. He's very attractive. I think I like him.
The next date.
Did our next date happen? Obviously, yes, as we went to one of the highest hills in southern Oregon, and sat on a giant rock and talked for hours. I'll leave you hanging as to what we talked about, and what we ate!
Today I'm sharing a rich, chocolate coconut cake with you, very similar to the one we had on our very first date.
If you're married, was humility an important character trait you looked for in your spouse? Or, if you're single, I'd love to hear what's been an attractive trait you've been looking for?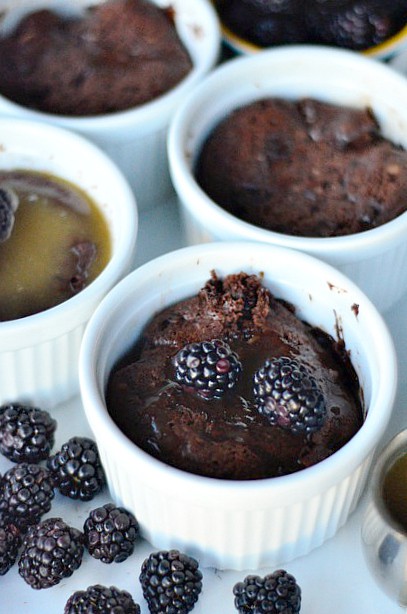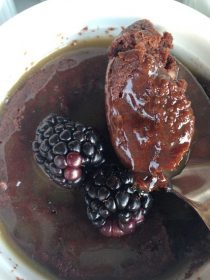 Get the Recipe: Gooey Chocolate Coconut Cake with Brown Butter Sauce
Ingredients
1/2 cup butter, softened
1 cup brown sugar
3 eggs, beaten
1 tsp. vanilla
pinch of salt
1/4 cup unsweetened cocoa
1 cup self-rising flour
4 oz. semi sweet chocolate chips, or chunks
3/4 cup coconut
2/3 cup heavy cream
1/2 cup brown sugar
2 tbsp. butter
Instructions
Lightly grease 6 individual 3/4-cup individual dessert molds (or 4 larger, but increase the baking time a bit).

Cream the butter and sugar together; add in the beaten eggs and vanilla.

Sift the cocoa, salt and flour into the creamed mixture. Stir the chocolate and coconut into the mixture until evenly combined throughout.

Divide the mixture between the prepared molds. Cover with foil; press around the edges to seal.

Place the molds in a roasting pan and pour in boiling water to come halfway up the sides of the molds.

Bake in preheated oven at 375 F for 50 minutes. Cakes will be gooey inside.

To make the sauce, put the creamed sugar and butter into a pan and bring to a boil over gentle heat. Simmer gently until the sugar has dissolved.

To serve, spoon the brown butter sauce on top of the chocolate cakes, and top with berries. Serve immediately.
Hello and welcome to my home and table!
I'm Sandy—lover of food, family, cooking, THE BIG BOARD, travel, and bringing people together. Through great recipes and connection around the table, we become better, stronger, and more courageous people. Feasting on Life is real, and every time we do it, we grow a little more. Read more...