2 Tips for Drop-in Lunch Guests and Toasted Parmesan Fried Egg One-Sided Sandwich
How are you with drop-in lunch guests? Today I'm sharing 2 simple tips, plus a Toasted Parmesan Fried Egg One-Sided Sandwich recipe.
I sometimes get frazzled when people drop in, if my house isn't in order, but I've learned to just go with the flow. I've decided that it doesn't really matter, that if I make the offer for them to stay, to realize they didn't come to inspect my home. Why stress about it?
Don't stress about!
Move forward.
Come up with a very simple lunch.
2 Tips for Drop-in Guests:

1. Always have ONE bathroom clean and ready for guests

2. Always have EGGS on hand, for a quick and easy meal.
I recently had a choice of making a delicious kale salad, or an easy egg on toast lunch. With the kale salad, you need at least 30 minutes after you make it to allow the dressing to soak into the leaves.
I wanted something quick.
I went to my standard Toasted Parmesan Egg One-Sided Sandwich.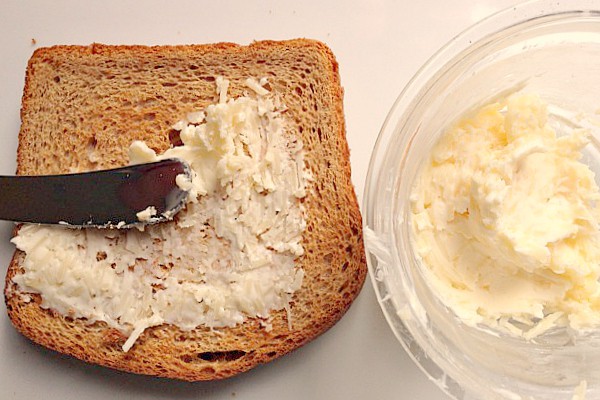 Make your Parmesan butter (secret to a good sandwich!), spreading on each side of the bread and then toasting in a frying pan.
Cook your egg while toasting.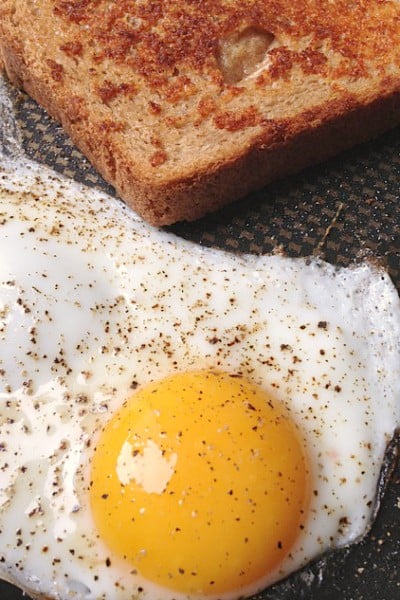 Gather the other delicious ingredients and pile them on – high!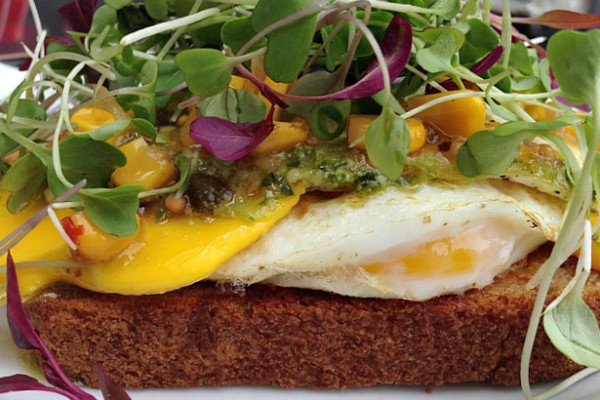 My friend and I sat on the back porch (you can see it was a warm, sunny day – and Filly, our 15-year-0ld kitty, was enjoying the warmth in our outside guest bathroom!) and indulged in this simple sandwich I'm sharing today.
Simple is so good!
What's your go-to sandwich that you like to make for guests?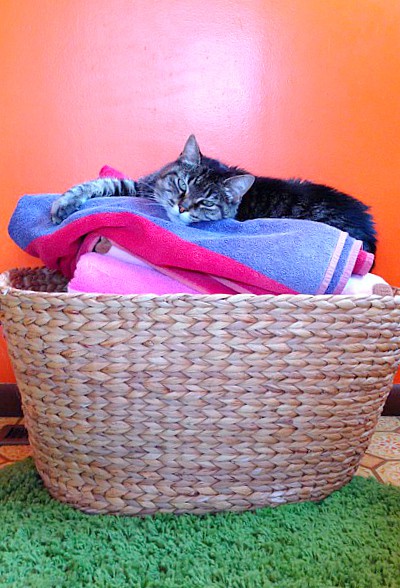 Get the Recipe: Toasted Parmesan Fried Egg One-Sided Sandwich
The toasted Parmesan bread is the secret to this great sandwich!
Ingredients
2 T. butter
2 T. Parmesan cheese
2 pieces of healthy bread
2 eggs
Salt and pepper to taste
2 T. pesto
4 T. corn chili, salsa
Few slices of red onion
Micro greens
Instructions
Mix the butter and Parmesan cheese in a bowl. Spread on both sides of bread. Toast in a frying pan on medium-high heat, until both sides are golden brown.

Fry the egg (at the same time), to the consistency desired. Salt and pepper to taste.

Put the fried egg on top of the toast; spread on top the pesto, and corn chili.

Spread a few slivers of red onion on top, ending with micro greens. Serve.
Hello and welcome to my home and table!
I'm Sandy—lover of food, family, cooking, THE BIG BOARD, travel, and bringing people together. Through great recipes and connection around the table, we become better, stronger, and more courageous people. Feasting on Life is real, and every time we do it, we grow a little more. Read more...