Green Chili Corn Tortilla Strata
This Green Chili Corn Tortilla Strata is a delicious weeknight meal, or brunch dish.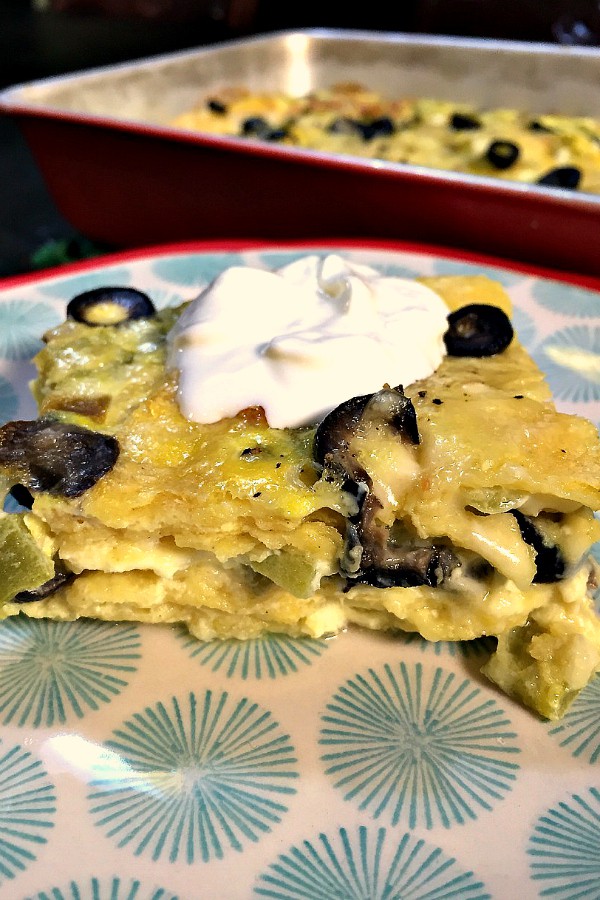 Friends, do you ever run out of time in the day to cook dinner, and then 4 pm rolls around, and you're wondering what to make?
I have a few last-minute meals that we enjoy in our home, but we've always loved a basic strata. This time, making it with corn tortillas (gluten-free), I'm sharing my basic recipe.
Green Chile Corn Tortilla Strata
What is a strata? It's a layered casserole, the most common similar to a quiche or frittata, made from a mixture which mainly consists of bread, eggs and cheese.
This recipe has corn tortillas replacing the bread, and you can always throw in bacon, sausage, ham … your favorite meat. I personally like to cook 2-3 vegetarian meals a week for dinner.
This strata is a great weeknight meal! :)
I can't believe I'm saying this, but I have spring fever. I know, it's only January … but coming from Bend, Oregon back to home, it's so much warmer.
In fact, I asked my husband yesterday (I'm the lawn-mower in the family), Should I mow the lawns today? I'm starting to look forward gardening, river dinners, and parties in our backyard!
I keep looking for bulbs to start peeking through the ground. Yes, it will be happening soon in Oregon.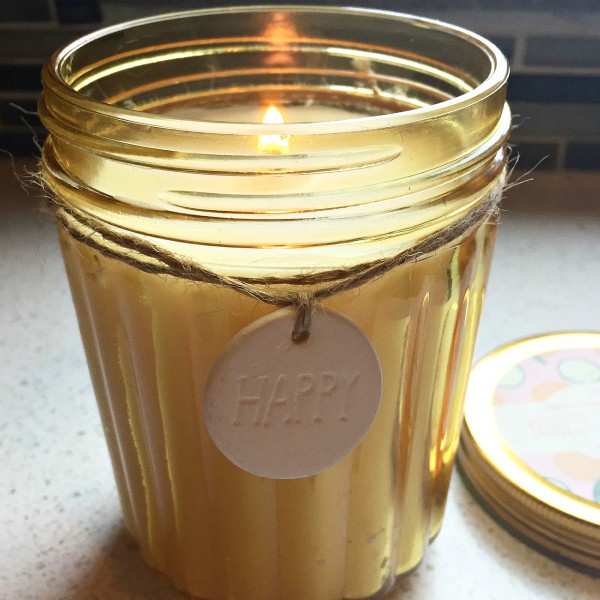 In the meantime, I bought a fresh new candle for my kitchen. I love the smell of lemon, and I love to burn a candle while I'm cooking.
It's the simple things, right?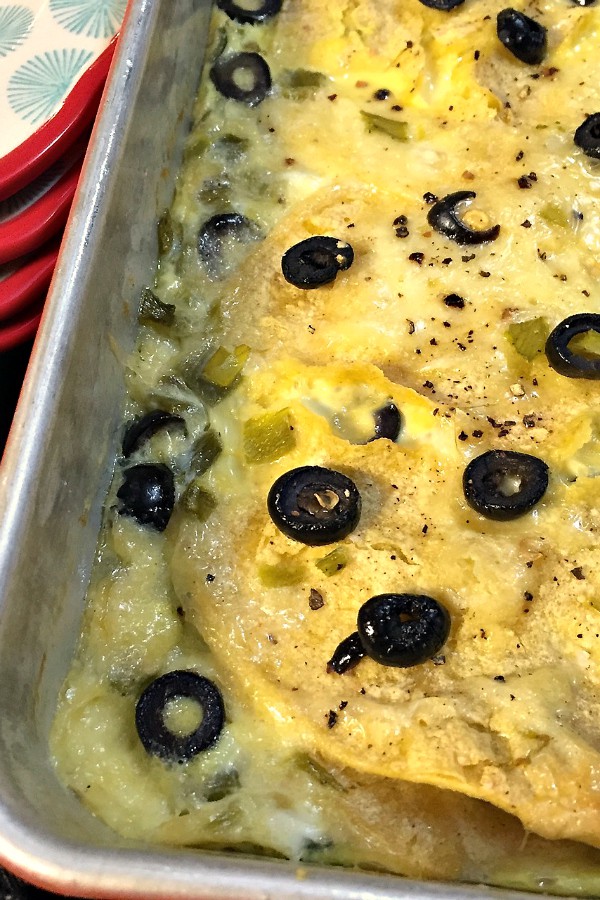 "Sometimes a change of season around us is just what we need to prod us out of our own internal winters, to shake off the dust and darkness we've become accustomed to." -Shauna Niequist
What are you most looking forward to in spring?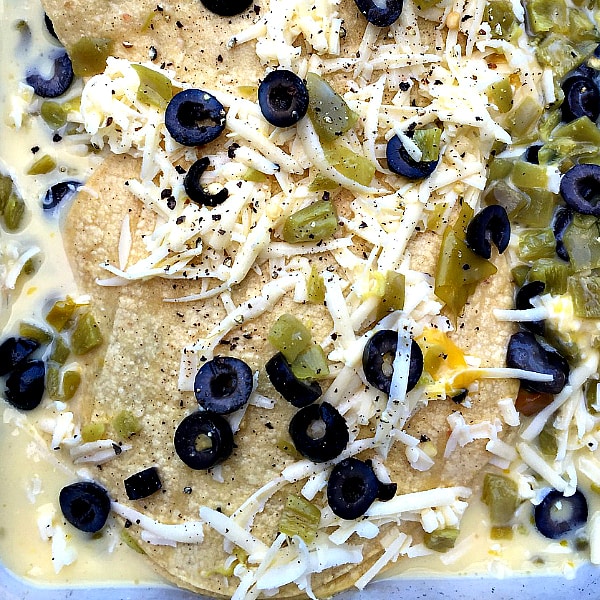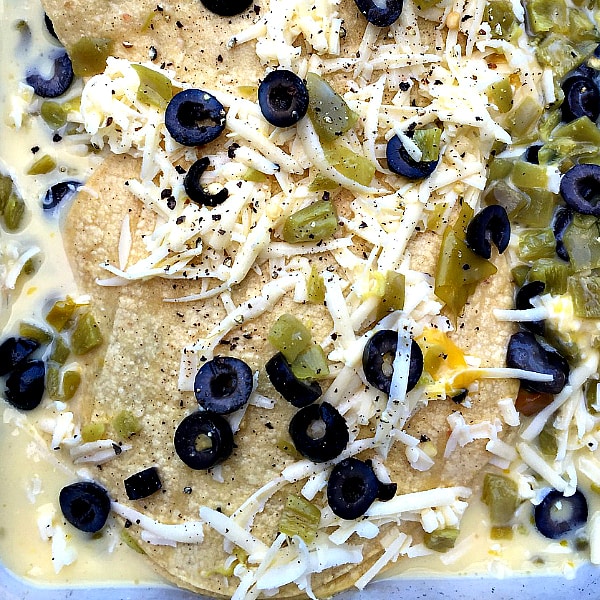 Print Recipe
Green Chili Corn Tortilla Strata
Ingredients
8

corn tortillas

7

oz.

can diced green chiles

drained

7

oz.

can sliced black olives

drained

2

cups

Monterey Jack cheese

2

cups

Sharp Cheddar Cheese

8

small eggs

6 large

1 3/4

cups

milk

1

tsp.

salt

Cayenne pepper

optional
Instructions
Preheat oven to 350 degrees. Prepare a 9×13 pan with cooking spray. Cover the bottom of pan with 4 tortillas. Sprinkle with half the green chiles and olives, then half the cheese.

Repeat the layers one more time, ending with cheese on top (and a few black olives).

In a medium bowl, beat the eggs, milk, salt, and pepper. Pour over the layered corn tortilla ingredients. Refrigerate for 30 minutes (or overnight).

Bake for 45-55 minutes, until the strata is bubbly and puffed up. Let cool for 5 minutes, and serve with a dab of sour cream on top of each serving.