Autumn Backyard Dinner with Warm Pear Pumpkin Pecan Cake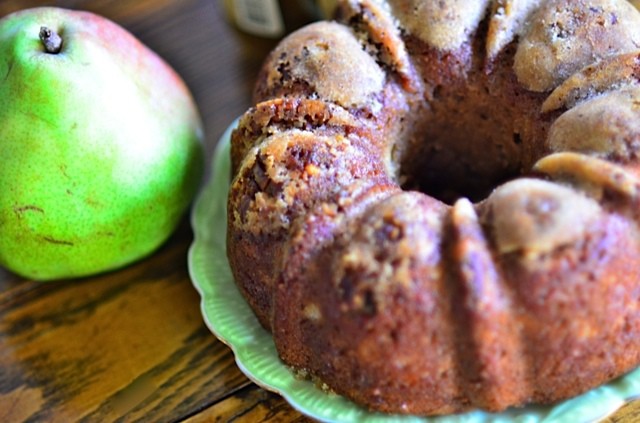 Pears and Harry & David's Pumpkin Pecan Butter? Absolutely! Together in a warm, gooey cake? Uh-huh! Serve it up to friends who you love? You've got it, Baby! Tonight is going to be magical. In my back yard.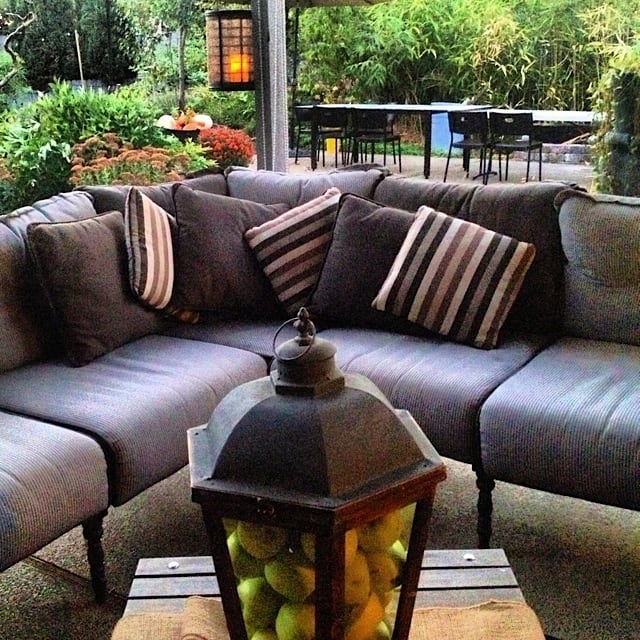 But more than magic, I'm bringing together friends from afar, who've traveled all day long to get to Oregon, to be a part of a unique blogging event with Harry & David, which is right in my home town. (Here's a link to our dinner party in August.) I like to think of tonight's dinner as a celebration of Autumn and friendships.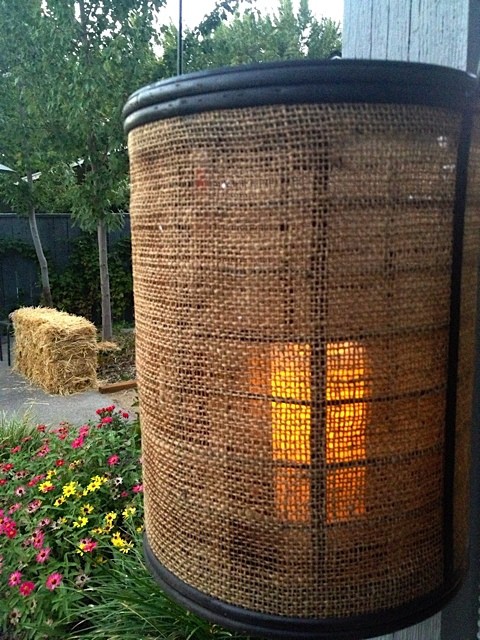 Some of my dearest friends, whom I've met through blogging, live all over the USA. So it's awesome when we get to meet up for conferences or blogging events with various companies–to connect and learn–and hopefully walk away inspired by the company, new friendships, and more. I really love being a part of connecting others. One thing special to me, as my blogging friends visit the Rogue Valley, is that they get to meet my family, and my family gets to meet them!
In. Real. Life.
So, dinner tonight … why not make it special? And why not make a killer dessert, when pears are so prevalent in our Rogue Valley.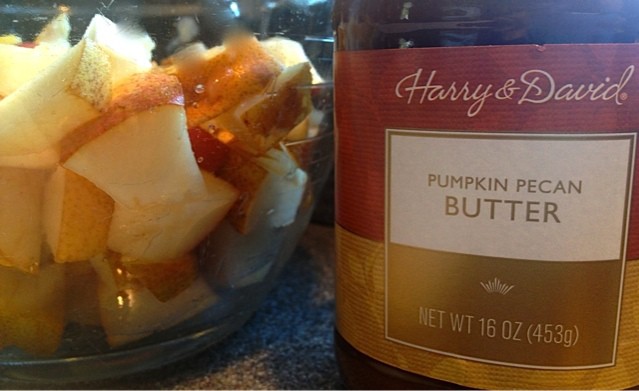 I spent very little money on decor with Dollar Tree green glass plates. Why vary from my standard white of 21 years? I wanted to branch out and purposely chose a color that I will use for other holidays. Green–St. Patrick's Day (yes, we are an Irish family), Spring and Fall entertaining, Thanksgiving. And of course, Christmas. It probably will be the best $16 I've spent in a long time.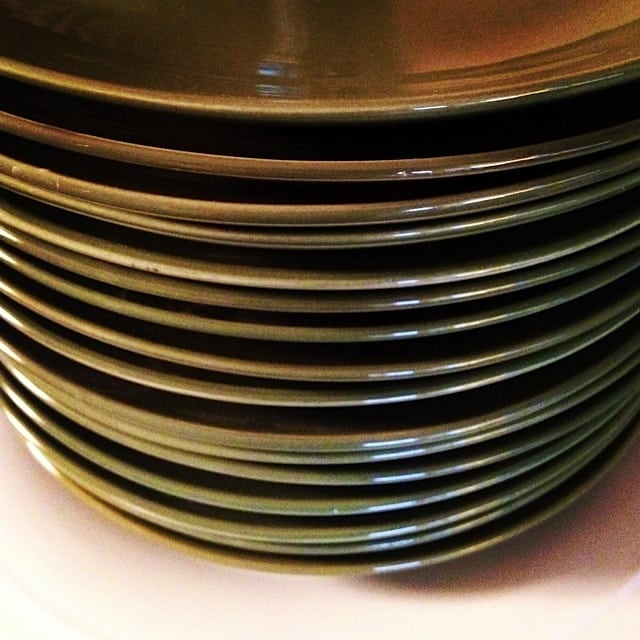 Easy-made place cards using these plush pumpkins.
Naked tables soon turned into entertaining bliss.
Pumpkins. And a backyard party is never complete without our Cairn Terrier, Haggis McStitch, running around and "protecting" us. :)
Bringing a little bit of Autumn inside.
The barren strawberry patch has a single pink pumpkin benefiting breast cancer research. (My Mom had breast cancer and ovarian cancer, so October is a very important month to me.)
So many more little touches. But I can't give it all away here. One thing I'm willing to share today is the warm pear cake recipe using Harry & David's Pumpkin Pecan Butter. I think it's the best combination and moistness yet!
So to all these wonderful people visiting Southern Oregon this week … There will be more to come …
What is your favorite Autumn cake recipe? And have you thought about adding pumpkin, pear, or apple butter to the recipe?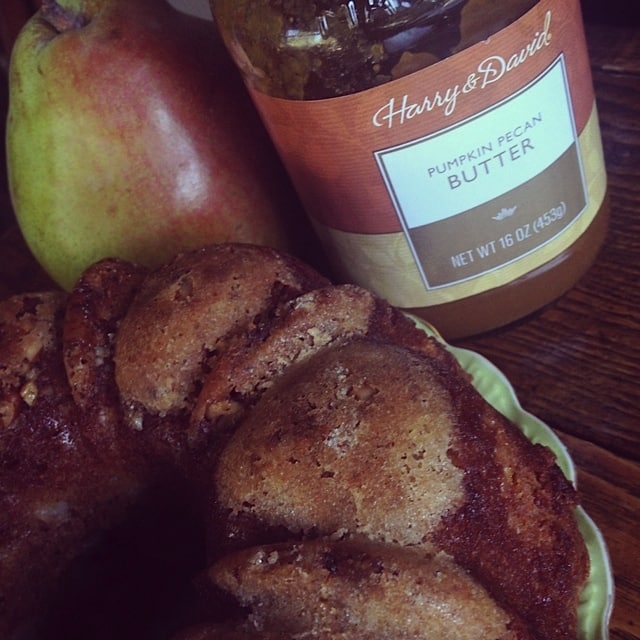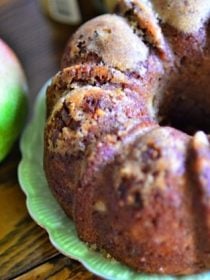 Get the Recipe: Pear Pumpkin Pecan Cake
You can substitute the pumpkin butter for applesauce. If you use a Bundt pan, put the sugar and pecan mixture on the bottom or the pan and cook about 5-10 minutes longer.
Ingredients
4 c. chopped un-peeled pears, cut into 1/2″ pieces
1/2 c. oil
1/2 c. Harry & David's Pumpkin Pecan Butter
1 1/2 c. sugar
2 eggs
2 c. flour
1 tsp. salt
2 tsp. cinnamon
2 tsp. baking soda
1/2 cup chopped pecans
Instructions
Preheat oven to 350 degrees. Grease 9×13 baking dish.

Combine pears, oil, pumpkin butter (or applesauce), 1 1/2 cups sugar, eggs, flour, salt, cinnamon, and baking soda and mix well.

Pour into baking dish.

Sprinkle pecans and remaining sugar on top.

Bake 45-50 minutes.

Serve warm with ice cream or whipped cream.
Thanks for letting me share my iPhone pictures with you! Are you following me on Instagram? SandyCoughlinRE :)
Harry & David provided the food items and pumpkins for this dinner, but they did not pay me to write this post. As always, all opinions are my own.
Hello and welcome to my home and table!
I'm Sandy—lover of food, family, cooking, THE BIG BOARD, travel, and bringing people together. Through great recipes and connection around the table, we become better, stronger, and more courageous people. Feasting on Life is real, and every time we do it, we grow a little more. Read more...