In a Hurry Heath Brownies and Walnuts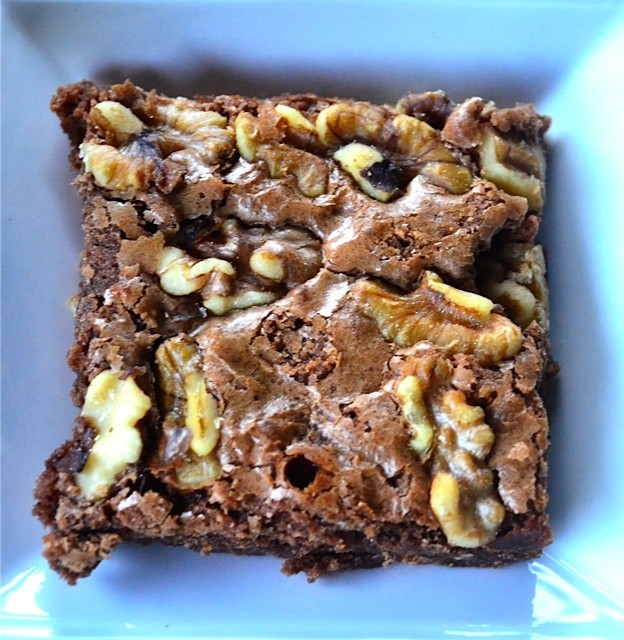 Mm-m-m … chocolate and Heath candy. Mix the two together and it's a great dessert to take to a party.
Sometimes our family gets invited out spur-of-the-moment, or I'm working or already have plans for the day and I don't have much time to spend in the kitchen on a family meal.
I call these my "In a hurry brownies."
Take a high-end brownie mix and use the "cake-like" recipe off the back. (Which usually means add 3 eggs instead of 2.)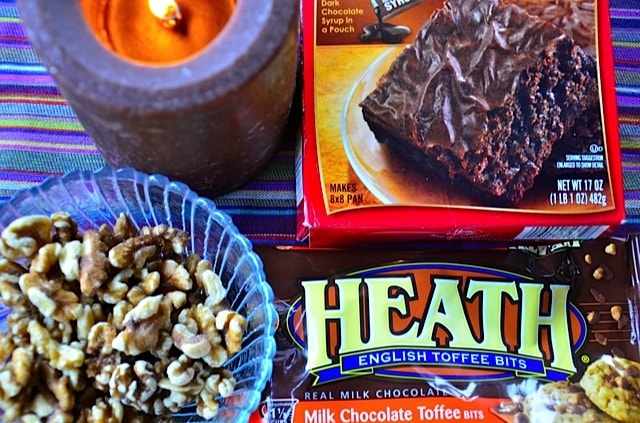 Add 1/2 package of Heath English Toffee Bits.
Sprinkle walnuts on top.
Bake, serve warm with Vanilla ice cream.
You can even drizzle chocolate sauce on top with whipped cream if you really want to make it fancy (and add the calories). :)
What do you take when you need a last minute dessert for a party to feed a crowd?