Vinyl Written Words to Capture the Senses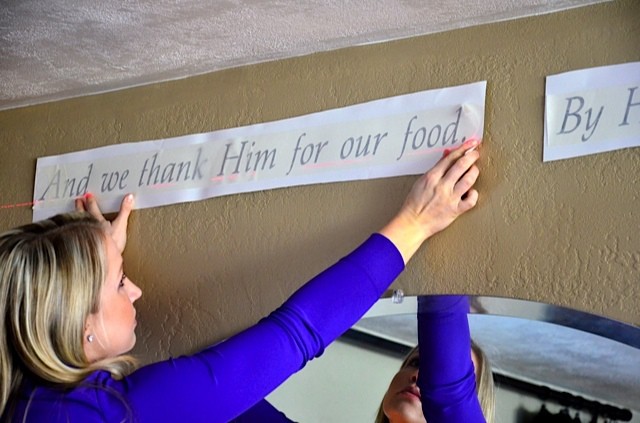 When we examine our families, we're likely to find the roots of who we are.
Last month I received a very special Christmas gift from my sister, Di, one that I'm reminded of daily because it's in my dining room, in black letters, up high on the wall. And the cool thing is, the 3 of us girls have the same vinyl words on our dining walls. (My sisters and I at Christmas.)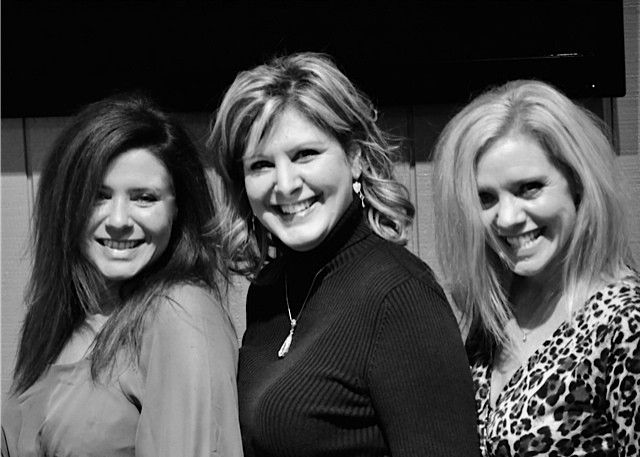 The family prayer on my Dad's side of the family, one we sing every time we are together, is scripted out in black vinyl ink, stretched across one wall in my home.
The words remind me of my grandparents and family. I'm not sure where this song/prayer originated from, except I grew up singing it with my Dad's family, and later my Mom's family incorporated it into large group prayers.
One of my early memories of this song was at a family reunion in Turner, Oregon, where my Grandfather and his large extended family (the ones who were still living; he had 20 brothers and sisters–yes, 2 mothers) gathered together for a weekend of celebration.
Before each meal, we'd sing the Friesen prayer.
God is great and God is good, And we thank Him for our food …
Hundreds of family members gathered. I was young; I probably only intimately knew a handful of cousins, but the experience was impacting and binding.
My dining space before I added the vinyl wording.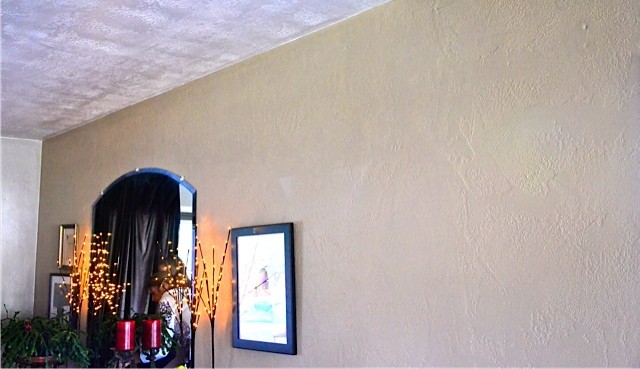 My niece, Lisa, the creation behind the project.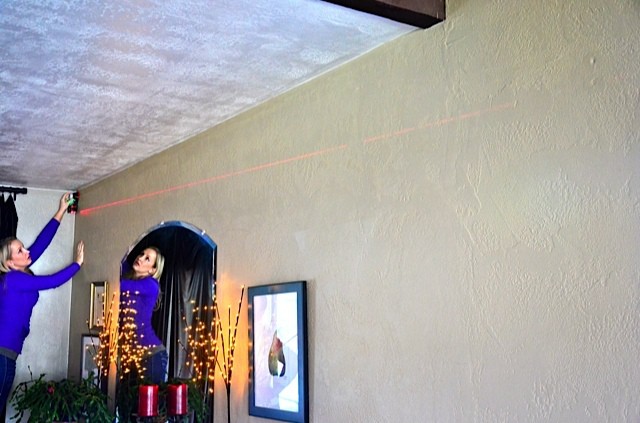 The final "Amen."
The finished product.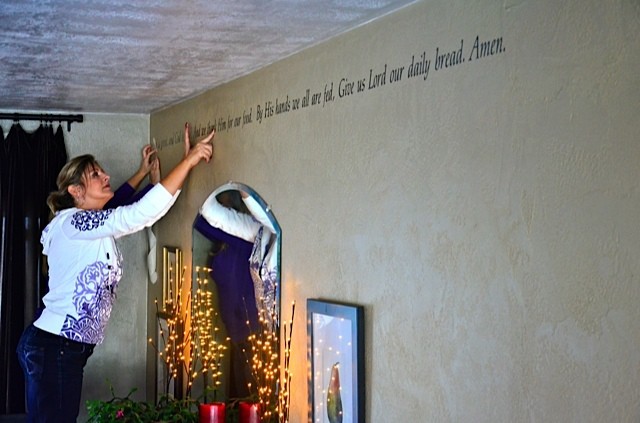 When we examine our families, we find the roots of who we are.
And those roots anchor our kids.
And their kids.
And their kids' kids.
Written words can capture the senses, and they give us a feeling of belonging.
Do you have anything in your home that, as you walk by a certain room or space, reminds you of family?
(My niece is very talented and has her own little biz going over at Dabrowski Designs. :) We did not use a company as she created this herself. She also used a straight line laser level to get the "perfect" line.)