Home Canned Salsa and #FarmtoCabin Food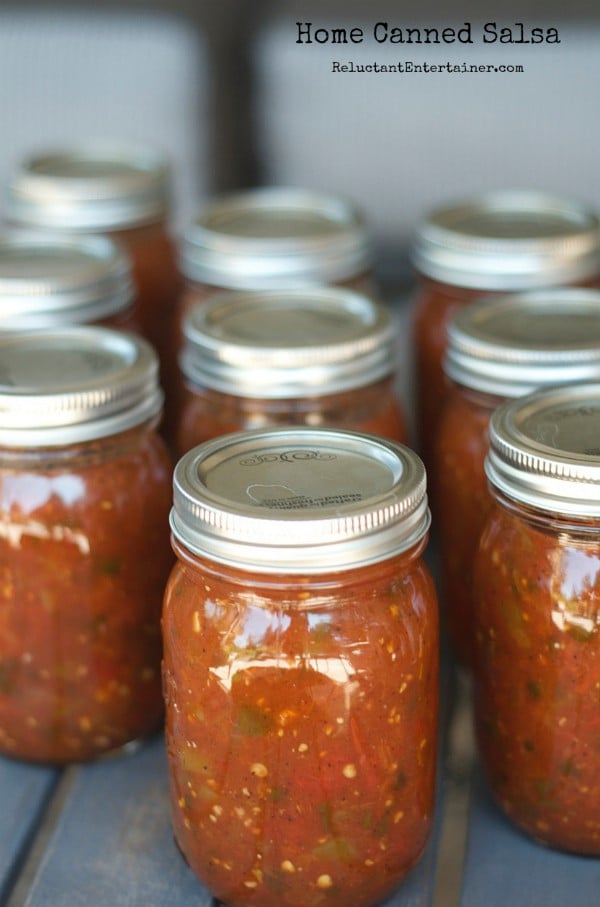 There's nothing better than spending a few days in nature, waking up to brisk mornings, enjoying the warm autumn days, and opening a fresh jar of home canned salsa!
A few friends and I recently spent a few nights together at their mountain cabins, cooking and eating really good food, mostly #farmtocabin food, which was from our gardens! The joy of being together with good friends is best illustrated when eating together.
I loved this saying so much, I added it to a photo of one of the cabins. :) So thankful for sturdy friends in my life!
One thing we all had in common was that our "babies" are all high school seniors. All of us soon to be empty-nesters! While we ate, we talked about how some things change and some things never change, how the unknown (we can talk, but how do we know how life will roll? we don't!) is both scary and exciting.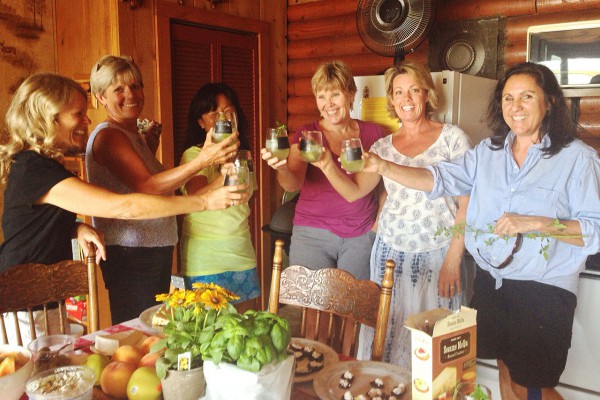 Gratitude was on the tips of our tongues, but instead of being spoken, it was felt. It was a more mature kind of gratitude for all of us (in our 50s), a kind that goes deep in the soul, as we seeing this phase of motherhood being completed. We thought the day would never come, but that year is here. Moments of life and beauty, but also disappointments, failures, broken hearts and promises. It's all reality. We all have real-life homes and families just like the rest of the world, but every day, we still count our blessings.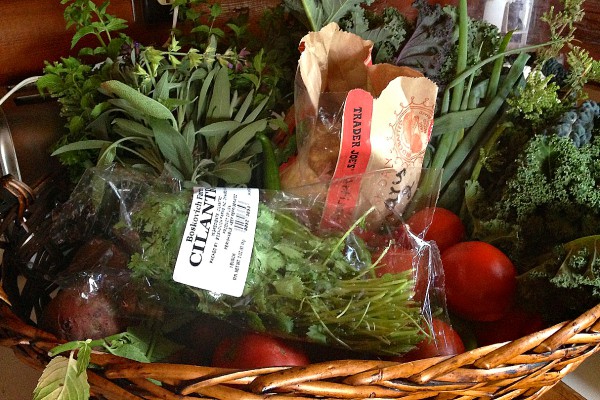 We ate down on the dock the first night, where I served this garden-fresh pasta dish, a giant salad, and crunchy bread. One friend brought so much food from her garden in a giant basket.
The second night, we ate a grass-fed beef dinner (thus the #FarmtoCabin), with potatoes, kale, beets, and lots more from the garden, originated from the goods in this basket.
We sat at the table. We went back for seconds, and thirds. We listened. We ate.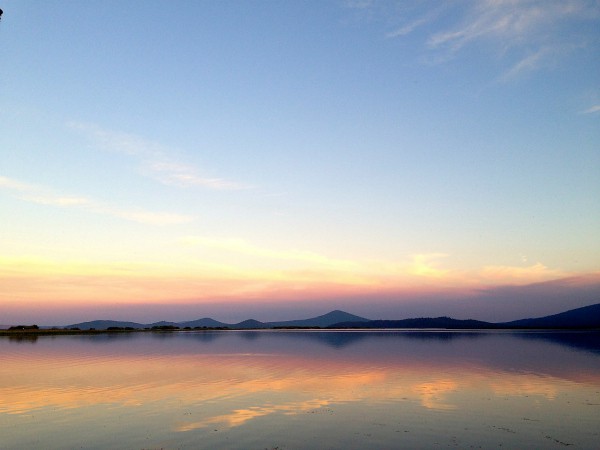 Did I mention the gorgeous view? Be still my heart.
Good food to me is homegrown, homemade, or home canned.
Few foods taste better or sweeter than the produce you pluck fresh off the plant. I brought a jar of our home canned salsa. Garden tomatoes are bursting right now, so we tend to be eating them on everything!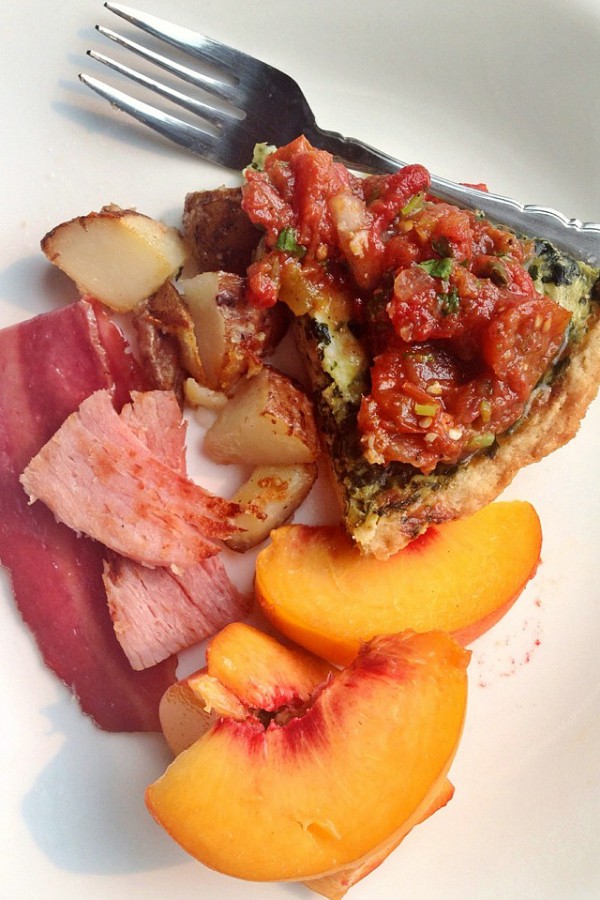 We love salsa on breakfast foods, casseroles, layered dips, in enchiladas, nachos, tacos, salsa chicken, and it's delicious served over goat cheese. The list goes on with what you can do with salsa.
This year's varieties of tomatoes in our garden are: Costeluto Genovese, Golden Jubilee, Purple Russian, San Marzano, Cherokee Purple, Fantastic, Omar's, Cosmonaut, Black Mauri, and Beefmaster. Whew! We always get our starts from our friend, Terri, who grows a zillion of them in her greenhouse every year.
All you need is 20 cups of chopped tomatoes to get started with this recipe today! Remember that with salsa, you should always taste it before you can it. You may want to add more chili powder? Or you may not want to add sugar. Taste as you go, and you will be delighted at the outcome!
Do you ever get away with friends and enjoy good food and conversation?
Get the Recipe: Home Canned Salsa
Made with delicious garden tomatoes, inspired by my friend Kristi. I like a sweeter salsa, so the sugar is optional for you. Taste as you go … make the recipe perfect for your family!
Ingredients
20 cups chopped tomatoes
2 cups chopped white onion
1 cup chopped green onion tops
4 tablespoons salt
2 tablespoons hot chili powder
3 tablespoons pepper
2 6 ounce cans tomato paste
3 cups green chilies
12 gloves pressed garlic
1 cup vinegar
1 pinch coriander
1/2 cup sugar, optional
Instructions
Mix together and bring to a boil; simmer for 10 minutes.

Jar the sauce and process in hot water bath for 20 minutes.
Hello and welcome to my home and table!
I'm Sandy—lover of food, family, cooking, THE BIG BOARD, travel, and bringing people together. Through great recipes and connection around the table, we become better, stronger, and more courageous people. Feasting on Life is real, and every time we do it, we grow a little more. Read more...