Homeland Viking Cruise Denmark Excursions
Journey with me on our Homeland Viking Cruise Denmark Excursions, enjoying a hygge experience in Copenhagen and Alborg, the happiest city in Europe!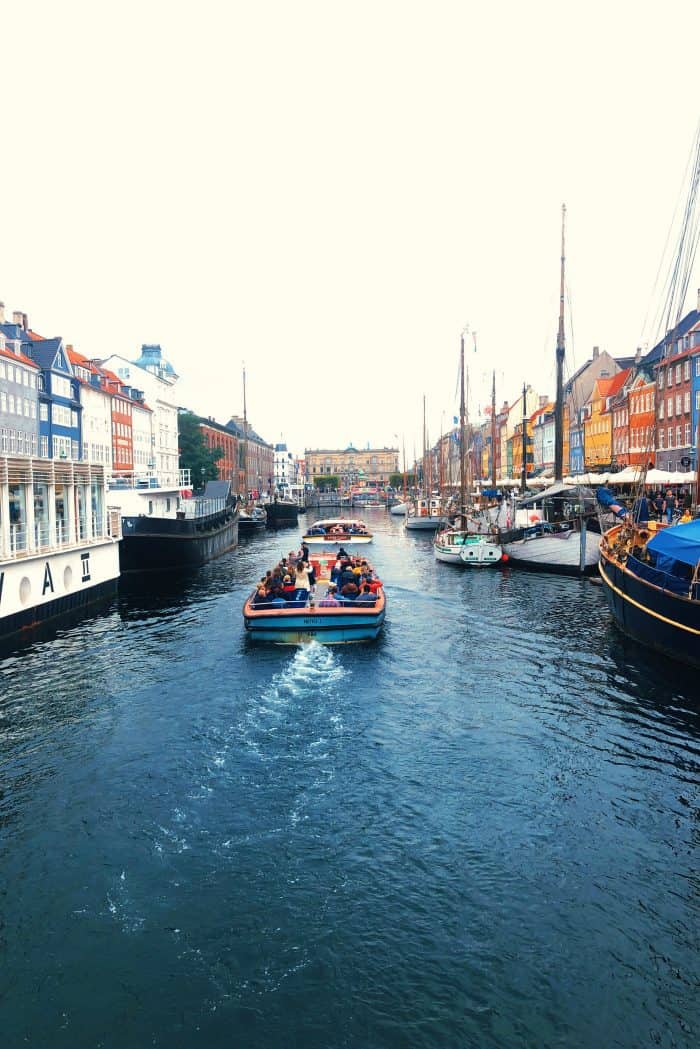 Friends, last fall, my husband and I were able to go on a Homeland Viking Cruise on the Viking Star Ship. We started off with 3 Days in Berlin, Germany, traveling to the beloved countries of Denmark and Norway. This post is about Homeland Viking Cruise Denmark Excursions – an important part of the vacaion!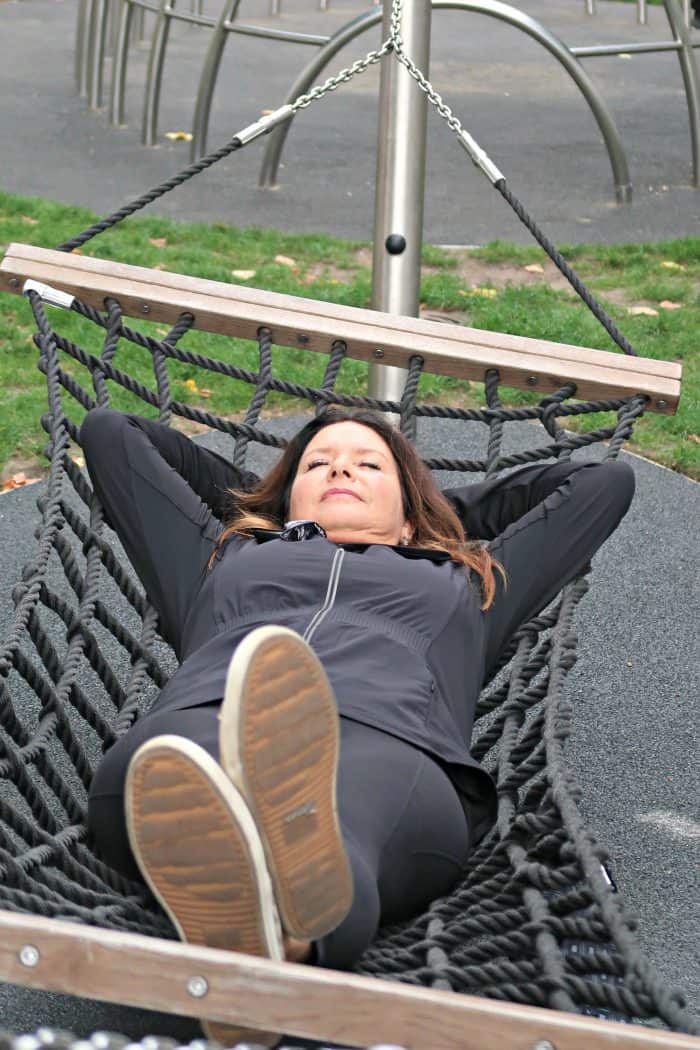 Today we're cozying up to a little bit of hygge, and learning more about the Danes and the beautiful country of Denmark, as one of the fantastic ports on the Homeland Viking Cruise. [Above, my hubby caught me taking a little cozy break in Copenhagen.]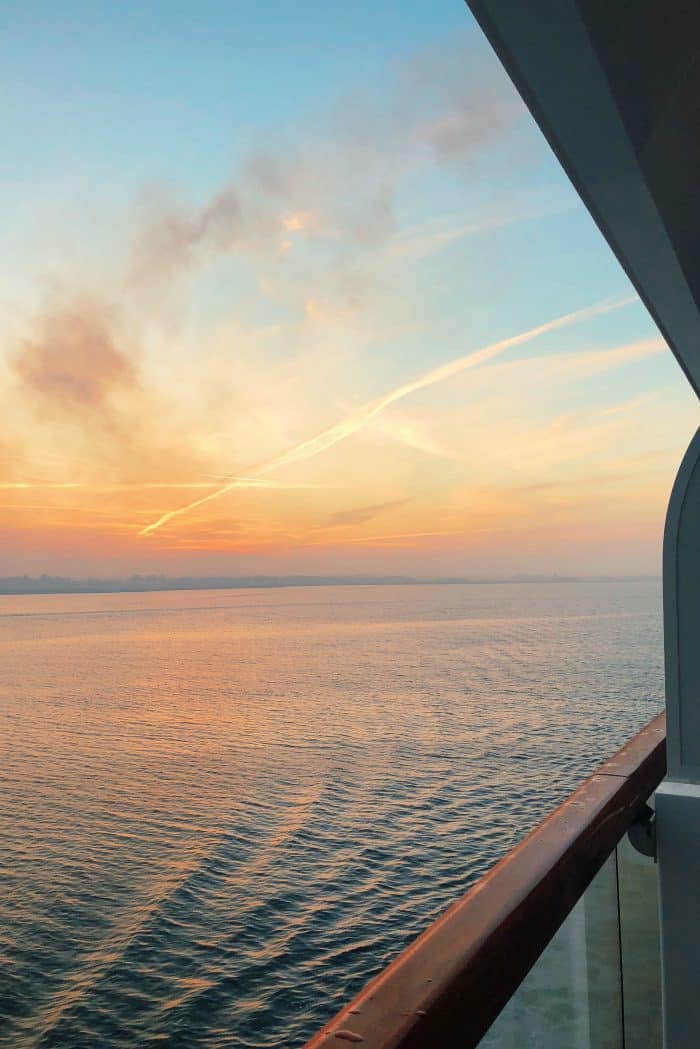 The Homeland Viking Ocean Cruise sails the clear waters of Scandinavia and the Baltic on a 15-day cruise.
The first part of the cruise visits Sweden, Finland, Russia, Estonia and Poland. We boarded in Berlin, Germany and then sailed to Denmark and through the Fjords of Norway. I'll be sharing all the details about Norway in an upcoming post!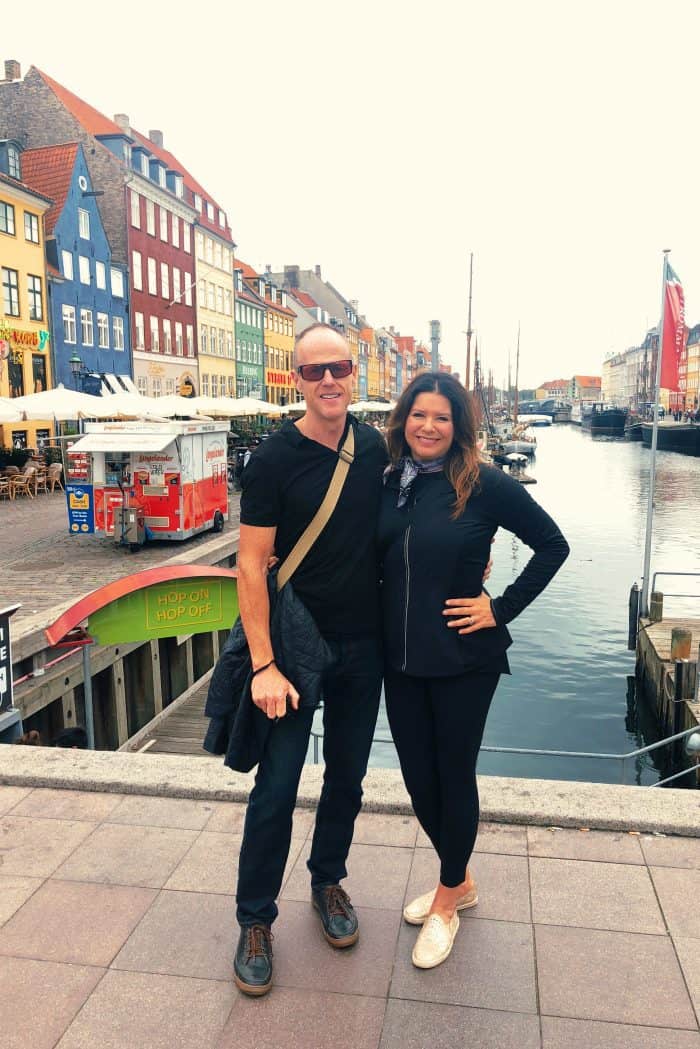 Homeland Viking Cruise Denmark Excursions
Ready to learn more about the Homeland Viking Cruise Denmark Excursions?
First of all, we were so impressed with the amazing cruise ship we were on, from activities, delicious food, movies and shows, enrichment lectures, fitness classes, movies, port talks, to everything you need to learn about the countries you are visiting. [Above, since a few readers have asked, I'm wearing Athleta's leggings and jacket–my favorite touring clothing!]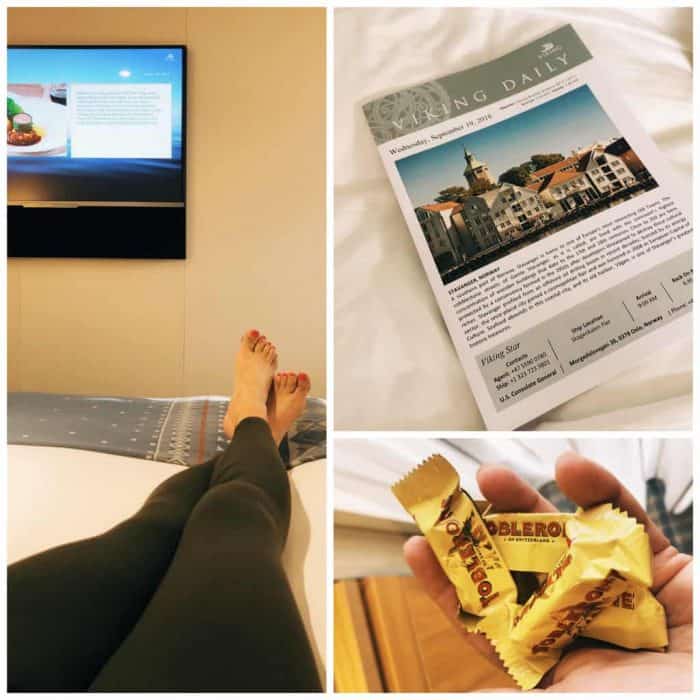 Every day we'd wake up to the Viking Daily at our front door. This daily "paper" enlightened us regarding that day's activities, and information about the ports and towns we were visiting.
Booking Excursions TIP
As soon as you book your cruise, begin looking at the shore excursions and make those reservations ASAP. We love the outdoor activities, so it was on our bucket list to ride bikes in Denmark and kayak in Norway! Think about if you want to use the spa on the ship in the morning, and book an excursion in the afternoon. We typically plan our excursions first, then fill in the free time with other activities and shopping. The excursions were one of our favorite things about this cruise. Well, the ship was pretty magnificant, too. :)
That, and traveling with a BFF. Lori (RecipeGirl) and I have been blogging friends for years and have traveled to London, Italy, Mexico, Berlin, and now Denmark and Norway. Time time our husbands were able to come with us!
Viking Cruise Excursions
Today I'll be sharing how Viking Cruises offers exceptional excursions, vacations where there is something for everyone!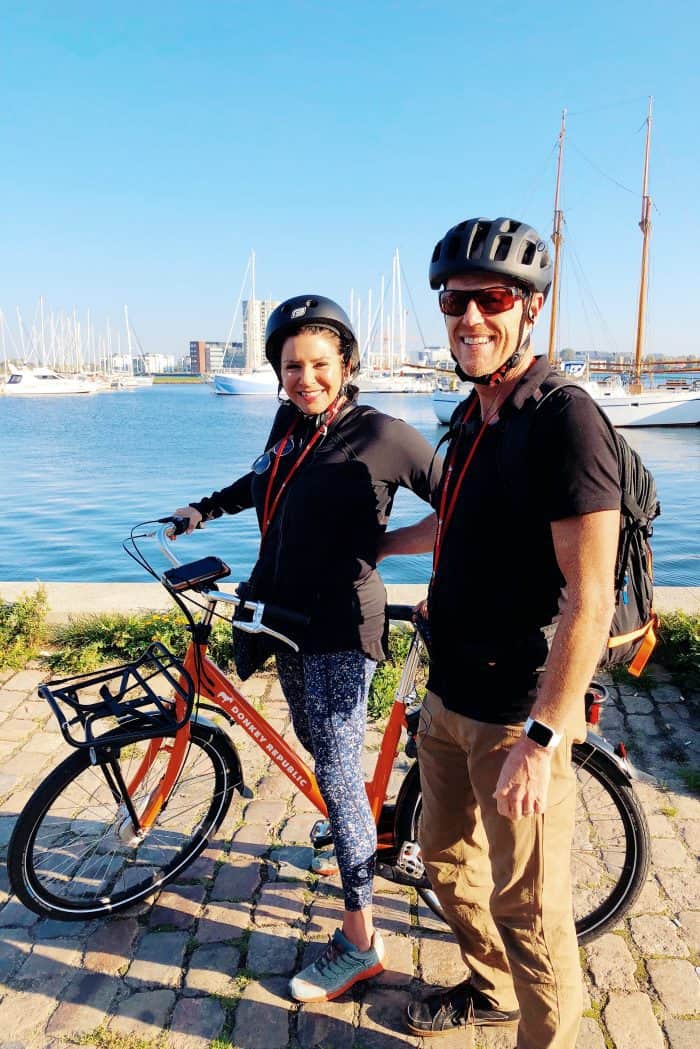 For us … think bike riding in Aalborg, and kayaking 7 miles in the fjords—some of our favorite activities.
Berlin (Warnemünde), Germany
We came early and stayed 3 days in Berlin, so from the Berlin Wall to Checkpoint Charlie, read along to everything in between. After five days in Berlin, we got on the Viking Star in Warnemünde.
Our first stop was Copenhagen, Denmark, where Paul and I walked and walked for miles, taking in the very cool architecutre, history, and colors of the city.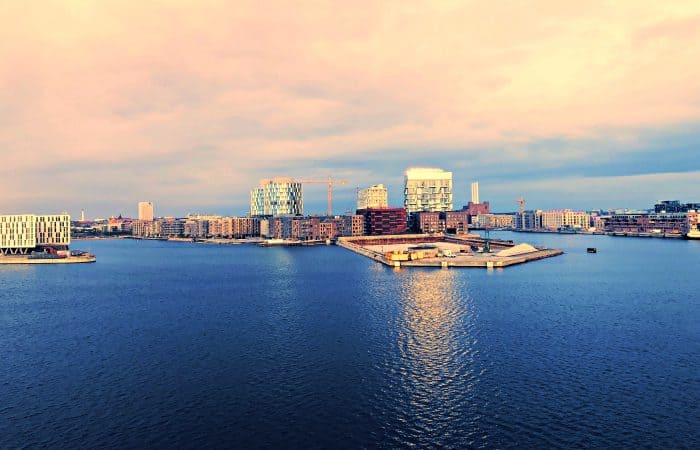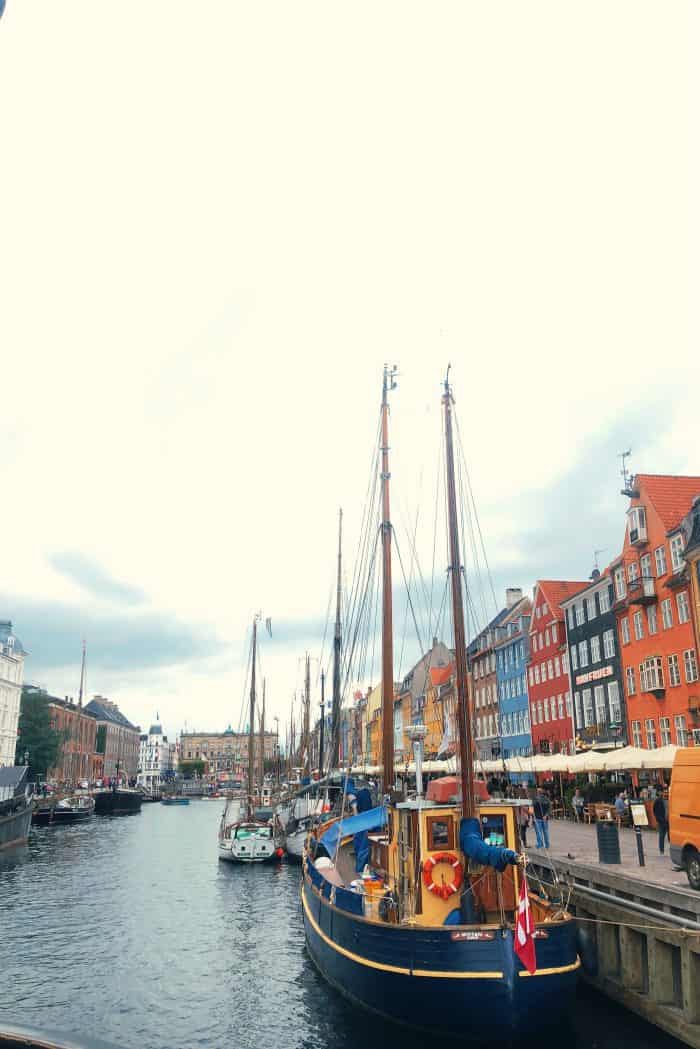 We went on a river cruise, ate amazing food, and fell in love with this city.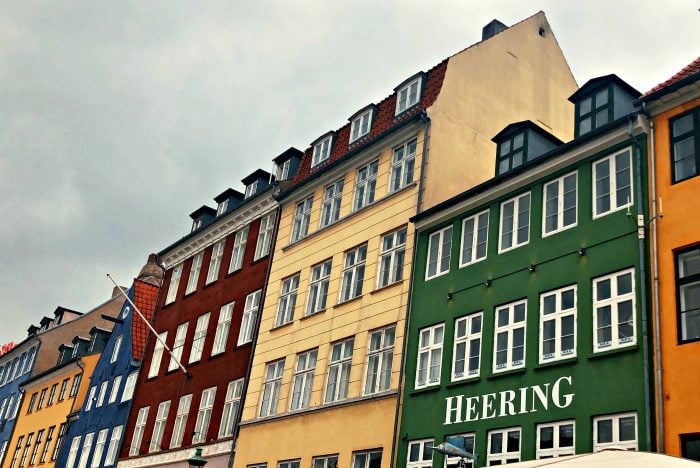 Copenhagen, Denmark
Copenhagen is the capital and most populous city of Denmark, also called the "City of Spires." Originally a Viking fishing village founded in the 10th century, the Danish capital boasts over 850 years of history.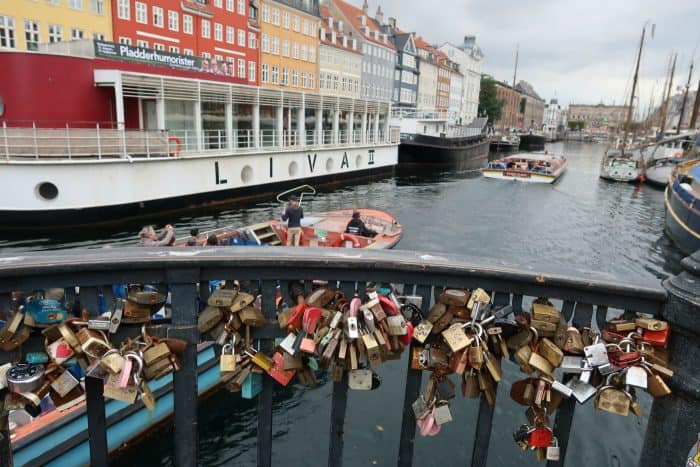 We had an entire day to explore, which was heaven! Let's just say we wore very good walking shoes. You pass the most beautiful brightly colored houses and buildings.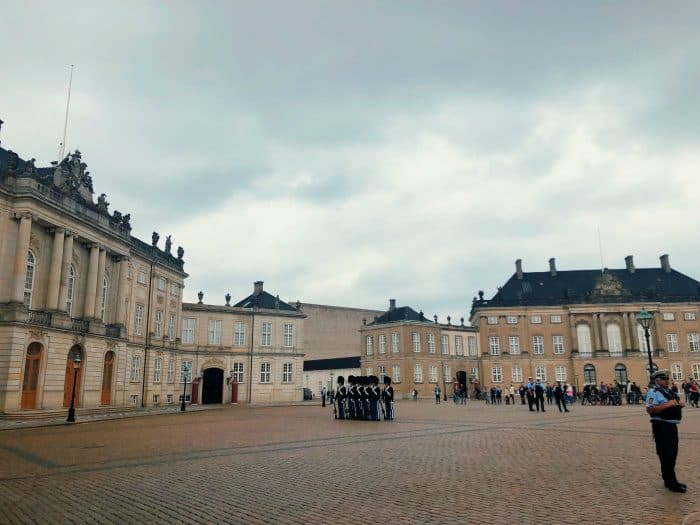 We walked to Amalienborg Palace, the winter residence of the Danish royal family, right in time as they were changing the guard.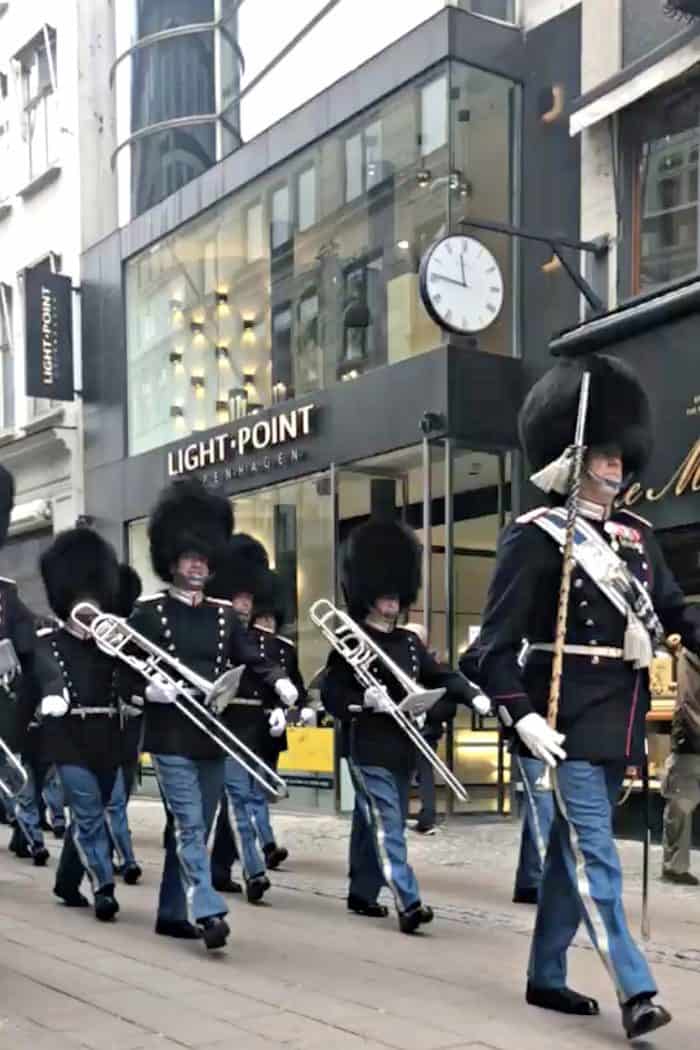 And witnessed the royal procession on the streets of Copenhagen.
If you have time, visit the ornate Kronborg Castle, a UNESCO World Heritage Site, and the inspirational setting of Shakespeare's Hamlet.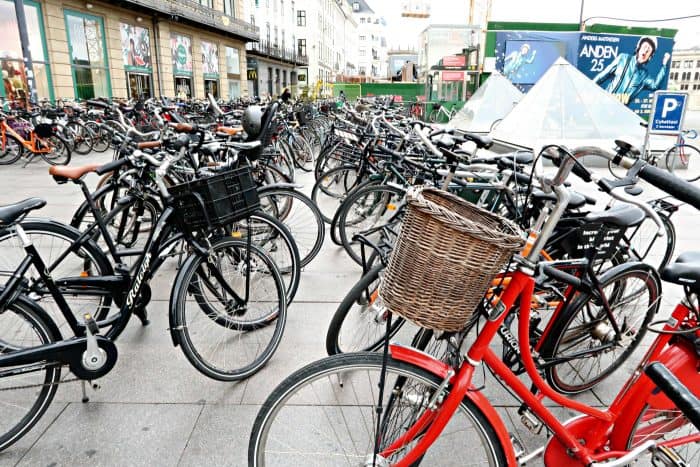 We snuck into a pub at night to enjoy a casual meal, but just in case you want to make a reservation in advance, this city has many Michelin-starred restaurants, where you can indulge in a decadent lunch or an early dinner.
Oh, and did I mention that half of the population pedal to work? Everywhere we turned, on the streets and parked in alleys … bikes and more bikes.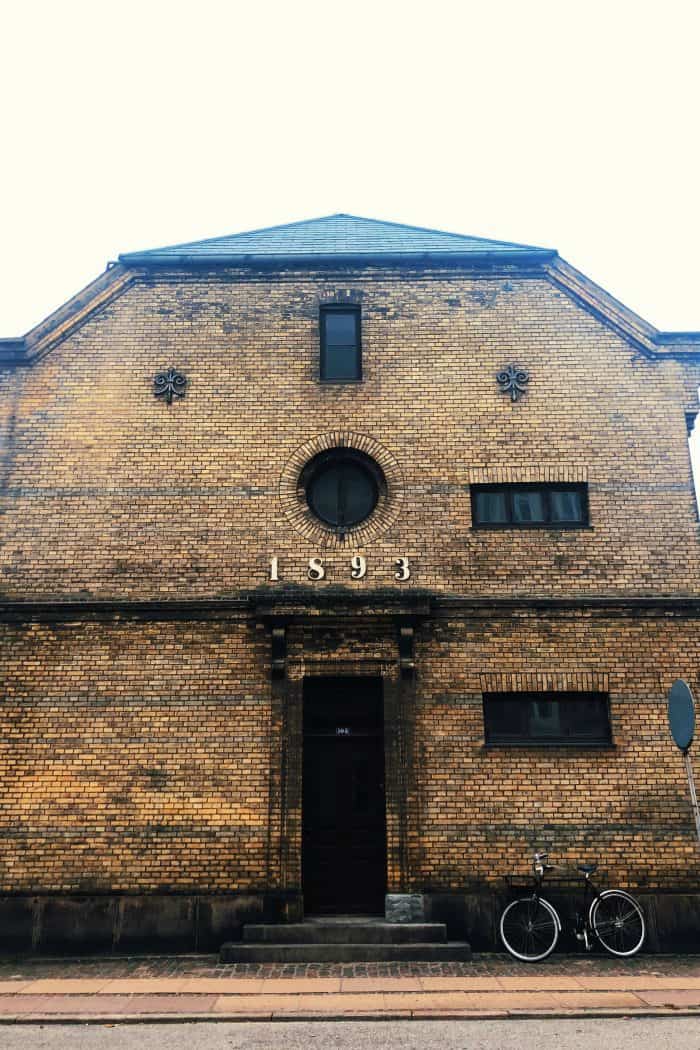 Take a walking tour
You can explore many landmarks of Copenhagen and learn about the city's history during walking excursions, or walk on your own.
We like to get a map and hit up a few highlights. Of course we saw the popular Little Mermaid statue, sitting serenely in the harbor at Langelinie. This is where our ship was docked.
We also walked to Copenhagen's largest monument, the Gefion Fountain, plus the stunning Marble Church, New Opera House and flourishing Amaliehaven (Amalie Garden), with its centerpiece fountain.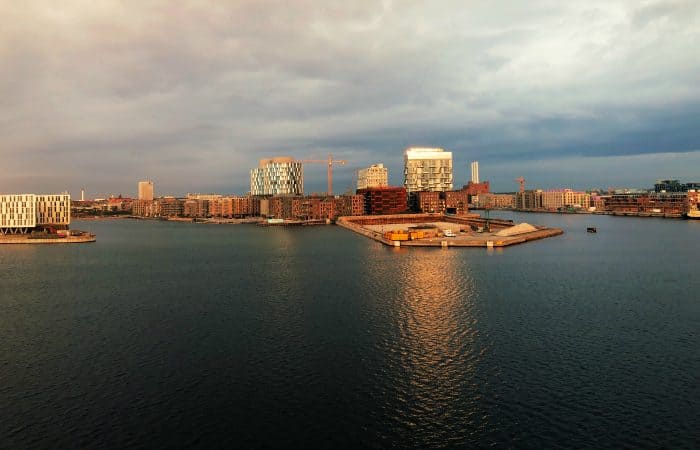 Our favorite was walking the streets of this canal district, lined with 500-year-old gabled houses and cafés, to the most beautiful scenic viewpoints.
Copenhagen Canal Cruise
We loved seeing the magnificant skyline from the waters! We took a one hour cruise across the extensive harbor and the Christianshavn and Frederiksholm Canals.
After boarding the boat, they narrate an overview of the city, an intriguing blend of pioneering modern architecture, historic landmarks and recreational quays.
You cruise past the Christiansborg Palace, home of the Danish Parliament, and pass the colorful Nyhavn Canal, lined with 500-year-old gabled houses; this neighborhood was once home to Hans Christian Andersen.
Once again we saw the Amalienborg Palace, the royal winter residence, and the 17th-century fortress of Kastellet. Then on to the old naval base of Holmen. We also saw the recently built Royal Library, nicknamed the "Black Diamond," the Copenhagen Opera House and the Royal Danish Playhouse.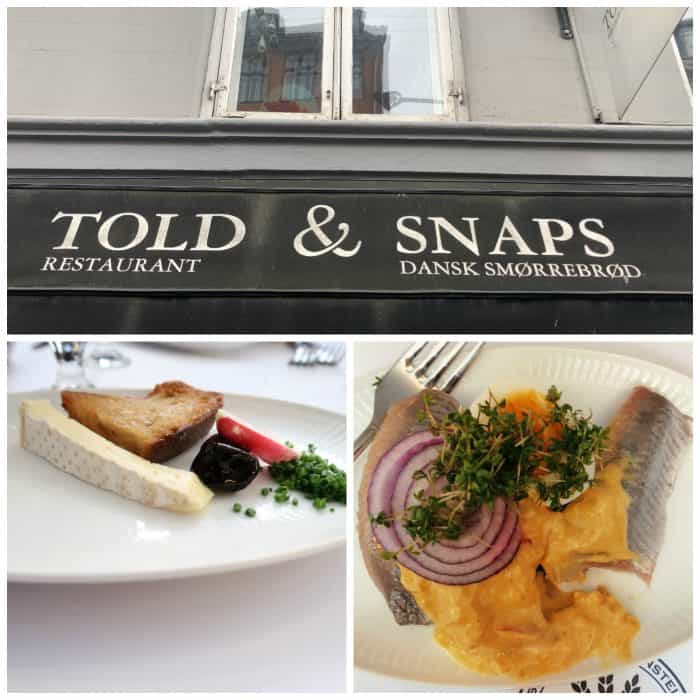 Take a Copenhagen Food Lover's Tour
One of the things I loved about our Viking Cruise was that we were with very good friends. We stopped off for lunch one day at Told & Snaps. The food in Copenhagen is out of this world Nordic cuisine, perhaps one of the world's most innovative. [Above, my husband's smoked haddock on the right, and brie, butter toast, and radish on the left.]
The market halls are fun to visit, where you can enjoy a taste of Danish food as you explore the shops.
Leaving Copenhagen
In to shopping? Before leaving, Copenhagen is rich with design-led stores selling trendy lights, kitchenware, cheerful, cozy home furnishings and beautiful glass and ceramics.
Leaving Copenhagen on a 71 degree day, Paul and I went to the pool top for lunch (sushi), a drink and a nap and a dip in the pool, as we said "goodbye" to this beautiful city!
Ålborg, Denmark
Founded by the Vikings in the late 900s, the historic city of Ålborg, Denmark, straddles both sides of the Limfjord Sound.
Get off the ship and spend the morning strolling along to Nytorv (New Square) to see the Renaissance-style Jens Bang's House, the baroque-style Town Hall, and the charming 14th-century Budolfi Church.
Take in the lively Jomfru Ane Gade, a street lined with trendy cafés and restaurants. Or, opt for a tour led by a local chef to taste traditional aquavit, an herb-infused spirit, distilled here since the 15th century.
Alborg Fjord by Bike
Set out by bicycle for a three hour bike tour! As you enjoy a picturesque journey by the fjord and a stop at one of the city's favorite parks, this excurstion will truly make you happy.
I remember having a big smile on my face the whole three hours. It was even better going with our friends, Brian and Lori :)
First of all, Denmark is a bike-friendly nation, and many of the locals choose to cycle as their means of transportation.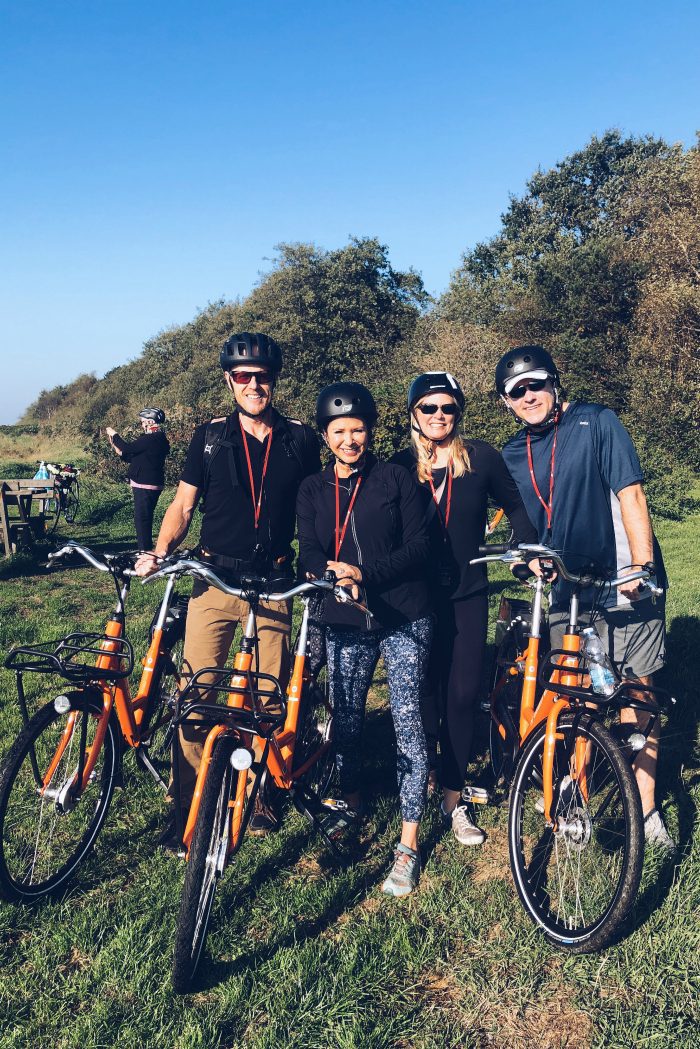 Our guide, Charlotte, took us along the fjord, passing sites from Denmark's industrial era—the C.W. Obels Tobacco Factory and Red Ålborg Aquavit Factory, home to the country's world-famous schnapps.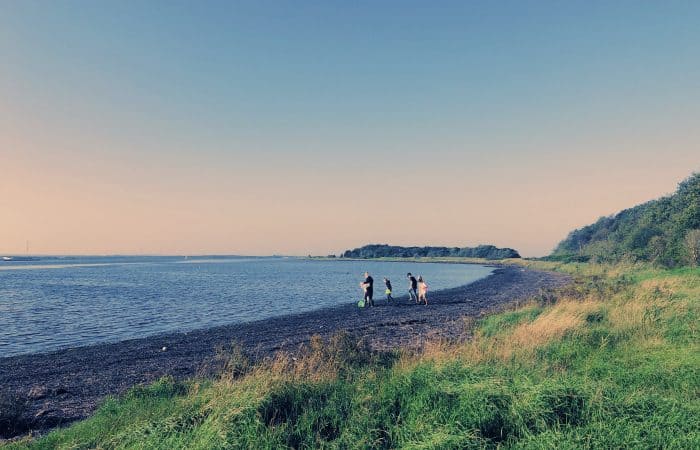 Next, we took the Egholm ferry to the stunning island location in Vestre Fjord Park. A beautiful award-winning recreational space, it's a favorite with locals and visitors alike for its creative architecture and immersion in its natural surroundings. Then it was off our bikes for a delicious snack on the lawn before returning to our ship!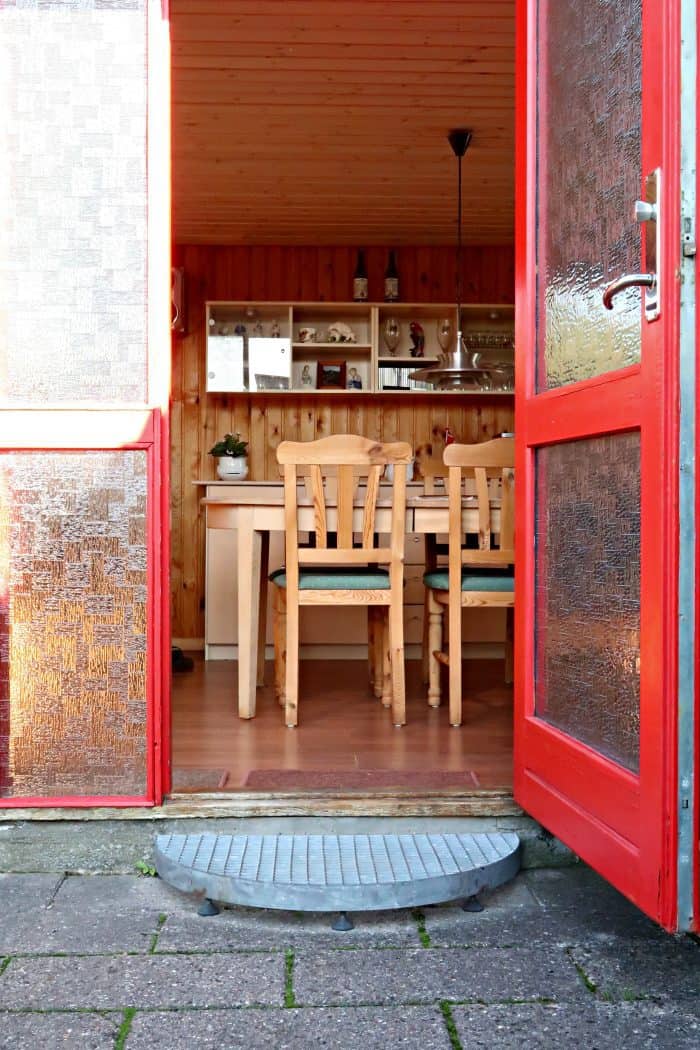 On the way home, a surprise was to stop off for a quick visit in a true traditional Danish home. Here we were welcomed by Charlotte's friend, in his backyard, with a refreshing glass of beer and a stroll around the stunning gardens. We also got to peek into their Danish life and the history of their home.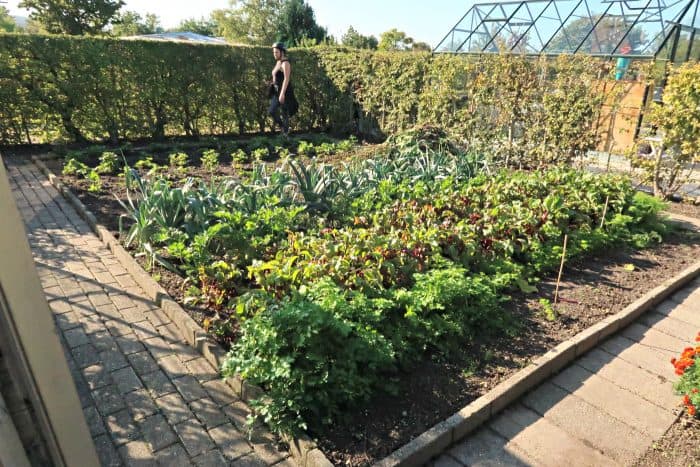 We sampled a selection of smørrebrød, an open-faced sandwich with fillings, piled on a thin layer of rye bread, using traditional ingredients such as herring, new potatoes and chives.
On the way back to our ship, we pedaled slowly through the side streets and then enjoyed a panoramic tour of the city.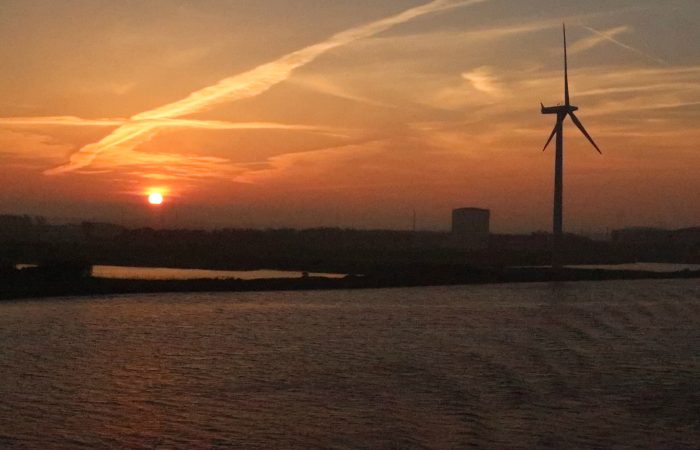 Danish hospitality
Friends, this experience (excursion) comes highly recommended if you love to ride bikes, and want to explore Danish hospitality at its best.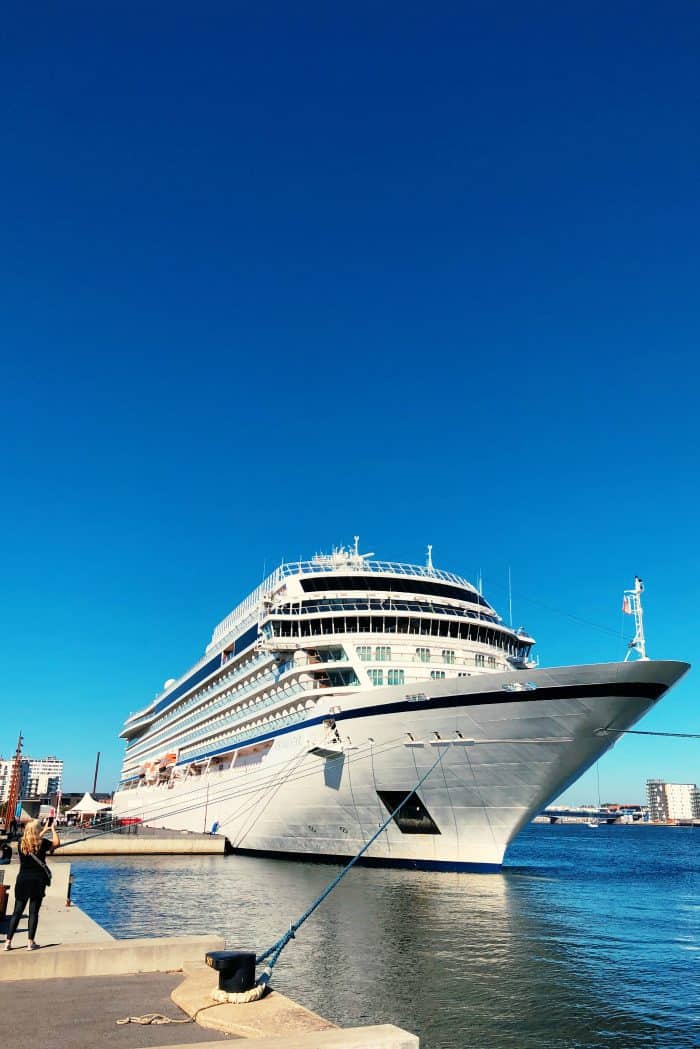 And did I mention the blue skies?
Back to the ship, and on to Norway! Thanks for following along. You can check out 3 days in Berlin, here. You can read all about the Viking Homeland Cruise ship, here.
More Cruise Information:
This trip was sponsored by Viking Cruises, but as always, all opinions are my own. You can read my friend Lori's post and then my friend Ali's post, who went on the first part of the 15-day trip.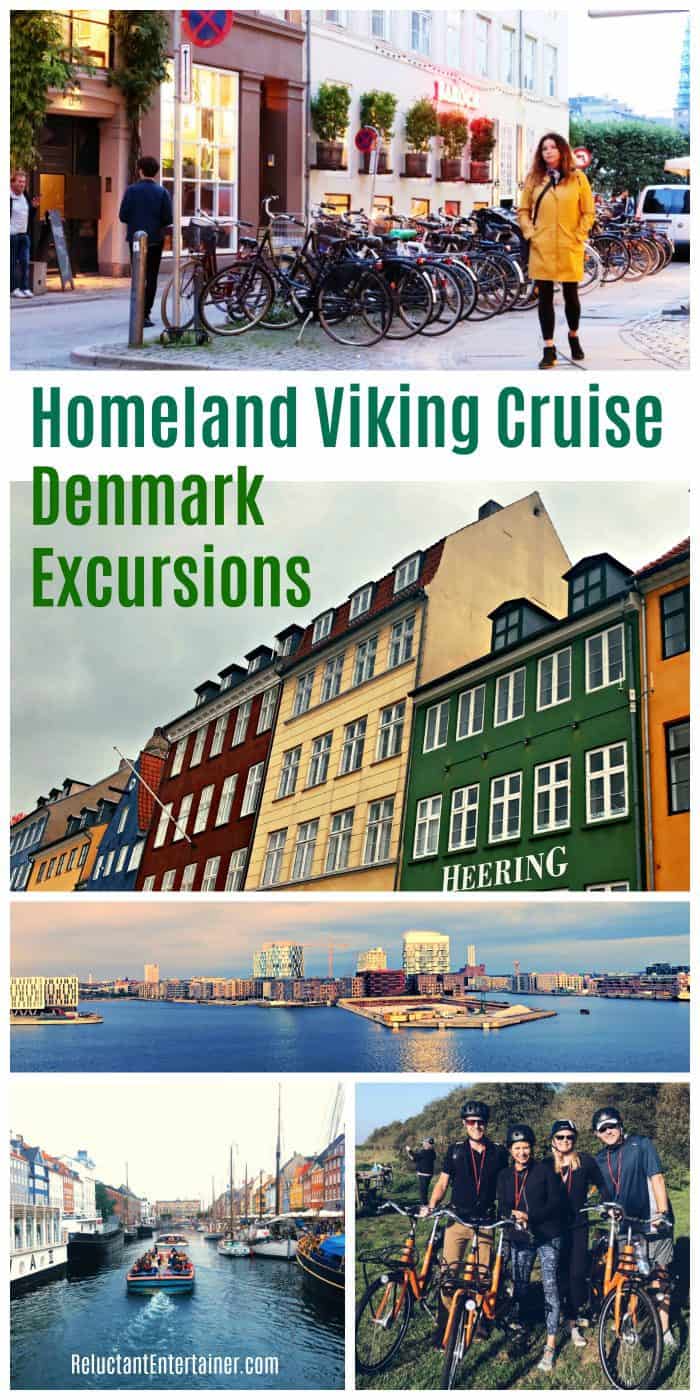 Hello and welcome to my home and table!
I'm Sandy—lover of food, family, cooking, THE BIG BOARD, travel, and bringing people together. Through great recipes and connection around the table, we become better, stronger, and more courageous people. Feasting on Life is real, and every time we do it, we grow a little more. Read more...