Tostadas with Mashed Pinto Beans
For the last 6 months I've been on a mission to teach my family how to eat up what's in the fridge and pantry before running to the store so quickly. I'm teaching my kids how to be more resourceful with their cooking, food choices, and money. My oldest son is in college and he does his own grocery shopping, so hopefully "Mom's Shopping Lesson" has taught him well.
One thing that totally makes sense when you're out of meat, is to resort to beans!
They are a fantastic source of protein, and we always keep Bush's Beans stocked on our shelves.
Food Ideas to add beans to:
Enchiladas
Tacos
Tostadas
Beans and Rice
Quesadillas
Salads
Vegetarian Dishes
Pot Pie
Shepherd's Pie
Dips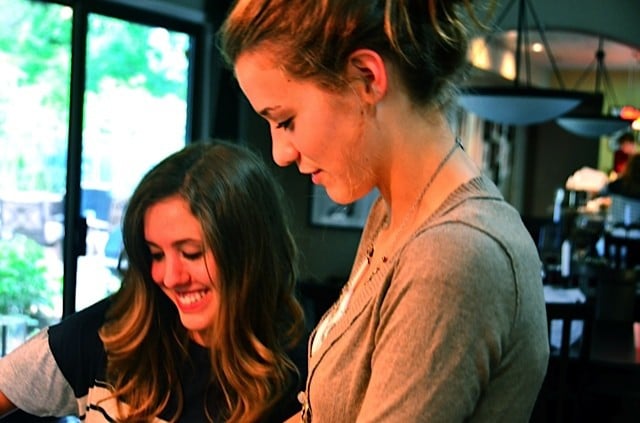 A simple recipe that is so tasty, and one that we can use garden veggies in, is to mash your own pinto beans and make tostadas.
Last week we had more kids over for dinner (summer is … feeding lots of kids), so I gave my daughter and niece the "mashing the beans" job. :)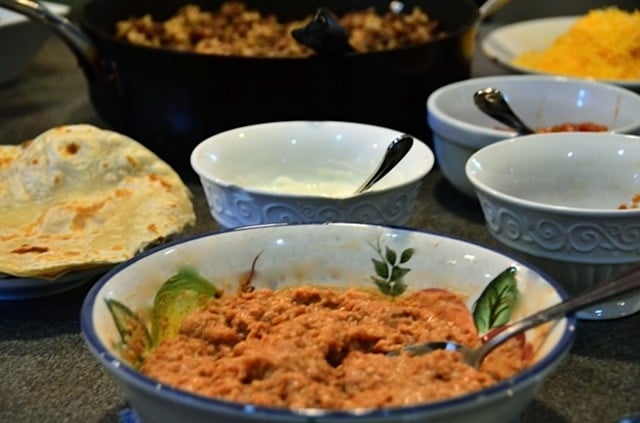 Tostadas with Mashed Pinto Beans
Serves 4-6

2 cans Bush's Pinto Beans, rinsed and drained
12 Crisp Tostada Shells
2 fresh limes
2 tsp. chili powder
Favorite taco toppings
Mash the beans on a plate with a fork. Add the beans to a bowl and add in the squeezed lime juice and chili powder; stir.
Spread the beans on crispy tortilla shells and then top with your favorite toppings, such as: Lettuce, tomatoes, cheese, olives, onions, chopped cilantro, sour cream and salsa.
What's your favorite recipe that your kids make with beans?
Hello and welcome to my home and table!
I'm Sandy—lover of food, family, cooking, THE BIG BOARD, travel, and bringing people together. Through great recipes and connection around the table, we become better, stronger, and more courageous people. Feasting on Life is real, and every time we do it, we grow a little more. Read more...