Hugo Cocktail Recipe and Silver Wedding Anniversary!
Enjoy the classic Hugo Cocktail Recipe, Insight Vacations' refreshing summertime drink, made with elderberry syrup and Prosecco!
Friends, my husband and I are celebrating 25 years of marriage today! Our once-young love is now … well, seasoned love.
I so remember, on a very hot day in southern Oregon, saying these words: I will.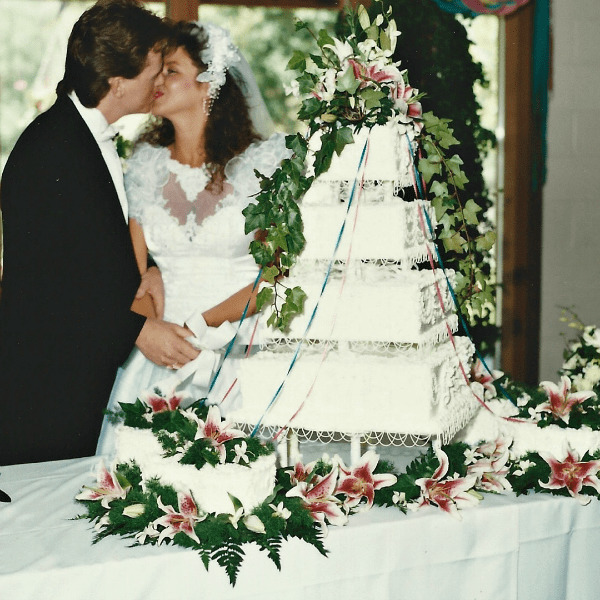 Years of experiences—our courtship, wedding day, and children's births, the loss of 3 parents, several moves and career paths, friends who've come and gone, friends who'll stay forever—our experiences have been both amazing and grueling, and truly life-changing. We have both grown so much through it all, we hardly recognize ourselves!
There's the sheer joy and love you feel when everything is right, with no tension and no misunderstanding and no disappointment. But then reality sets in— sacrifice and forgiveness and dying to self, feelings that come and go, a gnawing sense that it maybe is supposed to be better than this.
Commitment
Marriage is a roller coaster. There are the highs and the lows. But it all comes down to commitment, love, and respect.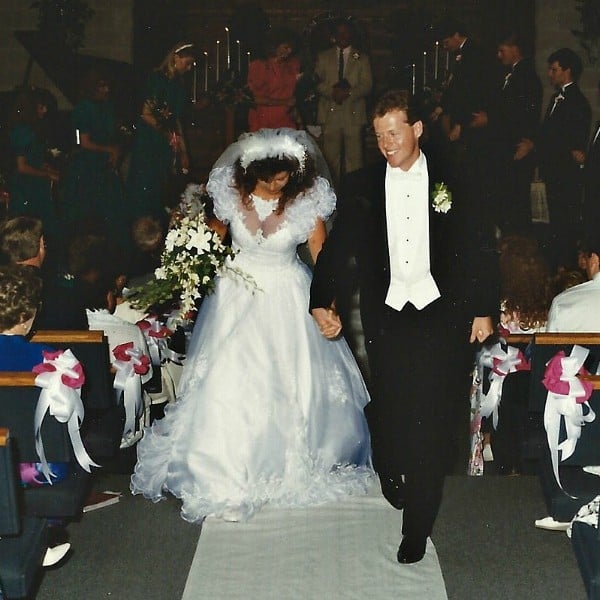 Our children have watched us the closest–every day a commitment to each other and to our marriage. Some days have been easy and some days have been gruelingly hard. Some days we've been "over the moon" in love, and then some days are rather boring. But we made a commitment 25 years ago, and we've fallen in love more and more, a little at a time, a few steps forward, a few steps back. We've made a commitment to each other, to our family, friends, and our children, to our future family and to God.
Being in our new mountain home, on this day, June 8th, 2016, we are committed to the future, with every day a gift. A new season for us, we've always said that we could live anywhere together and be happy. Because we are friends and lovers.
I will
Even though our current home is a work in progress, having things perfect on the outside won't get you anywhere, but striving for "perfection" when it comes to building a strong relationship–—will.
I will.
I will be committed to listening, changing as a result of inspiration (more than desperation), making memories, sweet times together, regular date nights (yes, even after 25 years together), and connecting regularly.
Shauna Niequest says it well about regular date nights … What puts us back together is intention, connected time together. Making that time and pushing ourselves out of the house even when we're tired is so good for us, because it reminds us that we're living a love story, not running a small business together.
Happy 25th Anniversary to us! Now it's time to celebrate!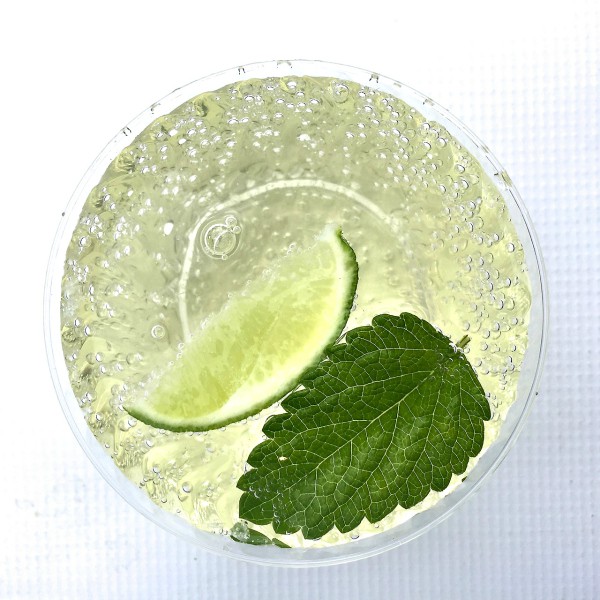 Hugo Cocktail Recipe
On my recent trip to Italy, every time we rolled into a new town, we enjoyed a glass of Prosecco, a sparkling white wine from the Veneto region of northeastern Italy.
We also enjoyed several times the classic Hugo Cocktail, Insight Vacations' refreshing, summertime drink, made with elderberry syrup and Prosecco.
This time, with fresh mint from our backyard in Medford, and a slice of lime, won't you celebrate with us our 25th SILVER wedding anniversary?
ENJOY!
Get the Recipe: Hugo Cocktail Recipe
Refreshing celebration drink made with Prosecco (or champagne).
Ingredients
Ice cubes
200 ml Prosecco, or champagne
100 ml sparkling water
1-2 teaspoons elderflower syrup
1-2 mint leaves
1-2 slices of lime
Instructions
Crush or muddle 4 mint leaves into a large wine glass.

Add a small amount of elderflower syrup (about 1-2 teaspoons).

Add the lime juice, Prosecco and mineral water. Stir well.

Add more mint leaves and lime slices, and ice as desired.
Hello and welcome to my home and table!
I'm Sandy—lover of food, family, cooking, THE BIG BOARD, travel, and bringing people together. Through great recipes and connection around the table, we become better, stronger, and more courageous people. Feasting on Life is real, and every time we do it, we grow a little more. Read more...