Kimpton Hotel Monaco Downtown Seattle
Enjoy this Kimpton Hotel Monaco Downtown Seattle review, next to the Outlier Restaurant, with places to eat and things to do in Seattle, Washington!
This past weekend, my family and I enjoyed a fabulous stay at Kimpton Hotel Monaco Downtown Seattle, along with great food, gorgeous weather, and an epic U2 Joshua Tree concert at Century Link Field!
Let's just say it was the best Mother's Day. Having your grown-up kids all together, in a sunny, beautiful city — way too much fun!
When we arrived in Seattle, the sun was peeking through the clouds, and little did we know we'd have a glorious weekend in the city!
Our family was all together, our daughter joining us from college on Queen Anne, for the weekend.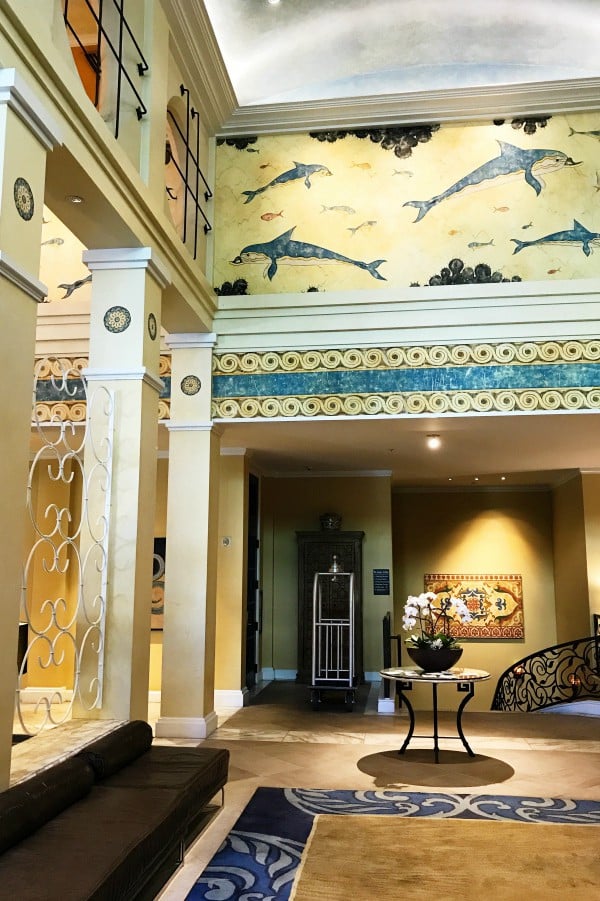 Kimpton Hotel Monaco Downtown Seattle
When we arrived at Kimpton Hotel Monaco Downtown Seattle, you walk into a classic Kimpton lobby that is always first-class, with luxurious, yet playful, rooms, and a vibe that's truly one of a kind.
The location of this Kimpton Hotel Monaco is close enough to walk to the water, Pike Market, and *Century Link Field.
Did I mention that the Kimpton hotels are pet-friendly?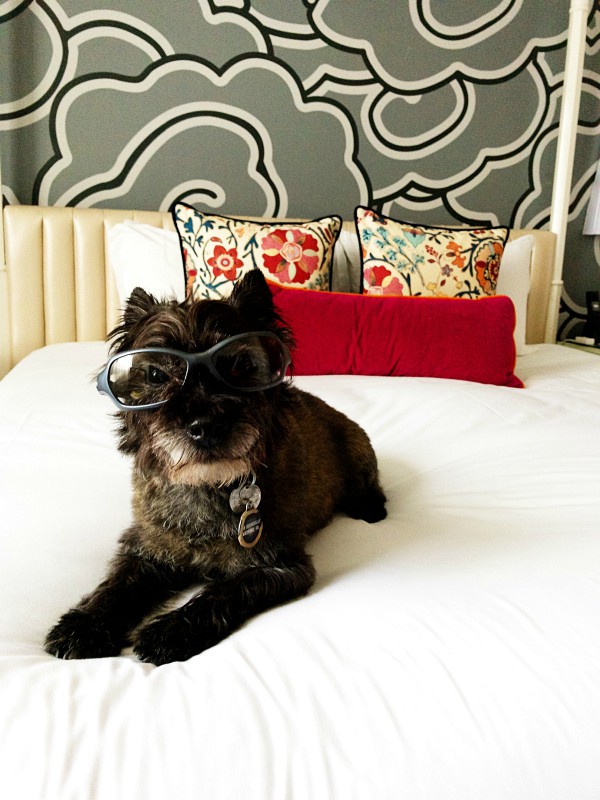 Haggis made himself right at home.
Stepping inside the charming rooms of this boutique hotels, you'll find the eclectic decor a hodgepodge reminiscent of a world traveler who collects items on journeys near and far.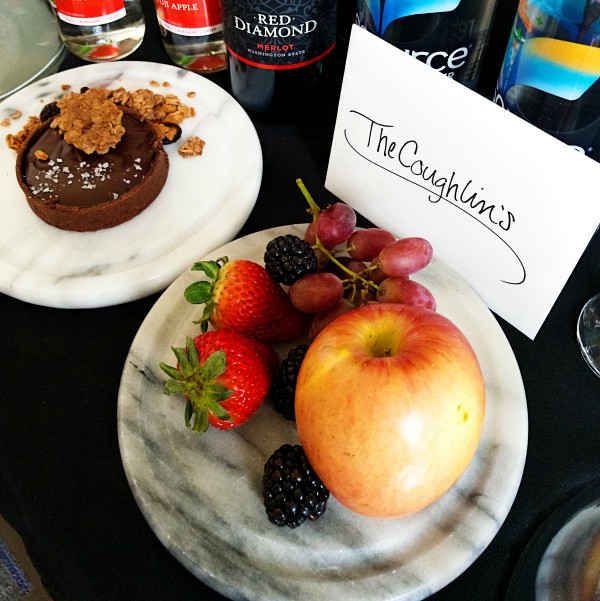 Kimpton Hotel Monaco always seems to do it right. Having stayed in other properties, I would say they specialize in little extras. Like this sweet welcoming gift of berries, a chocolate tart, and drinks and wine, the makings of an unforgettable getaway in the city!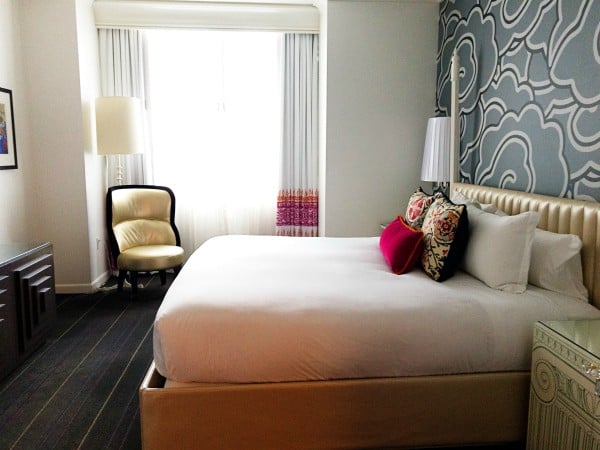 We stayed in the Monte Carlo Suite, with a view of the city. The plush pillow-top king bed with Italian Frette linens, and very comfortable sofa sleeper queen bed in a living room and seating area, were divided by thick privacy curtains separating the bedroom and living room.
Of all the hotels in downtown Seattle, amenities at Kimpton Hotel Monaco will make you feel right at home, including a hosted wine hour, featuring local wineries, every evening in the gorgeous lobby of our boutique Hotel Seattle.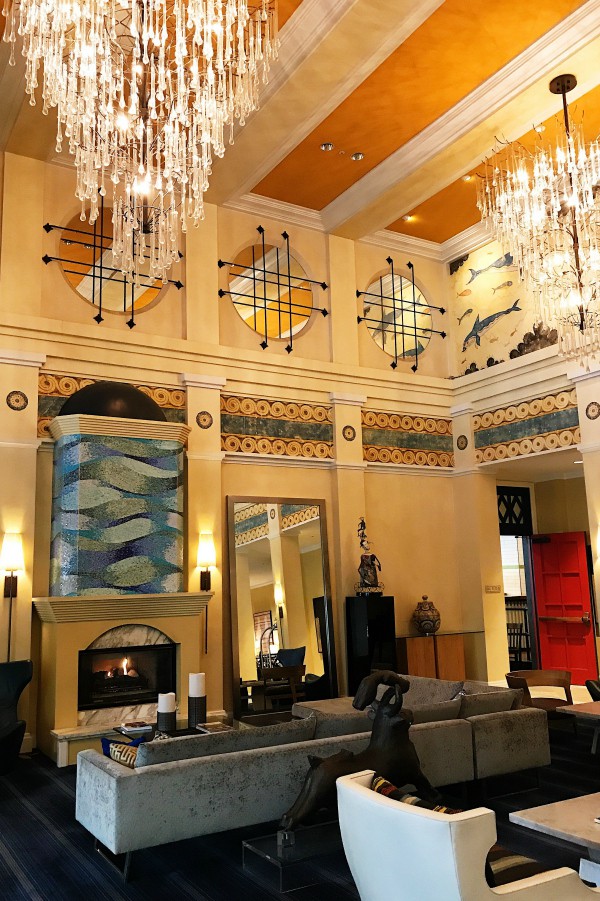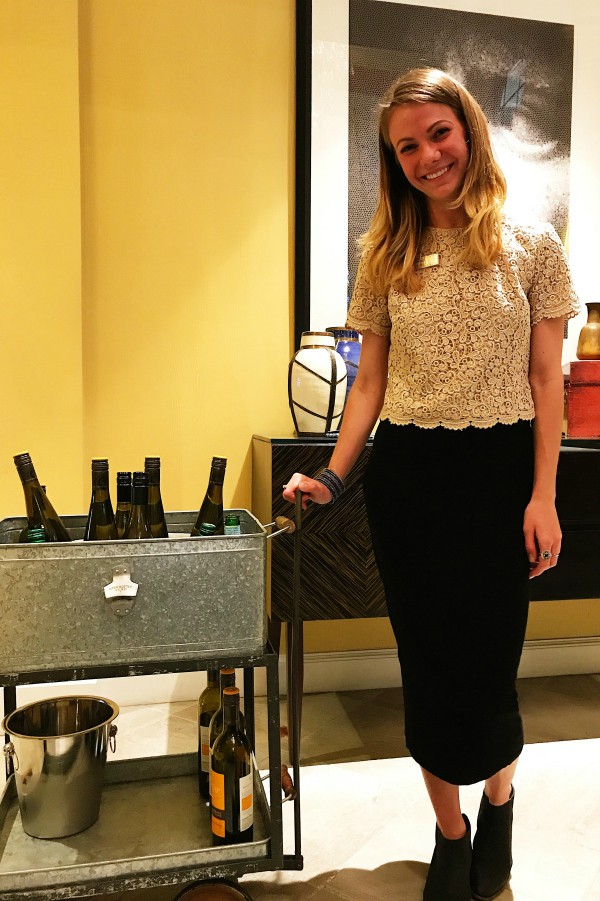 Always a tasty appetizer to nosh on.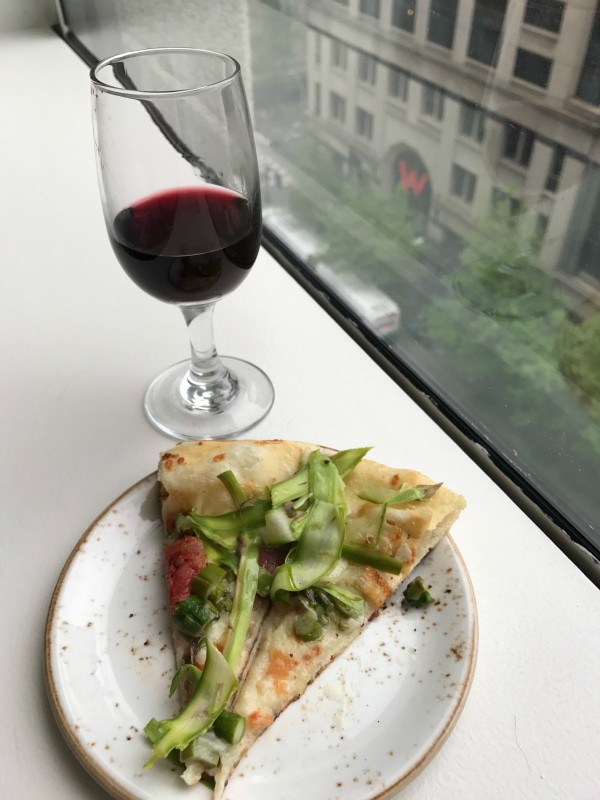 A few other things to enjoy: A free yoga mat in the room, comfortable bathrobes, luxury Atelier Bloem bath amenities, complimentary hotel bicycles to use during your stay, standard speed Wi-Fi for a $15 (plus tax) nightly fee, local calls, weekday newspapers (including: The Seattle Times, The New York Times, and USA Today), morning coffee + tea service, boarding pass printing at the front desk upon request, as well as 24-hour business and fitness center access.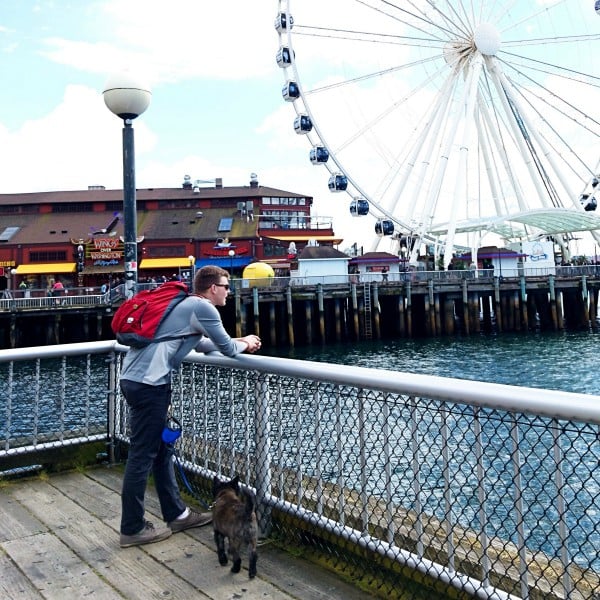 And who has the cutest pet in the world?
We do! Kimpton Hotel Monaco welcomes all pets, no matter the size, breed or weight, and at no additional charge with food and water bowls, a pet bed placed in your room, a bottle of spring water and treats, and disposable pickup bags.
We took Haggis out on many walks in the city. "Toto" …. people would say under their breath as they passed by.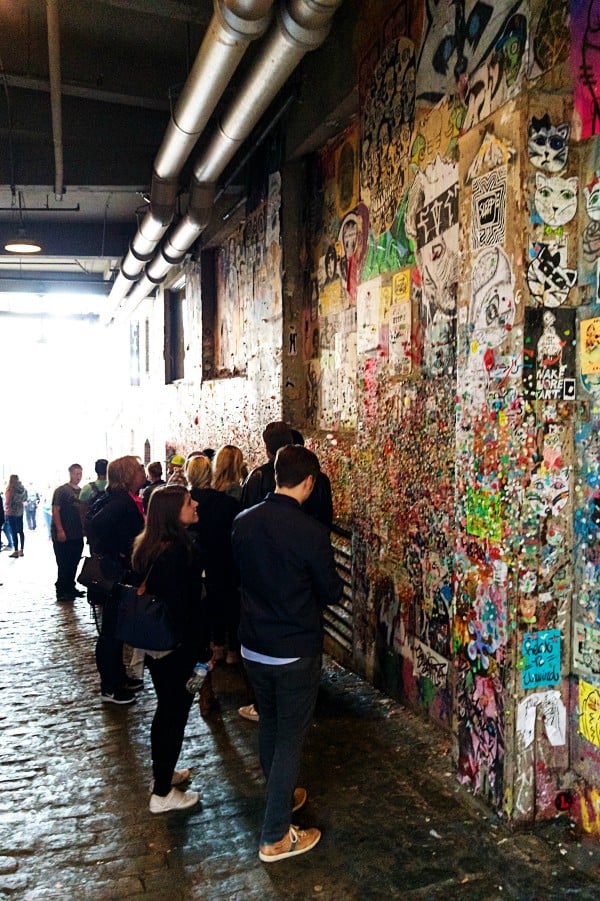 Seattle is … the Ferris Wheel, Bubble Gum Wall, and always buying fresh flowers!
Outlier at Kimpton Hotel Monaco Seattle
Located within easy walking distance of Pike Place Market, and the waterfront in downtown's Financial District, Outlier at Kimpton Hotel Monaco Seattle has amazing food, with some of the finest Pacific Northwest ingredients.
You can enjoy fire pits on the heated seasonal patio, and they specialize in Washington wine or a locally brewed beer or cider.
Brunch consisted of: Avocado and Dungeness Crab Toast, Country Benedict, Fried Chicken and Waffles, and a House Ground Cheeseburger, topped off with a couple Apple Fritters.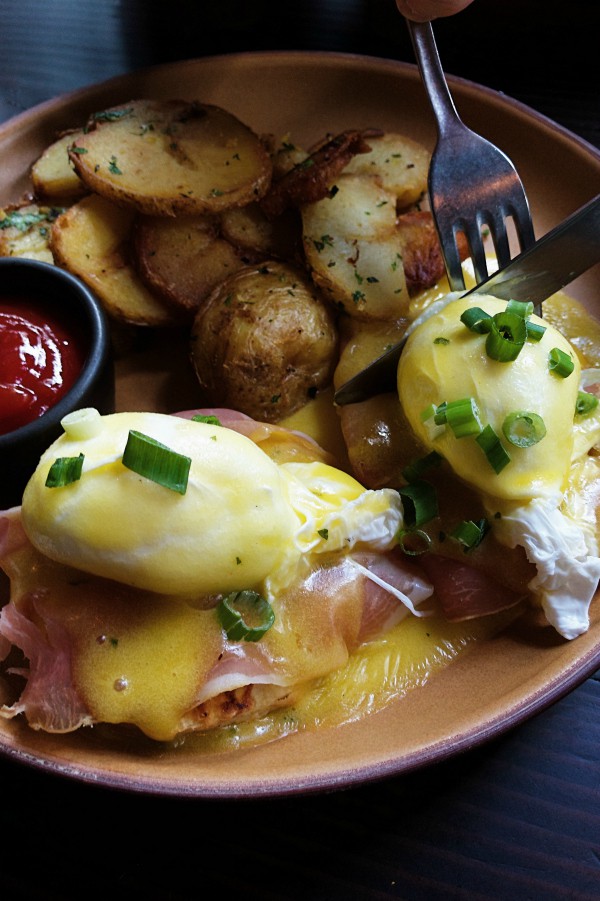 They serve a variety of tasty dry sodas: Cucumber, Vanilla Bean, Fuji Apple, and Blood Orange.
Stateside Seattle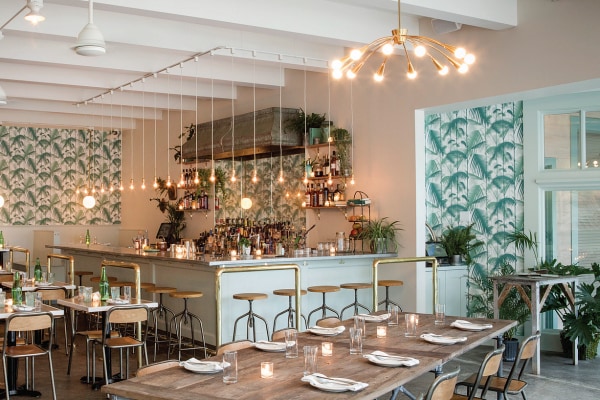 The highlight of our vacation was eating at Stateside Seattle, a Vietnamese cuisine with attention to the Chinese and French.
Can you say … out of this world? We started off with Crispy Duck Fresh Rolls wrapped in fresh herbs and rice paper!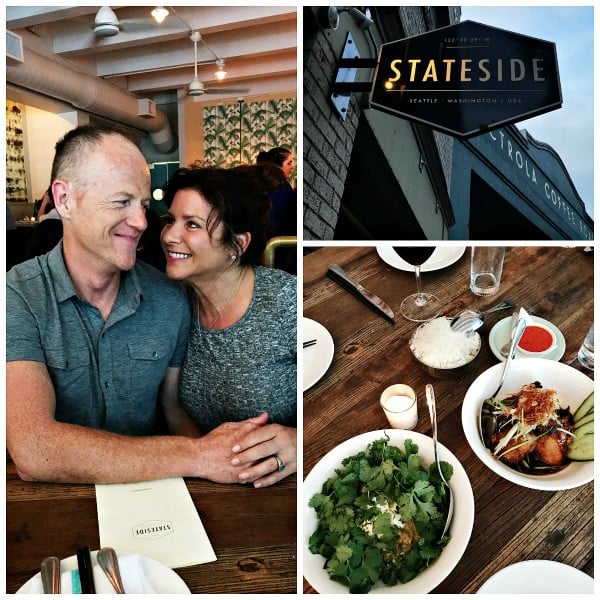 We transitioned to the main dishes: Master Stock Crispy Chicken, free range chicken poached in aromatic stock, then fried crispy, shallot-ginger crunchies and master stock for dipping. And then to Cha Ca La Vong, a black cod marinated in turmeric and galangal, rice vermicelli, fresh dill, cilantro, mint, and peanuts, and lastly, Goat Curry, grilled goat and dried haricots verts braised in fresh curry paste, with coconut milk and yogurt, all served with a side of ginger rice!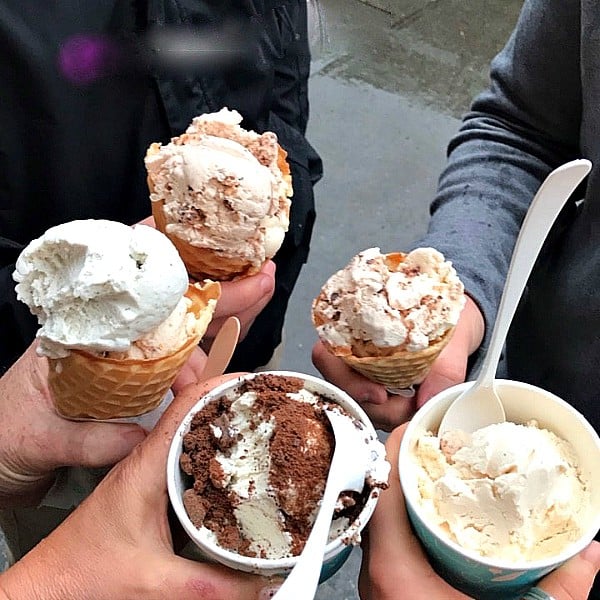 Molly Moon's Homemade Ice Cream
You can't visit Seattle without a quick stop to Molly Moon's Homemade Ice Cream! Since we were on Capital Hill, we walked to get our creamy and delicious homemade ice cream. They have several locations around Seattle!
Storyville Coffee Pike Place
For breakfast we visited our favorite coffee locale at Pike Place, Storyville Coffee. Everything is made in-house, and there's an incredible view of the Puget Sound and Pike Place Market. We sat by the fireplace, with warm lighting, lounge, stool, couch & tabletop, and enjoyed coffee and Mother's Day!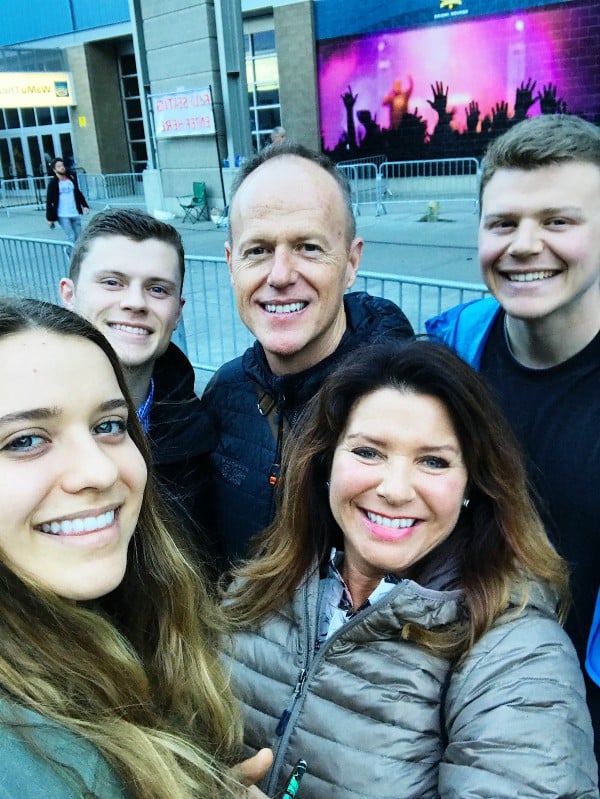 Century Link Field – U2 Joshua Tree Tour
Lastly, we ended our vacation with a great time at *Century Link at the U2 Joshua Tree Tour! U2 has been a favorite band of ours for years (my husband being Irish, and overall really loving Bono).
We were way up high, but there was not a bad seat in the house!
Kimpton Hotel Monaco Downtown Seattle sponsored our hotel stay. As always, all opinions are my own.
More Seattle travel posts: The Alexis Hotel, and Hotel Vinatage, Downtown Seattle.

Hello and welcome to my home and table!
I'm Sandy—lover of food, family, cooking, THE BIG BOARD, travel, and bringing people together. Through great recipes and connection around the table, we become better, stronger, and more courageous people. Feasting on Life is real, and every time we do it, we grow a little more. Read more...