Mini Caprese Bites on a Warm Summer Night
These Mini Caprese Bites are the perfect warm summer night appetizer!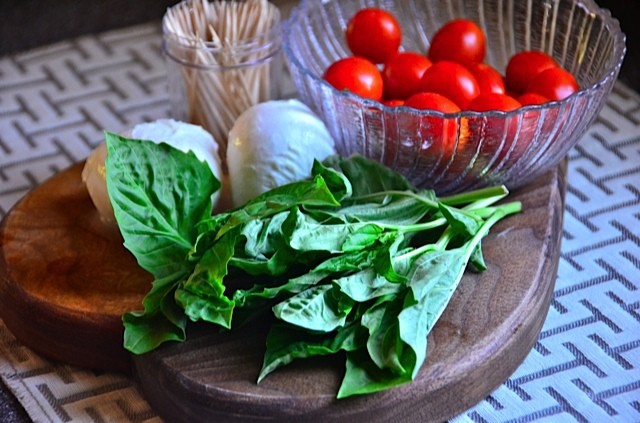 I'm so glad that hospitality is not always about me opening up my home, and that I also have very hospitable friends.
Last week my friend invited some moms and daughters to her beautiful back yard on a warm summer's night. I think we were having such a good time, we lost track of time!
The next morning when I woke up, I counted the hours that we were together – seven hours! We started at 5:30 and left after midnight. And I think our daughters had a bit of fun, too. :)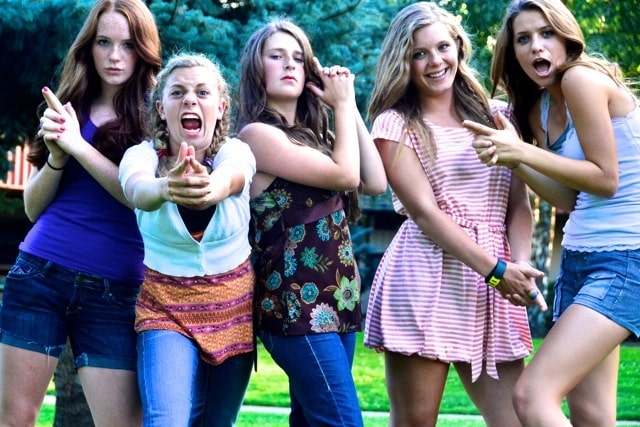 (Photo taken by my Abby)
If you're a reluctant entertainer, remember sometimes the easiest thing to do is to have everyone bring an appetizer or salad. Especially if you're entertaining women, they are perfectly content with a meal like this.
We had melon wrapped in prosciutto, homemade salsa and chips, bacon wrapped chestnuts, bread bowl filled with amazing spinach dip, and a sweet strawberry green salad. Yes, my friends are fantastic cooks!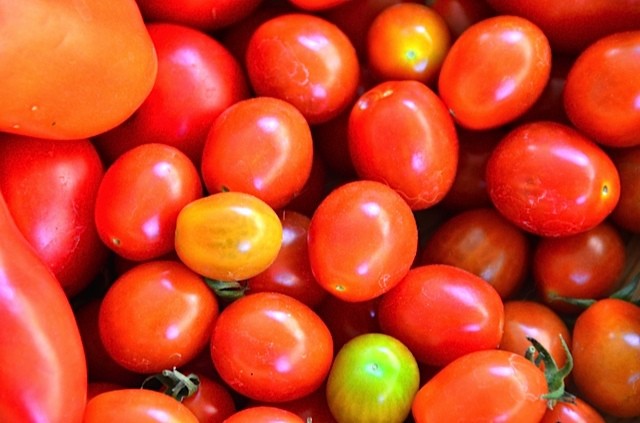 Since our cherry tomatoes are in fully ripe right now, I knew right away what I'd be bringing when I said "yes" to the invitation.
Mini Caprese Bites on a Stick. Light and easy. The essence of summer.
When's the last time you invited girlfriends over for a light meal?
Get the Recipe: Mini Caprese Bites
Ingredients
16 ripe grape or cherry tomatoes
16 fresh mozzarella balls or chunks, about the same size of the tomato
16 basil leaves
3 T. olive oil
1 T. balsamic vinegar
1 tsp. Italian seasoning
Sea salt and fresh ground pepper
Instructions
Wash and dry the cherry tomatoes. Pierce the tomatoes with the toothpicks and lay them out on a plate.

Fold the basil leaf in half and push it onto each tomato, on the toothpick.

Next, push the chunk of mozzarella onto the toothpick, under the basil leaf.

Place each Caprese Bite onto a platter.

Whisk the olive oil, balsamic vinegar, salt, pepper and Italian seasoning together.

Drizzle the olive oil mixture over the tomatoes and serve!
Hello and welcome to my home and table!
I'm Sandy—lover of food, family, cooking, THE BIG BOARD, travel, and bringing people together. Through great recipes and connection around the table, we become better, stronger, and more courageous people. Feasting on Life is real, and every time we do it, we grow a little more. Read more...