Mini Christmas Cake Cheese Board
For holiday entertaining, make a Mini Christmas Cake Cheese Board with cheese and cake! Serve for breakfast, brunch, or bring to a potluck party!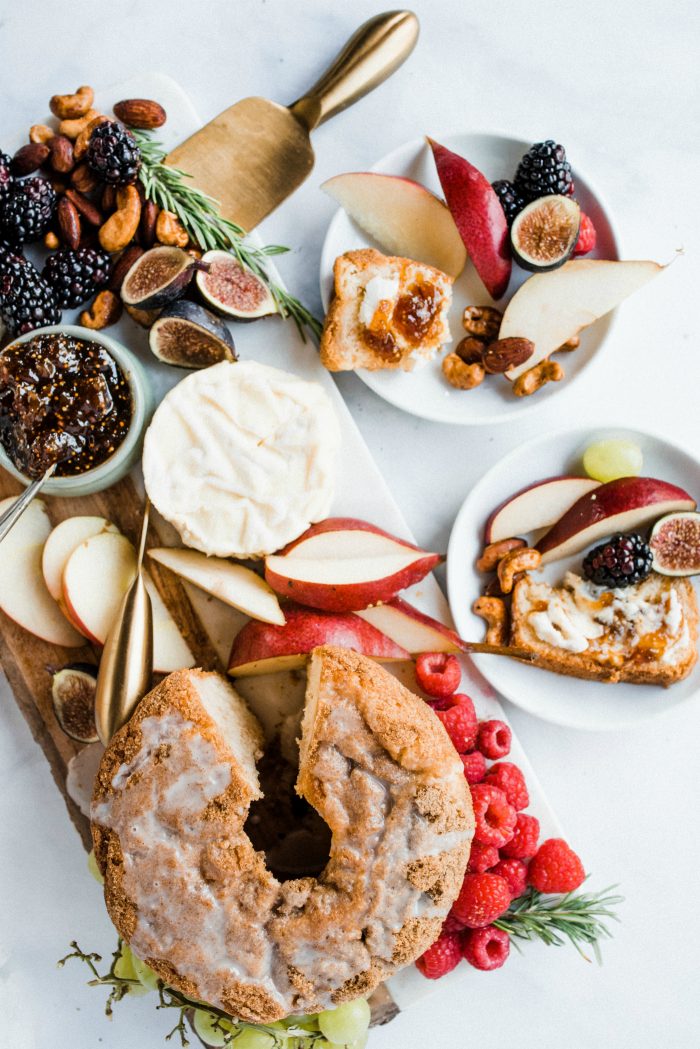 Friends, this is a fun post todayI We love having our daughter home with us for a season, and then our puppy? Alder the Whoodle is the joy of our lives.
Mini Christmas Cake Cheese Board
So today in festive-style, I'm sharing with you a delicious breakfast appetizer for Christmas morning, or any breakfast when you might be hosting guests.
A Mini Christmas Cake Cheese Board is perfect for bringing to a feast, and remember the leftovers (if any) are just as good for snacking on back home!
This board was inspired by Abby's deep desire to have cheese and cake—two of her favorite things—for breakfast.
Winter essence of fig
The tanginess of the goat cheese perfectly compliments the sweet crumbles of the coffee cake, and the winter essence of fig spread. Oh, and the brie smears perfectly onto the apples and pears. HELLO WINTER CHEESE BOARD! :)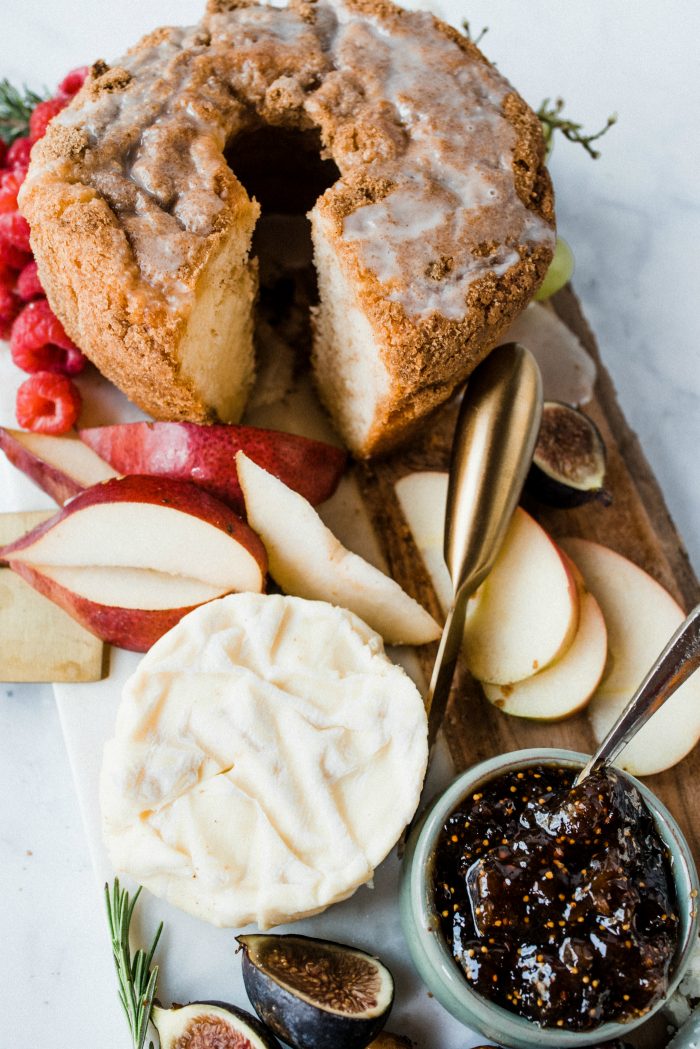 Who needs crackers when you can have cake!
Try my friend Mary's Cranberry Christmas Cake or this Night Before Christmas Coffee Cake!
Cheers to this breakfast appetizer!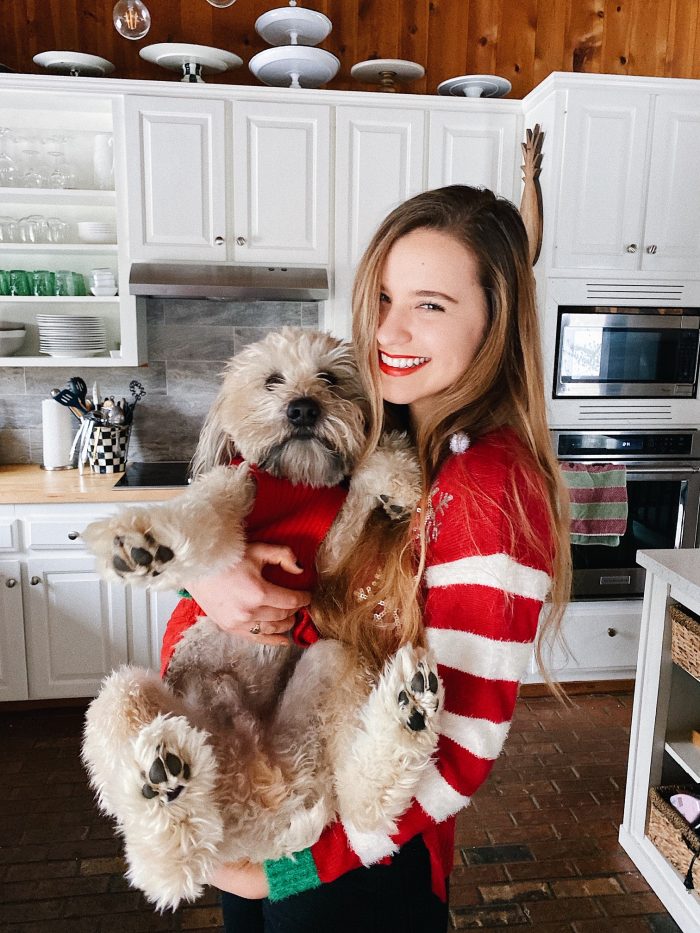 Alder the Whoodle
Oh, and honestly, I can't help but keep looking at these adorable pics of Abby and Alder, our Whoodle.
Our pets mean the world to us, and we have so much fun with them.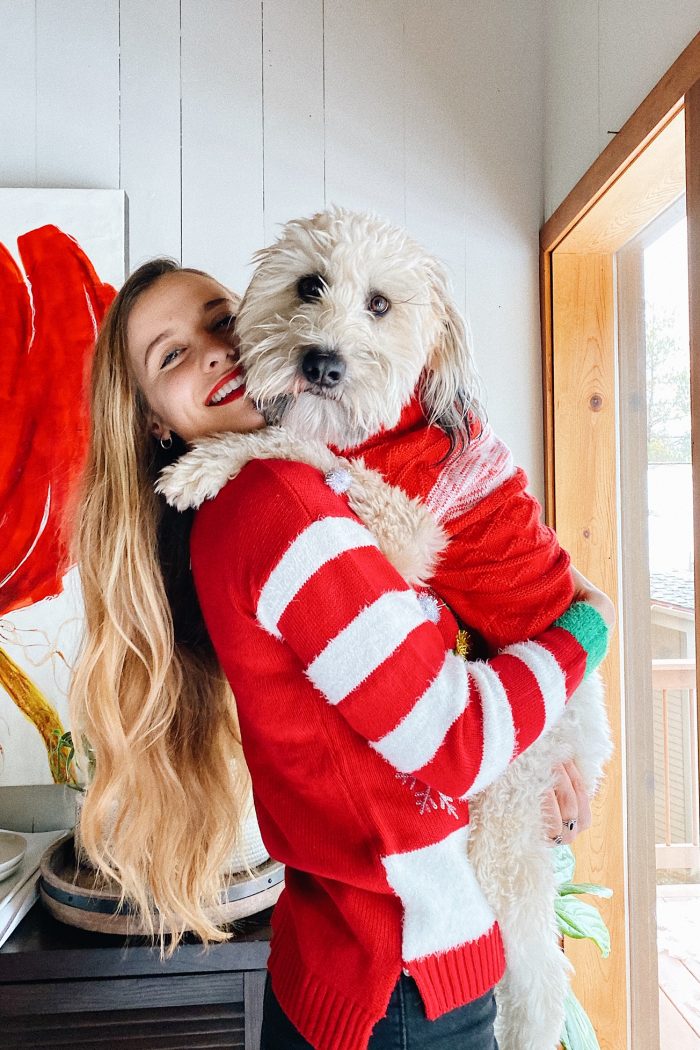 They are definitely a way to bond a family together, too. Quite honestly, we probably say things about our pets that we'd want no one else to hear or see. Like how many kisses a day they get, the things that make them so cute (and not quite cute to others), and the inside jokes.
FUN. Pets truly bring us joy.
Here's what you need to make this pretty board for Christmas!
One mini cinnamon coffee cake (from Trader Joe's), or other small cake
One wedge cheese, goat cheese, and a small wheel of brie
Blackberries, raspberries, Honeycrisp apples and a Red Crimson pear
Fig spread and fresh figs
Roasted Maple and Bourbon Nuts recipe
Green grapes and rosemary to garnish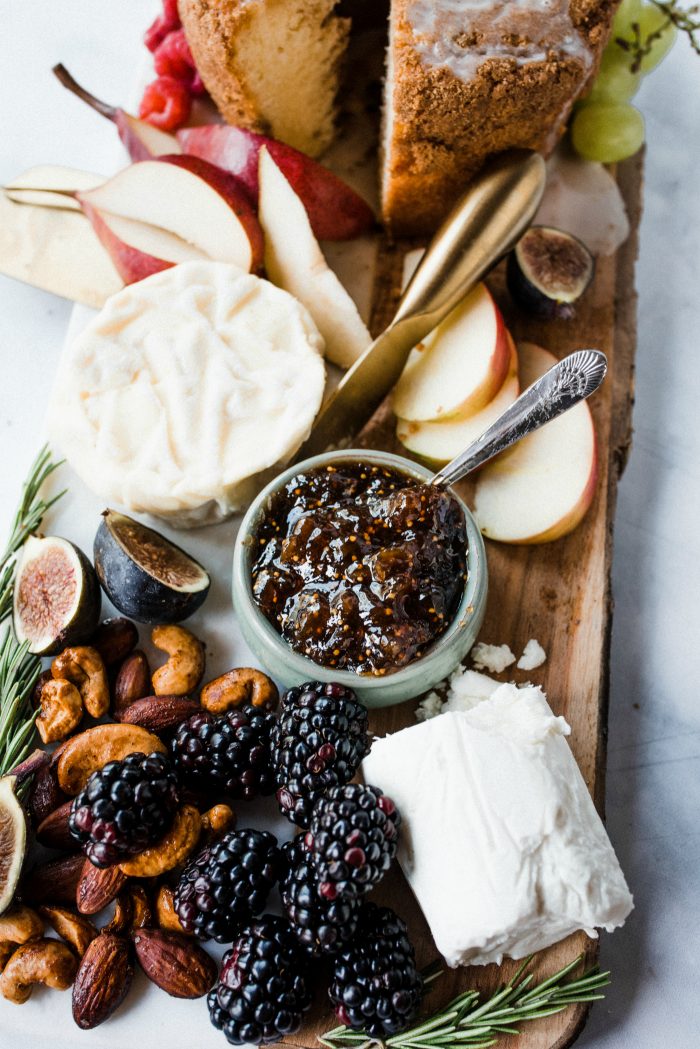 Best way to serve this cake and cheese board!?
Set it out, they will come! :)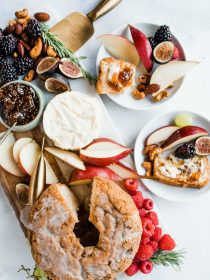 Get the Recipe: Mini Christmas Cake Cheese Board
Ingredients
Mini cinnamon coffee cake, from Trader Joe's, or other small cake
One wedge cheese
Goat cheese
Mini Brie
Blackberries
Raspberries
Fig spread
Roasted Maple and Bourbon Nuts recipe
Honeycrisp apple
Red Crimson pear
Fresh figs
Green grapes
Rosemary to garnish
Instructions
Assemble all ingredients onto your desired board. Don't forget the napkins, plates, and knives!
Hello and welcome to my home and table!
I'm Sandy—lover of food, family, cooking, THE BIG BOARD, travel, and bringing people together. Through great recipes and connection around the table, we become better, stronger, and more courageous people. Feasting on Life is real, and every time we do it, we grow a little more. Read more...