10 Packing Tips: My Trip to Mwanza, Tanzania for Protectors Nation
This post is about my recent travels to Mwanza, Tanzania for Protectors Nation, plus I'm sharing 10 Packing Tips for Africa.
My husband and I recently returned from a 3-week trip to Africa, where we brought Paul's Freedom from Bullying program, The Protectors, to the schools in East Africa. No such trip is without its challenges, and trust me, we had those along the way. But in returning to the United States, we feel so fortunate for what we have, for the experience we've been given, and are determined to continue to make a difference in this world. Our hearts are full of love for the African people, and we're excited to see where our venture leads us.
My 10 packing tips.
We started our journey by spending a good amount of time packing, repacking, and packing some more. We were determined to NOT check anything on, and our restriction for KLM airlines was 26 pounds total (which means 2 carry ons – each). At first this was a challenge for me, but looking back, it was the best thing to eliminate "stuff" that I did not need.
1. Start off with a light suitcase or duffle bag and a purse that holds an iPad, water bottle, etc. You can have 2 bags.
2. Take with you a scale that weighs the bags; extra copies of credit cards and Visas. We took gifts to our hosts, so had to allocate weight for that.
3. Pack a zip-out shopping tote bag that you can check on the return flight with dirty clothes (things that you don't care if they get lost), and bring gifts back in your main bag.
4. Remove anything from its package (that could add weight), and use packing envelopes (or packing cubes) for the clothing. Rolling works best if you don't have the cubes. Wear your heaviest items when you check in and they weigh the bags (jacket, clothing, stuff pockets with phone, batteries, etc) then you can always put back ina the bags after you get through security.
5. Take one pair of comfortable walking shoes that work for dress and casual (and working out), a pair of light flip flops. (Love my Teva's.)


6. Three skirts and exchangeable blouses, two dresses. One lightweight sweater and jacket. Light workout clothes for yoga in the hotel room and for the return into the States. Light sleepwear, etc.
7. One book to read; small devotional; 2 small moleskin journals; 1 small Sudoku book.
8. Ipad and Iphone; small Sony Action Cam recorder; chargers adn universal plug ins.
9. Every Day Detox tea, Via coffee packs, First Aid kit (small), converters. Meds, Cipro, etc. Lots of ziploc bags.
10. Very little makeup, brush, hair products, etc. All liquids need to fit in a quart size ziploc. (Follow TSA rules)
Leaving.
It was hard to say goodbye to our kids for 3 weeks, 2 who brought us to the airport, and one in China. You just never know when you say goodbye what the future holds when you travel.
From my journal: Love our little family so much. If death separates us, we know that they have "true grit" if something happens to us.
We also saw it in the faces and body language of other nationalities, that saying goodbye is never easy.
From my journal: Waiting in airport line in DarSalaam, watching an African family say goodbye to their mother. Beautiful people, tears streaming down their cheeks, daughters hugging and comforting. There seemed to be a mourning spirit, of wondering if they'd see each other again.
Every day is a gift.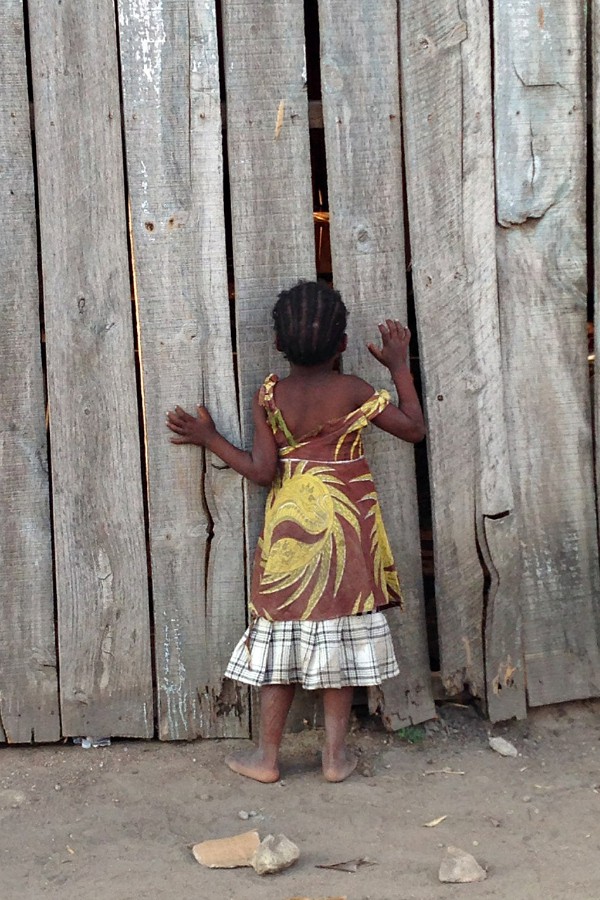 Thoughts on stuff.
At the end of our trip, I thought I'd be sick of the clothing I brought. Heading on through Cairo, Egypt, and then our final destination of Istanbul, Turkey (I'll write about this in a separate post), at this point I was trained in my mind to not think about "stuff," like how my hair was going to look, what I was going to wear, all the luggage we'd normally have to pack and lug around (when staying in 6 different hotel rooms like we did).
Because we brought so little, our life for 3 weeks was very simple.
Stuff only weighs on us. Physicially, emotionally, and materially. This trip gave me a life lesson that I do not want to forget. Strip off the weight, and enjoy the simple.
From my journal: Stuff is bondage.
I say emotionally, because when my husband and I traveled together 10 years ago while he did a speaking tour through England, and we popped over to Ireland, we felt the same way. On those trips, I do remember bringing way too much luggage (sigh), and it was a burden. But emotionally, we were 2 little love birds that felt light and free. There is something about getting away with the one you love, for an extended period of time.
Working together during these 3 weeks was enjoyable, again, not without challenges, but honoring, binding, meshing and molding, stripping and building, cementing our marriage. It's sometimes the tough stuff that makes us stronger people. Two together brings clarity and insight when involved with soulful work.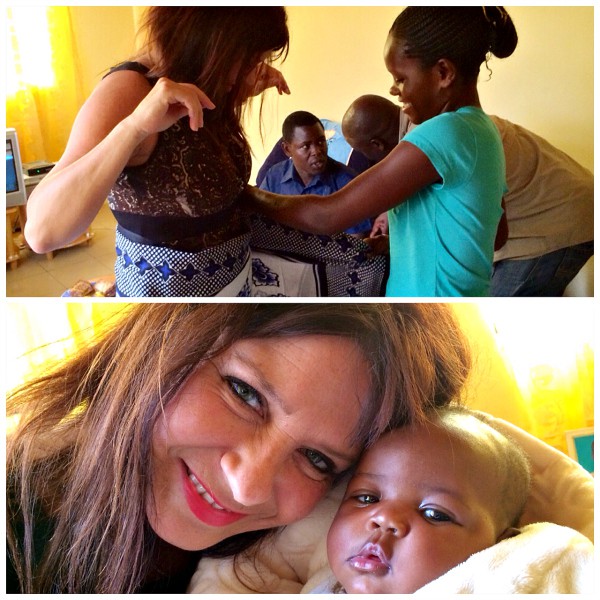 Hospitality.
When we arrived in Mwanza, we were greeted with open arms and beautiful hearts, as our host and his family took us immediately to their home where we had tea and French toast. Mid-day tea is very common with Africans, and whether you're hungry or not, some sort of "brunch" is served. Jerald, Lydia, Reagan, Junior, and Beth were such a generous, sweet family. Both Jerald and Lydia speak English very well. Jerald ended up being one of the translators for Paul's work in the schools.
From my journal: Their eyes; something about their eyes. Their eyes, their hearts, their love – all procede mine.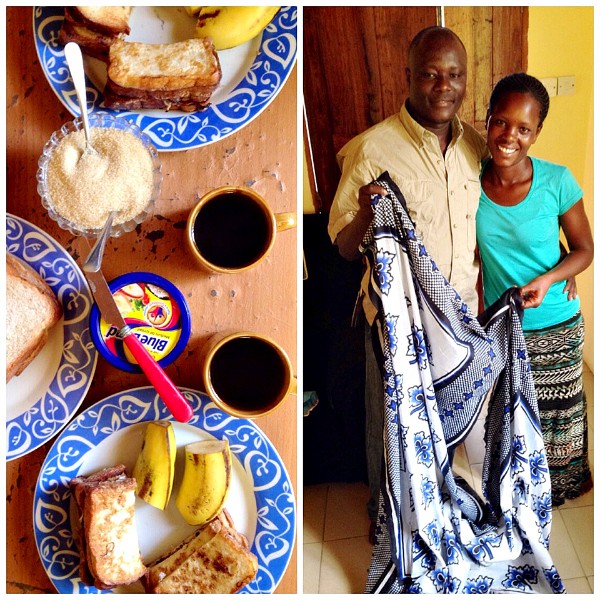 We noticed they served us beautiful French toast, but they ate white bread, butter, and bananas. The best for their guests. How beautiful is that?
Here are the beautiful host family's children. Beth was always afraid of Paul. :)
It's not uncommon for the power to go out, which it did almost every night we were there. We have videos of us walking through the villages where all you see is candlelight. Our meals ended being very late in the evening, partly due to the lack of power.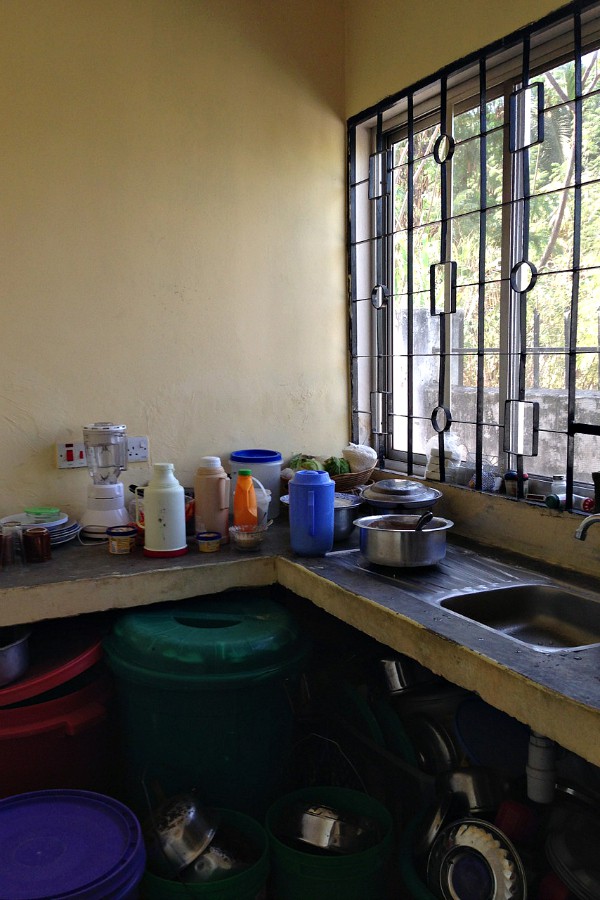 I love this photo of Lydia's kitchen. Lydia would always enter the room with a certain vitality, a glow, confident in her hospitality. I loved watching this; it was so beautiful. There was also no strict time frame, which goes along well with "African time."
Most meals consisted of a meat, white rice, beans or legumes, collard greens, and a plate of bananas.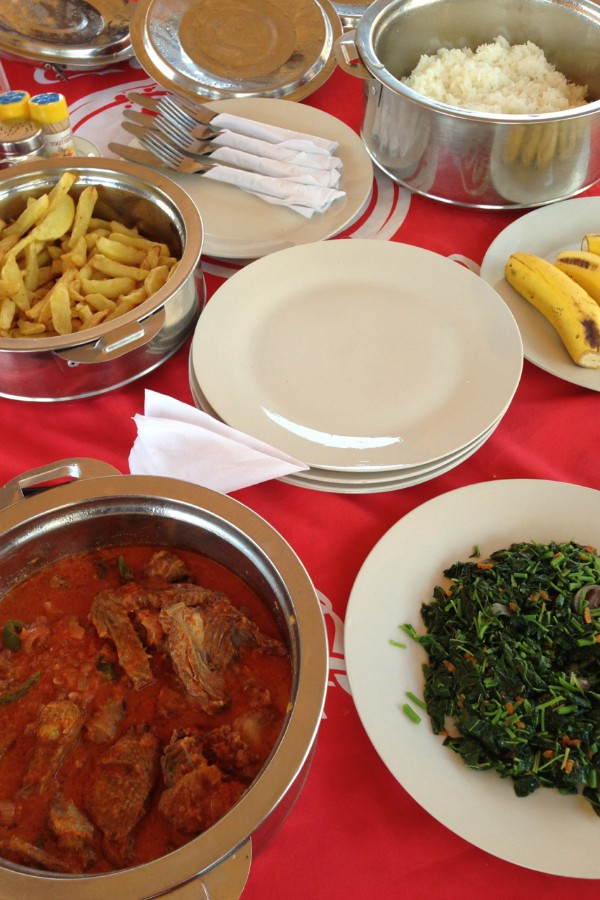 Gifts.
There, in their home, they blessed us with amazing gifts. A shirt for Paul, which he wore to many of the schools, and a kitenge (African garment similar to sarong) for me, which we cut in half and I wore to church around my neck, and as a skirt wrap to some of the schools.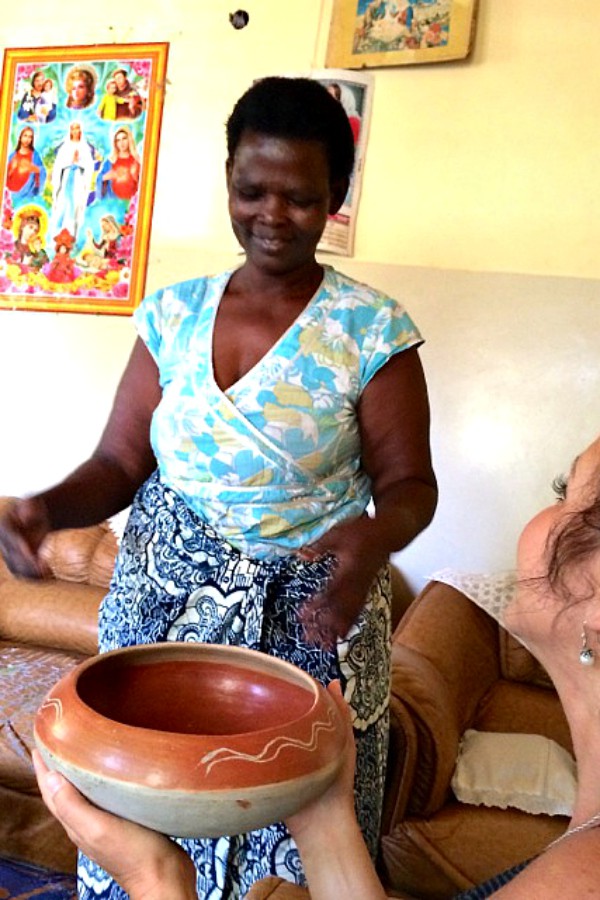 From my journal: A gift to Africans means "surprise!" And is handed over in glee!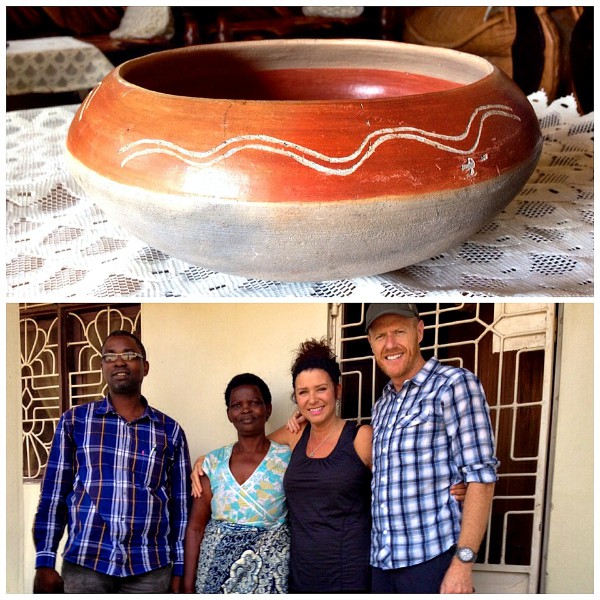 Another home we visited was Robert's mother, and she blessed me with this handmade bowl. We sat and visited for a couple hours here in Geita. She did not know English, but just sitting and sharing a soda, and pictures that she brought out, was all the connection we needed. That, and a few hugs!
African time.
We were warned about African time. That things run very slowly, and never on time. From our experience, it's usually 1-2 hours later. Our first experience was in the DarSalaam airport, and it didn't end until we flew from Mwanza, to Dar Salaam, to Cairo. There in Cairo, people seemed to have a more "snap-to it" approach to everything!
From my journal: We realized we'd sit back, not wish our life away, let it flow, that it was all okay.
After being in Africa for a few days, and a quick day trip out to the Serengeti (the outskirts of the park, where we saw zebras, impalas, baboons, and monkeys), Paul started saying "Hakuna Matata" which means, there isn't a problem, or trouble. They laughed at us, but we meant it.
Coming from the USA, where we expect everything to come to us, and fast—African time is not rushed. (The guys above, sitting outside the "Internet Cafe.")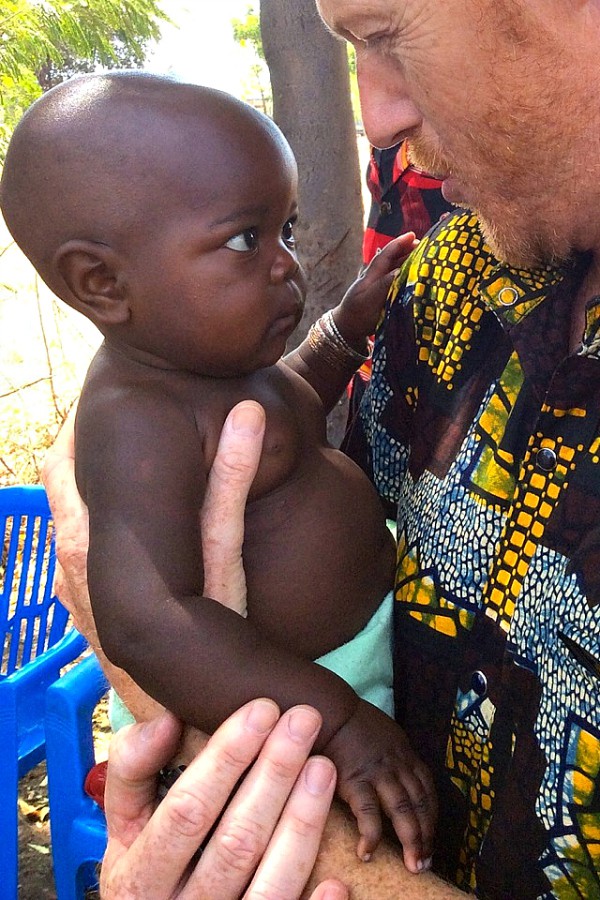 African kids.
Wow, what an eye opener. African kids are happy, carefree, they make up their own games, have very few toys. Their mamas carry the babies around in packs, and we rarely heard any crying. We went to a 3-hour church service, and it was the older siblings who carried their younger siblings around.
From my journal: African kids are calm, happy, with no entertainment, and love to listen to adults talk.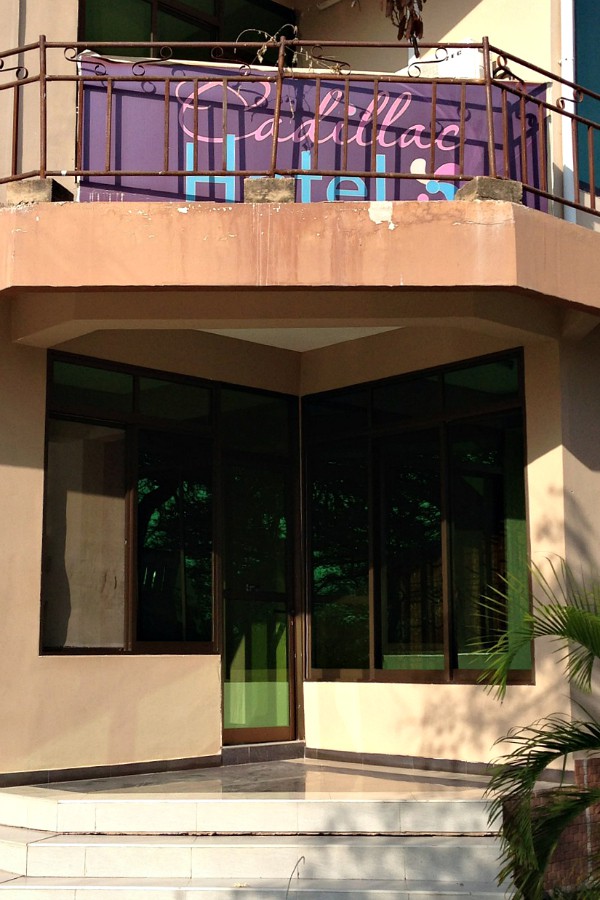 Hotels.
Never having gone to Africa before, I would totally recommend travelers to stay in the outskirts of the big city hotels. We stayed at the Laventry Hotel, which in American money cost about $40 per night. It was clean, with excellent staff and amazing food, and it had everything we needed, except it's WAY out of town, with no internet. There's a price to pay for not being in the big city, but you also get to stay right in the villages and experience the authenticity of the beautiful African people. This was a huge blessing to us, as we stayed in Mwanza, Magu, and Gieta.
From my journal: A comfortable bed and shower (even some showers were cold) after a long hot day: A blessing.
The hotel mosquito nets? Not my favorite. Paul made us use it every night, but I felt constricted, claustrophobic a bit.
For interent, we'd have to find an internet cafe or a restaurant that had wi-fi, so we were limited. It was a challenge for us at first, but we adapted.
Transporation.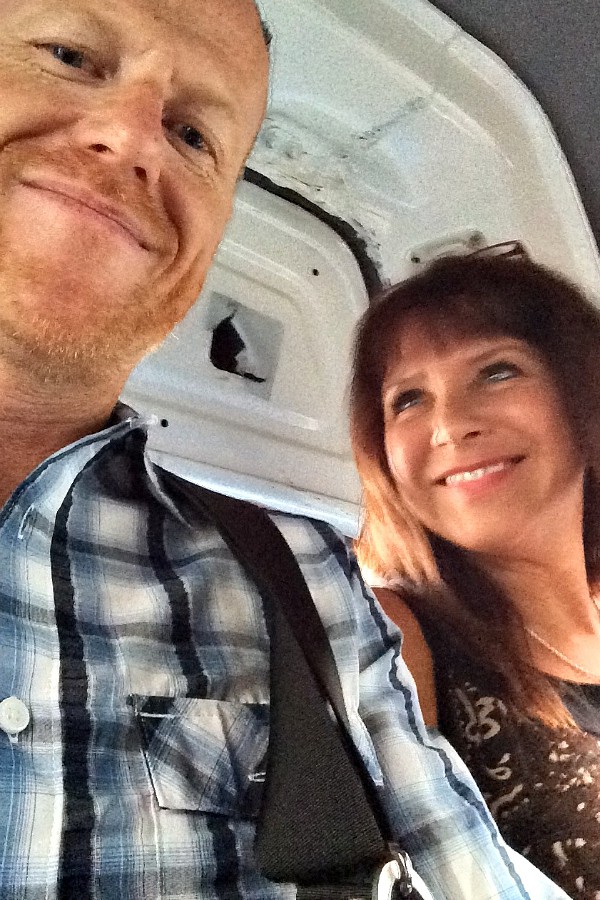 We took public transporation a few times in Africa. (Yes, we were happy on the bus!)
And then our friend Robert drove us to the different villages. (Yes, we were crammed in the back, but still happy!)
Food, beautiful food.
Our meals consisted of delicious amazing breakfasts that kept us going throughout most of the day. Then we'd eat a late dinner. On all of our travels, my husband and I always stop at a grocery store to buy snacks. We like to see what each country offers and it's in our hotel room that we try new things to munch on, to get a feel of the land, so to speak.
Our favorite on this trip was cheese, olives, crackers, African cookies, and nuts.
We loved African coffee, bringing home with us our own stash. Every morning we'd enjoy it with cocoa and hot milk.
Then dinners would be served like these.
Right outside our hotel rooms, you could buy fresh food every night for dinner.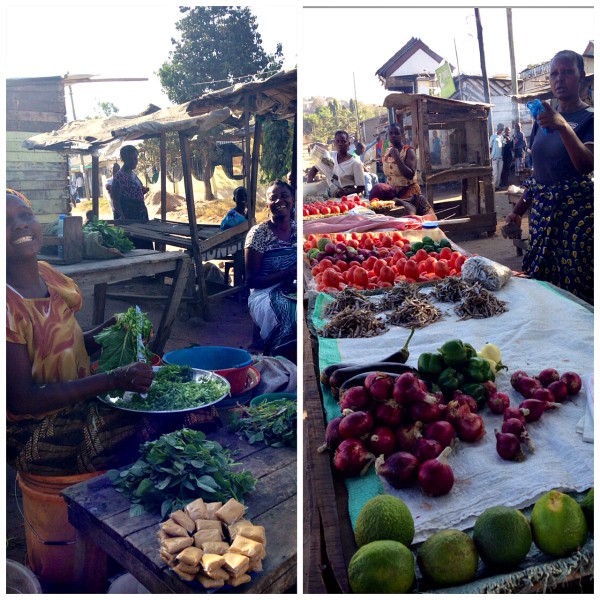 We felt nourished and so fortunate to not get sick. We always drank bottled water and never any fruits or vegetables that we couldn't peel (like tomatoes, lettuce, etc:) We're glad we took the advice of our friends who recently traveled to Africa.
From my journal: Every bite I took from home-prepared meals, I knew was a sacrifice for them and a blessing for us.
We challenged ourselves a few nights and decided to not eat. It was just a personal mission that it was good to go to bed hungry.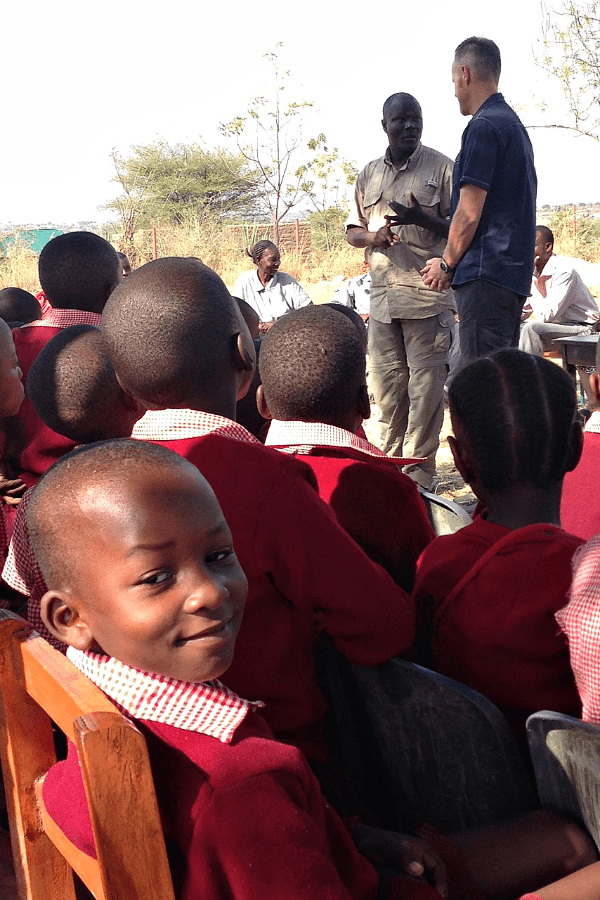 The mission.
We came to Africa to share Paul's Freedom From Bullying program, The Protectors, with town leaders, schools, orphanges, and boarding schools.
This was ultimately the best part of the trip, and here's why.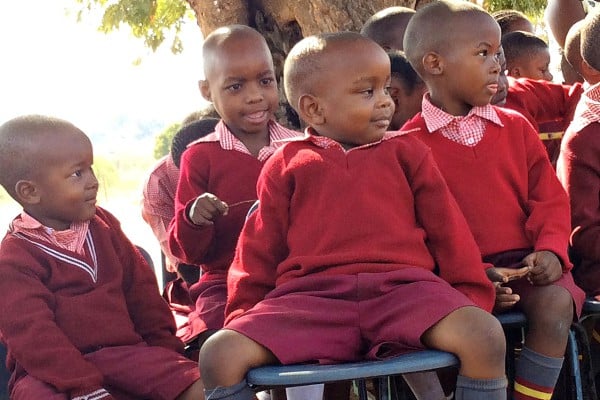 From the younger ages to the high school (secondary) kids, it was like they all were hanging on every word that Paul was sharing about bullying.
They learned how to become "alongside standers" versus "bystanders" and that every person has a right to not be stripped of their dignity. They got it.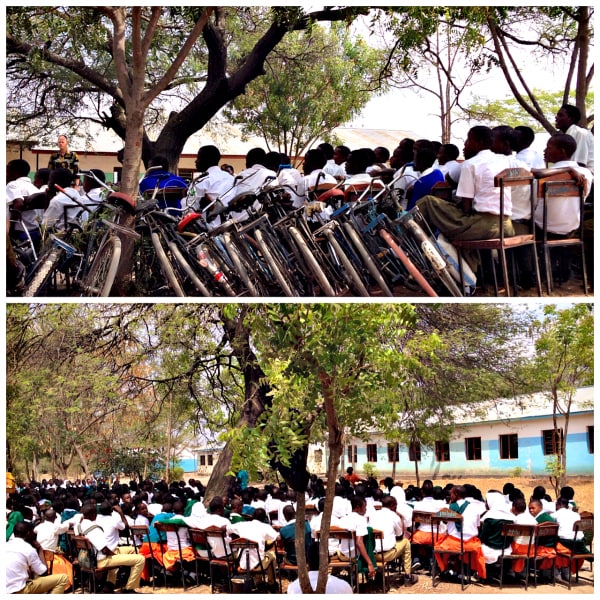 Kids were apologizing to other kids, raising their hands and asking Paul some of the smartest questions he'd ever heard. The audience was quiet, attentive, polite, and they had so much charisma.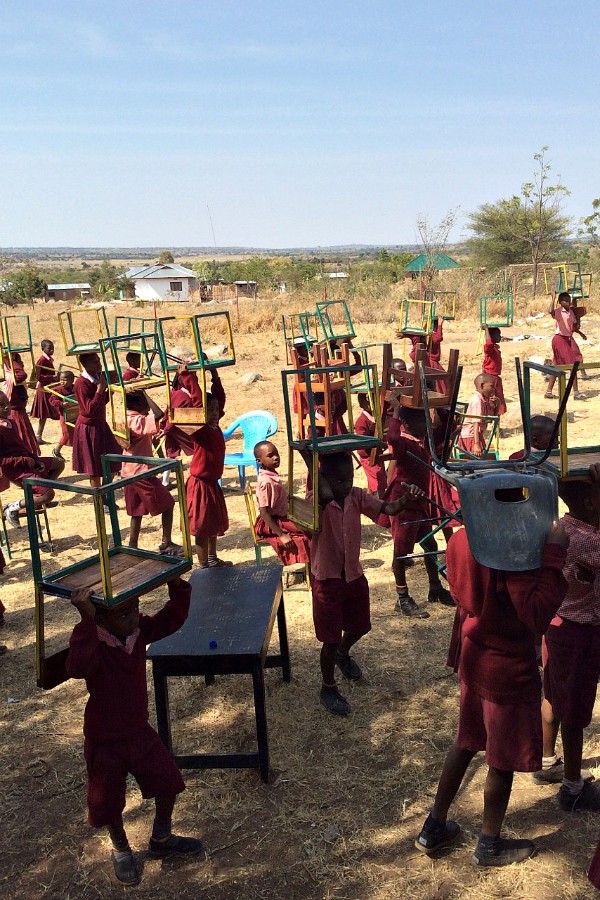 From my journal: The kids in Africa seem different. They're not consumed by their appearance, because they all wear uniforms, and they are respectful and polite. They respect adults and seem like they really want to learn how to become better people.
The last speaking engagement for Paul was late into the evening. I have to admit, it was a little scary for me. It was like we were walking into a prison, as he spoke to all of the secondary boys. Their school has had major bullying issues, we were warned.
By the end of the presentation, well, you can see the response by this photo.
Again, the body language and smart questions that arose told us that Paul's message was making a difference.
Magu on Sunday.
We did visit a church, which was about 3 hours long. A very long day, but a very blessed day. We ended up visitng another "friends for life" home, a dear family we hope to see again.
Later we visited the boarding school and were able to see their children (above with their dad). A beautiful family of 5.
'Til we meet again.
The end of the trip … it was painful to say goodbye.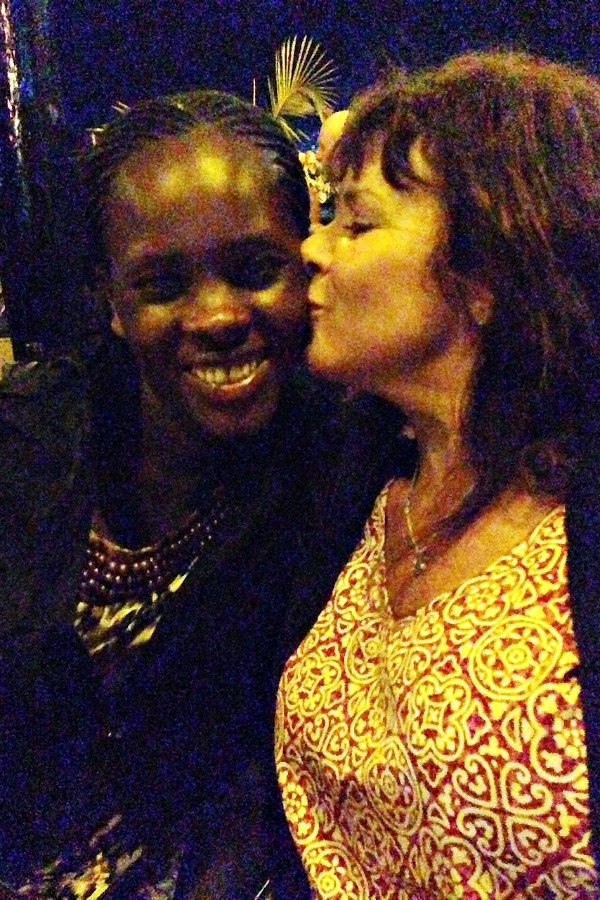 What I learned.
It's always a struggle trying to sum up our thoughts and feelings after such a meaningful venture, that we hope to build upon throughout East Africa. We've created more than allies in our battle to defend human dignity from the scourge of bullying. We've made new and lasting friends. I saw another, more jumbled side of hospitality that was well with my soul. We felt that tyranny of the clock fade away, seeing that people actually do not die if they show up late, and sometimes really late.
We've implemented a new practice in our home: During more leisurely times, we will make ourselves sit and talk or do nothing for another 10 minutes …
… and maybe even enjoy our meals a little longer
… just because.
Hello and welcome to my home and table!
I'm Sandy—lover of food, family, cooking, THE BIG BOARD, travel, and bringing people together. Through great recipes and connection around the table, we become better, stronger, and more courageous people. Feasting on Life is real, and every time we do it, we grow a little more. Read more...