Sorry, No Mosquitos Allowed: Outdoor Party Ideas and Tips for Bug-Free Entertaining!
Enjoy these outdoor party ideas and tips for bug-free summer fun and entertaining in your backyard with family and friends! This post is sponsored by OFF!®.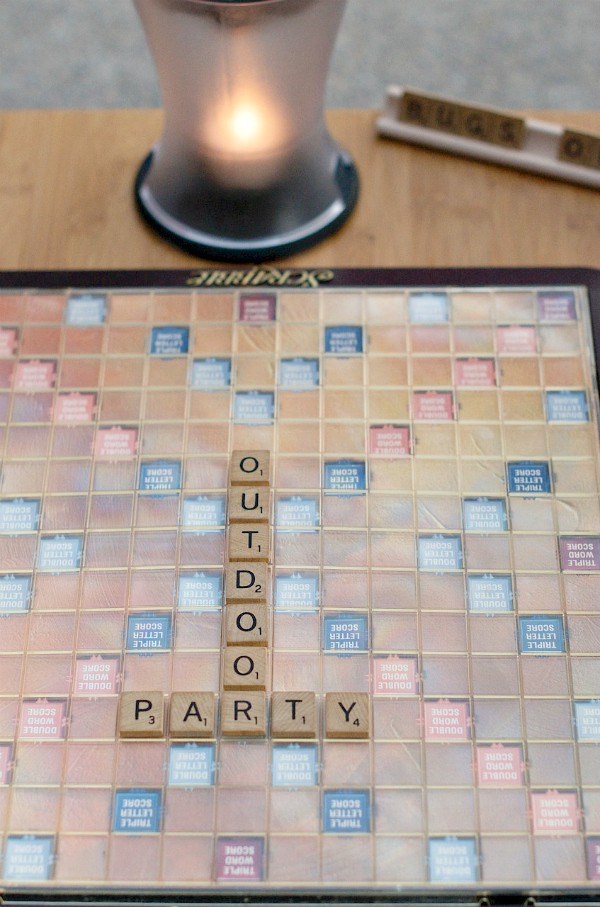 Depending on where you live, the weather has a lot to do with how much time you can actually spend outdoors. No matter the location or the type of an outdoor space, as a host you want your guests to feel comfortable and relaxed, which means keeping bugs at bay and away from your company! The best summer entertaining focuses on the people, and the last thing you want is for bugs to ruin your party.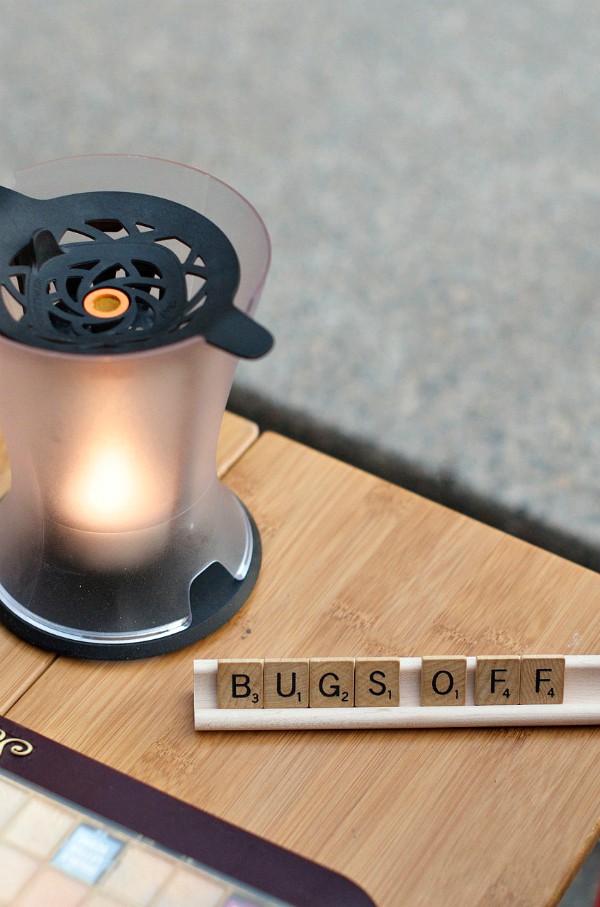 For us summer is sweeter when shared with people we love. So, the other afternoon we hosted an outdoor party in our backyard, enjoying the pool, the outdoors and board games with our family and friends.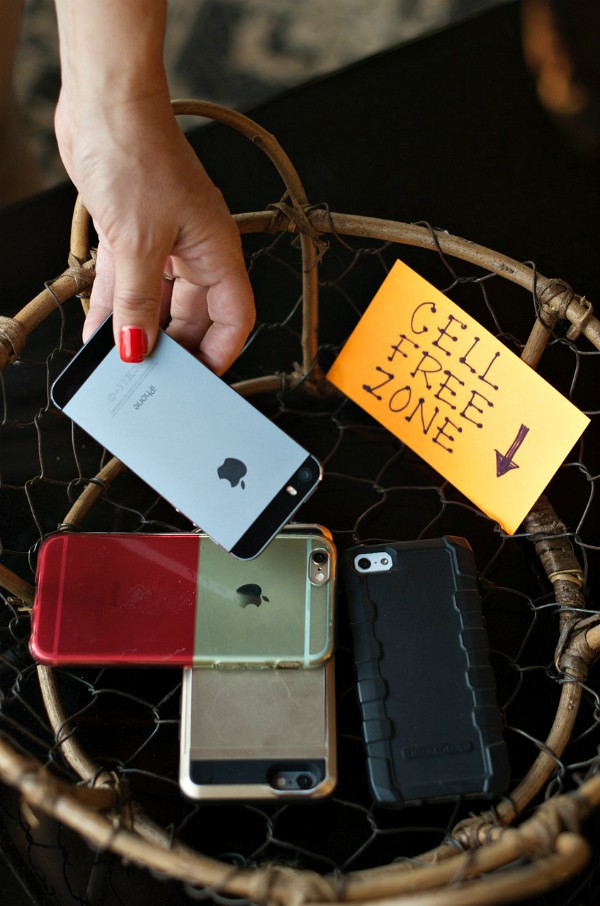 Cell Free Zone
We started off the party by presenting our guests with a basket where they could leave their cell phones. We call it the "cell free zone." When we entertain, we like our guests to enjoy themselves without constant interruptions from the outside world.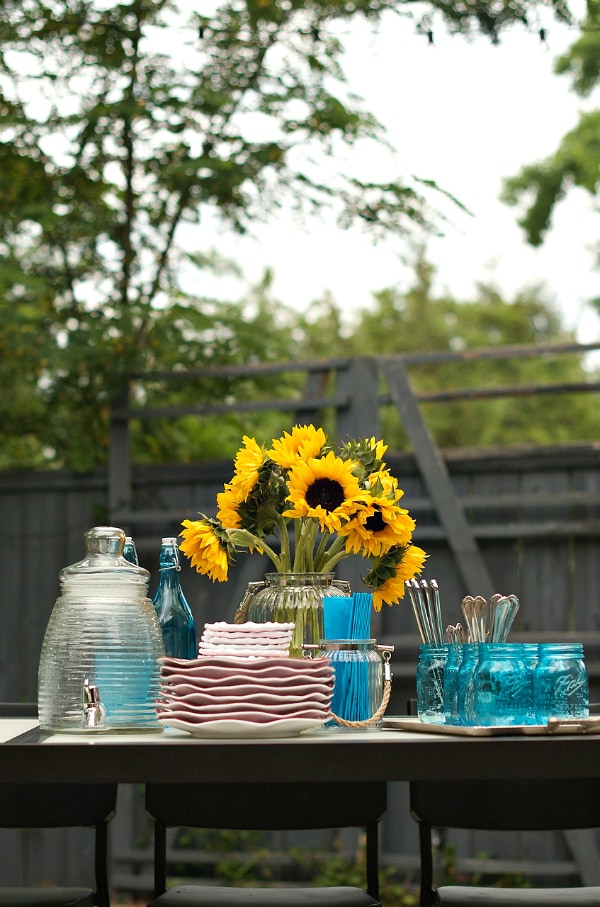 Set a pretty buffet
Creating a buffet area is easy! Set out a stack of dishes, a beverage container, cups, add some festive paper napkins and flatware. You can use paper, plastic or summer dishware for a party. I like to keep it classy and use Melamine dishes, which are light and easy to handle. Don't forget the flowers!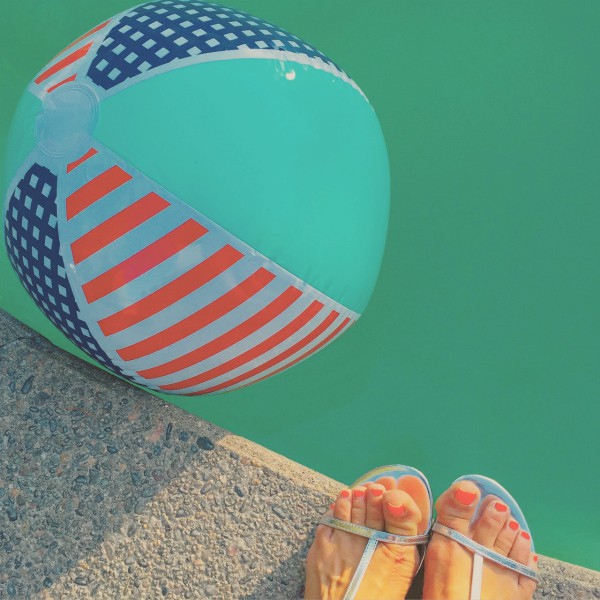 Water games
The kids are content to just be outside, but they especially love to play water games. Obviously, having a pool in your backyard is a bonus! Your guests will not need much coaxing to dip in. In no time you will see them play water limbo, do a balloon toss, have water fights or simply pick up a beach ball (the ultimate pool toy)!
Don't be surprised when adults and kids alike start playing volleyball or hot potato in the pool, or have a diving or cannonball jump contest.
My family likes to add competition to the water fun by pairing one family against another.
Lawn Games
Set up some lawn games for those who prefer to keep dry. In no time, your guest will pick up a round of bocce, croquet, bean bag toss or ladder golf.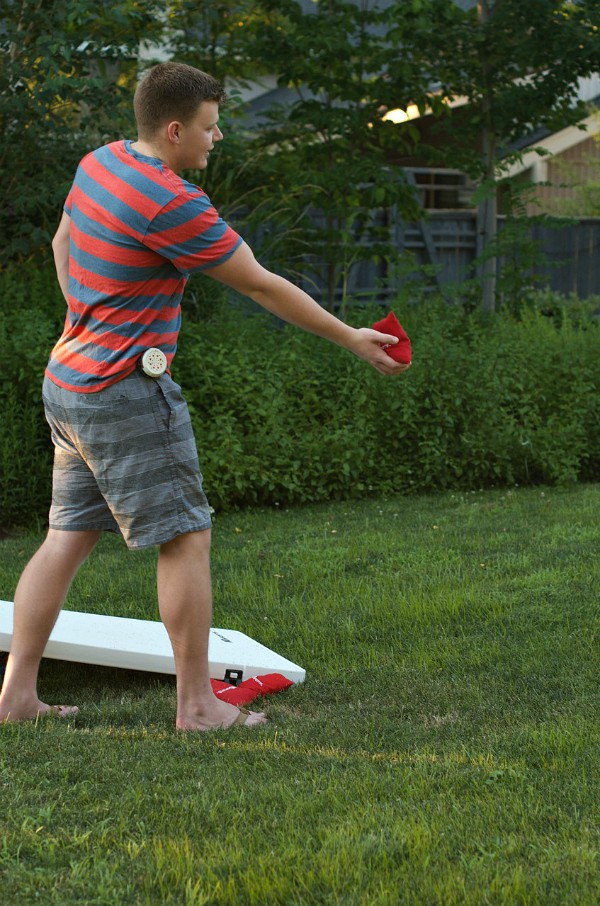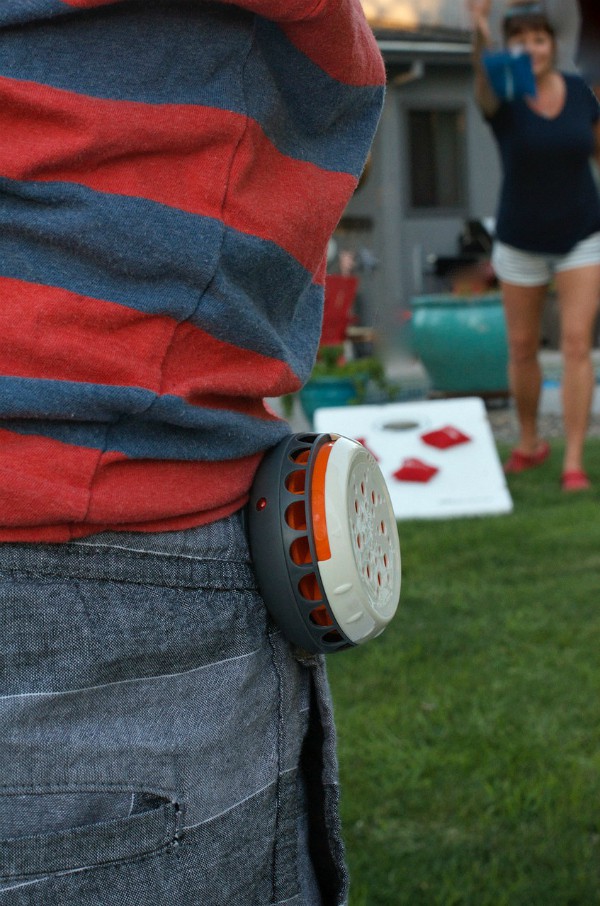 You'll find the best results with the OFF!® Clip-On™ Mosquito Repellent when used sitting and relaxing.
Board Games
I'm a huge Scrabble and puzzle lover. Set up a side table with a puzzle and a Scrabble game for the die-hards, like me, who love a good competition.
Be prepared, as Scrabble can go late into the evening.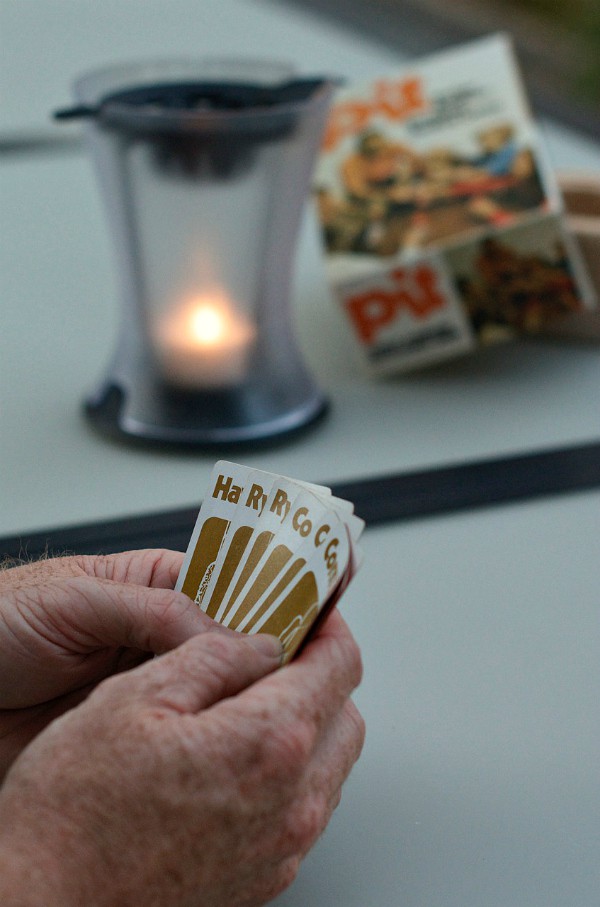 Keep it short and sweet with Pit, my personal family favorite card game that I grew up with in the 1970s.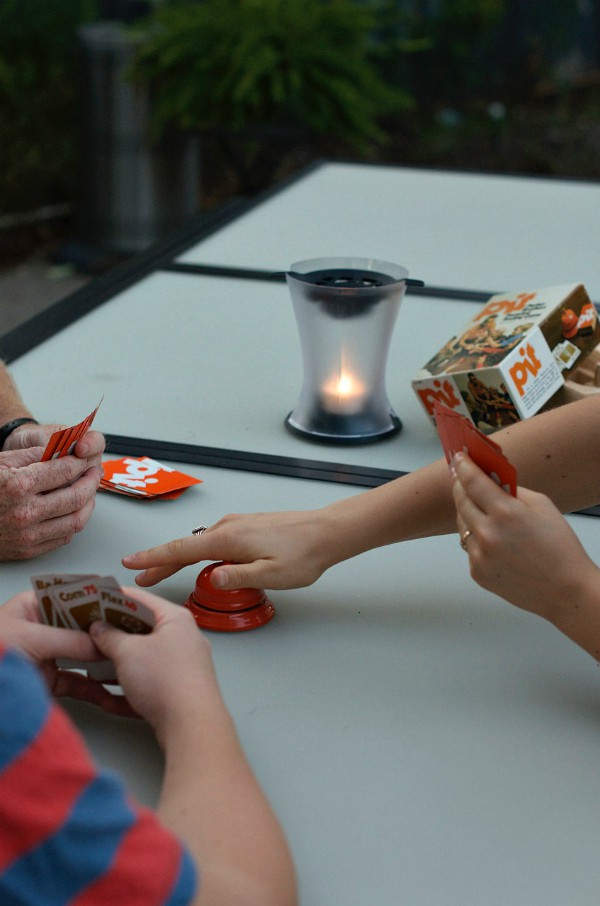 I found this game at a yard sale years ago and now our entire family loves it. A word of caution though: this game can stir up a lot of emotions, so don't be surprised when it gets kind of loud!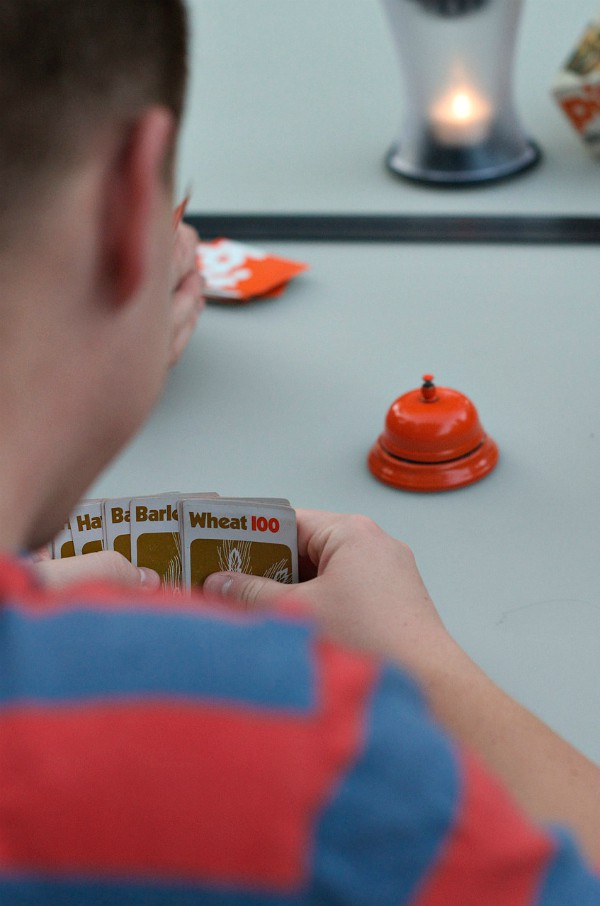 OFF!® Clip-On™ Mosquito Repellent
You may have noticed something a little different in my pictures … enter the OFF!® Clip-On™ Mosquito Repellent, the niftiest thing on the market since sliced bread!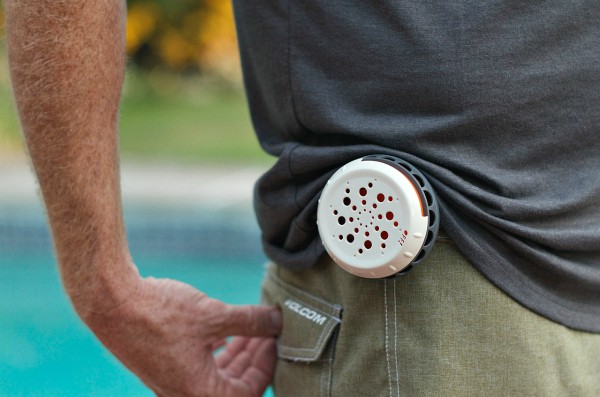 This small, light-weight gadget provides mosquito protection that you don't spray on. Instead, you clip it directly onto shorts, a belt or a shirt pocket and a quiet, battery-powered fan circulates odorless repellent which, within minutes, creates head-to-toe mosquito protection for up to 12 hours (each refill last 14 days after opening). It even has a small red indicator light that lets you know when it's time for a new refill. I like having the option of not spraying bug repellent when I'm busy entertaining and the added benefit of the OFF!® Clip-On™ Mosquito Repellent is that it is so discreet that no one notices it.
Used in the mountains
A side note: you don't have to use the OFF!® Clip-On™ only when entertaining in your backyard. In fact, my husband and I recently went up to our favorite fishing creek up in the mountains to enjoy the summer air and do some fly fishing, and this little gadget helped us enjoy our time outdoors.
OFF!® MOSQUITO LAMP
Back at our backyard party we warded off the nighttime bugs with the OFF!® Mosquito Lamp. It's not only attractive, but it also protects an area up to 10 feet by 10 feet. You simply activate the diffuser by lighting the candle (which works up to six hours). The heat from the non-scented candle triggers repellent from the diffuser, releasing mosquito protection.
The OFF!® Mosquito Lamp worked beautifully and it tied in well with the summer décor. Our guests commented on the quaintness of the lamp, not really knowing what it was — until I pointed it out.
Happy people
Spending quality time with each other – and not mosquitoes – made everyone happy. And that made me happy because there's nothing worse than having to move the party inside because the bugs have taken over!
Putting the bugs aside, enjoying time with family or friends is important. I find that by keeping it casual, the stress is removed, which makes for a great evening together.
Starting with this …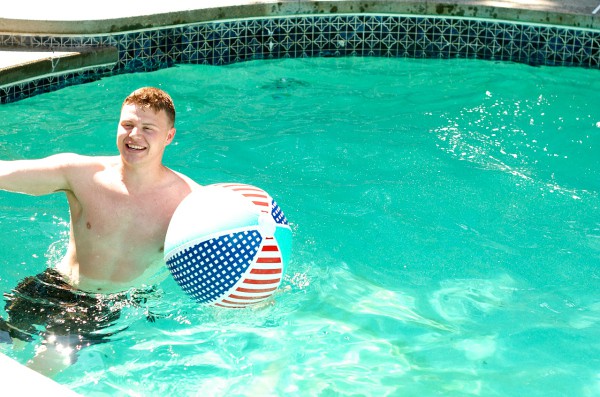 And ending with this …
… is what a relaxing summer evening is all about!
Do you worry about bugs or mosquitoes when hosting during the summer months?
This post is sponsored by OFF!®, but as always, all opinions are my own.
Hello and welcome to my home and table!
I'm Sandy—lover of food, family, cooking, THE BIG BOARD, travel, and bringing people together. Through great recipes and connection around the table, we become better, stronger, and more courageous people. Feasting on Life is real, and every time we do it, we grow a little more. Read more...