Panna Cotta Basil Appetizer Recipe
Recently we served this delicious Panna Cotta Basil Appetizer Recipe. We love the savory flavor, with arugula, fresh lemon, and a drizzle of balsamic glaze.
Contentment doesn't come from from doing more, rather from being smart with my time and doing less. Being intentional is sort of a buzz word, but at the same time, it works. I feel much more productive when I manage my time wisely and I'm intentional with the things that really matter.
Life is short. We only have a short amount of time on this earth, and I really want to make my time here count! Don't you?
At the top of the list of things in my life that benefit from more intentionality, are my marriage, family, and friends. Being open to new friendships and people God brings into our lives is also essential.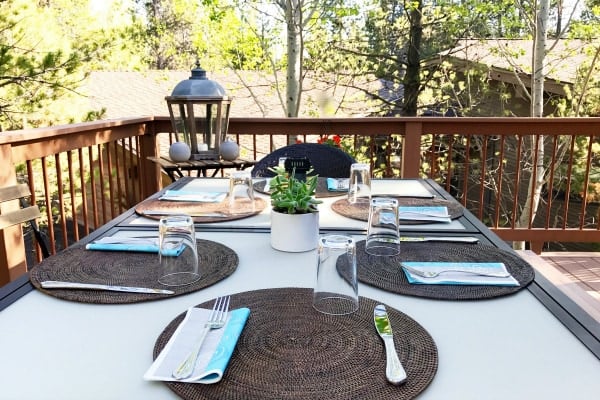 We just can't wait for everything to line up, be perfect, or be spelled out to really take life and live it robustly! Part of this means intentional entertaining, which Paul and I have done for 25 years.
We get it: Life is busy, money is tight, you get very little sleep–before you can do x, y, and z!
Being intentional
Meanwhile, life is happening now, are the days are flowing in front of us without a pause button, which means we often invite others over for a party or a meal.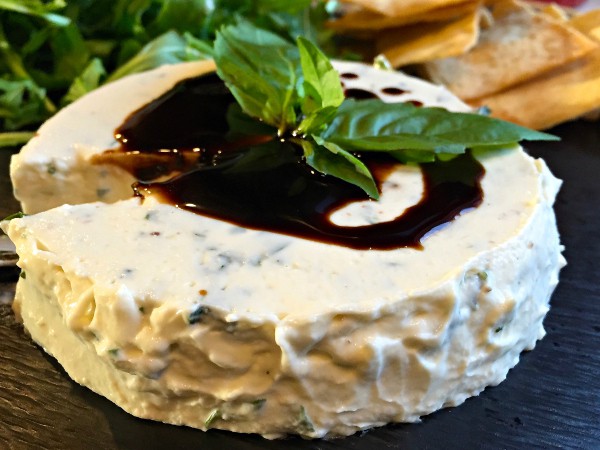 Panna Cotta Basil Appetizer Recipe
Panna Cotta is a cream mixture, most commonly served as a dessert, but is so tasty with the right mix of savory flavors of herbs and cheese, it can also be perfect as an appetizer!
For this Panna Cotta Basil Appetizer Recipe, I lightly cooked cream on the stove, gelatin, and a tiny bit of sugar. So very simple. You can also try this Honey Panna Cotta recipe from TidyMom, or Key Lime Panna Cotta from Boulder Locavore!
Add in the creme fraiche and chopped basil. Place the mixture in ramekins or a panna cotta mold.
After setting, it's time to garnish and serve!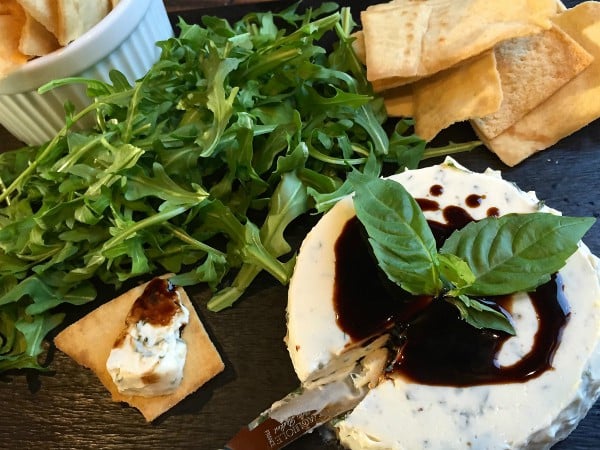 Flip it over onto a plate and serve with pita crackers or baguette bread! So rich, so elegant, so delish!
Don't forget the glaze, lemon slices, and a side of arugula, which adds a nice touch!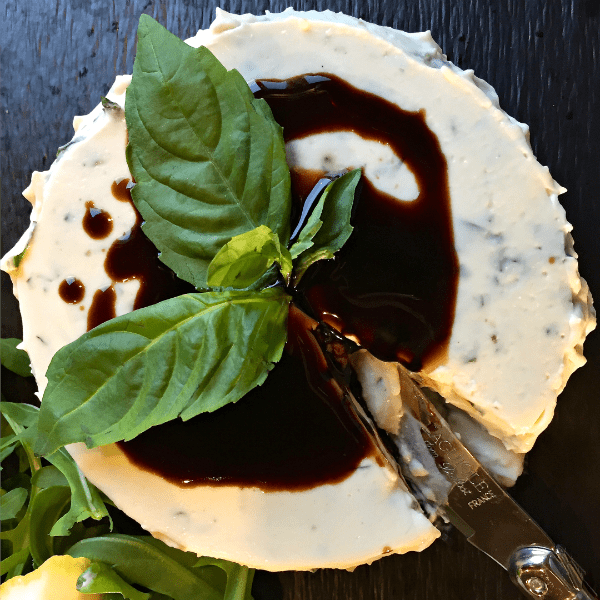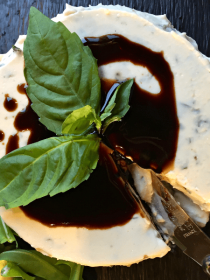 Get the Recipe: Panna Cotta Basil Appetizer Recipe
Ingredients
3/4 tsp. unflavored gelatin
1 cup heavy whipping cream
1 Tbsp. sugar
1 pinch of salt
Fresh ground pepper
2-3 Tbsp. fresh basil, finely chopped
1/4 cup of creme fraiche
Arugula
Parmigiano, shaved (optional)
1-2 tsp. balsamic glaze, I buy DeLallo brand
Instructions
In a small saucepan, warm the cream; add the sugar, salt, pepper, and basil and lightly stir. Continue stirring and simmer for 15 minutes; remove from heat.

Place the gelatin in a small bowl and add 1Tbsp. of water; stir.

Stir the gelatin and creme fraiche into the cream; mix until the gelatin is dissolved.

Pour into a ramekin and refrigerate until the panna cotta has set. Serve cold with a drizzle of balsamic glaze on top, with baked chips or crackers on the side. (If you need to thin the balsamic glaze, add 1 tsp. of water and gently whisk.)

Garnish the plate with arugula, shaved Parmesan, lemon slices, and salt and pepper.
More favorite appetizers: Strawberry Honey Brie or White Peach Goat Cheese Appetizer!

Hello and welcome to my home and table!
I'm Sandy—lover of food, family, cooking, THE BIG BOARD, travel, and bringing people together. Through great recipes and connection around the table, we become better, stronger, and more courageous people. Feasting on Life is real, and every time we do it, we grow a little more. Read more...