Polenta Crostini and Dating my Husband
You may wonder how polenta and a date night go hand in hand? Well, I never thought about mixing the two until a few weeks ago when my husband and I drove to Portland for a Timber's soccer game. Most of you know that my husband has been a Varsity boys soccer coach for quite a few years, in southern Oregon where we live. At the end of the season last year, the awesome parents of his team went in together and bought us tickets to one of the Timbers' games, up in Portland.
Of course we are Timbers fans, living in Oregon.
So for our weekend to Portland, we stayed with our good friends, who had a delicious array of appetizers ready upon our arrival.
Who would have thought of polenta crostini? Grilled with different toppings? It was a fantastic meal–who needs dinner when you're loaded up on this goodness?)
We were totally spoiled. And then off to the game we went.
We had the special tickets (thank you, team!) so Paul and I sat together, eating hot dogs, Cracker Jacks, Creamsicles … as if we were on a date 20 years ago.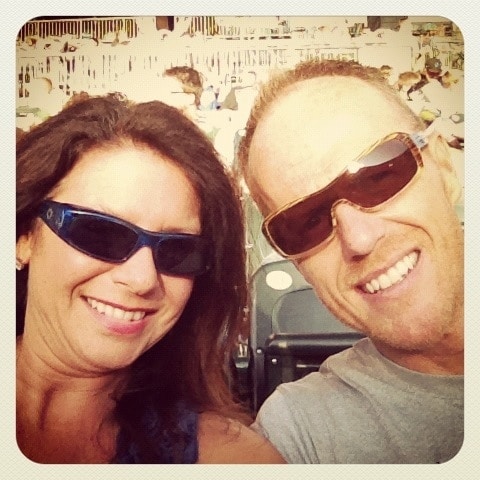 Well, I say "a date," because we were actually smooching when the Timbers scored their first goal.
Yup, you've got it. We totally missed seeing the first goal scored by the Timbers, and the crowd screaming in jubilation.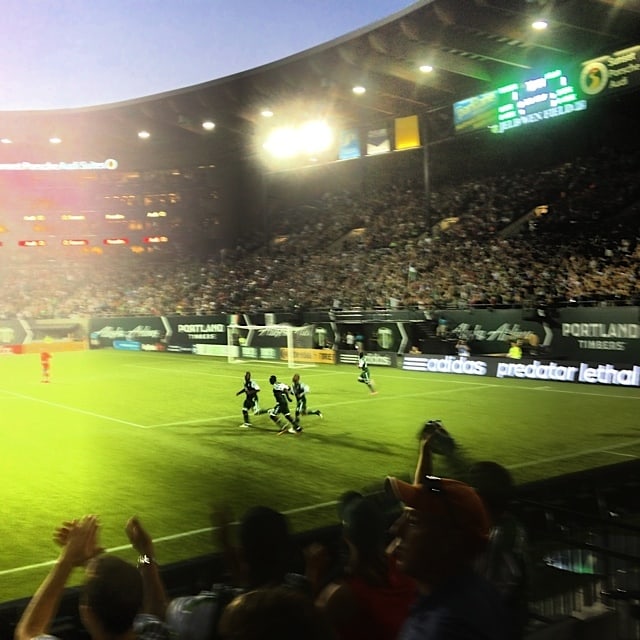 I quickly grabbed my iPhone and captured the moment right after the goal. I love Instagram. :)
I still like to think we're dating at times. It brings an element of fun to our marriage, even 21 years later.
Back to the polenta idea.
Have you ever made polenta crostini, and if so, what are your favorite toppings?
Hello and welcome to my home and table!
I'm Sandy—lover of food, family, cooking, THE BIG BOARD, travel, and bringing people together. Through great recipes and connection around the table, we become better, stronger, and more courageous people. Feasting on Life is real, and every time we do it, we grow a little more. Read more...