August Garden Chat and Fresh Corn and Zucchini Saute
This Fresh Corn and Zucchini Saute recipe is delicious served as a side, or a main dish with cheese and fresh herbs.
Lately it's been really hot. Really hot. And probably like most gardens, in August ours starts showing its true color.
You can see the wear, the insects, the heat makes it look like Charlotte in Charlotte's Web … it begins to loose its energy.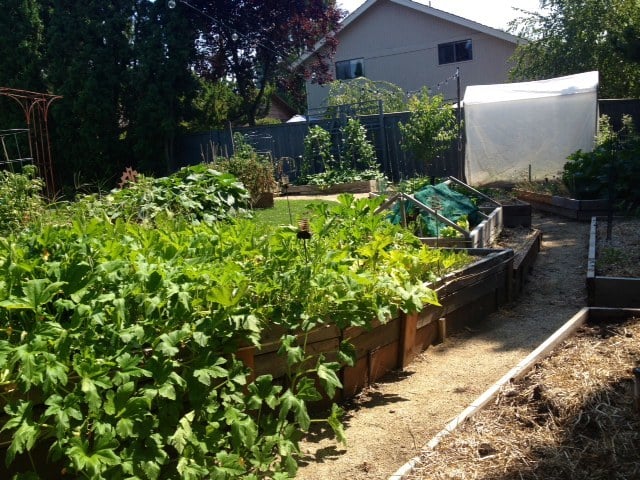 But not all of it.
Here are a few photos of what we've been harvesting.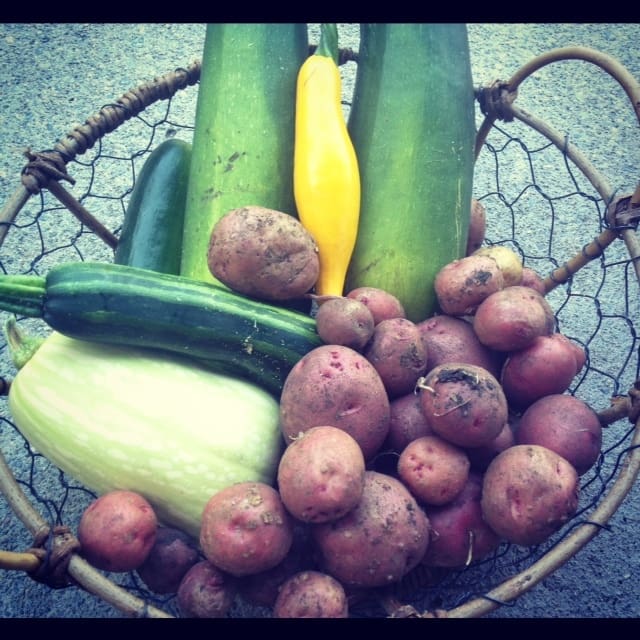 What's to come.
What's still producing.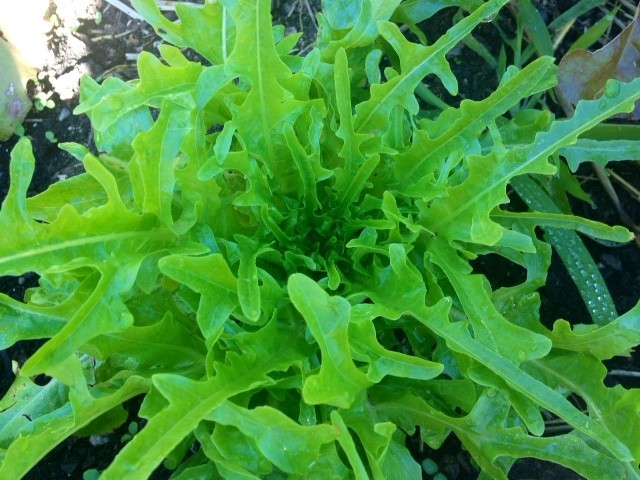 Still getting rather large strawberries.
A few beds are really looking tired.
Beans – hopefully we'll be harvesting more.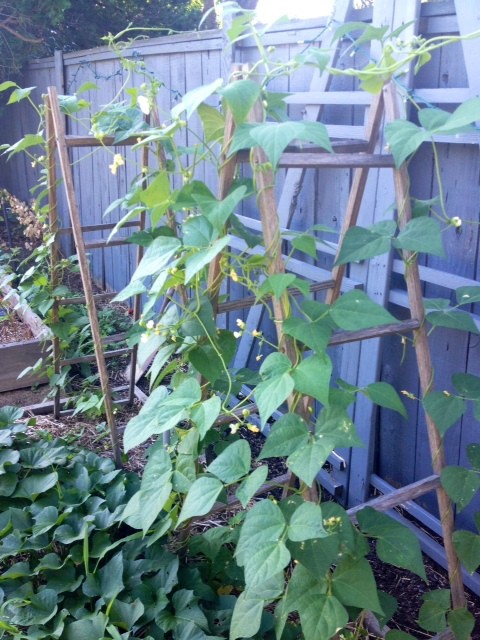 And our new $5 bargain that I can't wait to show you in a future post!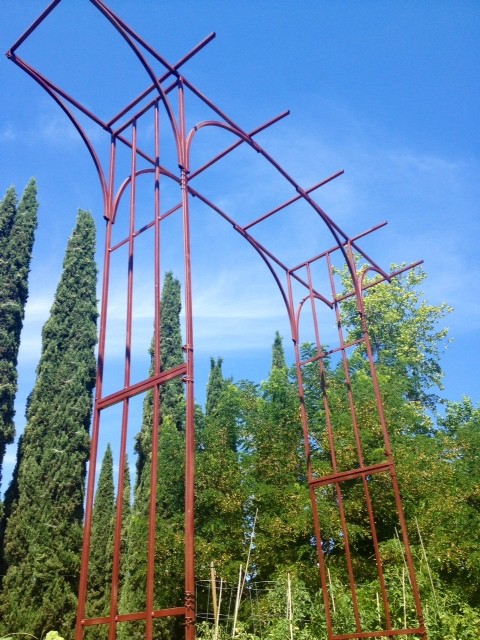 Herbs are going strong.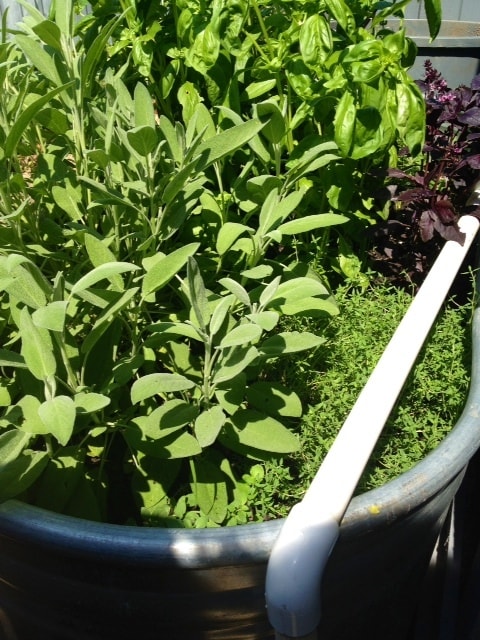 Lots of green tomatoes; only a few ripe ones so far.
Sweet treats for late summer (sweet potatoes).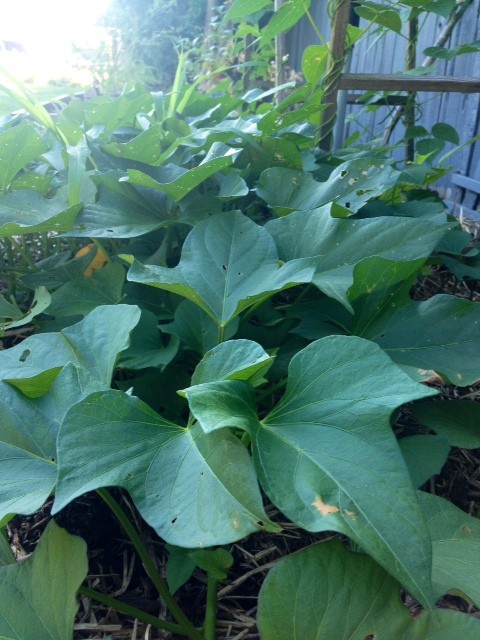 We decided to turn a side bed into a zucchini bed (over by the trellises).
We do not grow our own corn, but we do grow zucchini. Yum.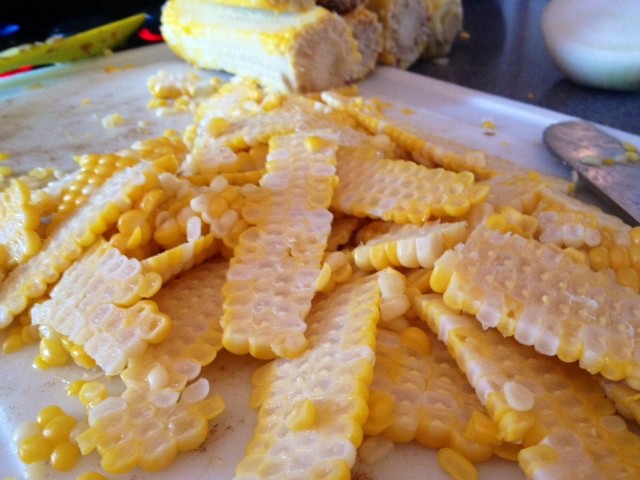 Today I'm sharing with you a fresh corn and zucchini saute that I made for dinner last week for my family – and they loved it! The secret is to not overcook the veggies, but to leave them nice and crisp.
So simple, yet so flavorable.
Enjoy!
What vegetables have you been harvesting?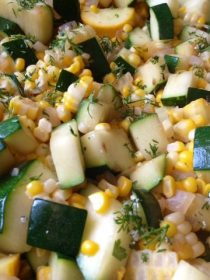 Get the Recipe: Fresh Corn and Zucchini Saute
Ingredients
2 Tbsp. olive oil
1 sweet onion, finely chopped
2-3 cups corn, 4-6 ears cooked, cut off the cob
2-3 medium zucchini, cut in small pieces
Salt
Pepper
Fresh cilantro, chopped finely
Instructions
Heat the oil in a large heavy skillet over medium heat until hot.

Add in the onions, stirring until softened, for about 5 minutes.

Add in the corn, zucchini, salt and pepper and cook until zucchini is tender, 4-6 minutes.

Add the cilantro and season to taste. Serve.
Are you following me on Instagram, Twitter, Facebook and Pinterest? If you'd like to subscribe to Reluctant Entertainer, to have each post delivered straight to your e-mail box, then please add your email, here. It's really easy! Thanks for being here today!
Hello and welcome to my home and table!
I'm Sandy—lover of food, family, cooking, THE BIG BOARD, travel, and bringing people together. Through great recipes and connection around the table, we become better, stronger, and more courageous people. Feasting on Life is real, and every time we do it, we grow a little more. Read more...